If you are using a mobile device and having difficulty reading the newsletter, try setting your device to dark mode.
Works in Progress

The past few weeks have been nothing less than chaotic. I leave for GRL in Norfolk VA next week and will be away from home until the first week of November, when Shaun and I will meet up in Las Vegas NV for the 20 Books Vegas Conference.  After that, we're headed to AZ for the winter.  I've been working up a storm to get caught up on  all the things I still have to get done, a lot of books included!
Here's a rundown of some of my upcoming books:
1. After Midnight; A Dark Valentines Fairytale Retelling. This is my Cinderella takeoff. I got the idea when I was watching the Cinderella movie with Hilary Duff a couple years ago.
Imagine an adopted son, whose stepmother is both homophobic and a general jerk. Then he meets a lovable (and rather wealthy) comedian and, well, the sparks fly. Of course, there's the queen (Comedian's father) and Fairy DeMadre, (the fairy godmother.) That's all I'ma saying. LOL
2. Coming Home Books - there are several more Coming Home books still in the process of being edited. Not exactly sure when they'll make it out, but they are coming soon. 
3. Collaborations. I've agreed to two more collaborations for next year. One is a Haunted Romance due to come out in October and the other is a Tarot Card reading take-off. I can't share much about those yet, but stay tuned. I'll share more when I'm allowed.
Besides those, I've been working on some short stories as well as a few other fun ideas that might work themselves out in time to be published next year. 
Meanwhile, don't forget More than October will be released next week, as will Cordelia Manor (A Witch Brothers shared world book) which is a part of the Realm of Midnight anthology.
(Road to Roctoberfest 2023) Preorder NOW! Releasing October 15th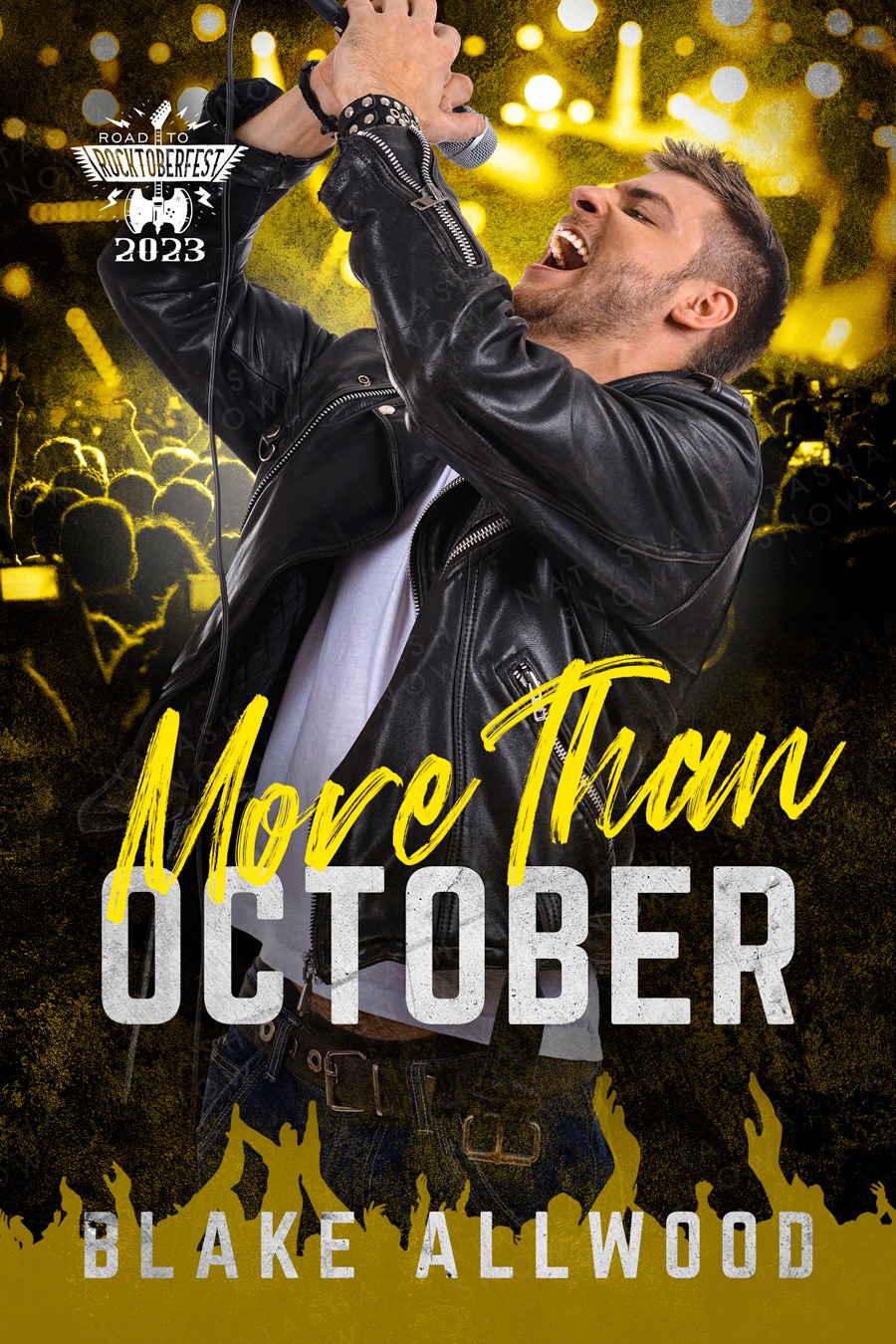 The talents of a renowned musician and a reality TV rock singer collide in the deserts of Arizona. Can their combined success save their relationship or will family and career tear them apart forever?

Sparks fly when Ted, a member of the famous Hayden Koal band, discovers August, an aspiring rockstar, in the heat of the Arizona desert.
As August and Ted's relationship develops offstage, they must learn to navigate the complexities of the music industry and confront the emotional turmoil of their personal lives.
When they perform at Rocktoberfest, a renowned music festival, their journey reaches a crescendo; yet their relationship is crippled by unexpected challenges.
Is success enough to bolster their fledgling relationship, or will the pressure of their careers and families keep them apart, forever?
"More Than October" is a hurt to comfort gay romance that explores themes of redemption, forgiveness, and the transformative power of music.
Note from Shaun:  This is a really fun read, and if you haven't read Changing His Tune from last year's Rocktoberfest, you should start with it first.  Both will be available on Kindle Unlimited for a while.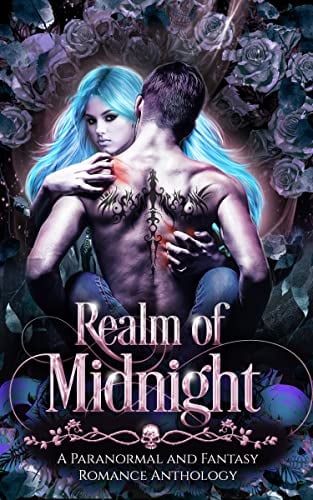 Cordelia Manor Included
At the stroke of midnight, creatures of the realm come out to prowl. Several authors (Adam Ridley included) selling for one amazingly low price!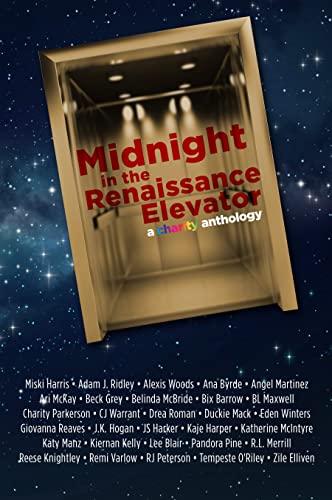 Do you like mechanical devices with personality? Sure, who doesn't? How about when they hold your life in the palm of their hands? Hmm…less sure now, yes? Don't worry, you're gonna love this.
Changing His Tune
(Road to Rocktoberfest 2022)

Read (or reread) now to prepare for More than October!

Tired of being lonely, Hayden decides to take his life back, starting with changing his music and his identity. Will these transitions be worth the risk, or will they destroy everything he's worked for?
Including Adam J. Ridley and Others
Free Kindle Anthology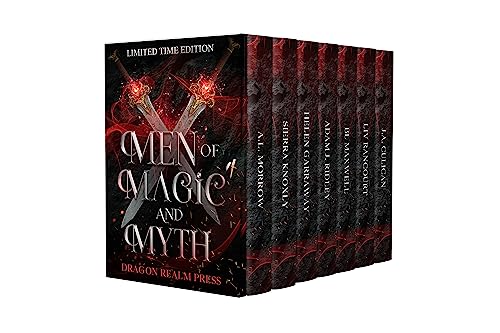 Ready to be enchanted by these dashing men?

Magic and passion collide as princes, noble knights, charming wizards, elusive shape-shifters and brooding necromancers fight for what's theirs in the Limited Edition Men of Magic and Myth Boxset.

In this mesmerizing collection of MM fantasy short stories by bestselling romance authors, dauntless men undertake daring adventures to find their true loves. But fate will throw every possible obstacle in their way. More than their own lives are at stake if they fail their quests.

This limited-time collection captures a breathtaking array of complex characters with their own battles to fight and loves to win—each one ready to set your hearts swooning in bite-sized stories.

The Men of Magic and Myth are setting out to conquer love.

Will you rise to the challenge with them?
As promised, I've signed up for several promotions with other authors for you all. Most books are on sale, some are just announcements, all are great opportunities to try out a new author!
Below are two promos just for you! :)


Searching for your next October read?
Look no further! These bestselling authors have teamed up to offer a delightful selection of new books.
Available for a limited time.

For steamy M/M Romance & Erotica fans!
Your next juicy read is here. Find your next favorite book among these bestselling authors.
Available for a limited time.
Check Out These New Authors With Free Samples
Each month, a group of authors I've joined has come together to promote each other's newsletters. Of course, that means you get lots of great free samples.
This month, I'm promoting Denver Shaw and Layla Dorine.
I'm looking forward to reading their books as well.
(Click on covers for link)
Milo and Clack: An Elvin Love Story
If you missed any parts, CLICK HERE to visit the newsletter archives to read them.
Part XXII
Milo
I lay in the warm embrace of Clack and my heart swam in my chest. I'd felt so alone just before he came in. Now, I was basking in a glow like none I'd ever experienced before.
These roller coaster emotions were just too much, so instead of trying to figure them out, I ignored them, and let myself enjoy the warmth of the big man behind me. No… not man, elf. The big elf behind me.
I reached up and touched my ears, I still wondered why if I were really an elf, mine had never gone back to being pointy. Clack insinuated it was part of a spell I'd been put under as a baby. Something to keep my identity hidden.
I reached behind me and felt the ears of my… whatever he was to me. Lover? No, not yet. Although, I really hoped he'd be my first. If he loved me, which, could that even be possible? If he did, wasn't it a forgone conclusion that we would be lovers?"
He nuzzled into my hand as I ran it over the points of his ears. The action caused my own heart to swell. How could all this really be happening to me, of all people, just a little foster kid, me?
I scooted back against him, enjoying how it felt to have such a muscular body up against me. When I couldn't sleep, my libido keeping me from doing anything other than turning to him, I turned over and looked at him face to face.
"I have no experience, I… I'm a virgin. I kissed a boy once in high school, but it was a dare, and he didn't… I… well, I didn't really like him."
"Do you like me?" Clack asked.
I nodded, "Maybe too much," I admitted.
He smiled, "then you understand how I'm feeling then."
I paused then nodded, "I suppose I do. I won't pretend to understand any of this. I'm just too inexperienced, but would you make love to me? I, I really would like you to be my first."
Clack leaned up and smiled down at me. "You trust me to be that for you?"
I closed the gap between us, kissing him gently on the mouth, "I think I trust you to be anything for me."
This seemed to catch the elf by surprise, and he nodded solemnly, I promise to make you feel as handsome as you are." He said and I sucked in a breath as his hands began to explore my body.
My world changed that night as Clack did things to me I'd only ever dreamed of. I didn't know what love felt like, but I did know something shifted inside me as his body moved against mine. When we woke the next morning, even the dim sunlight that shown in this part of the world looked just a little brighter. The water we drank tasted just a little sweeter, and the dry food we shared for our breakfast, just a little more flavorful.
I was almost sure Clack would lose interest in me sooner than later, and although the thought of that hurt every nerve fiber in my body, I was okay with it because of what I'd had with him last night. When General Bay and her mate, the intimidating General Olcarlamon came to collect us, I was ready for whatever may come.
Even if I had my memories erased, I knew what I'd felt last night would somehow never be lost. That was a beautiful comfort.
Clack
My heart still sang from making love to Milo the night before. Not even the Generals' announcement that we were ready to move to the castle was enough to dissuade me.
At least until I stood in front of the drawbridge that separated Milo and me from my family's castle. I hadn't been here in decades. The last time had been with my father, before Atticon's men had dispatched him in the raid that separated Milo from the Elvin world and had taken his parents at the same time.
I wondered if I should've told Milo I lost my father the same day he lost his parents? No, and it was too late now, the generals would remove his memories the moment we went into the keep.
The castle was huge, twice the size of most castles of the time. Of course, it was built to house an entire community of elves and keep them safe. It'd been built with magic, strong magic that pulled from the lay lines that lay beneath it.
That magic was so embedded into the castle that any elf, and probably even human could feel it long before they made it to the stone walls. The Generals flanked us as we walked inside. I was instantly surprised at what I saw. The interior had been completely transformed since last I'd been here.
It wasn't modern, not like you'd expect in a renovation of today, instead, it looked like it must have the day it'd been built. White interior walls gleemed instead of the old stone that'd been there before. I knew the original castles had been painted white and even plastered inside the closed chambers. Of course, that'd been removed long ago.
The look was striking though. There were places for us to practice our swordsmanship. There were places for people to work, including a blacksmith's forge, a place to house the horses, although, I hoped we didn't end up with a lot of those. Horses and I never did do well together.
It looked like a proper medieval castle. I glanced at Milo who's mouth stood agape. "We get to live here?" he asked causing the Generals to laugh.
"For the next few years, if we're lucky."
"I won't be complaining, unless I have to use an outhouse, do I have to use an outhouse?" he asked his face scrunched up.
General Bay laughed again, "We're elves, Milo. The occupants of this castle never used outhouses. We have magic remember?"
"Magical plubming?" he asked and this time I chuckled too.
"Sort of, it was made with magic, but not it's just indoor plumbing. Come, I'll show you." I said feeling excited all of a sudden.
We wound through different rooms, up to where the main quarters were, but before I could open the door a spirit flew between me and the chamber door. "Who dares enter here." The entity, one I don't remember meeting stood between us and the door.
I held my hands out to block the Generals from intervening, but also to protect Milo. "I am Claciticus Riparian last descendant and guardian of the Riparian Sect, who dares stand between me and what is my birthright?"
The entity wavered, then separated into three different beings. All three women. "Welcome descendant. We have guarded your chamber, have you come to claim it?"
I pondered the question. Had I come to claim my chamber? The name that had all but disappeared form the lands. "I have come only for a short time, I have not decided to claim my place at the Castle Riparian, does this prevent me from having access?"
The three women ghosts looked between the others then at Milo. "You've claimed your mate, have you not?"
I looked at Milo and cringed. I didn't respond, remembering my father telling me it was best to stay silent until I could respond with confidence. Otherwise, the spirits could become violent, especially if they felt I wasn't being forthcoming.
"I have made no claims on this elf. I will make no claims on this property. However, this elf's life is in jeopardy, we come to Castle Riparian, to ensure his safety. Is this not allowed?"
A large entity began to form in front of me, at first I couldn't tell what form he was taking, although I was sure now it was male. When it finally came into focus enough that I could see his features I gasped. "Father?" I asked.
He smiled at me and nodded. Then he looked behind me at Milo. He bowed appropriately, then looked at me once again. "I see things have changed rather significantly since last I saw you."
I nodded, but didn't respond. This was in fact my father, but he was also now a ghostly guardian of the castle. There was protocol to be met.
"You shouldn't be back unless you've decided to claim your place as clan leader to the Riperian clan, the guardians have summoned me, as they know you are my son and therefore, I'm more aware of the politics you are facing."
He looked once again at the king. "You are allowed to stay, and you may occupy the chamber of the clan leader, but my son, you must decide if you will accept your place. How long do you intend to occupy this castle?"
I looked behind me at the Generals who had both gone white. Not even elves were comfortable with the deceased. Milo stood stock still, but interestingly enough, he didn't seem concerned. This elf will need no less than three years before he is ready to care for himself. Can we remain here for that long?"
My father's spirit looked at Milo again, then as if he was conferring with the female ghosts, they hovered around one another for several long tense moments. Finally the three female ghosts disappeared and only my father remained.
"You may occupy this space, but the guardians have a price that must be paid. You will be required to remain in the castle for one year after the three years are complete."
"No father, I am committed to the… to this elf," I almost called him the king, but I already knew my father understood who he was and it was best that I not mention who he is, not even in the hall of my ancestors. "I can't abandon him when it's time to fight."
"The requirement is clear, but I will allow you to take your year anytime. He turned toward Milo then and when he addressed him the air in the hallway shifted, became more electric. "Will you allow this man to take a year for his duties to the Riparian clan, if we open the castle to you?"
I was thankful my father had caught on not to call this man the king. Milo nodded, "He has my permission to take all the time that is required."
I thought about Milo's answer. It sounded very royal all of a sudden. "Then it is so, Claciticus Riparian of the Riparian Sect, you may occupy the clan leader's chamber for three years, then you will accept your place as the Riparian Sect's clan leader, and serve our people for one full year, as the king allows."
He glanced at Milo and for a quick moment he smiled then his face became serious again. "I wish you luck my son, if you have need for me, or for the guardians, you know how to summon us."
I nodded, I did indeed know how to summon the guardians, although they certainly hadn't looked like three very serious, and dangerous women when I'd met them before. Oh well, it wasn't the place of the living to understand the world of the dead. I was just lucky they had allowed me access.
Not even the power of the king could undo the Castle's magic. Had they forbidden us access, access would've been denied. End of story.
I walked into the chamber and was overcome with the memories of my childhood. Very little had changed in here. In fact, it still smelled slightly of my mother's floral perfume she used to make from the wildflowers that grew along the river's edge.
I would change the bedding, air it out, and make it our own. If Milo chose to share this chamber with me, it should be ours, not my parent's energy that flowed around this room. Although, for a moment, I was certainly glad to have the memory of them so fresh in my mind once again.
Milo hadn't moved. Instead, he scanned the room from outside the chamber. "I… I don't believe I should go in," he said. "This isn't for me."
I looked at him strangely, then over at the two generals who had also not come into the chamber. "The energy is very strong here, Clack. I would recommend you give Milo the suites across the hall." General Bay said.
I nodded, and understood all too well this was the consequence of me putting off the responsibilities of clan leader. I was allowed in, my mate was not. Or maybe, my father and the guardians had understood the king wasn't my mate, that he hadn't made the commitment. Either way, General Bay was correct.
"It's a shame," I said as I exited the chamber so my father could hear. "Milo would've been safer there than any other place in the castle."
Milo placed his hand on my arm calming me instantly. "It's okay, I.. I felt a lot of love along with the barrier. I don't mind not sharing your chamber, and who knows, when the guardian spirits get used to me, maybe they'll change their minds."
"You're very astute even without your powers," I said quietly in case anyone was listening in.
"I don't think you need magic to be intuitive, besides, I sorta liked your guardian spirits, and your dad's pretty hot, for a ghost."
General Bay cackled behind me, even as I froze. "Milo, never say that again, never, do you hear me?"
He just laughed, "okay soldier, lead the way. Show me where I'm going to be living."
Next week Milo and Clack will take a break so I can share the first chapters of More than October!  That's why you get two chapters of Milo and Clack this week! :)
Woo Hoo!!

The Coming Home series is a sweet contemporary 
romance series without explicit sex scenes.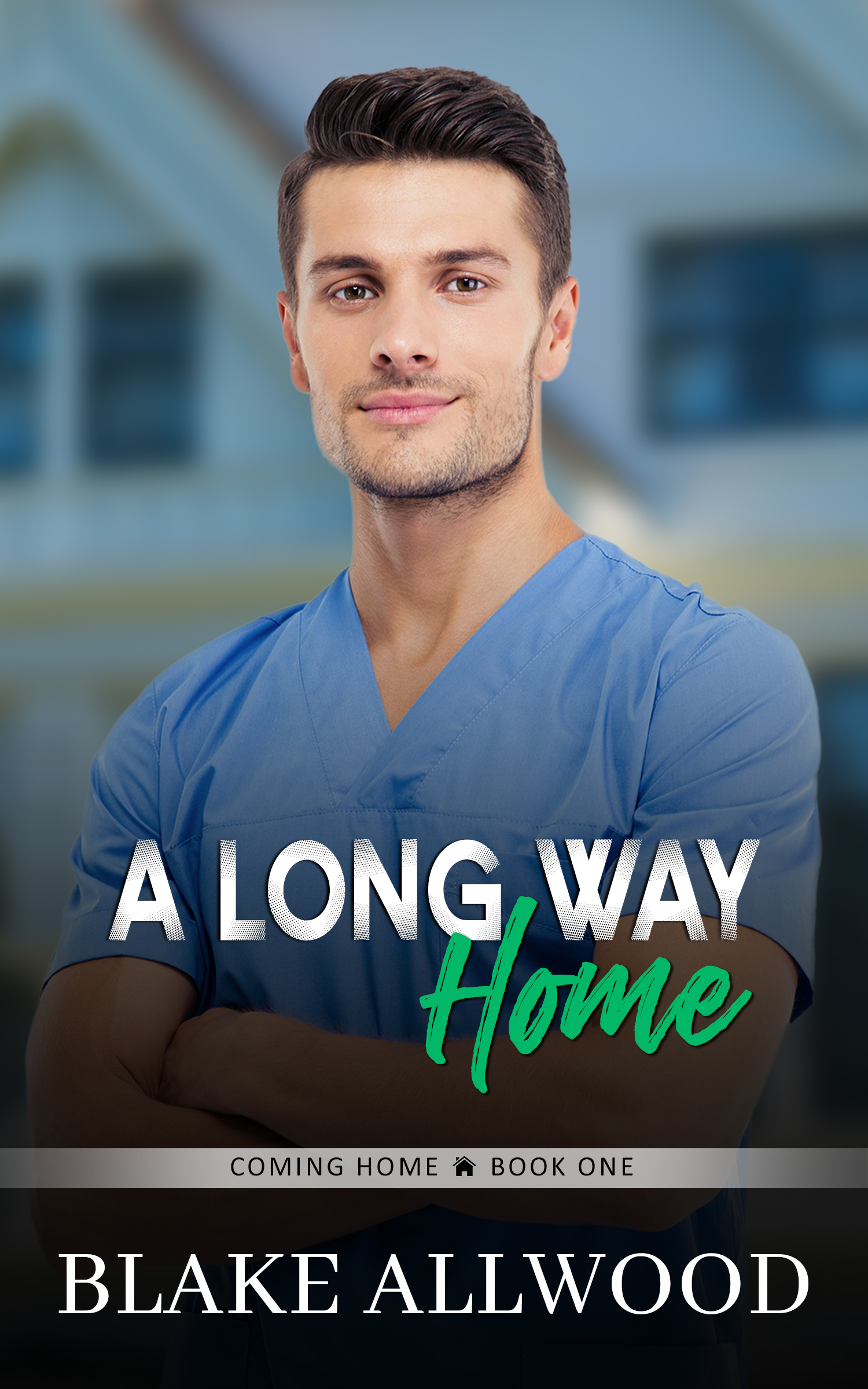 A Long Way Home
With the odds stacked against them, will they be able to overcome, or will their pasts push them apart, forever?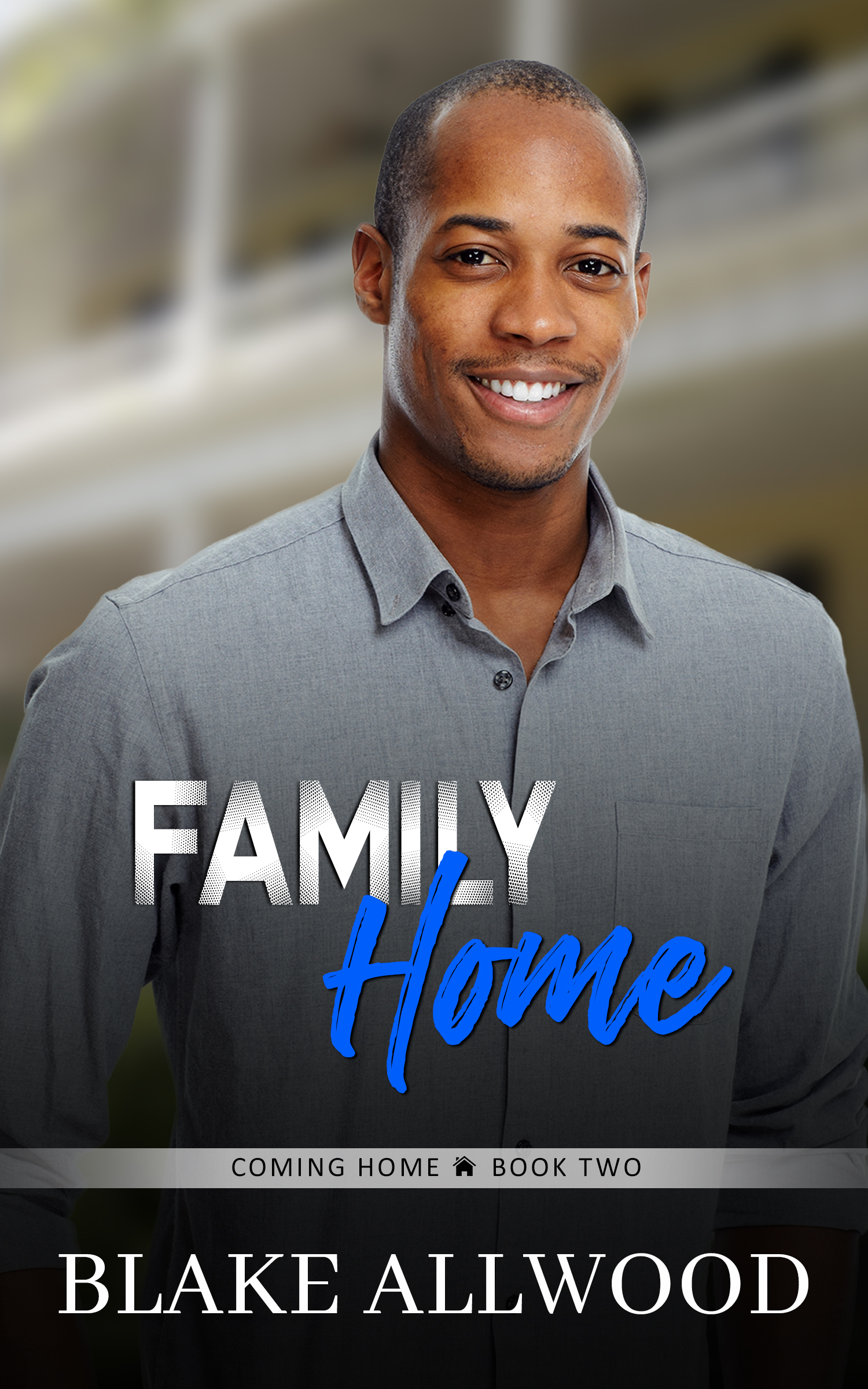 Family Home
Facing the past is never fun, especially when it involves seeing the man you still love. When their lives are once again intertwined, is a second chance possible?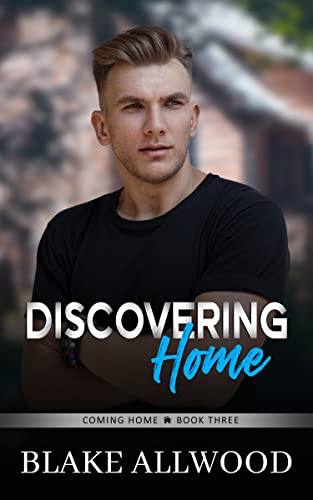 Discovering Home
Choosing his self-respect over his inheritance leaves him adrift. Can the sexy wine grower be his foundation, or will everything be lost?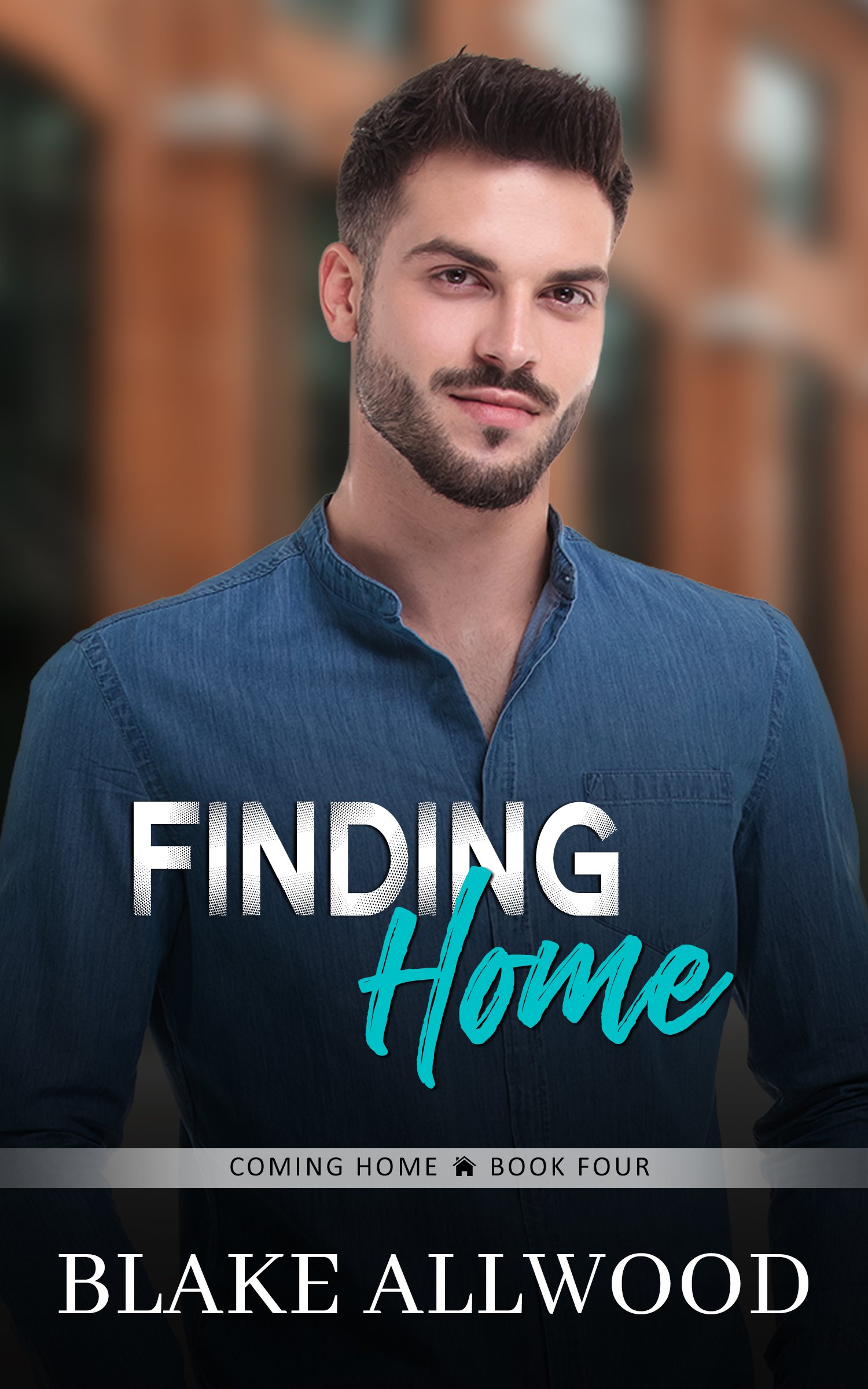 Finding Home
In the small town of Crawford City, two men from different worlds collide as their lives spiral into turmoil. Will they follow their hearts, or succumb to the pressures of career and family?
Bound For Home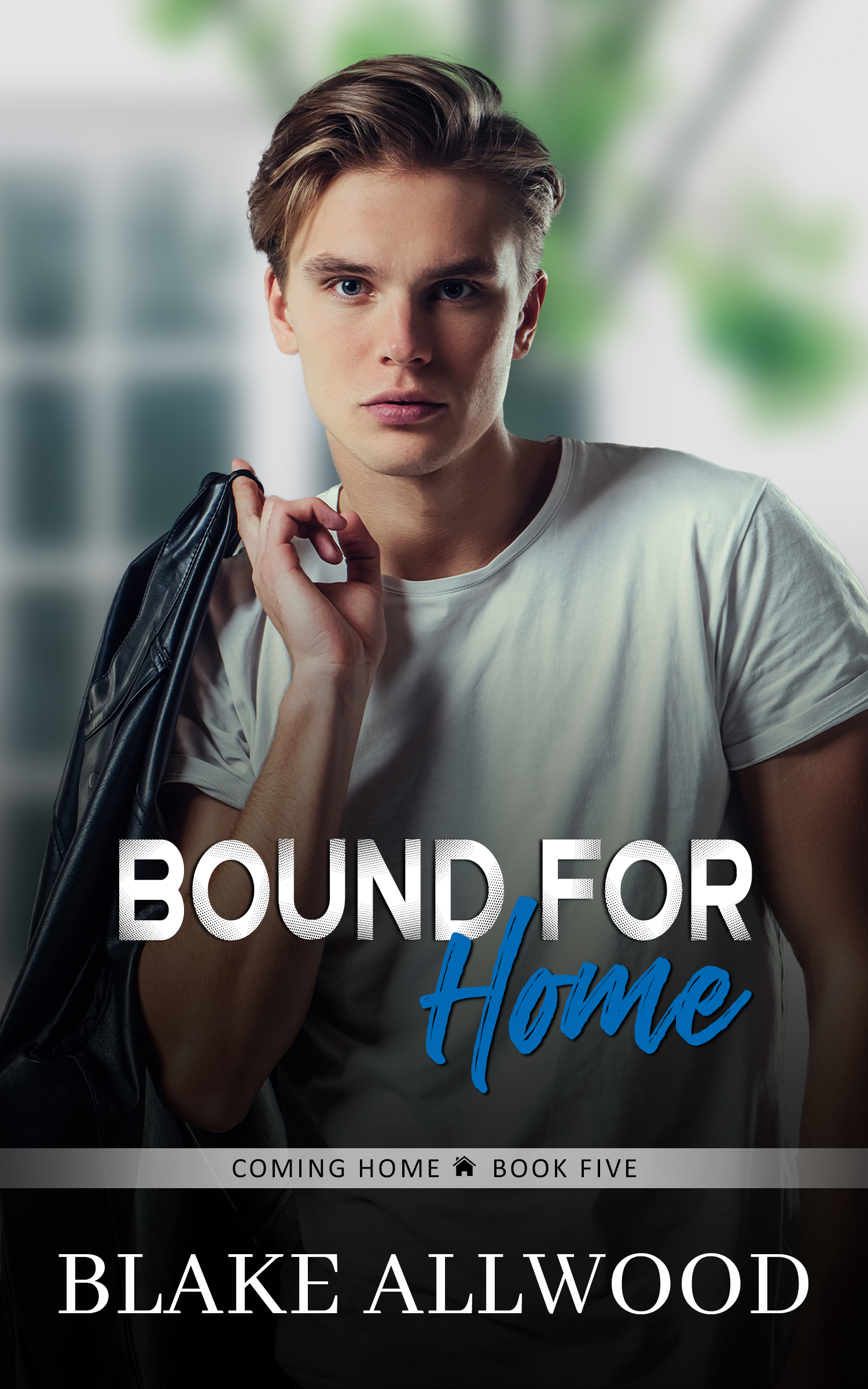 A librarian and a country singer fall for each other, but fame threatens their relationship. Will they overcome or sacrifice their chance at love?
Adam J Ridley's Book Catalogue
EMERGENCE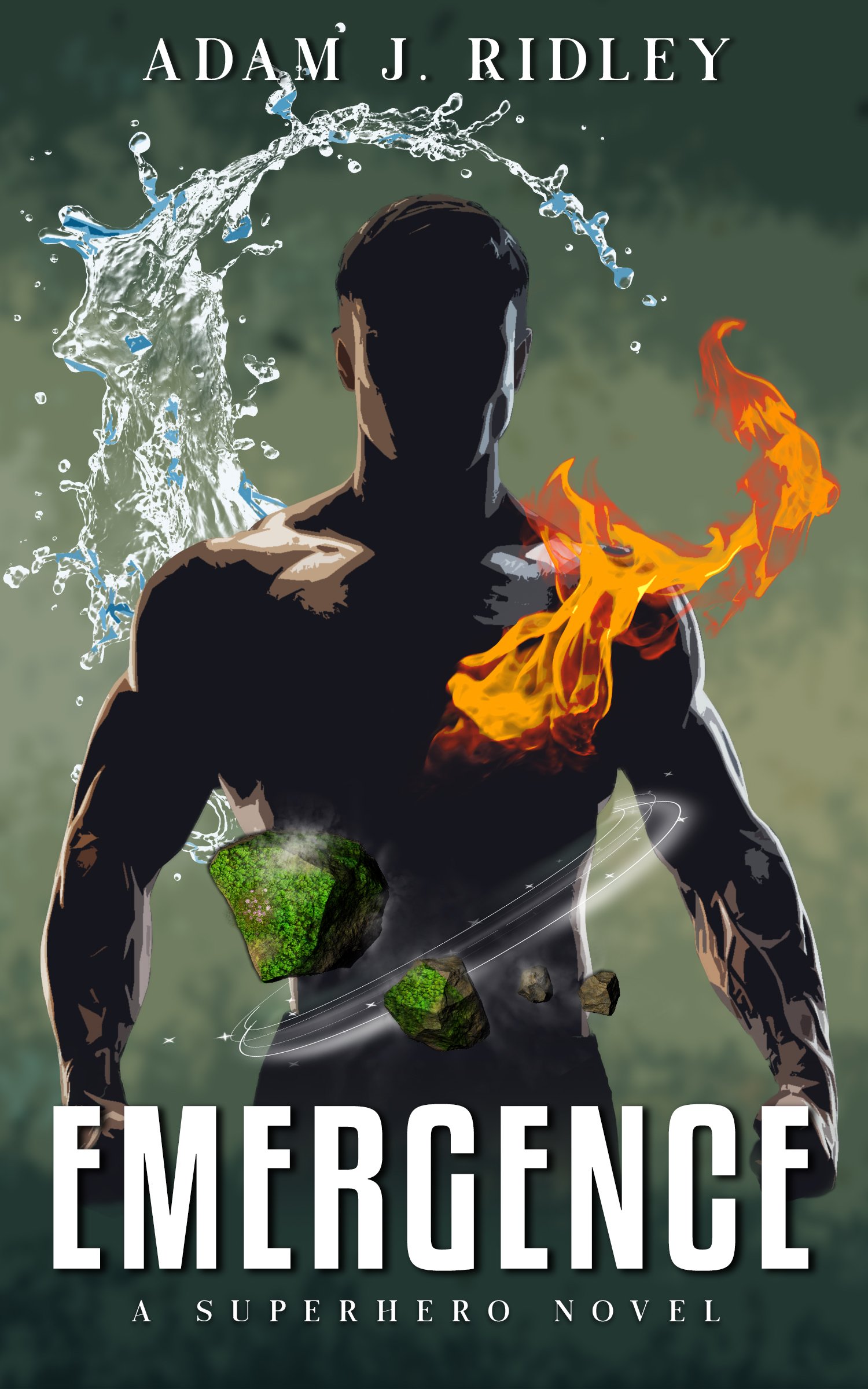 With such incredible power, his abusive past makes him a powerful time bomb. Can the love of one man prevent him from destroying the world?
Had it not been for his latent powers, Kaden would have perished at the hands of the men who enslaved him. 
 Lysander comes from an idyllic childhood, but lacks belief in himself and his powers.
 When meeting at their superhero college they both feel intense and powerful animosity. As they confront a common enemy, however, the dynamic shifts from enemies to lovers.
 When a supervillain wrests control from Kaden, will his love for Lysander stop him from destroying everything in his wake?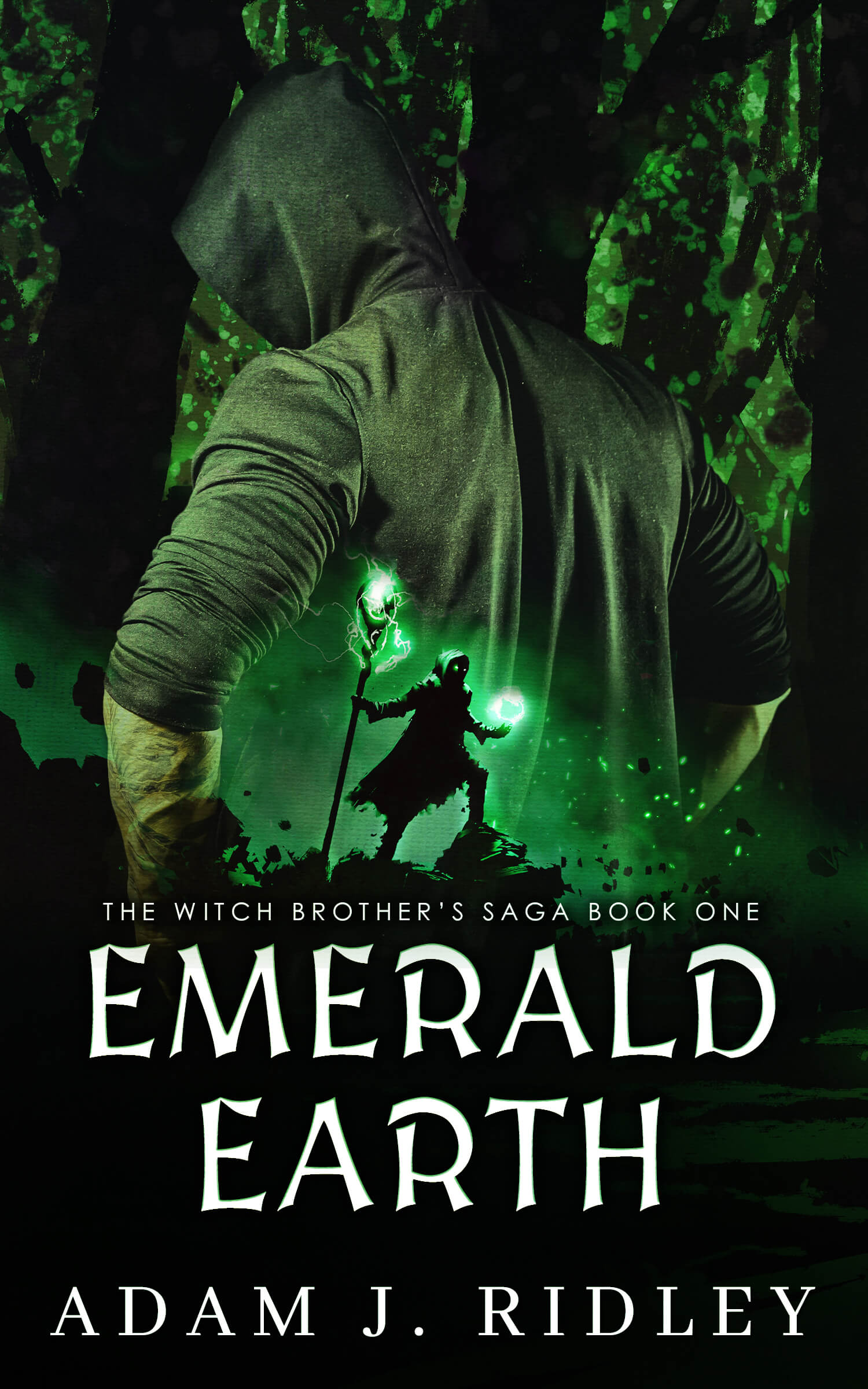 Cursed to never find love, Crea is shocked when he finds the perfect man. Choosing to fight the curse could cost him everything, including his life.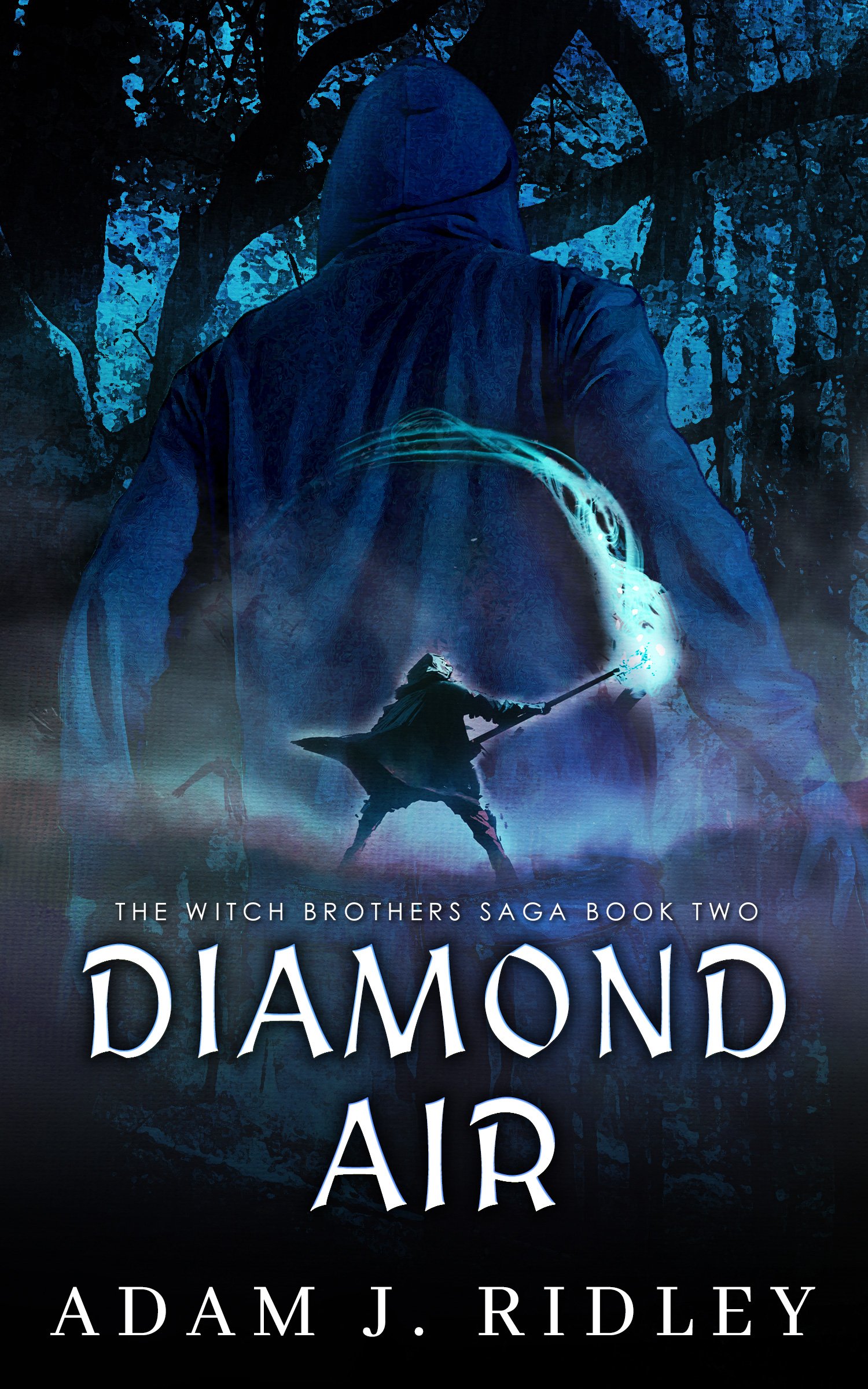 Is this man his first real chance at love… or will his father's curse stop it from happening? Will pursuing this newfound love put both their lives at risk?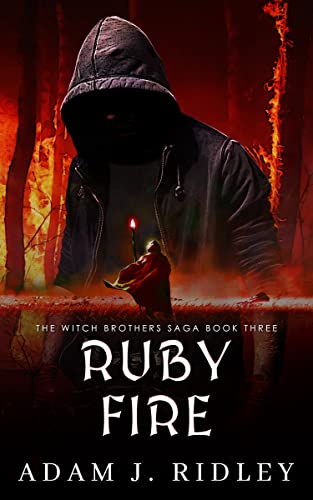 When forced to choose between ending his father's curse and his fear of commitment, will Kyle embrace his destiny or will he turn away and let the world burn around him?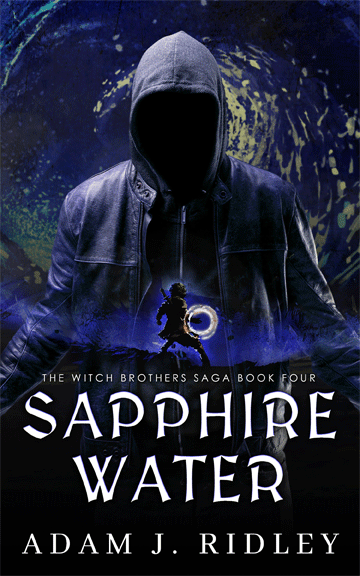 Setting the third brother free should have broken the curse for good, but the darkness still threatens everything. The curse cannot be truly broken until the fourth brother is found and he too finds true love.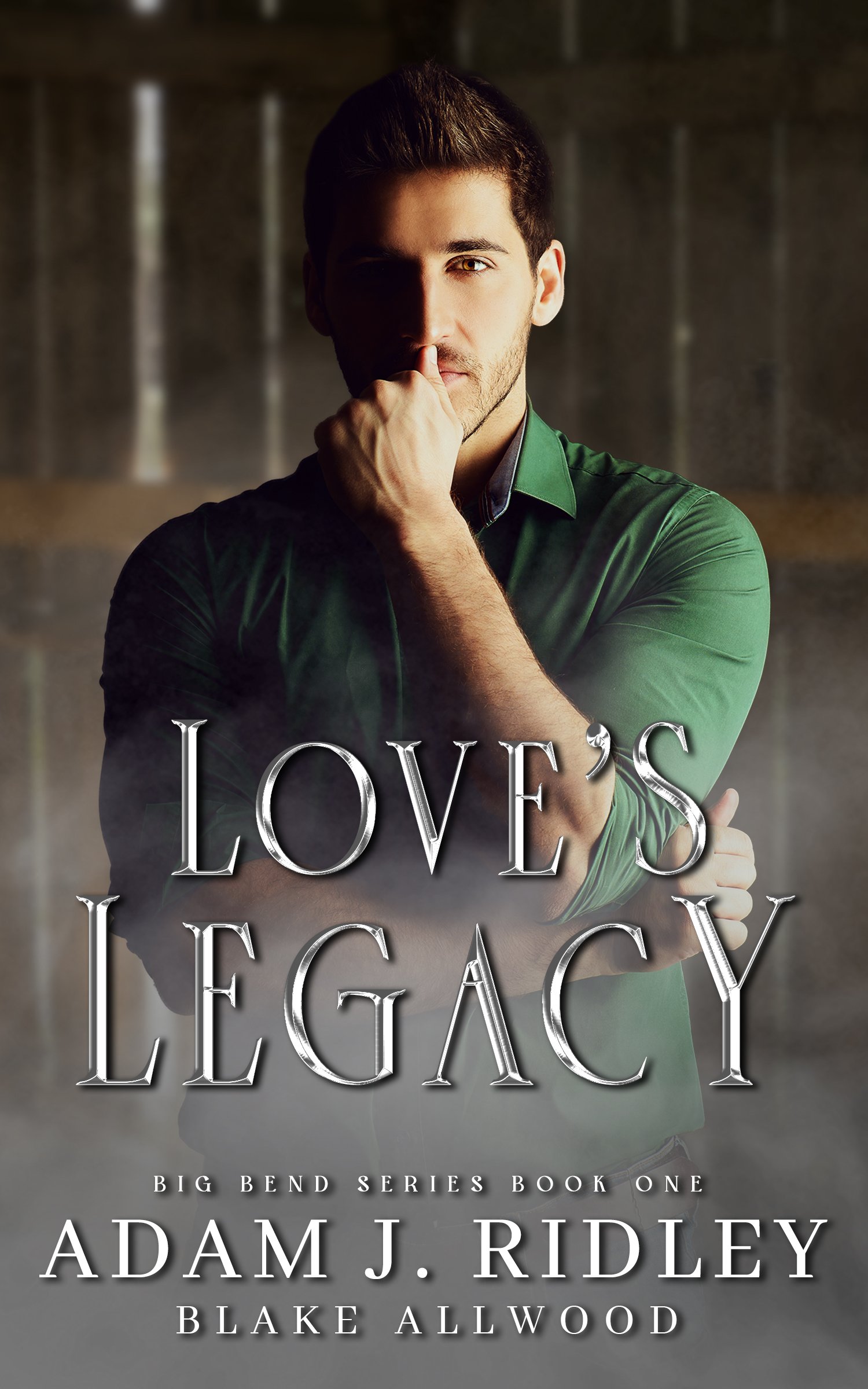 Flex inherits his family's ranch and begins being plagued by prophetic dreams. Will his love for motel owner Mitch be enough to keep him safe?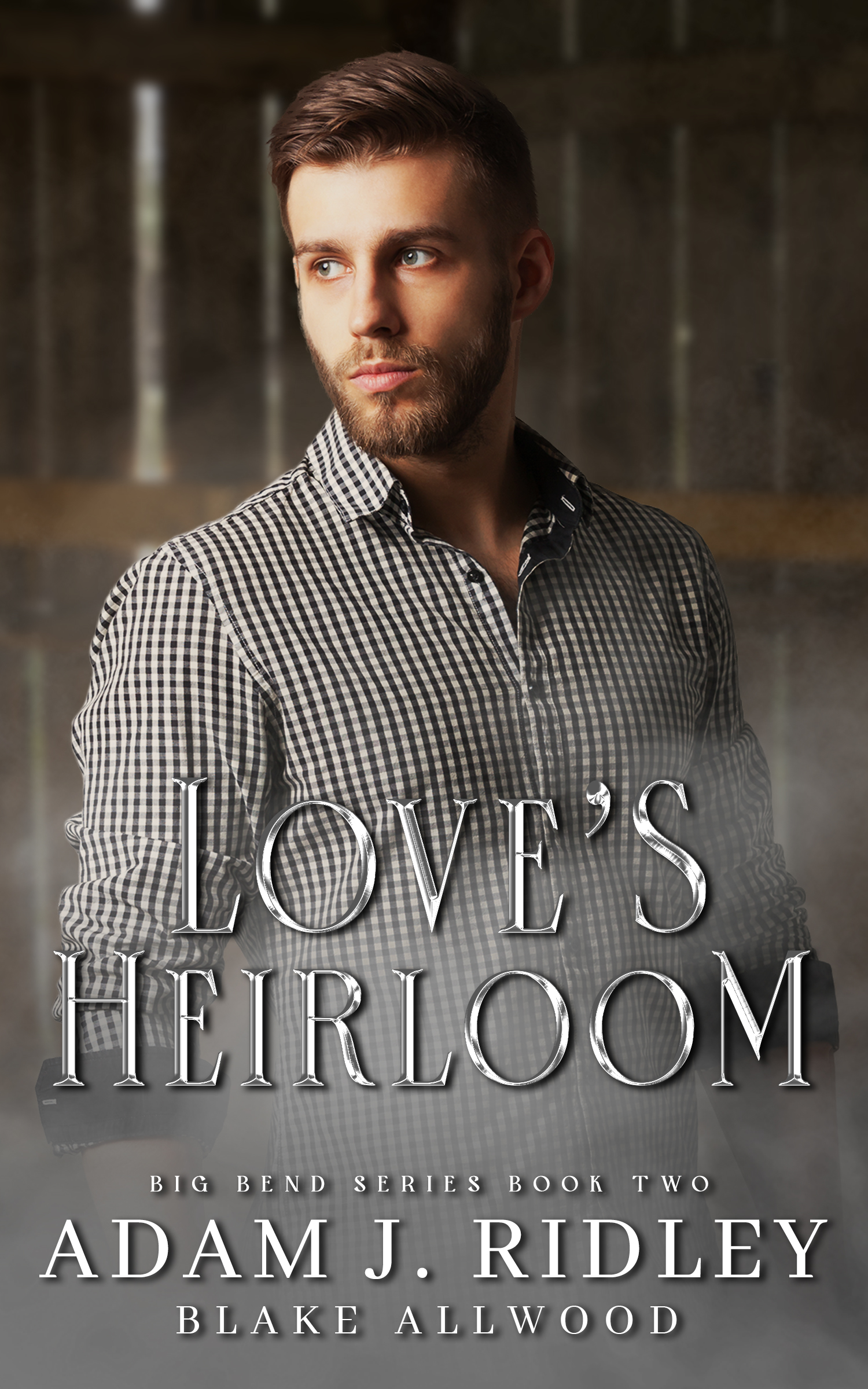 Eddie is confronted by a ghost that Alex resembles. Neither trusts the other. Can their unlikely relationship help them survive the imminent danger?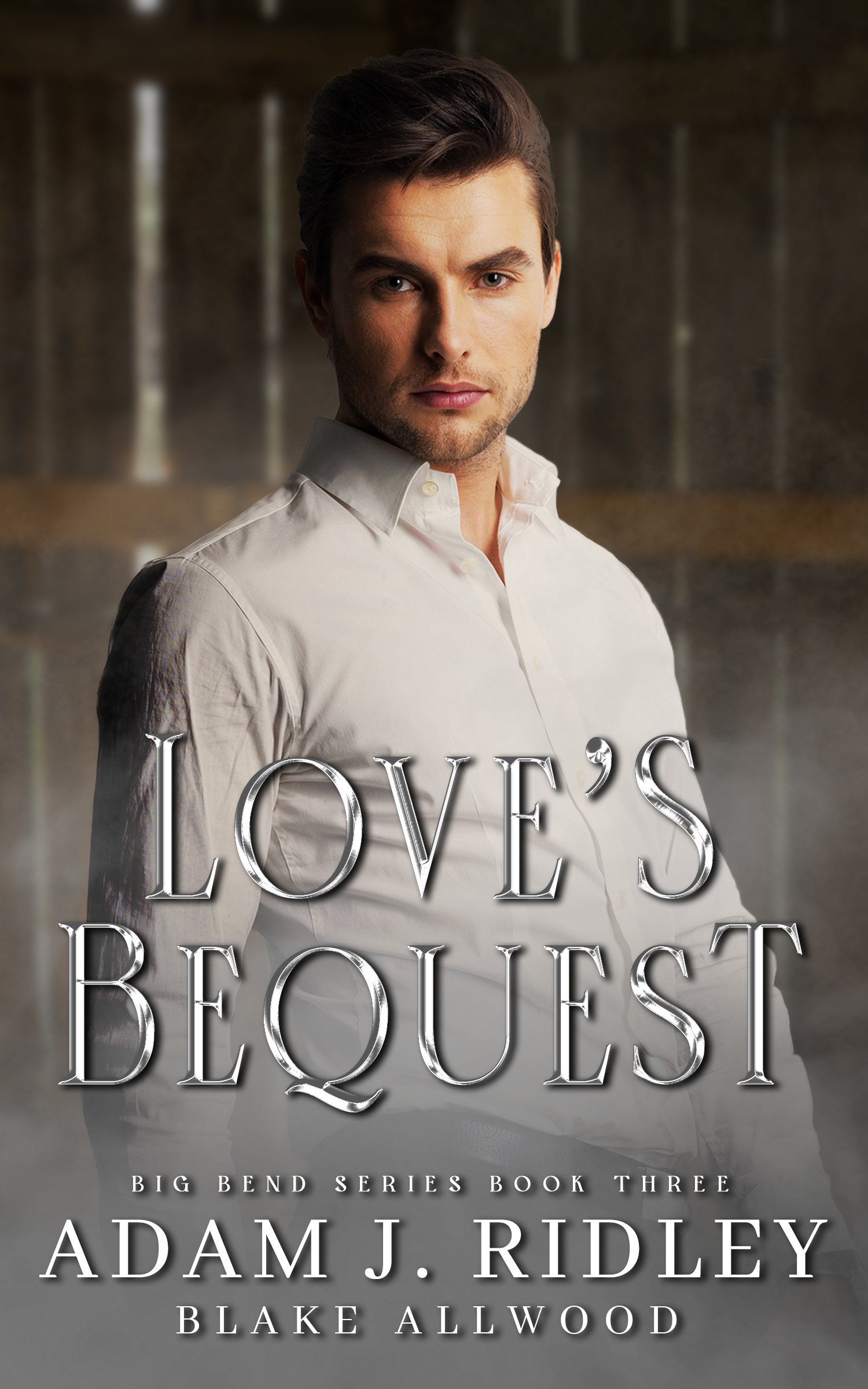 Steve sees ghosts, Eric feels disconnected from the world. Can these two find solace in each other's arms?
Blake Allwood's Book Catalogue
Melody of the Heart
Entrapped by his ex, life feels hopeless. Now, he has to teach a mechanic to play piano like a pro. As he fights to save his father's beloved Steinway, he never dreamed he might also save his heart.
Melody of the Snow
Family inheritance or his own passion… Can he have both?
Aiden's art is his passion, but he's lost inspiration. When he meets the gruff but sexy rancher Devin, his life is changed forever.
Bobby didn't mean to be a best-selling author, but a nasty breakup inspired him. When he meets sexy publisher Liam, will his past block hope for love?



Suzie struggles to overcome her past when her perpetrator returns intent on silencing her. Can she overcome her hatred and save her new relationship?
Elian, a sexy restaurateur meets Martin, an equally sexy food critic. Will their past keep them from giving love a chance?
Trevor comes out as bisexual, meets the man of his dreams, and learns he's a new dad. Will he be able to survive his conservative parent's wrath?
Joshua inherits his uncle's orange grove. Clay isn't ready for a new boss. Will their challenges keep them from the love they desire?
Bennett goes from homeless to millionaire and meets reality TV star Les. Will their love be enough to save Bennett from his father's malicious plots?
After Daniel takes a nasty fall, a handsome ranger comes to the rescue. When his life is in peril once again, will their love be enough to save him?
Bentley's past holds him captive until he stumbles into love. Can he finally escape his past or will he lose his new found love?
Moon's Place
Moon's Place is a sweet (no explicit sex scenes) short story.
Tenacious
For those who want a little more heat in their stories (Explicit Sex Scenes)
LGBTQ+ Ownvoice Bookstore
We are literally adding new books weekly so visit us often.
Meanwhile, check out our featured author below!

BIBLIOPRIDE
Featured Author

This week's Featured Author is Nick Christie

Select Newsletter Frequency Below:
The selection workflow is a work in progress, we are still working out bugs so if you get newsletters more or less frequently than you select, please reselect your option in the next newsletter until we get the process fully automated. Thanks, Blake
New Release newsletters will go to all subscribers, regardless of subscription frequency selected.
Blake Allwood Publishing
235 Rainbow Dr, PMB 13508, Livingston
TX 77399 United States
You received this email because you signed up on our website or made a purchase from us.
Unsubscribe