We appreciate your patience with us!!
Apologies for last weeks snafu. Our newsletter company has switched to a new format, and we're using a new server for our links and well, the two didn't play well together. Hopefully all that is fixed now.   But the good part is our website is much faster now!!  Check it out HERE.
Blake Allwood's Coming Home Series
The Coming Home Series explores what it means when our characters come home after years of being away, or finding home when and where they least expect it.
The imaginary Crawford City is located not far from Nashville in the foothills of the Appalachian Mountains. It is in every way a small rural Tennessee community. Just like all small towns, Crawford City is faced with what it means to exist in an ever-changing world.
These novels focus on the lives of several individuals who have either grown up in or around this small town and left or have discovered this small town and made it their own.
These uplifting love stories show the unique approach to rethinking home and embracing their quirky southern ways.
The Coming Home Series uplifts and promotes the idea of family, relationships, and community while demonstrating how beautiful it is when someone finds their way back home.
The books in the Coming Home Series are sweet, low-heat, Hallmarkesque novels, with no explicit sex scenes.
A Long Way Home
Book 1 - Coming Home Series
A Long Way Home
With the odds stacked against them, will they be able to overcome, or will their pasts push them apart, forever?

Gib clings to family, while being afraid to trust them. As a former foster child, he clings to security denied to him in early childhood. When he begins having feelings for one of his best friends and fellow medical school student, all his issues are expanded.

Allan has everything a kid from a wealthy New York family could have. When he decides to follow in his father's footsteps and become a Harvard trained doctor, he didn't anticipate meeting and falling for the enigmatic Gibson Ridley.

With Allan's daddy issues, and Gib's fear of intimacy, the stakes couldn't have greater risks. Can these two men work through their issues and give love a chance, or will they lose it forever?

NOTE: A Long Road Home is a low-heat, sweet, high drama romance.

Triggers: Death, loss of family members, orphaned children, trauma, fear of loss, recovery, homophobia...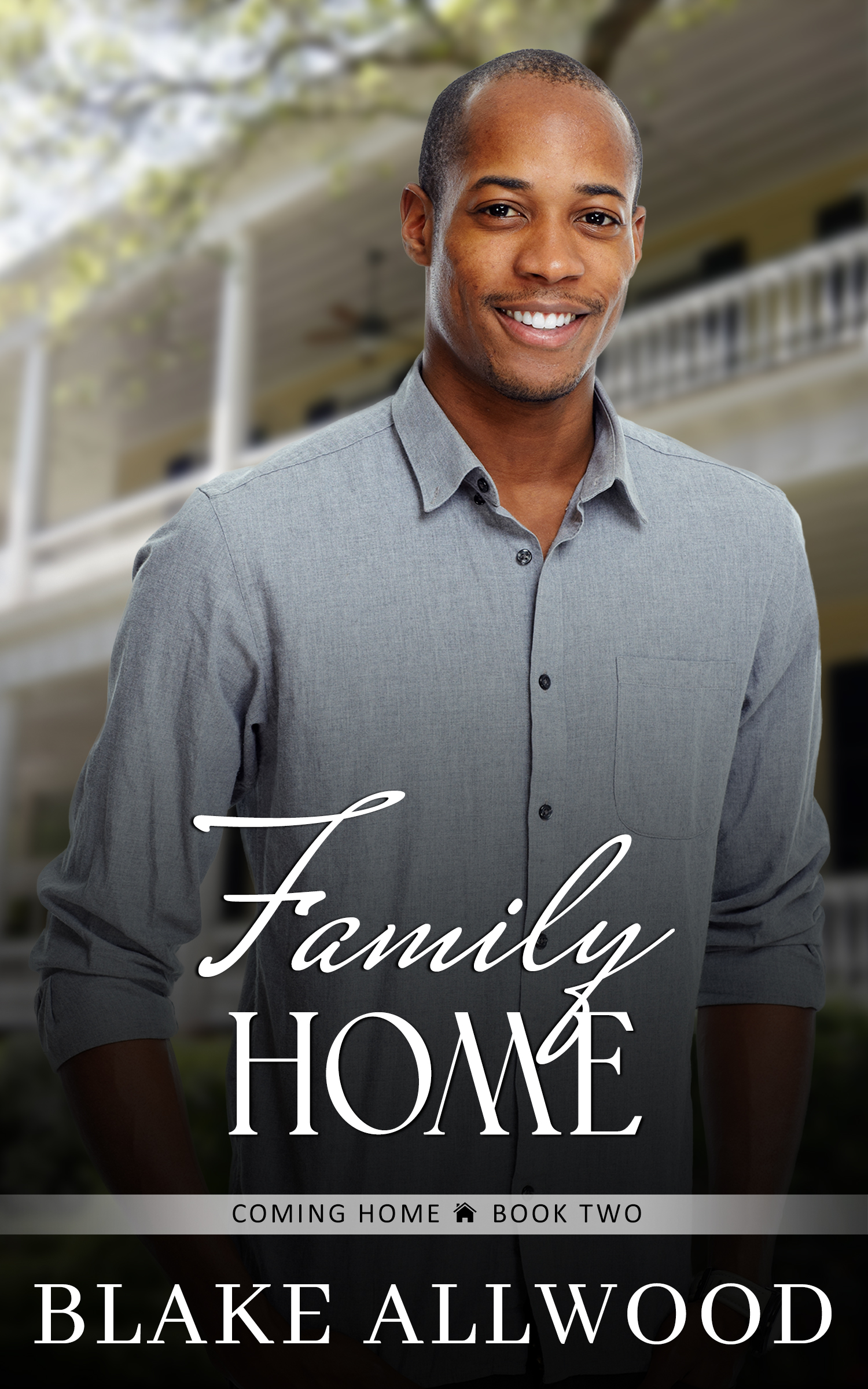 Available March 24th
Family Home
Facing the past is never fun, especially when it involves seeing the man you still love. When their lives are once again intertwined, is a second chance possible?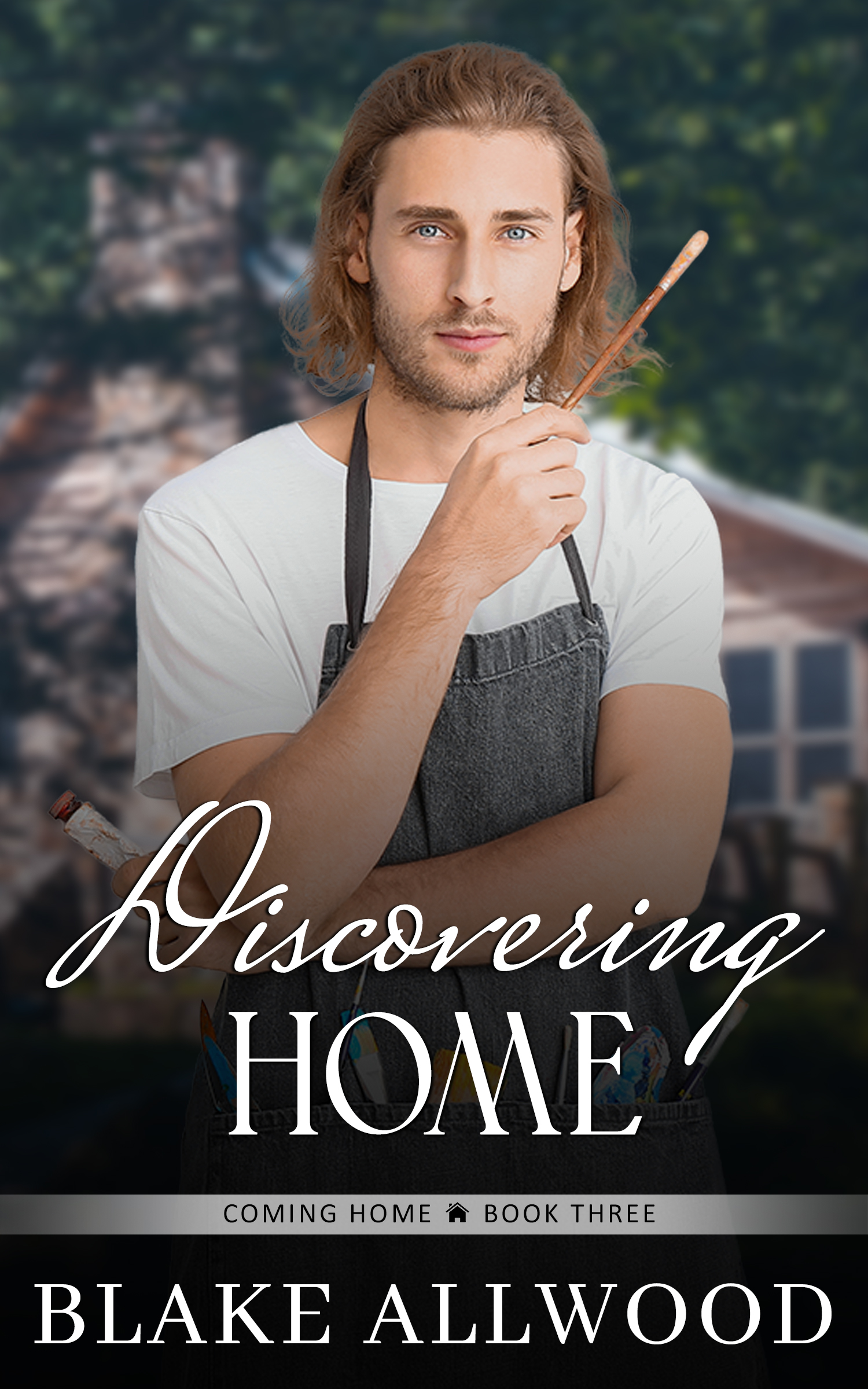 Coming April 21st
Discovering Home
Choosing to forgo his inheritance instead of losing his identity, leaves him adrift, can the sexy wine grower be his foundation, or will he be lost forever?

Sapphire Water
Book 4 - A Selkie Novel
Available March 17th
A Selkie Novel:
Setting the third brother free should have broken the curse for good, but the darkness still threatens everything. Why? Because he isn't the final brother. There is another, a half-brother, unknown by any of them. The curse cannot be truly broken until the fourth brother is found and has his chance to find true love.

Cursed to never find love, Crea is shocked when he finds the perfect man. Choosing to fight the curse could cost him everything, including his life.
Is this man his first real chance at love… or will his father's curse stop it from happening? Will pursuing this newfound love put both their lives at risk?
When forced to choose between ending his father's curse and his fear of commitment, will Kyle embrace his destiny or will he turn away and let the world burn around him?
Milo and Clack: An Elvin Love Story
Part II: Setting Me Up For The Fall
Milo
"I'm sorry, son," the middle-aged cop with kind eyes said. "The video only caught their backsides as they ran away, then the light appeared and they were gone.
I sighed miserably, looking at the group of cops and campus security.
"No one, not even the students who chased them, saw where they went?" I asked, and the entire team shook their heads. How was it I was almost abducted, and my kidnappers got away scot-free?
"This doesn't make any sense," I said for the umpteenth time to the cops. "I'm a nobody. I was a foster child until last month when I turned eighteen. I don't have money or anything to entice anyone."
I knew they were at as much of a loss as I was. Luckily, as I was about to descend into a deeper state of despair, Mr. and Mrs. Beecham showed up to rescue me from the horror of the day.
I followed them to a more private area next to the circulation desk and snuggled into Mrs. Beecham. "I just don't get it," I repeated to them.
Both my foster parents exchanged furtive glances before Mr. Beecham said, "We think you should come home instead of going out tonight."
I shrugged. "I still need to study, but I'm not really in the mood to hang out with Parker or his brother tonight. I just want to go home."
My foster parents exchanged another odd look, which, if circumstances were different, I'd feel defensive about. They only seemed to do this silent communication when I'd done something really off, like destroying their new refrigerator. Besides, I wanted time to think about what, if anything, I could've done to cause the two would-be kidnappers to come after me. I tossed the bike into the trunk and climbed in.
As the adrenaline began to leave my system, I almost fell asleep riding back to our house. When we pulled into the driveway, I got out and was abouty to head upstairs to my room when Mr. Beecham asked me to hang out downstairs for a moment. "Your foster mother and I have some things we'd like to discuss with you," he said.
Oh shit, what've I done now? I wondered. Please don't be telling me it's time to move out or something, not after today.
I schooled my facial expressions and shrugged, then went into the living room and plopped down in the large recliner Mr. Beecham usually used.
"Are you hungry?" Mrs. Beecham asked.
"Not really. My stomach is still tied up in knots." That was especially true now as I was preparing for whatever they were about to tell me.
She nodded and sat across from me, next to her husband.
"Sweetheart, Godfrey and I have some things we need to discuss with you."
When I looked at their faces, I felt my world drop. "You're kicking me out, aren't you?" I asked. I knew the state had stopped providing assistance when I turned eighteen, and even though it wasn't much, it was something, and my clumsiness did cost them money. I didn't think the Beechams would be able to afford to keep me here without some assistance, and as it was, I was flat broke.
"Oh Lord, honey, why would you ask a thing like that?" Mrs. Beecham asked.
"No, this has to do with who you are," Mr. Beecham added.
I looked at the couple with confusion. "Who I am is a foster kid or former foster kid. I don't have two nickels to rub together, and apparently, I have people who want to kidnap me."
"Well, that's why we need to talk," Mr. Beecham replied.
NEXT WEEK: Prepare to meet Claciticus or Clack, Elvin Guard to the King.
Blake Allwood's Book Catalogue
Melody of the Heart
Entrapped by his ex, life feels hopeless. Now, he has to teach a mechanic to play piano like a pro. As he fights to save his father's beloved Steinway, he never dreamed he might also save his heart.
Melody of the Snow
Family inheritance or his own passion… Can he have both?
Changing His Tune; Road to Rocktoberfest

Tired of being lonely, Hayden decides to take his life back, starting with changing his music and his identity. Will these transitions be worth the risk, or will they destroy everything he's worked for?

Moon's Place
Moon's Place is a sweet (no explicit sex scenes) short story.
Tenacious
For those who want a little more heat in their stories (Explicit Sex Scenes)
Elian, a sexy restaurateur meets Martin, an equally sexy food critic. Will their past keep them from giving love a chance?
Trevor comes out as bisexual, meets the man of his dreams, and learns he's a new dad. Will he be able to survive his conservative parent's wrath?
Joshua inherits his uncle's orange grove. Clay isn't ready for a new boss. Will their challenges keep them from the love they desire?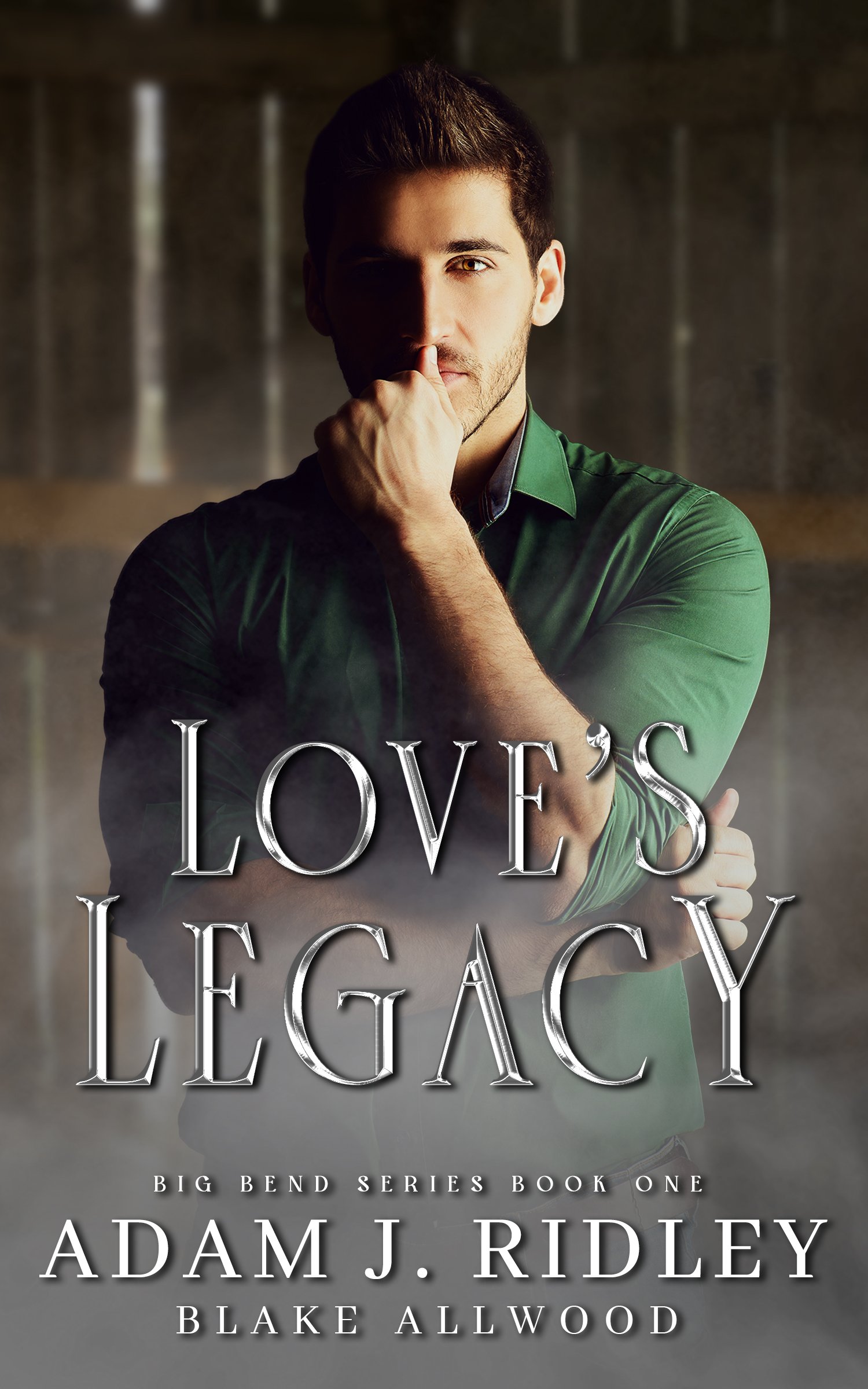 Flex inherits his family's ranch and begins being plagued by prophetic dreams. Will his love for motel owner Mitch be enough to keep him safe?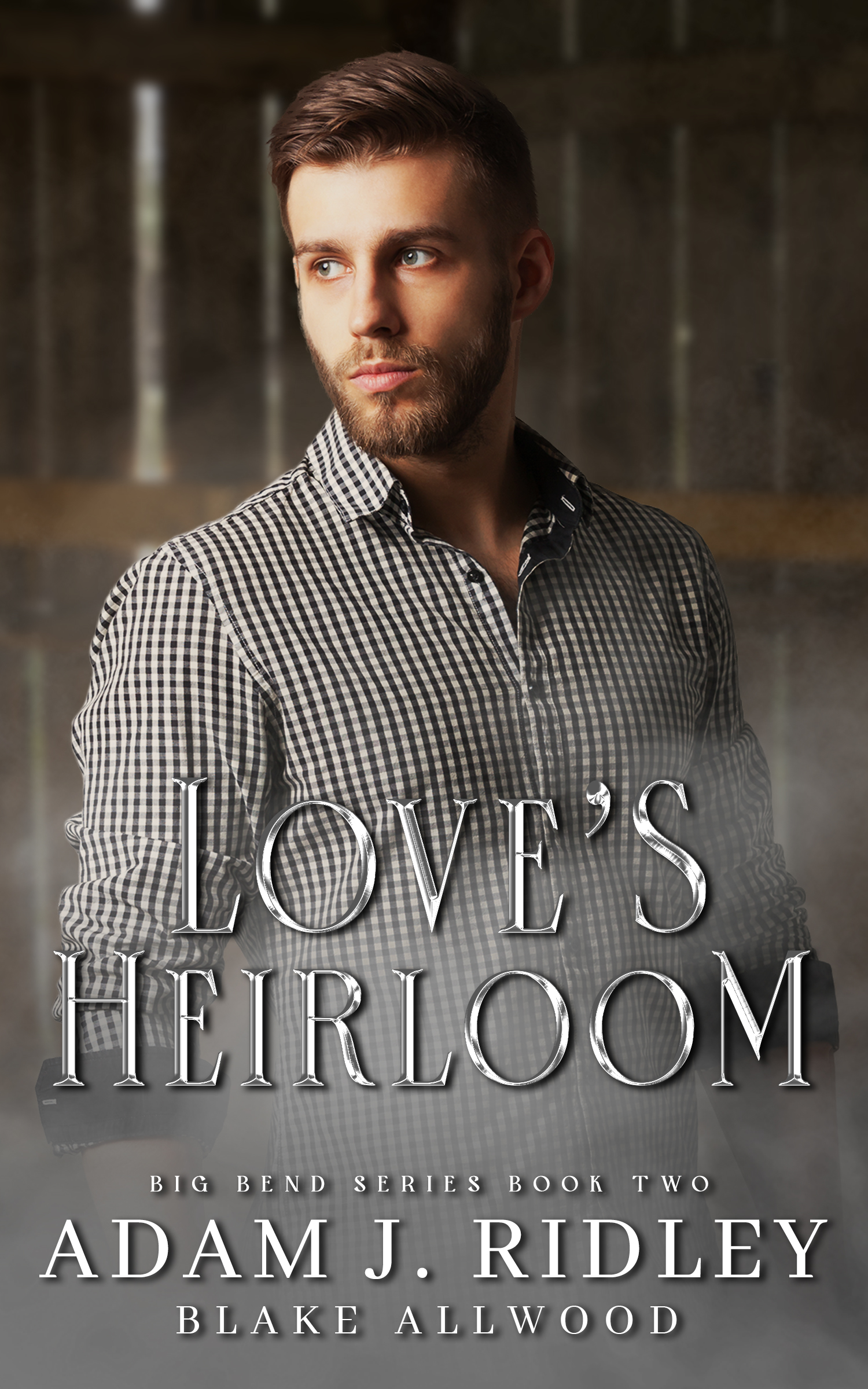 Eddie is confronted by a ghost that Alex resembles. Neither trusts the other. Can their unlikely relationship help them survive the imminent danger?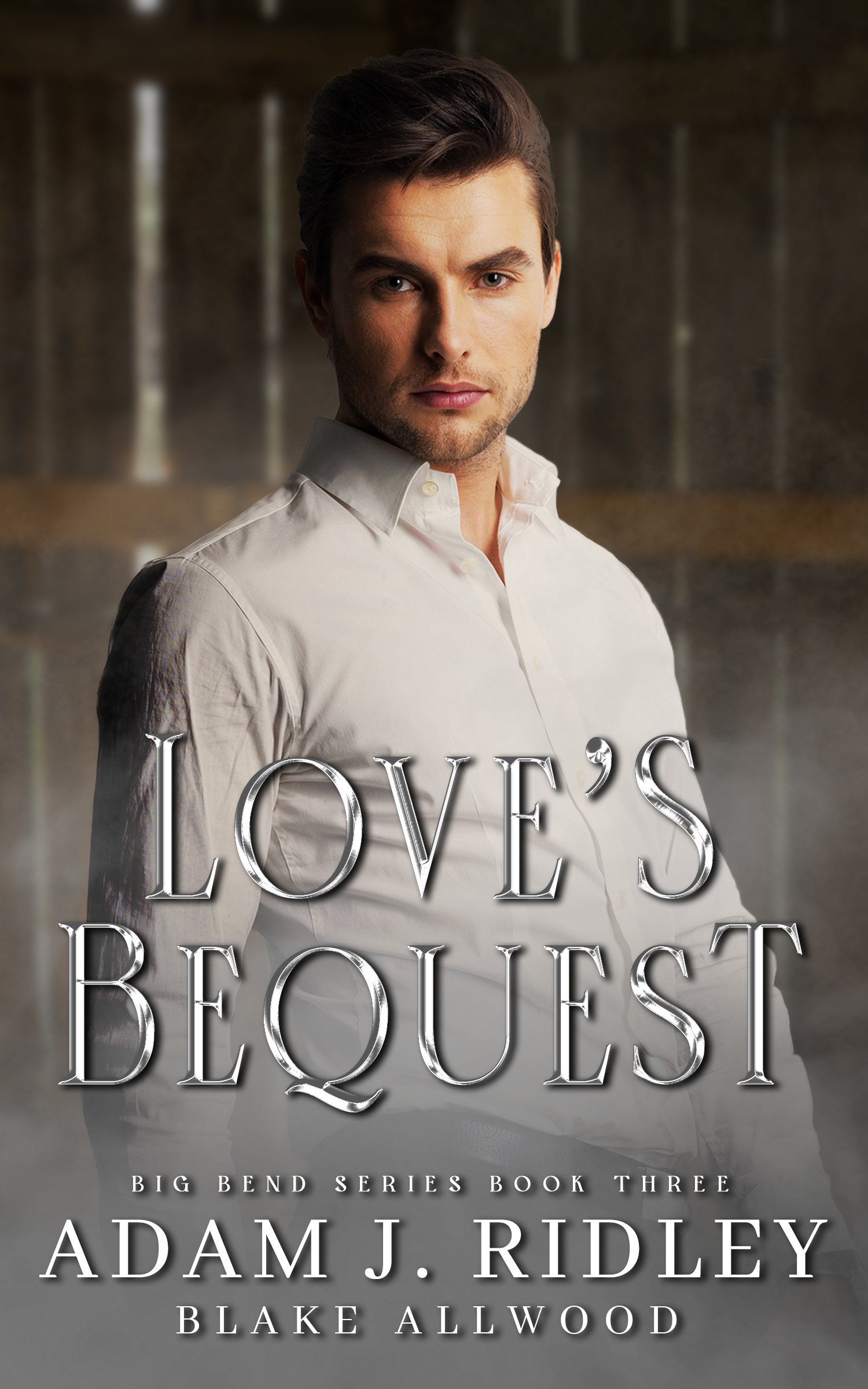 Steve sees ghosts, Eric feels disconnected from the world. Can these two find solace in each other's arms?
Bennett goes from homeless to millionaire and meets reality TV star Les. Will their love be enough to save Bennett from his father's malicious plots?
After Daniel takes a nasty fall, a handsome ranger comes to the rescue. When his life is in peril once again, will their love be enough to save him?
Bentley's past holds him captive until he stumbles into love. Can he finally escape his past or will he lose his new found love?
Aiden's art is his passion, but he's lost inspiration. When he meets the gruff but sexy rancher Devin, his life is changed forever.
Bobby didn't mean to be a best-selling author, but a nasty breakup inspired him. When he meets sexy publisher Liam, will his past block hope for love?
Suzie struggles to overcome her past when her perpetrator returns intent on silencing her. Can she overcome her hatred and save her new relationship?
BiblioPride Bookstore
The bookstore has been a big hit with both authors as well as readers. We are literally adding new books monthly and each week we feature two new authors. 
If you are looking for a good LGBTQ+ Ownvoice author book to read, we have over 500 listed. 
So, come shop, we'd love to have you visit!

Select Newsletter Frequency Below:
The selection workflow is a work in progress, we are still working out bugs so if you get newsletters more or less frequently than you select, please reselect your option in the next newsletter until we get the process fully automated.   Thanks,  Blake
New Release newsletters will go to all subscribers, regardless of subscription frequency selected.
Blake Allwood Publishing
235 Rainbow Dr, PMB 13508, Livingston
TX 77399 United States
You received this email because you signed up on our website or made a purchase from us.
Unsubscribe