The next part of my weekly progressive story
Milo and Clack: An Elvin Love Story
is below.
If you missed any parts, CLICK HERE to visit the newsletter archives to read them.
(Photo from The Glory Days website of Lexington, TN in the 1940s)
Works in Progress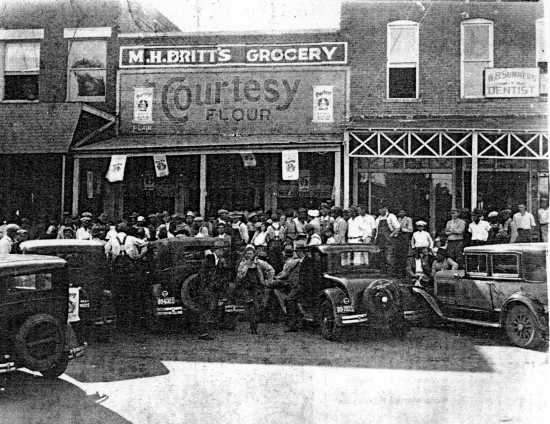 It seems like one of the most popular questions I'm asked on social media is what I am working on. Since this seems to be a popular question, I'll be dedicating a week to share with you my works in progress. 
Coming Home Series:

You're already getting access to this series as we released the first book of the series last week. I began writing this series over 3 years ago. Hallmark had just announced (after an embarrassing homophobic stunt with one of their commercials) that they were going to begin making gay friendly movies. They'd also just started their publishing company.

So, I began writing a high drama, low heat series with them in mind. Fast forward to today, and well... their gay movies are only once a year, and that is during Christmas and their publishing company is long gone.

Despite the fact this series will never become a Hallmark Special, I'm very proud of how it's turned out. I'll share with you some of the books that'll be coming up for presale below:

1. A Long Way Home (already out)

2. Family Home (comes out next month)

3. Discovering Home - April, 2023.

Discovering Home is about a young man coming back to live in a community that was less than supportive when he was growing up, then finding Crawford City, which is the opposite of that. Lots of drama around his grandfather's church, becoming a winery owner, and fitting into a world he left behind. Homophobia is definitely front and center in this novel, but never fear, they overcome it beautifully.

4. Finding Home

Unlike the other novels, where the MCs are coming back to Tennessee or to Crawford City after being away, this novel is about a man who finds his place is in Tennessee. You'll encounter some of the previous in the series show back up in this novel. Including the brother of Allan the MC in A Long Way Home. 

No, this isn't a bondage novel... you think I don't know how your minds work. (grinning.)

This is about a kid who finds his talent as a singer, and despite being intensely shy, and introverted, discovers his love for music. When he runs into a small town librarian, well the sparks fly in delightful ways.

More Coming Homes to Come: I'll discuss those in later newsletters.

Adam J. Ridley Releases
Sapphire Water: Book four of the Witch Brothers Saga comes out in March. This book is so very different from the first three. Needing to combine the fourth brother with the water element... naturally, I would decide he MUST fall for a Selkie (seal shifter for those of you who don't know that term.)

Realm of Midnight Anthology:  Writing Road to Rocktoberfest (Blake Allwood) I discovered it's fun to work with others, so I signed up to work with an anthology that's coming out this fall. I've met some of the other authors in this group. Trust me, this is going to be an amazing group of stories! I'll share with you more about my novel as time gets closer for this to be published.
February Romance #Giveaway!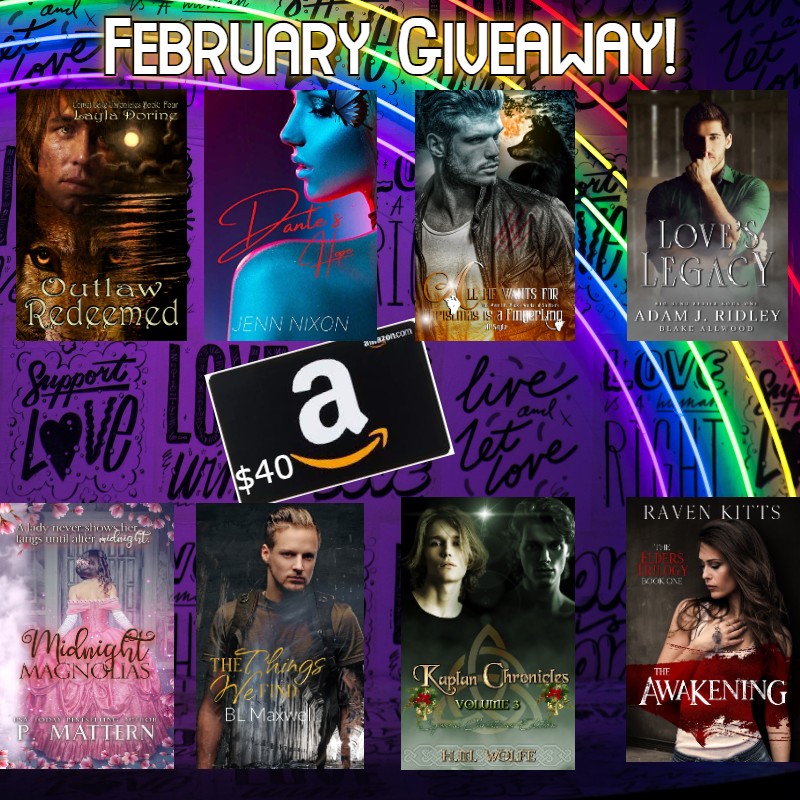 It's February. You know what that means? LOVE is in the air.
Do you like your Paranormal Romance Steamy? Spooky? Vampy? Straight? Gay? Or anything & everything in between?
These Eight Amazing Authors have the perfect giveaway for you.
P Mattern, Raven Kitts, H.M. Wolf, Adam J. Ridley, Layla Dorien, BL Maxwell, JP Sayle, and Jenn Nixon have joined forces for this awesome prize pack for the winner!
Enter now for a chance to win 8 Bestselling Ebooks AND a $40 Amazon Gift Card!
You can get more entry points by following us on social media, sharing the giveaway, and inviting your friends. Good luck everyone!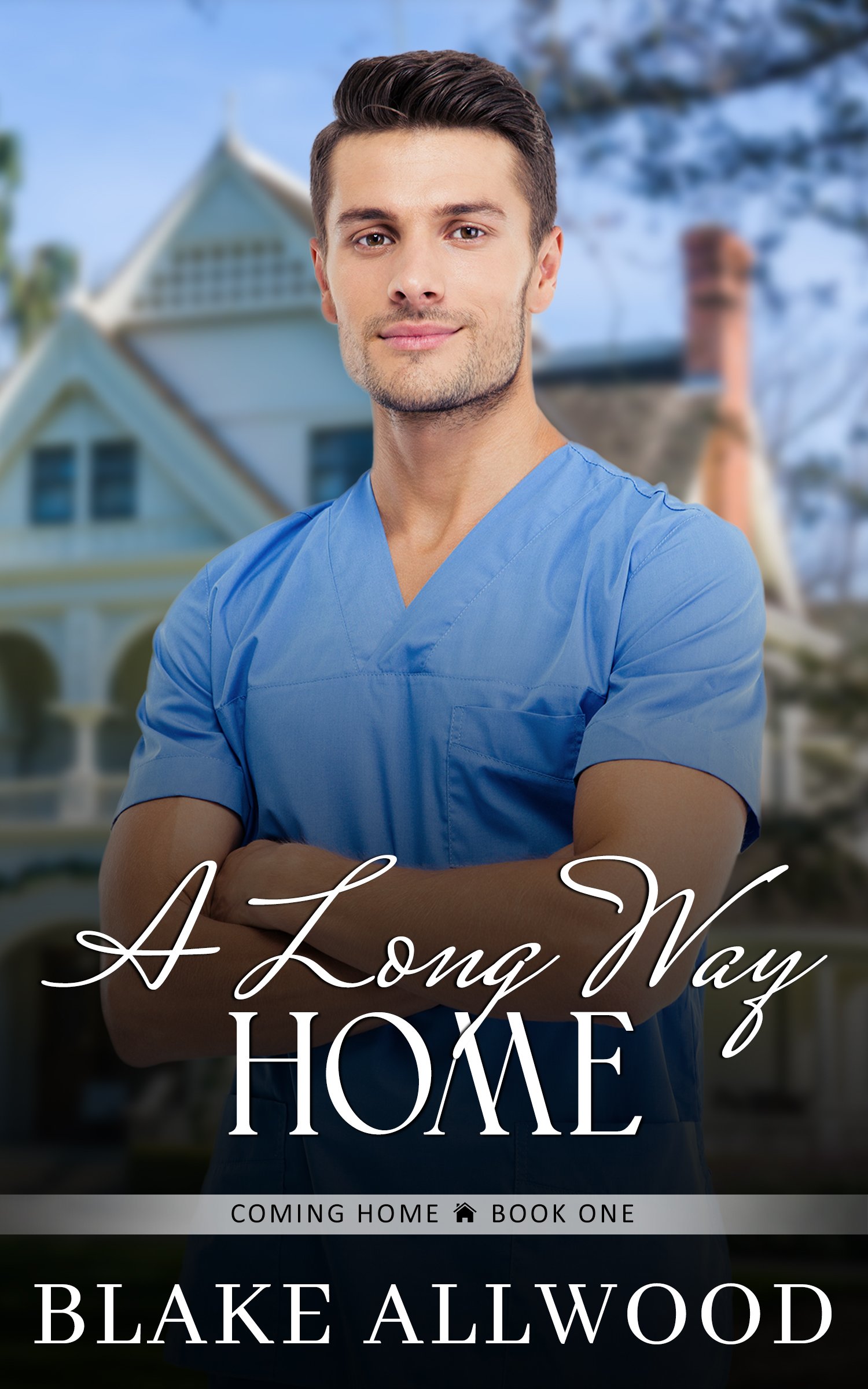 Released February 11th
A Long Way Home
With the odds stacked against them, will they be able to overcome, or will their pasts push them apart, forever?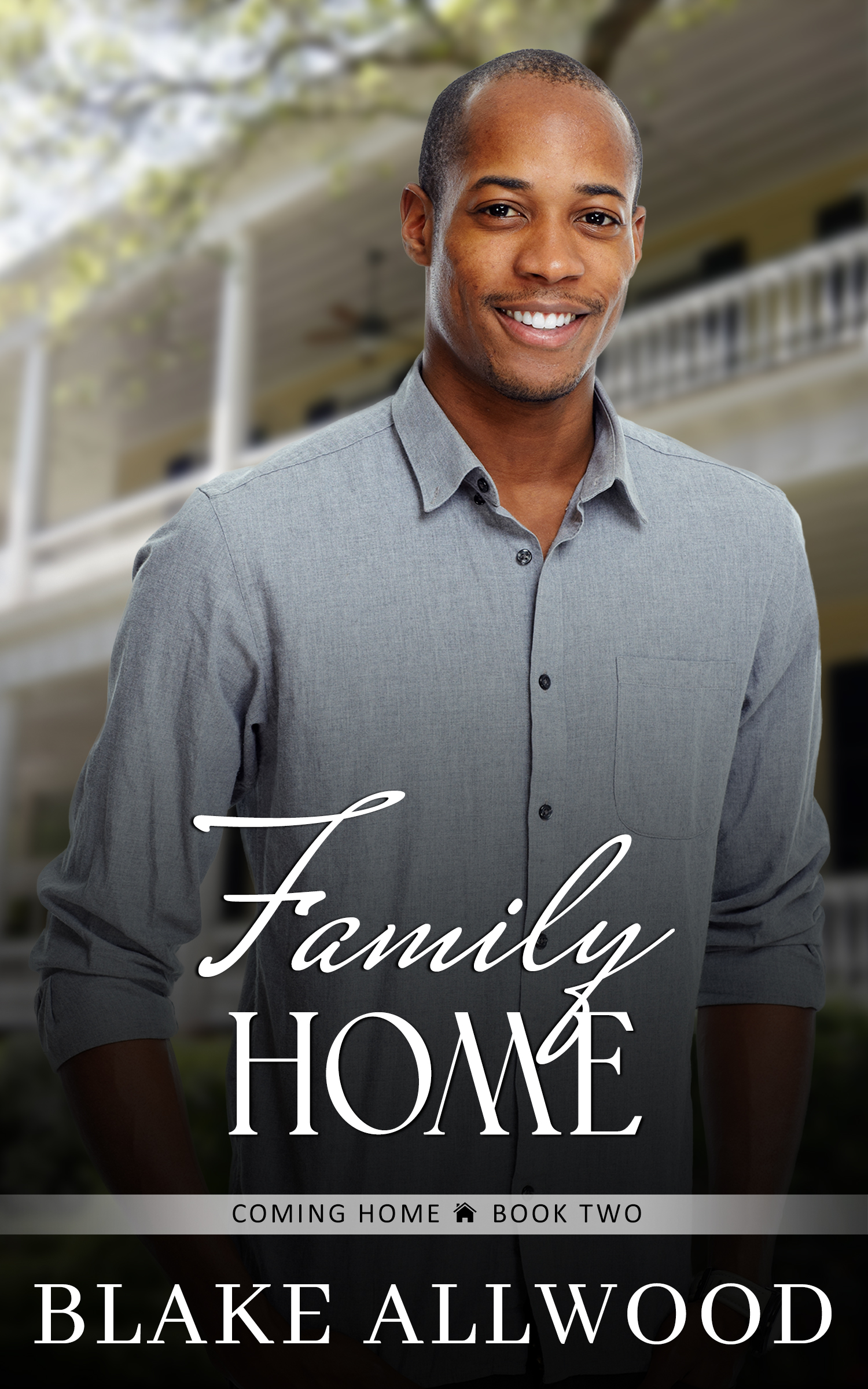 Available March 24th
Family Home
Facing the past is never fun, especially when it involves seeing the man you still love. When their lives are once again intertwined, is a second chance possible?

Adam J. Ridley New Release
Sapphire Water
Book 4 - A Selkie Novel
Available March 17th
The cold-hearted curse can't be truly broken until the fourth brother is found…
Realm of Midnight Anthology
( A multi-author collection)

Available October 17th

At the stroke of midnight, creatures of the realm come out to prowl.
Beyond the witching hour, darkness and light collide in this limited edition paranormal and fantasy romance collection. These sweet to spicy stories will sweep you off your feet and sate your fantasy cravings. Gods, shifters, fated mates, enemies-to-lovers, alpha heroes, angels, demons, and so much more.
Gargoyles watch silently over the realm where alpha shifters hunt, mighty dragons soar, dark fae wreak havoc, and powerful witches own the night. Enjoy over 30 full-length novels, filled with paranormal creatures and fantasy romance. Heart-stopping heroes and alluring anti-heroes rule the land of midnight.
You won't find these exclusive novels anywhere else, so don't miss your chance. These USA Today and international bestselling authors as well as up and coming authors bring you more than 10,000 pages at less than a nickel per book. This collection is a steal, but it will only be available for a limited time. Don't miss your chance to enter the Realm of Midnight.


Milo and Clack: An Elvin Love Story
Part III: The King's Guard
Clack (Claciticus)
I'd been assigned to the King's Elvin Guard when I was ten. Only one in ten thousand elves possess the power of the Limbert stone. A stone that determines the true King or Queen and enables those in charge to protect them.
Despite that, members of the current King's Guard must be strong and resilient. Of the few that can actually be in the King's Guard, only a small number survive training.
Since I was recruited, I've been beaten, rolled, punched, and put through every exercise my teammates could put me through.
Was it strange how much I loved this job? Yeah, I was a glutton for punishment, and I knew it.
The year I was born, there'd been a civil war, the King and Queen had been deposed, and the King's brother, Lord Atticon, had taken the throne. When the Elvin kingdom was at war, the King's Guard split into factions, each aligned with different claims to the throne. Usually, the wars were short-lived, and one royal would defeat another, and be crowned with approval of the Limbert stone.
Most Elves didn't bother with such wars as they didn't impact them very much… even with Lord Atticon being a total… well I'll just say he's not the easiest ruler we've ever had, our lives were seldom impacted… much.
Old man Allocious, Allo, as we called him, sat around the fire as usual, spouting his doomsday prophecies. The fact we'd been assigned to the dead King's son, the next in line for the crown, meant it was quite unlikely any of us would live long.
Those who stood to inherit the throne had no powers beyond their third year of life. Theoretically, royals needed this incubation phase so their powers were strong enough to defend the elvin kingdoms as an adult. During that incubation phase, which ends sometime around their twenty-first year, they would be virtually human. That, of course, meant that's when they were most susceptible to murder.
Usually, the unseasoned princes and princesses, what we called them when they were without power, were defended by their parents. The Kings and Queens of the Elvin kingdom had vicious magic. So, usually, they weren't defeated. Usually.
Allo continued his speech. "The Limbert stone recognizes the most recent member of the lineage. So, as Lord Atticon did, there is only one way to become King in a civil war, kill the next in line."
Most of us knew the speech word for word, but we did have a new warrior who'd joined us. Eight-year-old Lacitacious. She had just been given the nickname of Laci. All Elvin tribes lived among the humans now, and since we were in the North American countries, we learned quickly that our long elven names were too long to use on a daily basis.
Laci listened raptly to the story. "Of course, with the death of the King, so there must also be the death of their guards. Unlike the human world, the world of the elves is very rigid. The Limbert stone itself will act upon those who have been assigned. If their leader dies, they too will die. If not in battle, then by ill health. Trust me, battles are easier deaths. The Limbert stone is very creative in killing a dead King's guards."
I rolled my eyes. There was, of course, no evidence that the Limbert stone would take out any of us. The truth was, even with more than one claim to the throne, the stone only recognized the legitimate ruler. Yes, the King's Guard tended to die of natural causes after the King's death, but I doubted Lord Atticon's guards were in immediate mortal danger from the Limbert stone if he died.
That didn't mean we were off the hook. Our charge was Repratian Milonium Debotious, unseasoned King of the realm. A man who should be around eighteen years old and someone none of us have ever met.
"When Atticon strikes down the youth, we will all die protecting the lad, or we will all die a miserable death," Allo finished his story with relish.
Our poor young recruit drew in a deep, hesitant breath and let it out slowly. "If Atticon is going to kill him, why are we being assigned to him?"
"Because Allo is a traitor to his calling for saying such blasphemous things," I said, causing the old man to look at me through squinted eyes. He and I had been at each other's throats since I was young.
I continued, "The young King hasn't been seen in ages, but the Limbert stone confirms he is still alive. If he survives until his twenty-first birthday, he will be a powerful man. We have no reason to believe wherever his mother hid him will be jeopardized before that time. So, young apprentice, while you are here, you will learn to be a fierce warrior. You will learn the ways of the King's court, and you will learn to protect our King with your life. That is what the Limbert stone has chosen you to do. Don't let other people's fancy stories dissuade you from your duties."
I turned to go. Allo and I had plenty of scuffles over the years. I was in my prime now, and although he beat me miserably while growing up, I no longer had to fear him or any elf in King Repratian's Guard. That being said, without the King's presence, most of the men and women in our Guard felt like Allo. They no longer believed he would win the war that was coming.
I returned to my dwelling, a small stone hut built on the side of the great mountain. We lived most of our lives in the Rockies. Elves preferred higher, colder elevations. The fact that humans didn't, made the Rocky Mountains our best option for living. Most of the year, we lived in solitude, never disturbed by humans. It was a perfect part of the world for elves to exist without the worry of human interference.
My stone hut was built directly into the mountain giving me three large chambers. The cave-like structure was nicely adorned with tiles made from semi-precious stones mined by the dwarves that also dwelled in the mountains. My favorite place in the hut was the bathing facility, where natural hot springs fed a continuously moving stream.
It truly was a beautiful place, even though I missed the northern lands of my youth. At least the highlands were comfortable and peaceful.
I was just about to bathe when the new young guard knocked at my door.
"Lord Clack, I wondered if you would tell me more about the King we are to protect."
I smiled at the young woman. She was beautiful with her rich dark African hair. She belonged to the tribe of Kilimanjaro. Her tribe was ancient and respected among all the Elvin people. So few of the great African tribes remained. Most moved away as the glaciers disappeared and joined other tribes with more favorable living conditions.
Laci's family were diehard tribal members and refused to move. The fact that Laci was a Limbert Stone warrior must've cost them. "Hello, Lacitacious. Sit upon the hearth, and I will tell you what I can."
Next Week: Follow the story as Milo discovers who and what he really is.
Adam J Ridley's Book Catalogue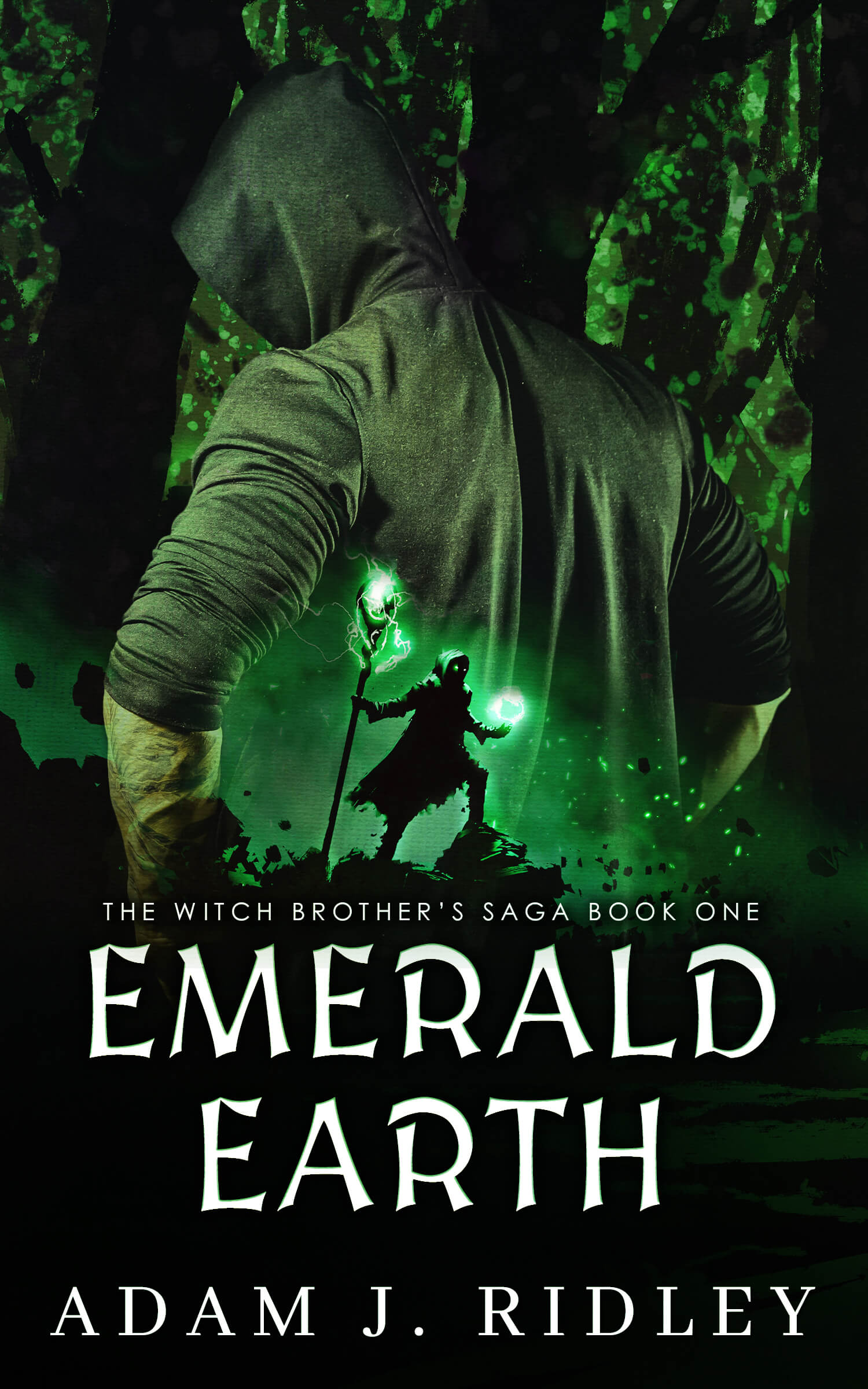 Cursed to never find love, Crea is shocked when he finds the perfect man. Choosing to fight the curse could cost him everything, including his life.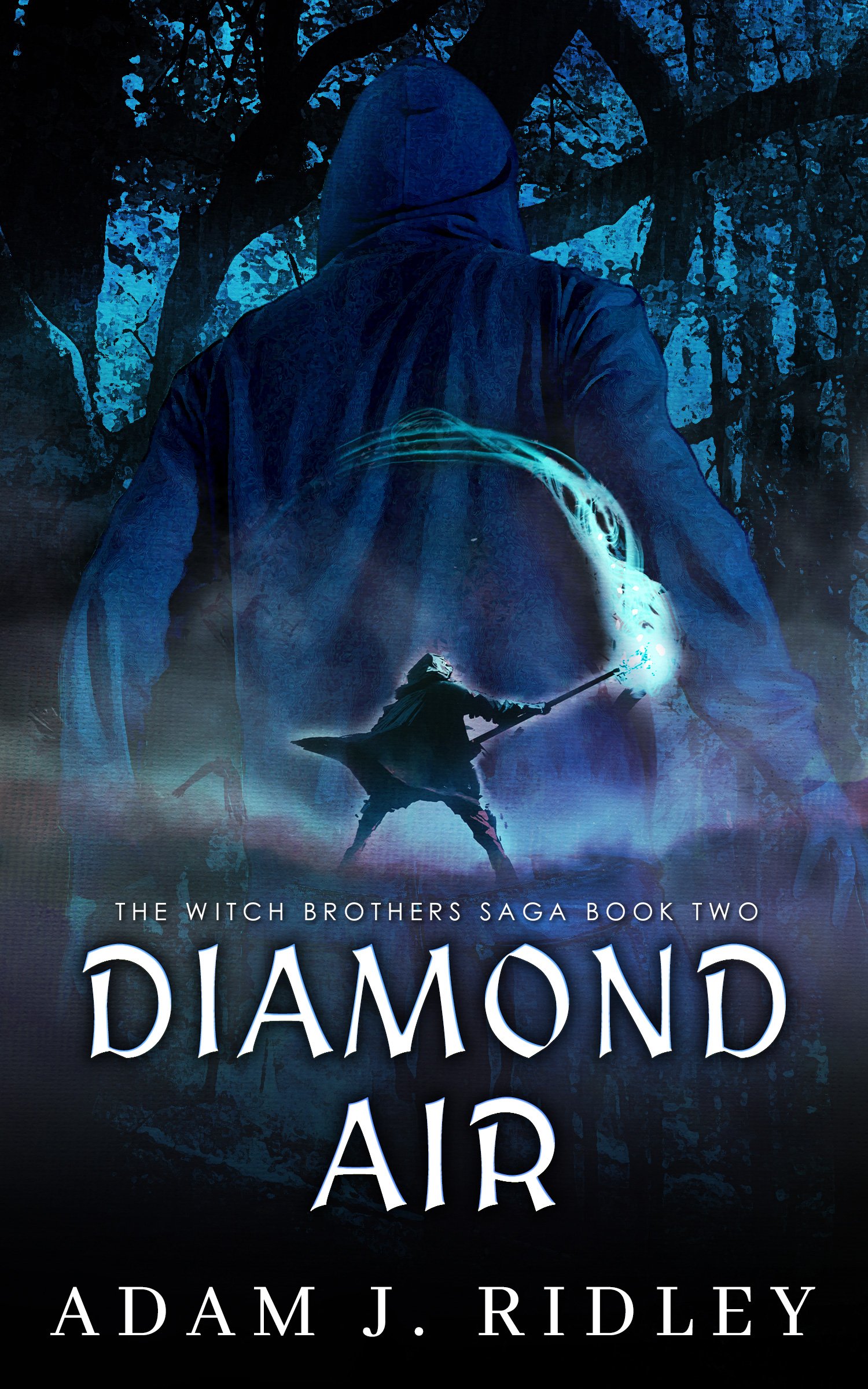 Is this man his first real chance at love… or will his father's curse stop it from happening? Will pursuing this newfound love put both their lives at risk?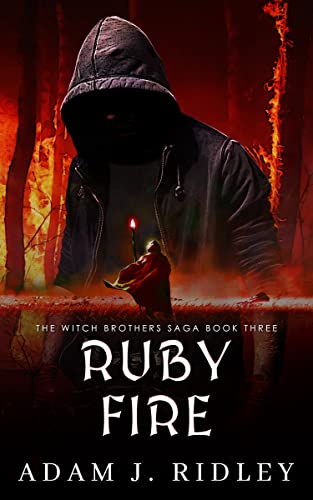 When forced to choose between ending his father's curse and his fear of commitment, will Kyle embrace his destiny or will he turn away and let the world burn around him?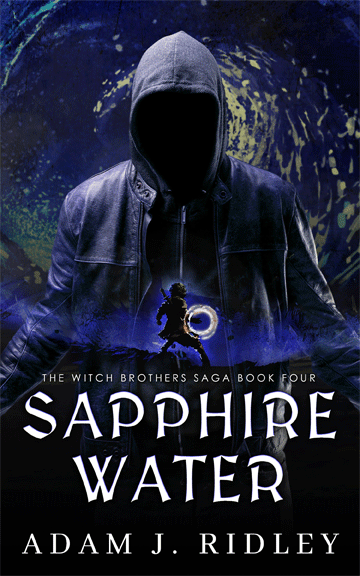 The cold-hearted curse can't be truly broken until the fourth brother is found…
Cursed to never find love, Crea is shocked when he finds the perfect man. Choosing to fight the curse could cost him everything, including his life.
Is this man his first real chance at love… or will his father's curse stop it from happening? Will pursuing this newfound love put both their lives at risk?
When forced to choose between ending his father's curse and his fear of commitment, will Kyle embrace his destiny or will he turn away and let the world burn around him?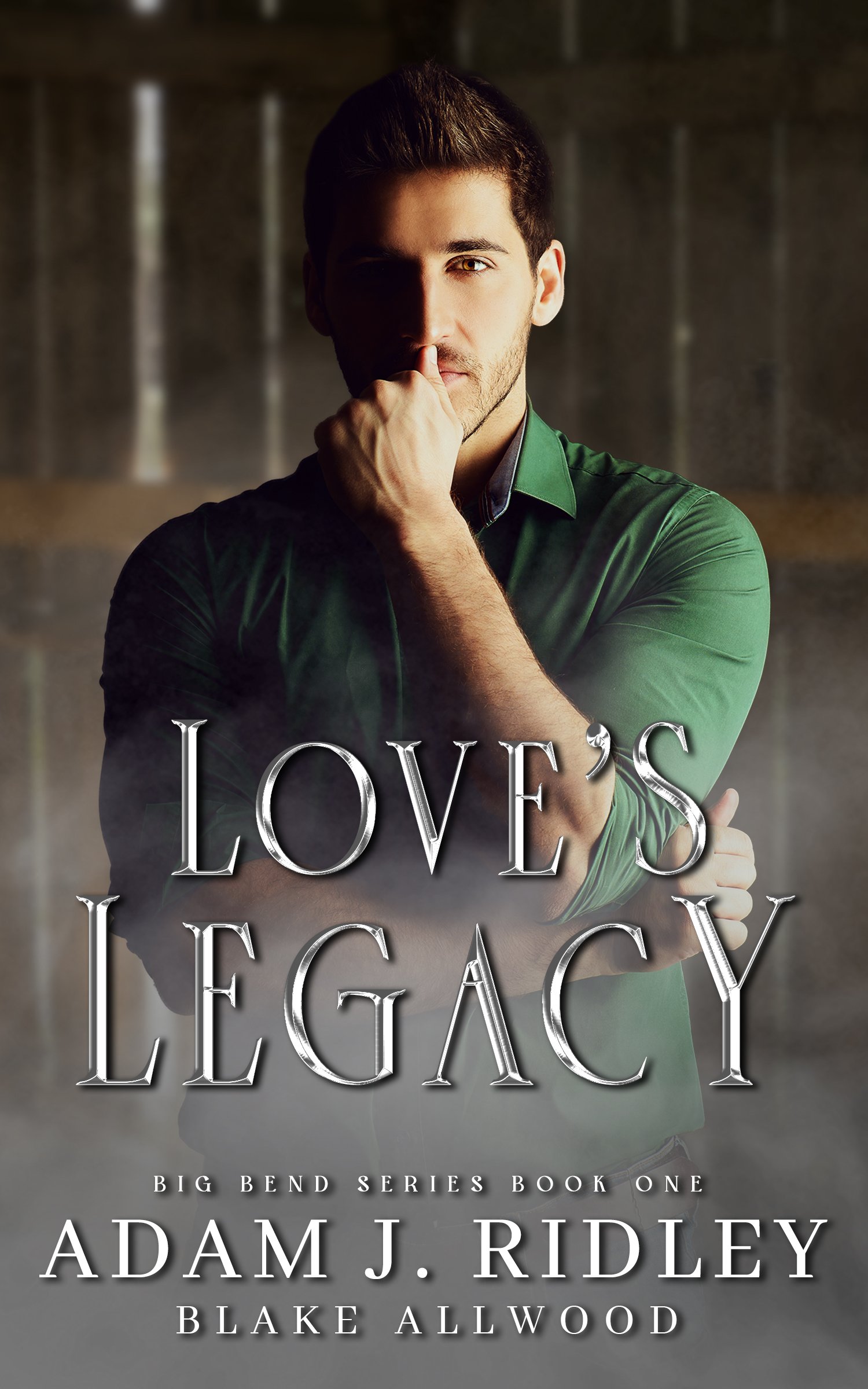 Flex inherits his family's ranch and begins being plagued by prophetic dreams. Will his love for motel owner Mitch be enough to keep him safe?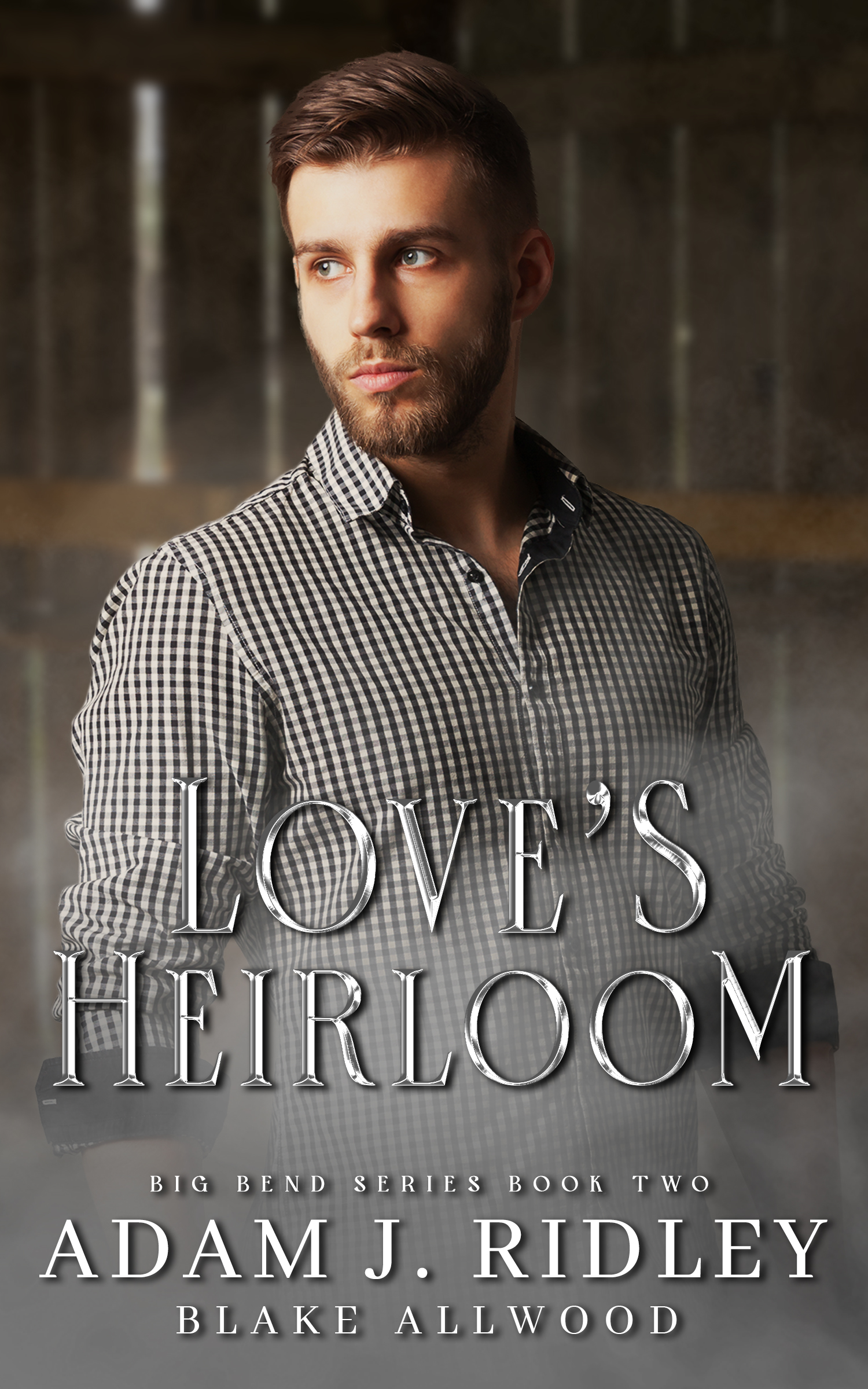 Eddie is confronted by a ghost that Alex resembles. Neither trusts the other. Can their unlikely relationship help them survive the imminent danger?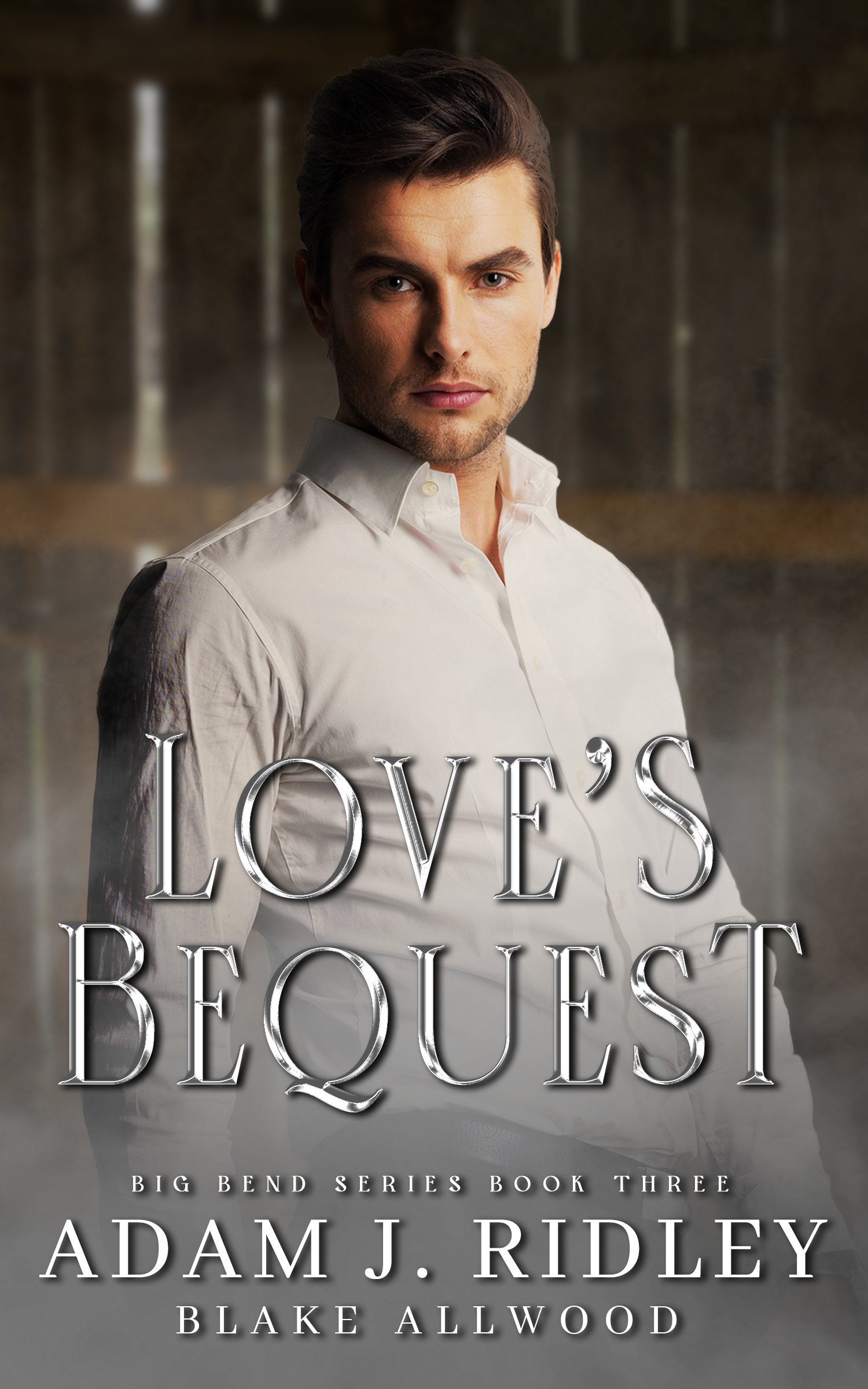 Steve sees ghosts, Eric feels disconnected from the world. Can these two find solace in each other's arms?
Blake Allwood's Book Catalogue
Melody of the Heart
Entrapped by his ex, life feels hopeless. Now, he has to teach a mechanic to play piano like a pro. As he fights to save his father's beloved Steinway, he never dreamed he might also save his heart.
Melody of the Snow
Family inheritance or his own passion… Can he have both?
Changing His Tune
(Road to Rocktoberfest)

Tired of being lonely, Hayden decides to take his life back, starting with changing his music and his identity. Will these transitions be worth the risk, or will they destroy everything he's worked for?

Moon's Place
Moon's Place is a sweet (no explicit sex scenes) short story.
Tenacious
For those who want a little more heat in their stories (Explicit Sex Scenes)
Aiden's art is his passion, but he's lost inspiration. When he meets the gruff but sexy rancher Devin, his life is changed forever.
Bobby didn't mean to be a best-selling author, but a nasty breakup inspired him. When he meets sexy publisher Liam, will his past block hope for love?
Suzie struggles to overcome her past when her perpetrator returns intent on silencing her. Can she overcome her hatred and save her new relationship?
Elian, a sexy restaurateur meets Martin, an equally sexy food critic. Will their past keep them from giving love a chance?
Trevor comes out as bisexual, meets the man of his dreams, and learns he's a new dad. Will he be able to survive his conservative parent's wrath?
Joshua inherits his uncle's orange grove. Clay isn't ready for a new boss. Will their challenges keep them from the love they desire?
Bennett goes from homeless to millionaire and meets reality TV star Les. Will their love be enough to save Bennett from his father's malicious plots?
After Daniel takes a nasty fall, a handsome ranger comes to the rescue. When his life is in peril once again, will their love be enough to save him?
Bentley's past holds him captive until he stumbles into love. Can he finally escape his past or will he lose his new found love?
Changes with the LGBTQ+ Bookstore
The bookstore has been a big hit with both authors as well as readers. We are literally adding new books weekly and our goal is to have over 500 LGBTQ+ Ownvoice author books by the end of June.
If you haven't noticed, we have changed the name. You can now find us at 
Select Newsletter Frequency Below:
The selection workflow is a work in progress, we are still working out bugs so if you get newsletters more or less frequently than you select, please reselect your option in the next newsletter until we get the process fully automated. Thanks, Blake
New Release newsletters will go to all subscribers, regardless of subscription frequency selected.
Blake Allwood Publishing
235 Rainbow Dr, PMB 13508, Livingston
TX 77399 United States
You received this email because you signed up on our website or made a purchase from us.
Unsubscribe