The next part of my weekly progressive story
Milo and Clack: An Elvin Love Story
is below.
If you missed any parts, CLICK HERE to visit the newsletter archives to read them.
Works in Progress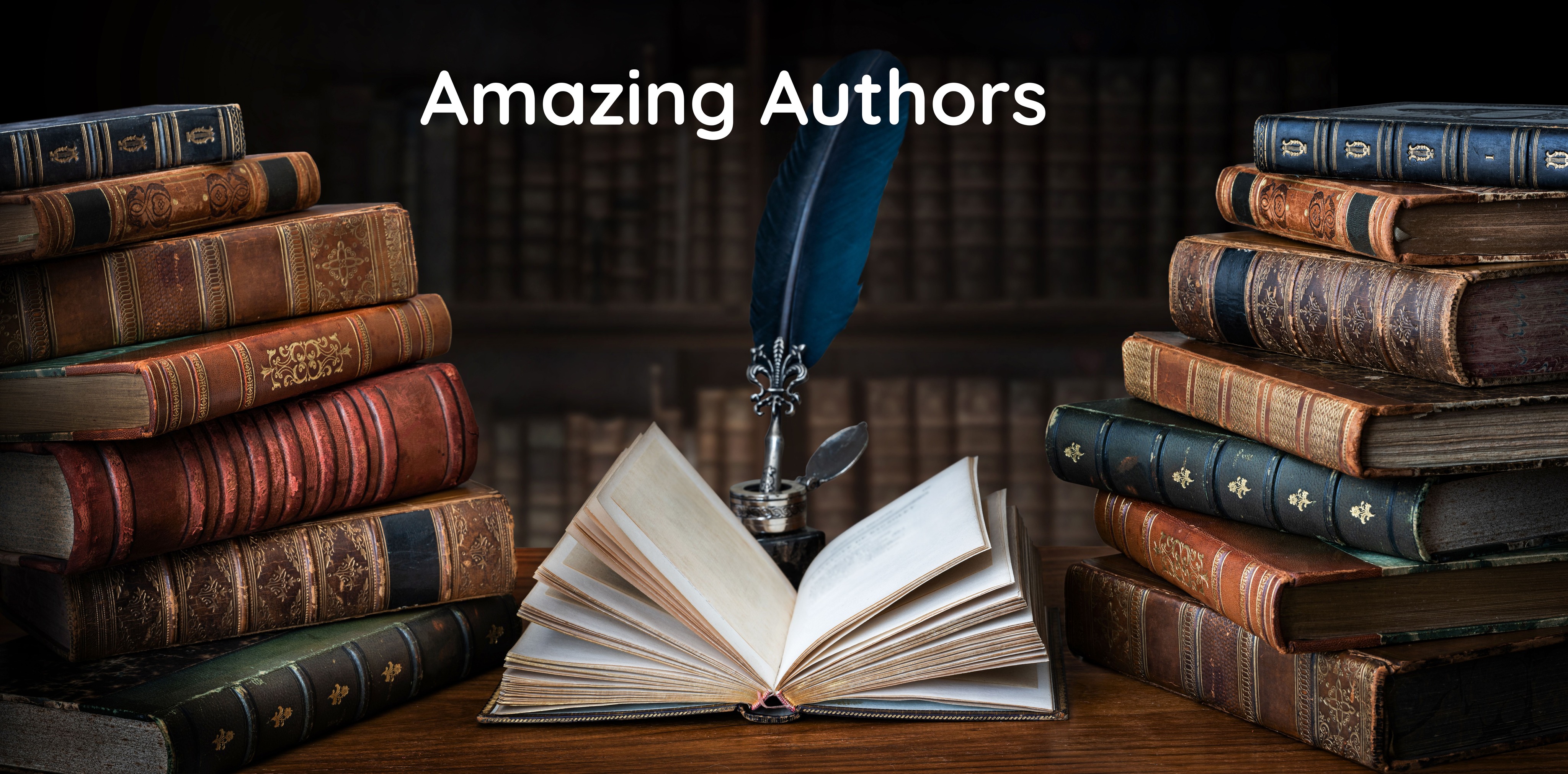 One of the things I like to do is share other authors with my readers. Why you may ask... well it's simple, I write fast, but I'll never be able to write fast enough to keep my readers happy.
So, I've found that it's fun to share which authors I find interesting and fun to read. 
Once a month, I'll try to get an email out with books I've read and recommend as well as authors who have sales, freebies and new releases coming out.
This should be fun!

Book(s) I've read this month and recommend: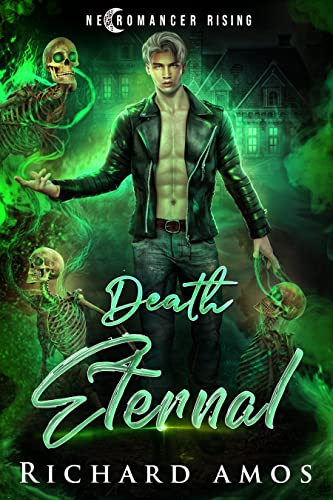 This has been a VERY busy month for me, so I just haven't read as much as I wanted to. I did manage to get to Death Eternal by Richard Amos and yes, I highly recommend it!
Blurb: 
Death is supposed to be the end. Not in my world.

The dead never move on, not since Death walked off the job and disappeared. As a necromancer, it's my job to police the spirits while they remain stuck and, well, problematic a lot of the time.

Death really needs to take his head out of his backside and get back to work, wherever he might be.

After a horrible incident in the tunnels of the London Underground, my life takes a sharp turn. It's all my fault and I'm sent off to a small town, a move to keep me out of sight and mind for the time being. Shamed, reputation dragged through the dirt.

I'm not getting that promotion anytime soon.

On my first day in the town, I get caught up in a strange murder case, and Death saves my life.
Yes, the Death. The delectable, mysterious Death.

Goodness, he is hotness personified. But what happened to make him walk away from his responsibilities? And why is he so deliciously tempting, my desire a raging inferno every time he looks at me with those incredible eyes?
I shouldn't be thinking of an immortal being like this, but with every passing hour I can't stop myself from falling deeper into infatuation.

I want him.

Resistance is... impossible.

Death Eternal is the first book in an M/M Paranormal Urban Fantasy Romance series packed with mystery, danger, a knitting necromancer, a delectable immortal being, plenty of sizzle, and rather disgusting liquid mushrooms.
Check Out These New Authors
Each Month, a group of authors I've joined have come together to promote each other's newsletters. Of course, that means you get lots of great free samples.
This month, I'm promoting Colette Davison and
Jax Stuart. These are new authors to me, so I'm looking forward to reading their books as well! :)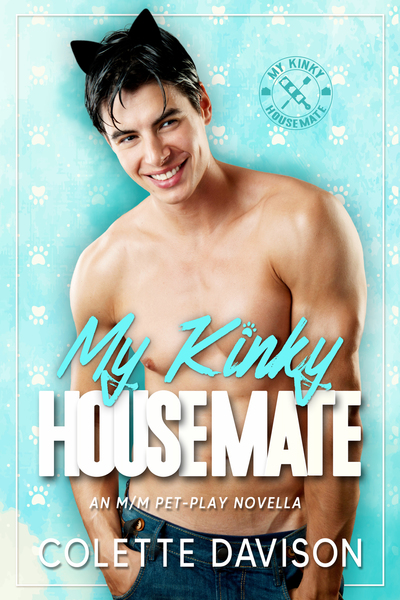 Get your Free Book Sample Here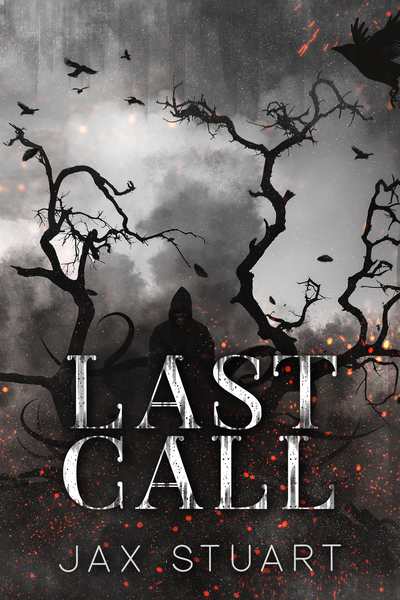 Get your Free Book Sample Here
Last Chance February Romance #Giveaway!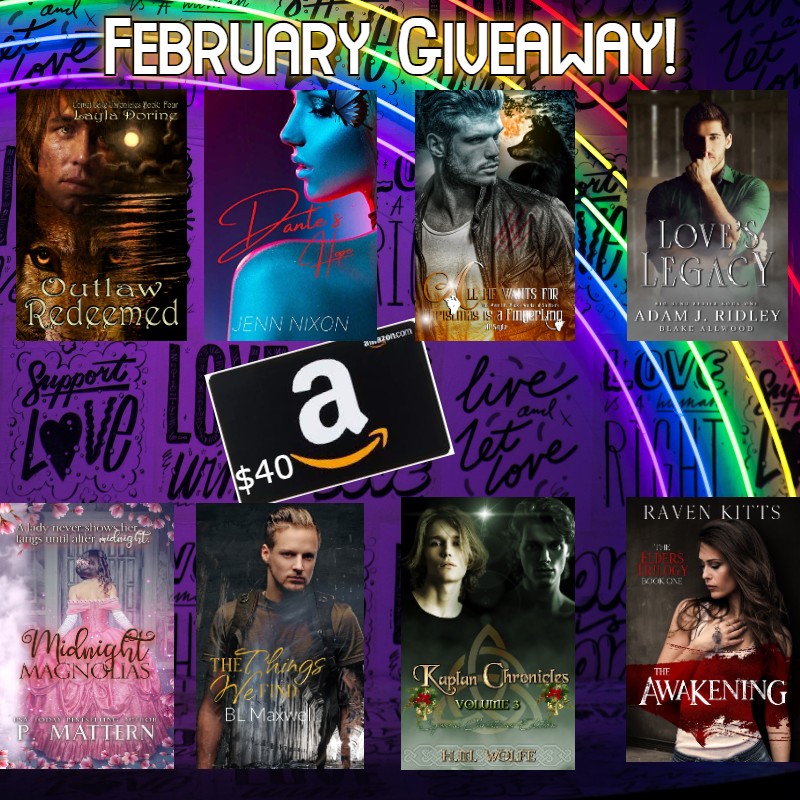 It's February. You know what that means? LOVE is in the air.
Do you like your Paranormal Romance Steamy? Spooky? Vampy? Straight? Gay? Or anything & everything in between?
These Eight Amazing Authors have the perfect giveaway for you.
P Mattern, Raven Kitts, H.M. Wolf, Adam J. Ridley, Layla Dorien, BL Maxwell, JP Sayle, and Jenn Nixon have joined forces for this awesome prize pack for the winner!
Enter now for a chance to win 8 Bestselling Ebooks AND a $40 Amazon Gift Card!
You can get more entry points by following us on social media, sharing the giveaway, and inviting your friends. Good luck everyone!
Milo and Clack: An Elvin Love Story
Part IV: Elvin Secrets
Milo
"Um," I started, staring at the two people who'd raised me. "I…huh?"
Mrs. Beecham smiled. "I'm sorry, son, we don't mean to scare you. If it wasn't for, well, for what happened today, we wouldn't have told you until you're ready to regain your powers."
"Regain my powers? What powers?" I asked, feeling alarmed and confused.
Mr. Beecham stood, put his right hand up in a lotus bud position, and used his other to circle it. Within seconds the right hand began to glow.
"Octubium Octivious, Seletialiamious Dectorum," he said, and the blue light transformed, turning his hand into an actual lotus bud that bloomed.
As it bloomed, Mr. Beecham transformed into a vast plant, roots and all. My mouth fell open as I stared at where my foster father had just stood. I looked nervously toward the stairs and was about to run when Mrs. Beecham said, "Okay, dear, that's enough. You're beginning to scare him."
A bright blue light burst in front of me, and Mr. Beecham once again stood there. "I'm sorry to surprise you like that, Milo, but that is my true form. Matilda's form is the same. We are of the Arichimopolia tribe of elves. Your mother entrusted you into our care to guard you."
"My mother?" I asked. "You knew my mother?" I know. I'm amazed that's where my focus went also.
They both nodded. "We did, and she was an amazing woman, as was your father."
"Where are they? Why did they abandon me?" I asked, now beginning to feel anger in addition to shock and confusion.
The Beechams shook their heads. "They are both dead, sweetheart," Mrs. Beecham said. "I'm sorry, you…you weren't supposed to find out until, well, until you could defend yourself."
"Defend myself?" I don't understand. "I don't understand any of this."
I stood to go, but both Beechams waved their hands, and I froze. "You can't. I'm sorry, Milo, you can't. You are in so much danger, and our people, the Arichimopolia tribe, are the least powerful of the elves. We must contact the King's Guard. They are your only hope of survival."
I wanted to run, needed to run away, but I was stuck. I could tell neither of my foster parents wanted this. They refused to look me in the eye as they joined hands and began to chant. The room started to spin, and I lost consciousness.
The most beautiful little girl came into focus. Her skin was intensely dark, and her eyes piercing. I looked around me, and it appeared we were both swirling around in space for several moments before landing on some strange, moon like expanse. The girl's eyes were closed, but this was already so freaking strange. If I woke her up, what would she do? Turn me into a rosebush?
"Um, hey," I said and then jumped back as the girl opened her eyes and stared at me in shock. "Do you know where I'm at?" I asked.
The girl sat up and looked around. "I'm not sure. I was listening to a story then…then I was here."
I nodded. "Same. I…well, never mind what I saw. How did we get here? How do we get out?" I asked.
She shook her head. "I don't know." Then she stared at me for a long time before she gasped in shock, startling me.
"Y-you're King Repratian," she said, causing me to laugh despite all the bizarreness.
"No, I'm Milo, not a king. Barely even a reasonable human being."
She looked at me like I was lying to her. "I know you. I can feel it is you. The Limbert stone doesn't lie, and it has spoken in my mind." She quickly bowed, lying face-first on the ground.
I looked around me. "Well, this is awkward," I said under my breath. "Um, kid, can you stop that, please? I-I need to figure out what's going on, not have you doing whatever it is you're doing." I could feel my face scrunch up at the weird display.
She leaned up, looked at me, and then propped herself on her elbows. "You don't know, do you?" she asked.
"I know you're freaking me out."
She giggled, then sat up and crossed her legs. "You don't know you're the King?"
I shook my head. "Okay, this is too much," I said and began walking in the opposite direction. I had no idea what was going on. Maybe the kidnappers had drugged me or something. I didn't feel a needle stick me or anything, but stuff had happened so fast, anything could've happened, and I wouldn't have known.
"Wait," the girl said, but I didn't turn around. This was clearly some weird psychedelic dream, which explained why my foster dad turned into a lotus plant. I almost chuckled thinking about it. Mr. Beecham was well over six feet tall and dark-skinned, although not as dark as the obvious hallucination girl I'd just encountered. Leave it to my brain to turn him into a flower instead of some big lion or something.
I heard the girl stomp her foot behind me, and immediately the entire landscape began to vibrate. I fell to the ground and turned to look at her. Her arms were crossed, and she had a distinct look of frustration on her face. "I told you to wait," she said.
"Okay, okay," I replied. "I'm waiting. What…can you stop the earthquake?"
She nodded, and the earth stopped shaking. "How did you do that?" I asked.
"I'm the youngest member of the King's Guard. Your guard," she said, and then I saw worry cross her face. "I-I probably shouldn't have yelled at you. Are you mad?" she asked.
"Um, no," I said. "Terrified, yes. Mad, no."
"Good, now, tell me what you need me to do for you."
The girl was bold, and if she'd been real and not some weird hallucination, I think I'd have liked her just for her spunk. I shook my head. "I-I just want to go home and sleep off whatever those kidnappers gave me. I don't like this weird trip. I just…I want to go home."
The girl nodded, and sadness filled her expression. The little girl's face was very expressive, another thing I'd have liked about her if she'd been real. "I understand," she said, "but when our destiny calls, we don't always get what we want. I can send you back to wherever it is you came from... but, your majesty, you should be careful. They said you are in danger. Maybe now that we've found you, we can help keep you safe."
"Found me?" I asked, but before the words were out of my mouth, the little girl's hand touched the center of my forehead, and just like that, I was once again sitting in the middle of my foster parent's living room. But this time, I was alone.
Next Week: Follow the story as the Elvin Guard discovers King Milo needs rescue.
Blake Allwood's
New Releases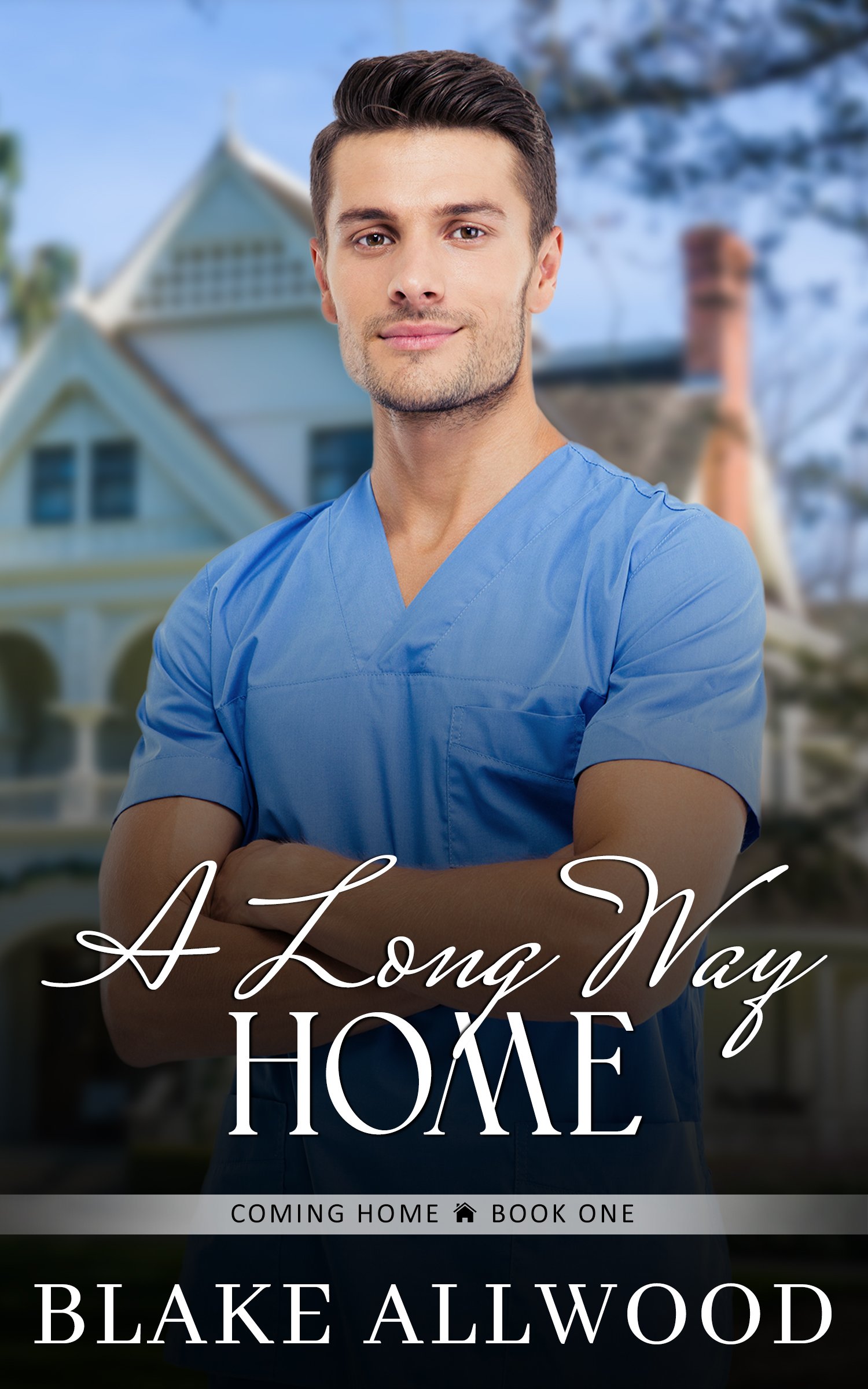 Released February 11th
A Long Way Home
With the odds stacked against them, will they be able to overcome, or will their pasts push them apart, forever?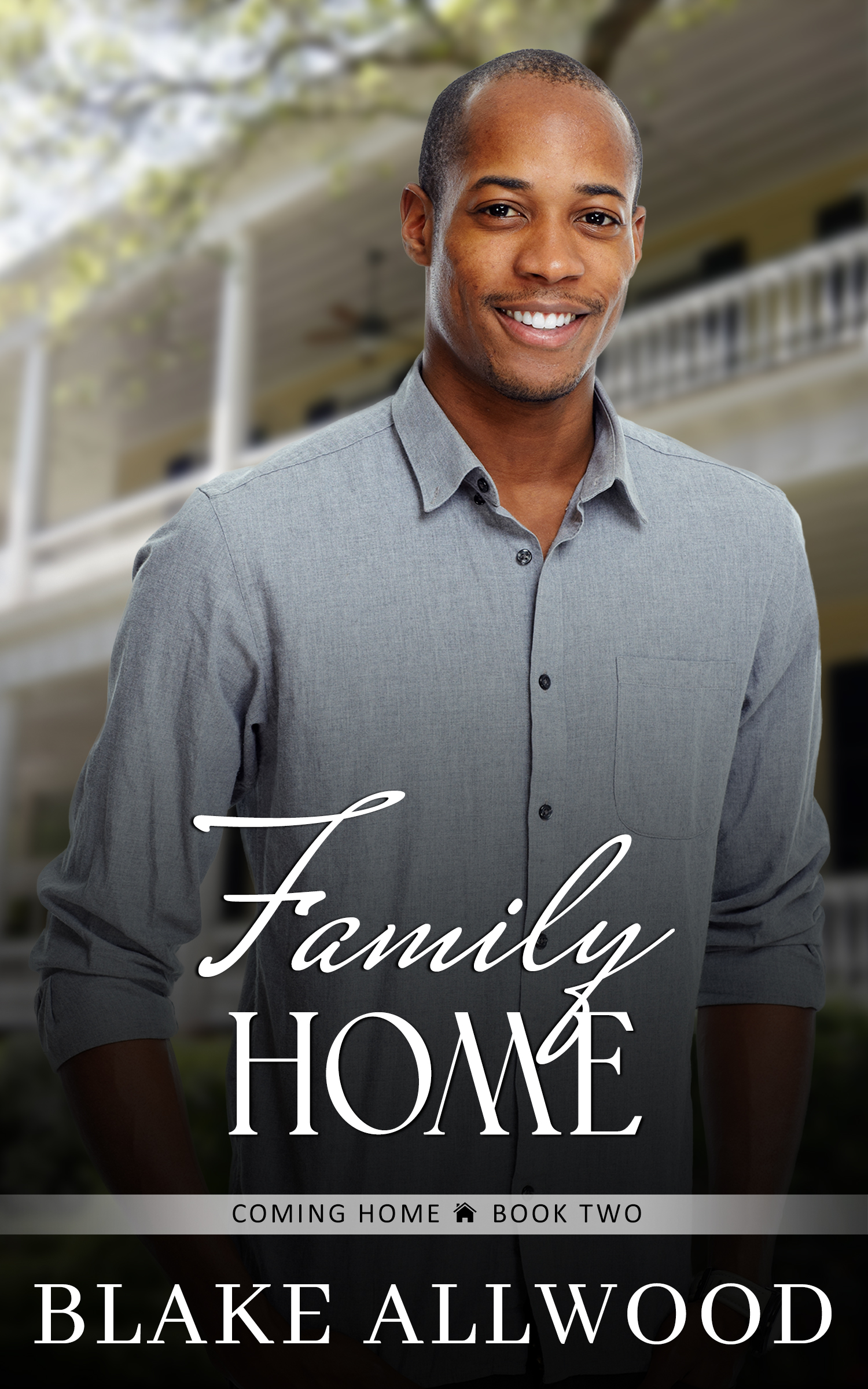 Available March 24th
Family Home
Facing the past is never fun, especially when it involves seeing the man you still love. When their lives are once again intertwined, is a second chance possible?

Adam J. Ridley New Release
Sapphire Water
Book 4 - A Selkie Novel
Available March 17th
The cold-hearted curse can't be truly broken until the fourth brother is found…
Realm of Midnight Anthology
( A multi-author collection)

Available October 17th

At the stroke of midnight, creatures of the realm come out to prowl.
Beyond the witching hour, darkness and light collide in this limited edition paranormal and fantasy romance collection. These sweet to spicy stories will sweep you off your feet and sate your fantasy cravings. Gods, shifters, fated mates, enemies-to-lovers, alpha heroes, angels, demons, and so much more.
Gargoyles watch silently over the realm where alpha shifters hunt, mighty dragons soar, dark fae wreak havoc, and powerful witches own the night. Enjoy over 30 full-length novels, filled with paranormal creatures and fantasy romance. Heart-stopping heroes and alluring anti-heroes rule the land of midnight.
You won't find these exclusive novels anywhere else, so don't miss your chance. These USA Today and international bestselling authors as well as up and coming authors bring you more than 10,000 pages at less than a nickel per book. This collection is a steal, but it will only be available for a limited time. Don't miss your chance to enter the Realm of Midnight.


Adam J Ridley's Book Catalogue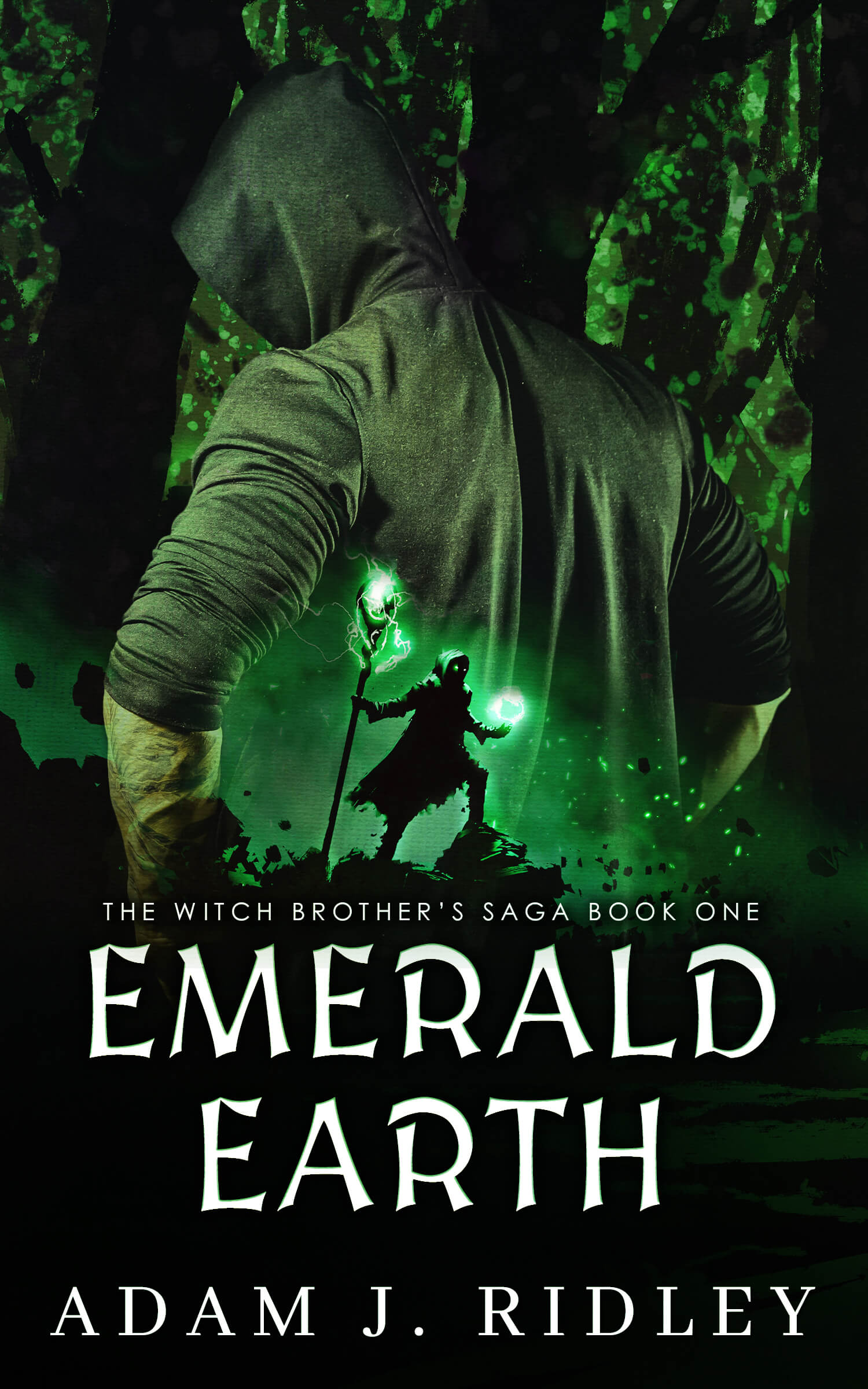 Cursed to never find love, Crea is shocked when he finds the perfect man. Choosing to fight the curse could cost him everything, including his life.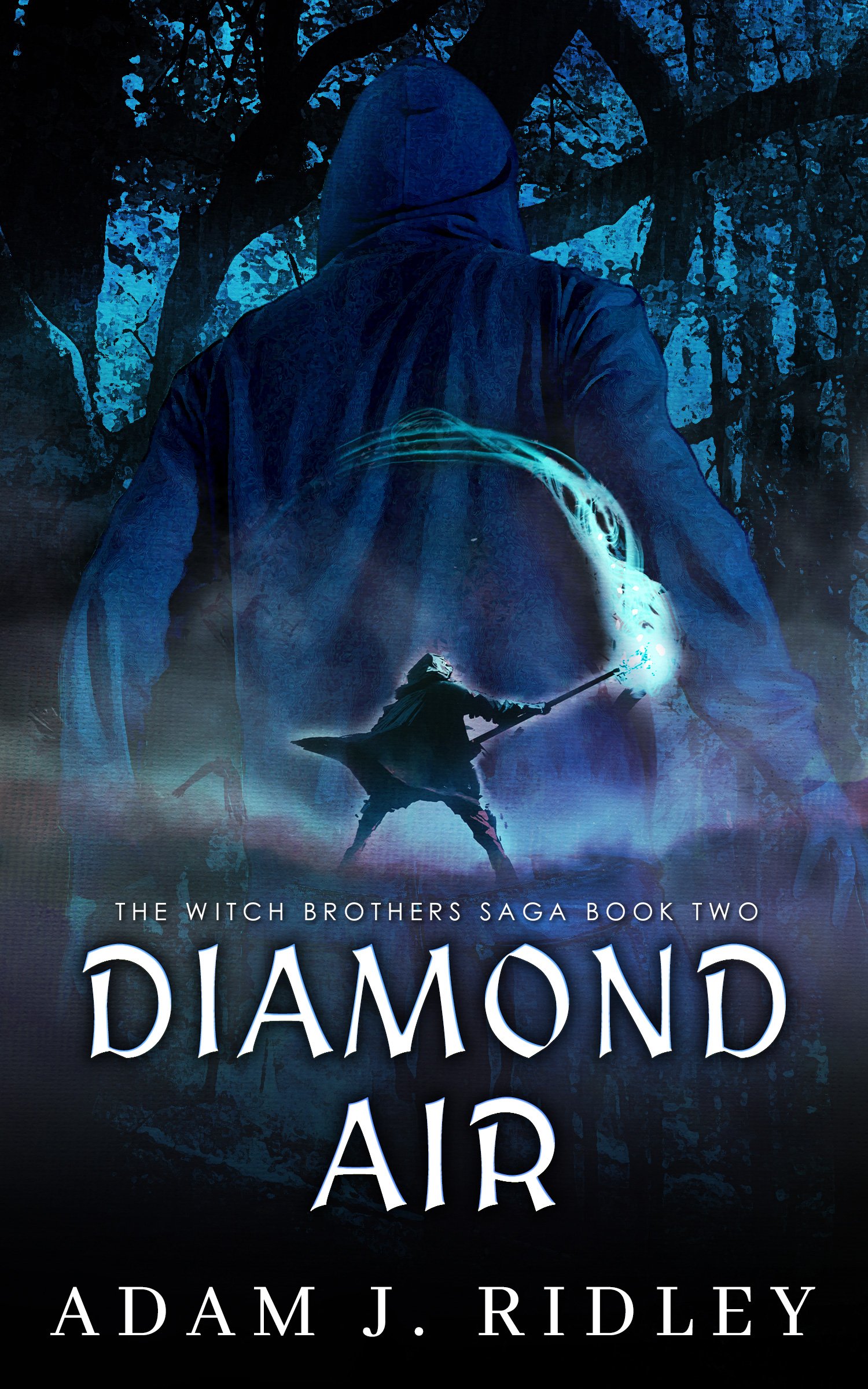 Is this man his first real chance at love… or will his father's curse stop it from happening? Will pursuing this newfound love put both their lives at risk?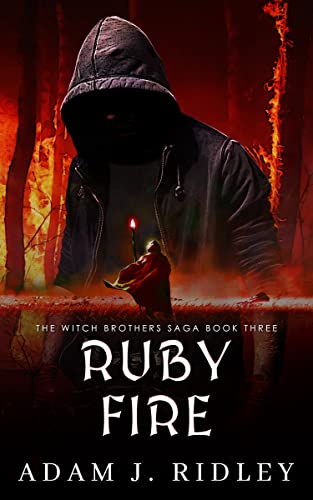 When forced to choose between ending his father's curse and his fear of commitment, will Kyle embrace his destiny or will he turn away and let the world burn around him?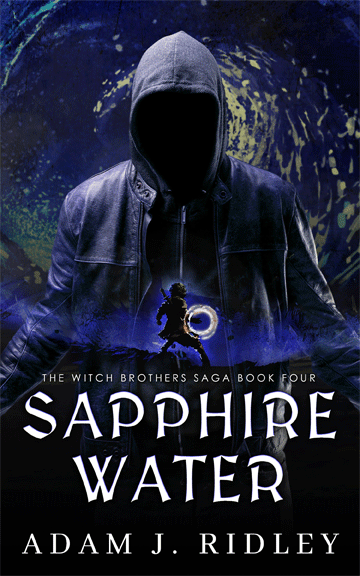 The cold-hearted curse can't be truly broken until the fourth brother is found…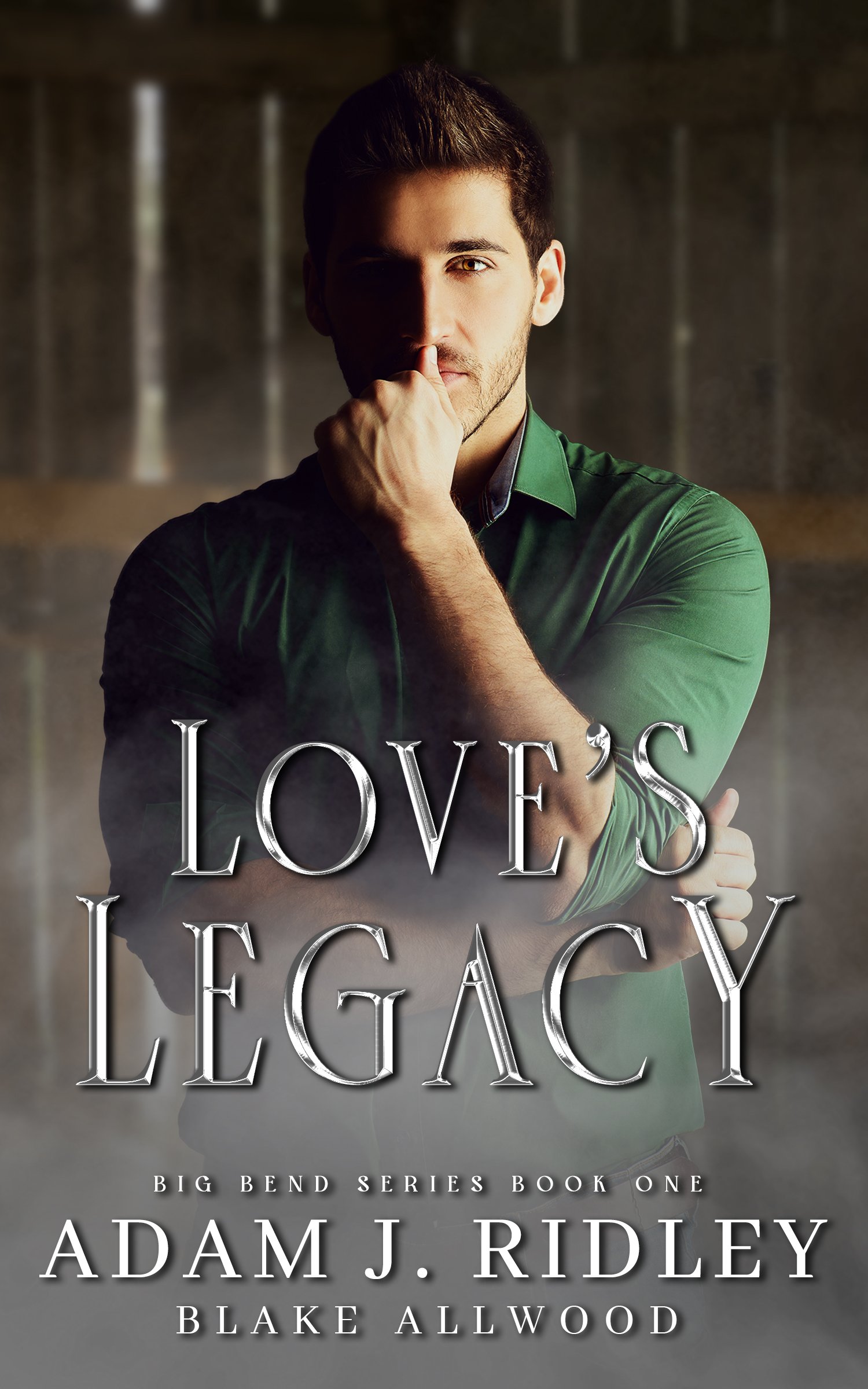 Flex inherits his family's ranch and begins being plagued by prophetic dreams. Will his love for motel owner Mitch be enough to keep him safe?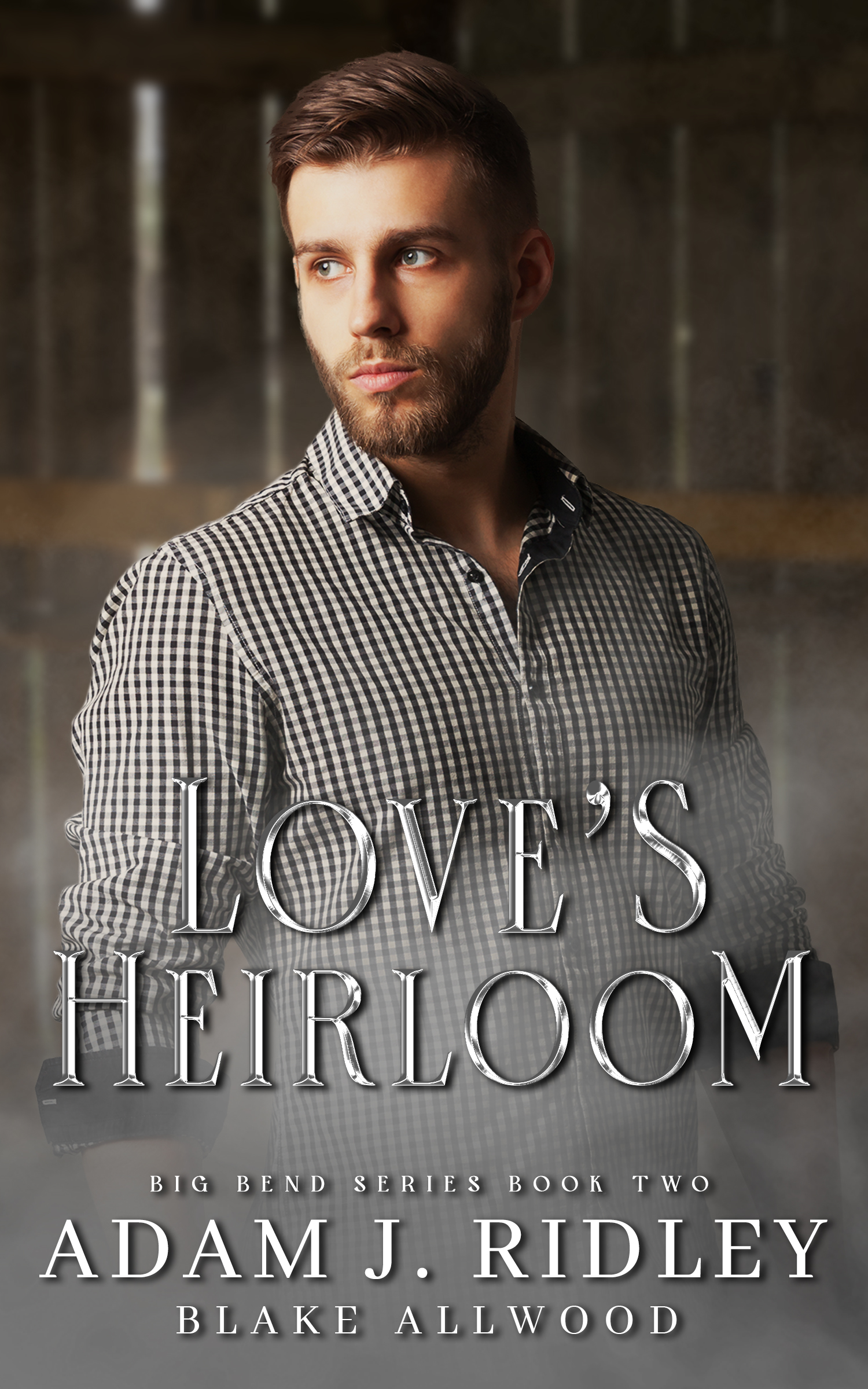 Eddie is confronted by a ghost that Alex resembles. Neither trusts the other. Can their unlikely relationship help them survive the imminent danger?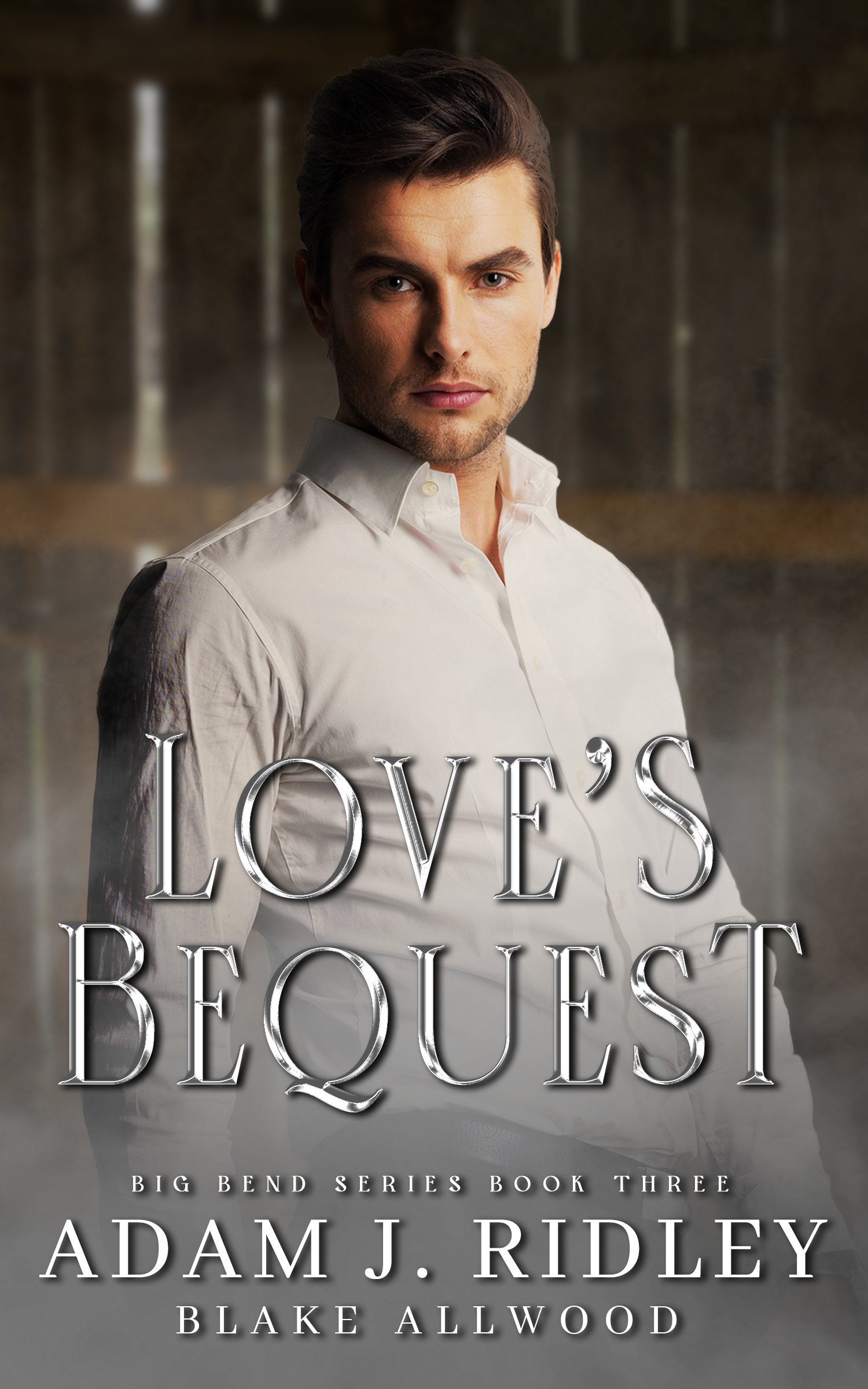 Steve sees ghosts, Eric feels disconnected from the world. Can these two find solace in each other's arms?
Blake Allwood's Book Catalogue
Melody of the Heart
Entrapped by his ex, life feels hopeless. Now, he has to teach a mechanic to play piano like a pro. As he fights to save his father's beloved Steinway, he never dreamed he might also save his heart.
Melody of the Snow
Family inheritance or his own passion… Can he have both?
Changing His Tune
(Road to Rocktoberfest)

Tired of being lonely, Hayden decides to take his life back, starting with changing his music and his identity. Will these transitions be worth the risk, or will they destroy everything he's worked for?

Moon's Place
Moon's Place is a sweet (no explicit sex scenes) short story.
Tenacious
For those who want a little more heat in their stories (Explicit Sex Scenes)
Aiden's art is his passion, but he's lost inspiration. When he meets the gruff but sexy rancher Devin, his life is changed forever.
Bobby didn't mean to be a best-selling author, but a nasty breakup inspired him. When he meets sexy publisher Liam, will his past block hope for love?
Suzie struggles to overcome her past when her perpetrator returns intent on silencing her. Can she overcome her hatred and save her new relationship?
Elian, a sexy restaurateur meets Martin, an equally sexy food critic. Will their past keep them from giving love a chance?
Trevor comes out as bisexual, meets the man of his dreams, and learns he's a new dad. Will he be able to survive his conservative parent's wrath?
Joshua inherits his uncle's orange grove. Clay isn't ready for a new boss. Will their challenges keep them from the love they desire?
Bennett goes from homeless to millionaire and meets reality TV star Les. Will their love be enough to save Bennett from his father's malicious plots?
After Daniel takes a nasty fall, a handsome ranger comes to the rescue. When his life is in peril once again, will their love be enough to save him?
Bentley's past holds him captive until he stumbles into love. Can he finally escape his past or will he lose his new found love?
BibllioPride an LGBTQ+ Ownvoice Bookstore
Looking for LGBTQ+ OwnVoice authors, visit Bibliopride to find your next read!
Select Newsletter Frequency Below:
The selection workflow appears to be working correctly, if you believe you are getting emails more or less frequently than you requested, please email me at blake@blakeallwood.com so my husband Shaun can investigate it.  Thanks, Blake
New Release newsletters will go to all subscribers, regardless of subscription frequency selected.
Blake Allwood Publishing
235 Rainbow Dr, PMB 13508, Livingston
TX 77399 United States
You received this email because you signed up on our website or made a purchase from us.
Unsubscribe