The next part of my weekly progressive story
Milo and Clack: An Elvin Love Story
is below.
If you missed any parts, CLICK HERE to visit the newsletter archives to read them.
What's Happening With Me?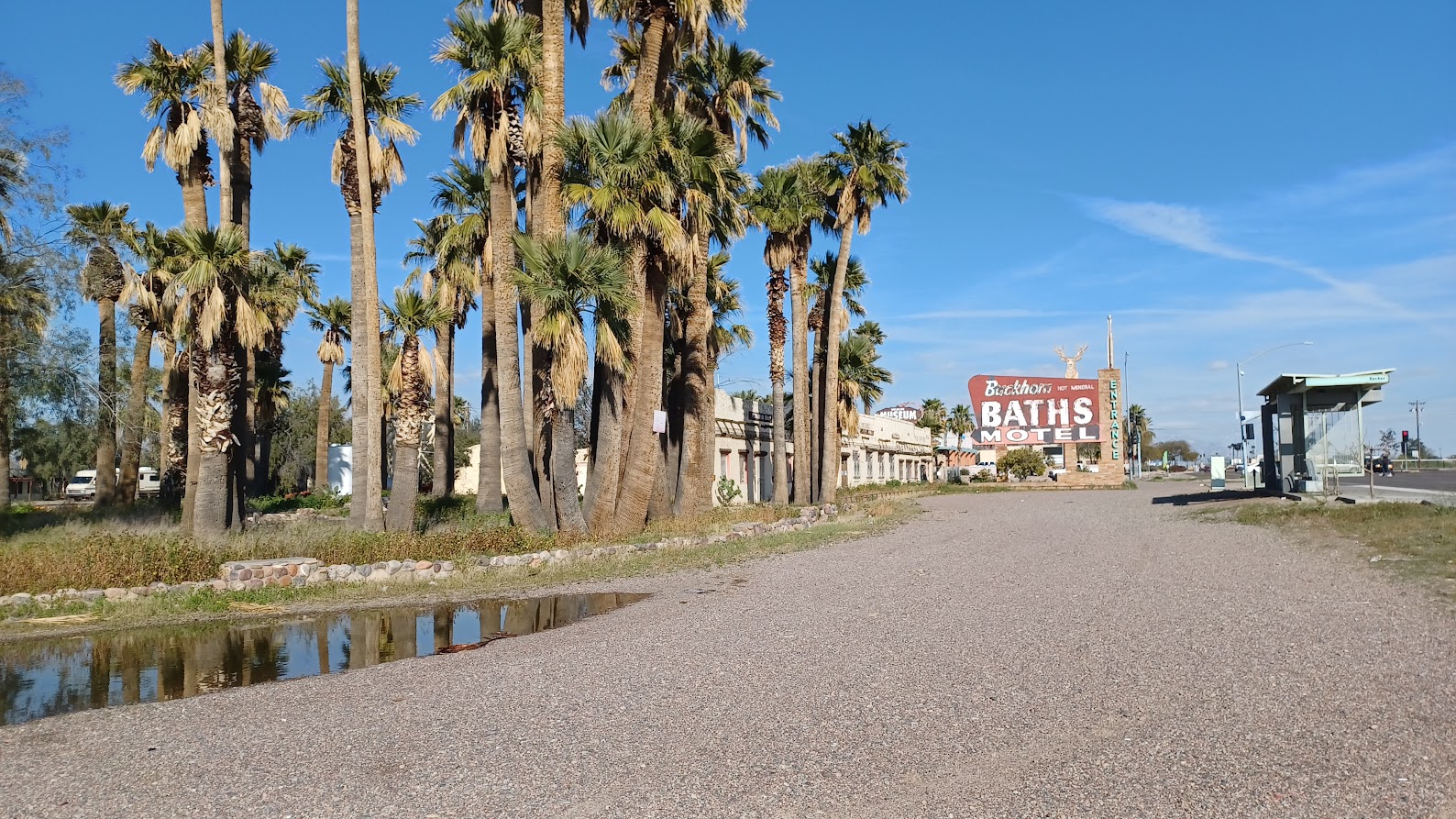 Today I drove down Main Street in Mesa, AZ to see if the Buckhorn Baths Motel was still standing and was pleasantly surprised to see that it was.
For those who don't know, I wrote Taking a Chance for Love based upon my love affair for Mesa (a suburb of Phoenix.) This old, abandoned and rather scary yet historically significant motel caught my attention years ago and has never let go.
If you've read Taking a Chance, you'll probably identify this as the motivation for the hotel renovation mentioned in that book.
My drive-by felt like seeing an old friend. I certainly wish someone like the boys in Taking a Chance would take a chance on this old beauty and fix it back up.
What's Happening With Me?
So, as usual, I've got way too many irons in the fire. I just sent book 5 of the Coming Home Series, Bound for Home to my second editor yesterday. (All of my books typically go through at least three edits plus beta readers and ARC readers that also provide input for corrections.)
I have a short story that'll be part of an anthology under Adam J. Ridley that's due in April, so I've been burning the midnight oil to get that one done. More on that one later...
It official, I'll be in Kansas City for ConQuestKC in June for the release of my first Superhero Sci-Fi novel. That one's title is Emergence. I hope to have it up for presale in the next week or so.
It's still unclear where we will be this summer, right now, San Francisco area, Northwestern California, and even possibly Massachusetts is all in the running. Stay tuned to find out where we end up next. 
Survey
I need your help...
As I begin the process of working on publicity, I need to learn where I should put my efforts. For the next few weeks I will be asking for some information to help me out. 
At the end of March, two respondents will win their choice of a free e-book from either Blake or Adam.  Answer the questions each week for more chances to win.  Thanks for your help!
What magazines/periodicals do you read?
You may select more than one

Thank you for your sharing.
You will be entered in the drawing for a free e-book at the end of the month. Be sure to answer each week for more entries!!

Blake and Adam's New Releases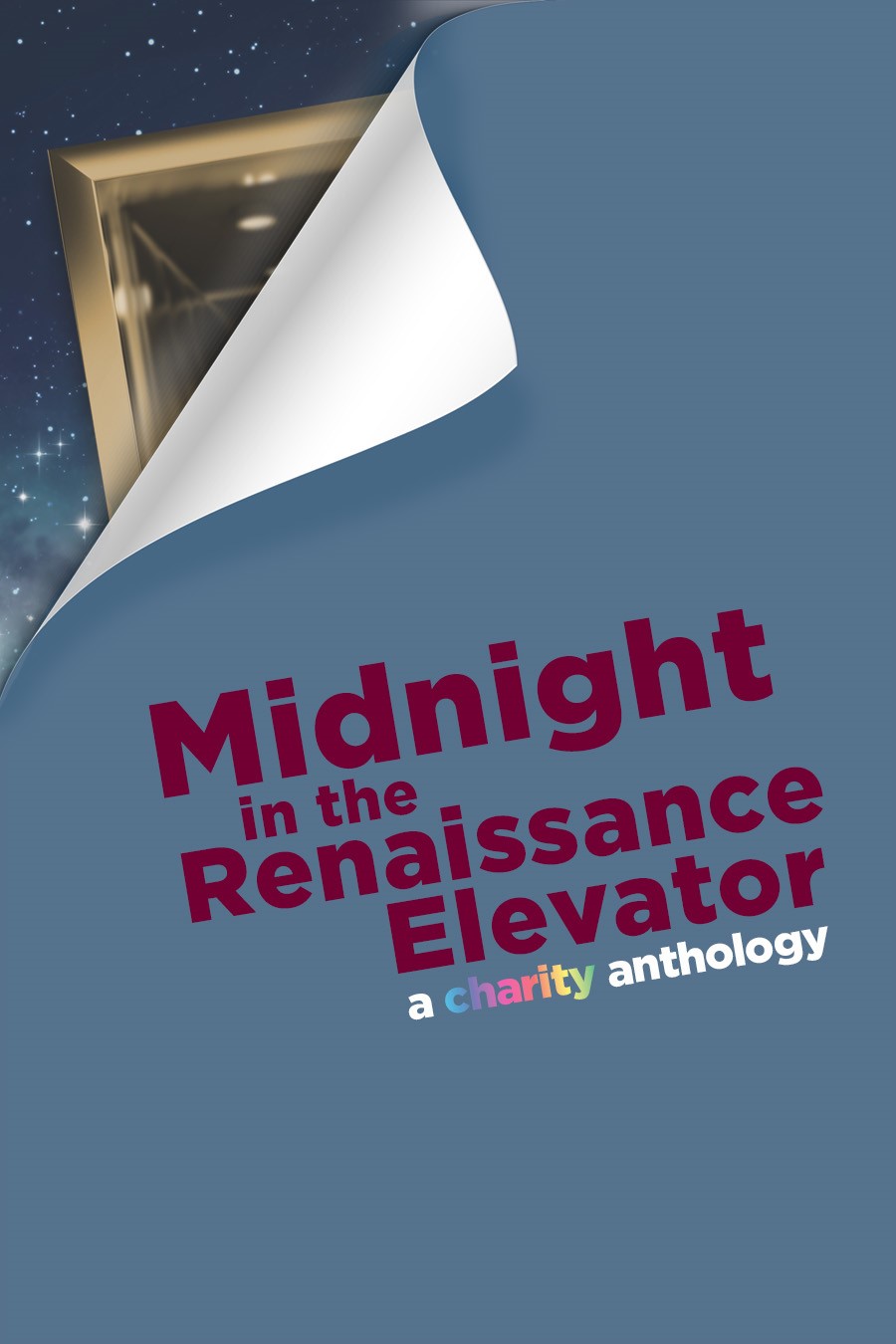 Midnight in the Renaissance Elevator; A Charity Anthology
Do you like mechanical devices with personality? Sure, who doesn't?
How about when they hold your life in the palm of their hands?
Hmm…less sure now, yes?
Don't worry, you're gonna love this.
At an LGBTQ literary retreat in October of 2022, a group of authors met a particularly cantankerous elevator.
Doors slamming open or closed for no apparent reason? Check. Scary noises, also for no apparent reason? Also, check.
Were we concerned for our lives? Okay, listen…This cranky elevator figured heavily into conversations for the next few days, many of which included expletives in a dozen languages, but eventually, it became a (somewhat) beloved mascot.
Some people actually chose it over the other elevators! The resulting mayhem is 25+ different author takes on the underlying story behind the elevator's peculiar behavior.
Possession? Poltergeists? Personified mechanical objects? Vampires?
All these unique stories come together in one volume: 
Midnight in the Renaissance Elevator
Join us as we attempt to explain the unexplainable, rationalize the unrationalizable, and give imagination free rein.
Release date and additional information will be announced soon!!
Proceeds for the sale of this book benefit The Trevor Project, which provides crisis support services to LGBTQ young people. More information about this worthy cause can be found at https://www.thetrevorproject.org/
Blake Allwood New Releases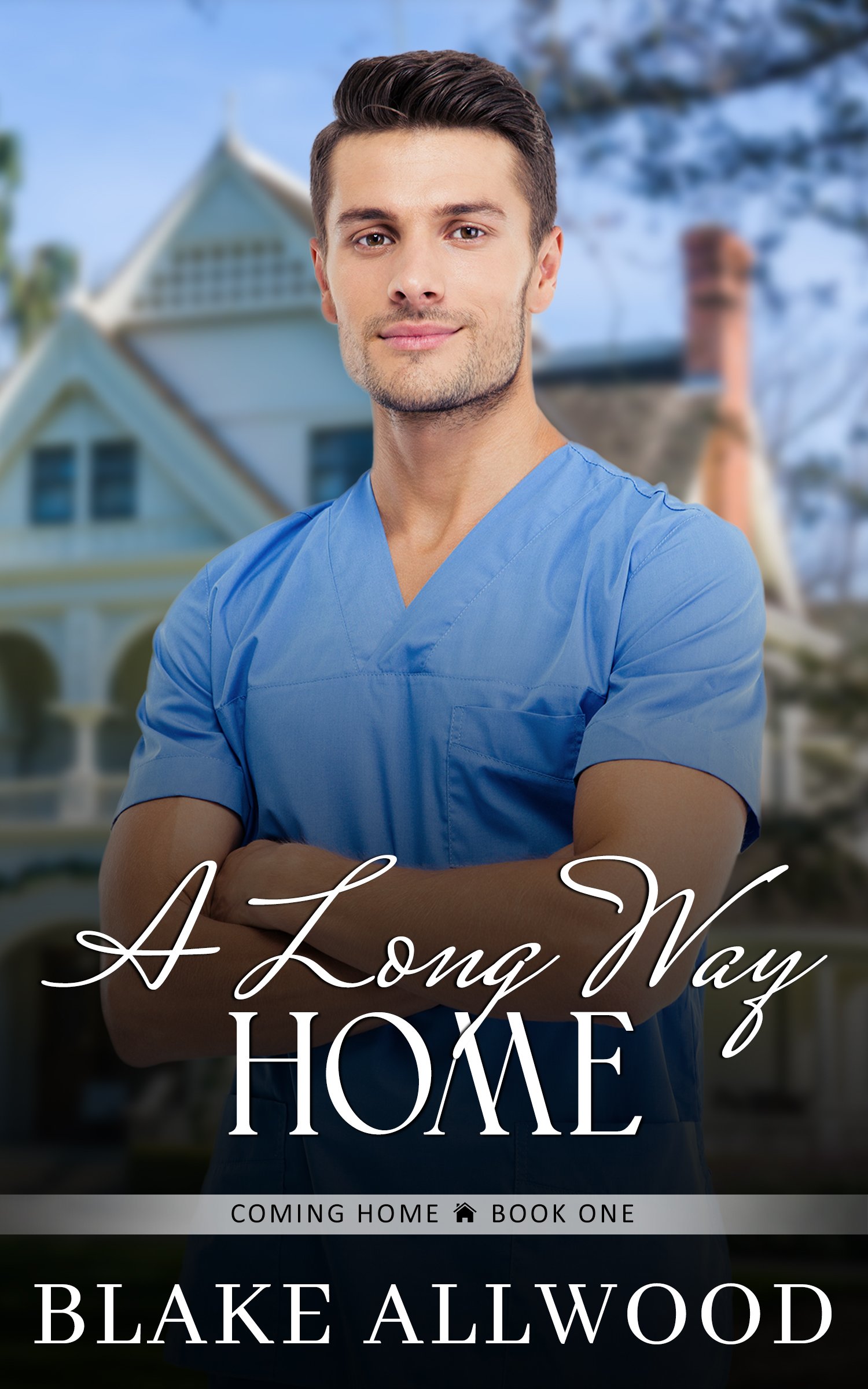 Released February 11th
A Long Way Home
With the odds stacked against them, will they be able to overcome, or will their pasts push them apart, forever?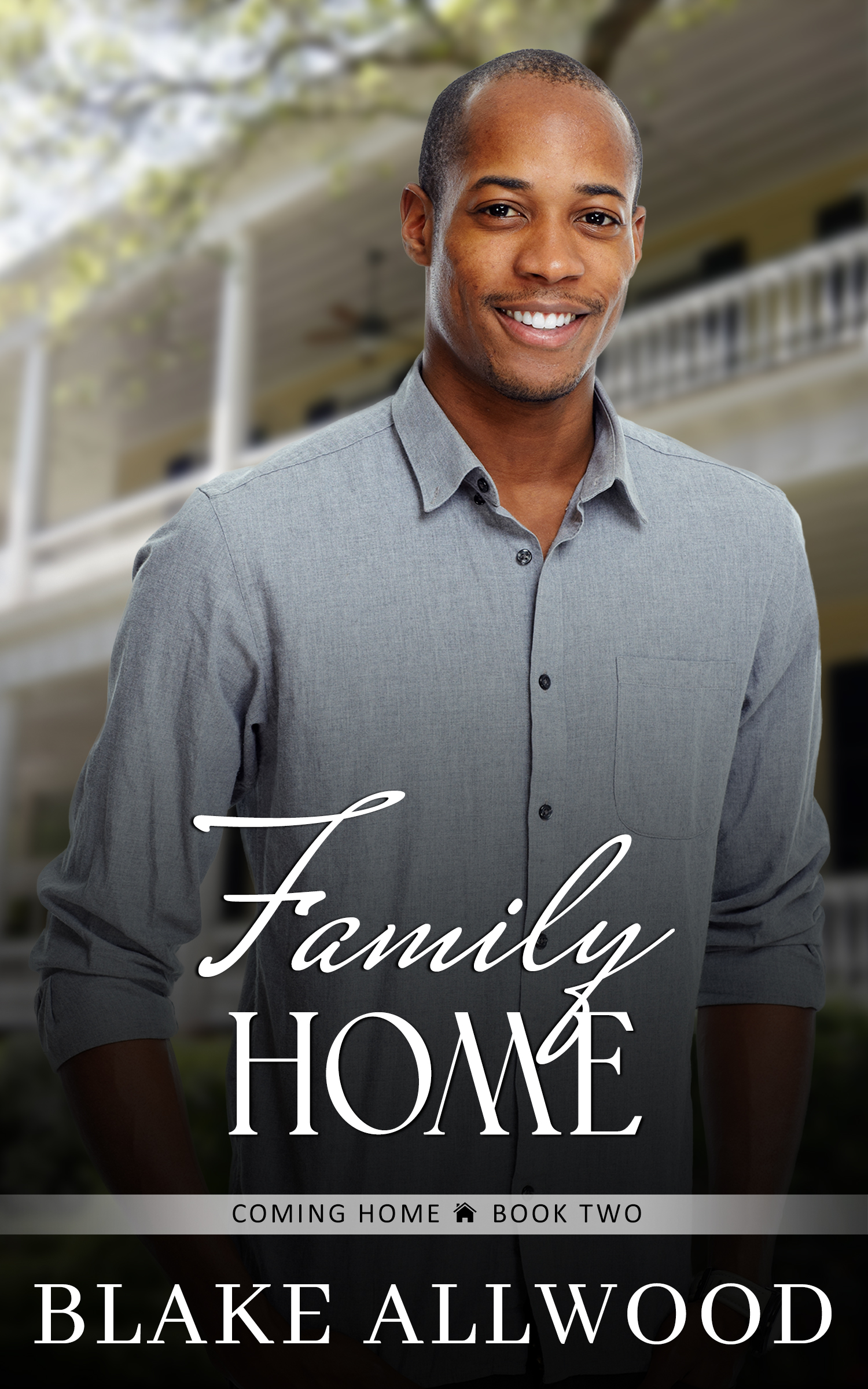 Available March 24th
Family Home
Facing the past is never fun, especially when it involves seeing the man you still love. When their lives are once again intertwined, is a second chance possible?

Adam J. Ridley New Release
Sapphire Water
Book 4 - A Selkie Novel
Available March 17th
The cold-hearted curse can't be truly broken until the fourth brother is found…
Realm of Midnight Anthology
( A multi-author collection)

Available October 17th

At the stroke of midnight, creatures of the realm come out to prowl.
Beyond the witching hour, darkness and light collide in this limited edition paranormal and fantasy romance collection. These sweet to spicy stories will sweep you off your feet and sate your fantasy cravings. Gods, shifters, fated mates, enemies-to-lovers, alpha heroes, angels, demons, and so much more.
Gargoyles watch silently over the realm where alpha shifters hunt, mighty dragons soar, dark fae wreak havoc, and powerful witches own the night. Enjoy over 30 full-length novels, filled with paranormal creatures and fantasy romance. Heart-stopping heroes and alluring anti-heroes rule the land of midnight.
You won't find these exclusive novels anywhere else, so don't miss your chance. These USA Today and international bestselling authors as well as up and coming authors bring you more than 10,000 pages at less than a nickel per book. This collection is a steal, but it will only be available for a limited time. Don't miss your chance to enter the Realm of Midnight.


Milo and Clack: An Elvin Love Story
Part V: The King is Found, Too Bad for Him
Clack

"Tell me again, child, what did you see? And don't leave anything out."
Laci looked abashed. "I-I might have yelled at him. I'm sorry. I didn't mean to. He wasn't listening to me."
I cringed. I didn't remember the former King and Queen, but even I knew that despite being beloved by our people, they were not ones to tolerate disrespect. I hoped their son didn't take the girls' insubordination too badly.
"We'll address that later, start from the beginning and tell me everything you saw."
The girl nodded and retold the story. This time she added the part where she caused an earthquake when he refused to listen. I silently reminded myself to begin training her immediately, starting with teaching her not to yell at a King or create an earthquake when she didn't get his attention. May the Gods help this kid.
I sighed. "I'm sorry, Laci, you should've been warned. The youngest member of the King's Guard is the messenger between the King's court and the Guard. So anyway, the King is unaware of who he is… which is problematic. Did he tell you where he was? How to find him?"
The girl shook her head. "No, I-I didn't think to ask."
I nodded. "Okay, well, if you see him again, you must ask where he is and how we can find him. I'm guessing, since he doesn't have his powers, he was brought to you through someone who is in charge of caring for him. Maybe they will reach out again. If they do, you must find his location."
She nodded, then sighed. "Am I in trouble?"
"Yes," I said, then regretted it. "I don't know, you can't speak to a king like you did, even if he doesn't know he's the king. I don't know what will happen when he becomes King. I don't even know what kind of person he is, but if you'd done that to King Atticon, well, you wouldn't still be standing here." The poor girl swallowed hard.
I hated to be the one to tell her, but she needed to know that insubordination with the wrong elves could spell disaster for her.
"I'll tell the others what you've seen. For now, we'll keep that part of the story to ourselves," I said, knowing how hard the older warriors could be on the young. "For now, go to bed. I'm sure the lead guard will want to interview you."
"Should I tell them that I…you know?" she asked.
I shook my head. "No, it's best you just tell them the basics."
I left the girl to find her way back to her tent in the apprentice area and went to see Olcarlamon. The old guard was over three hundred years old, but none of us really knew how old he was. He refused to tell us. He also refused to let us use a nickname for him, although I'm guessing Carl would be it. Old Carl is what we sometimes called him back when I was sleeping in the apprentice tents myself.
"Sir, I'm sorry to disturb you, but we've been contacted by the King."
"King Atticon?" he asked, surprise flitting across his face.
I shook my head. "No sir, King Repratian." I said.
The old warrior's face fell. "Oh, well, that's too bad."
Next Week: Follow the story as Milo discovers his foster parents aren't exactly who he thought they were...
Adam J Ridley's Book Catalogue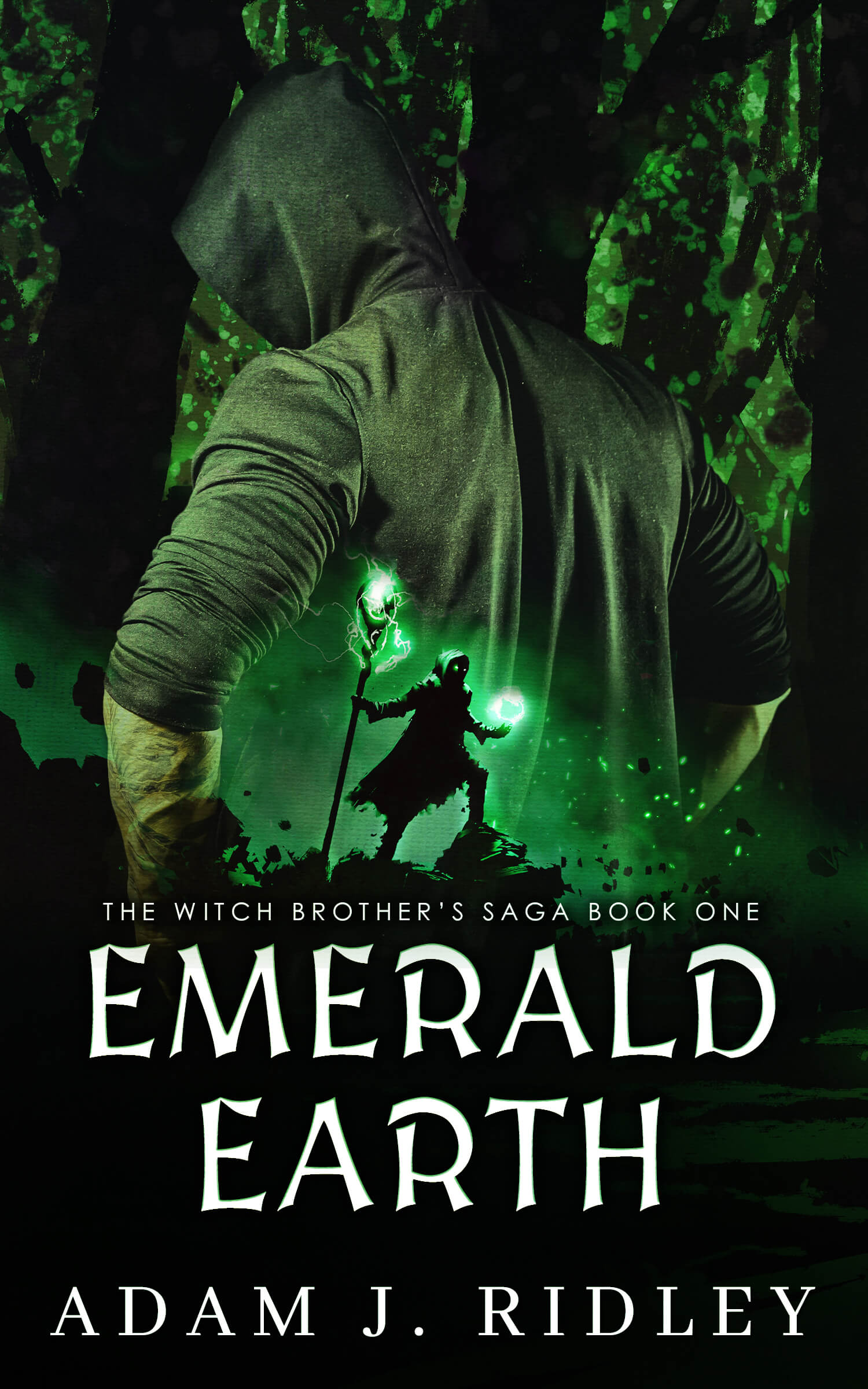 Cursed to never find love, Crea is shocked when he finds the perfect man. Choosing to fight the curse could cost him everything, including his life.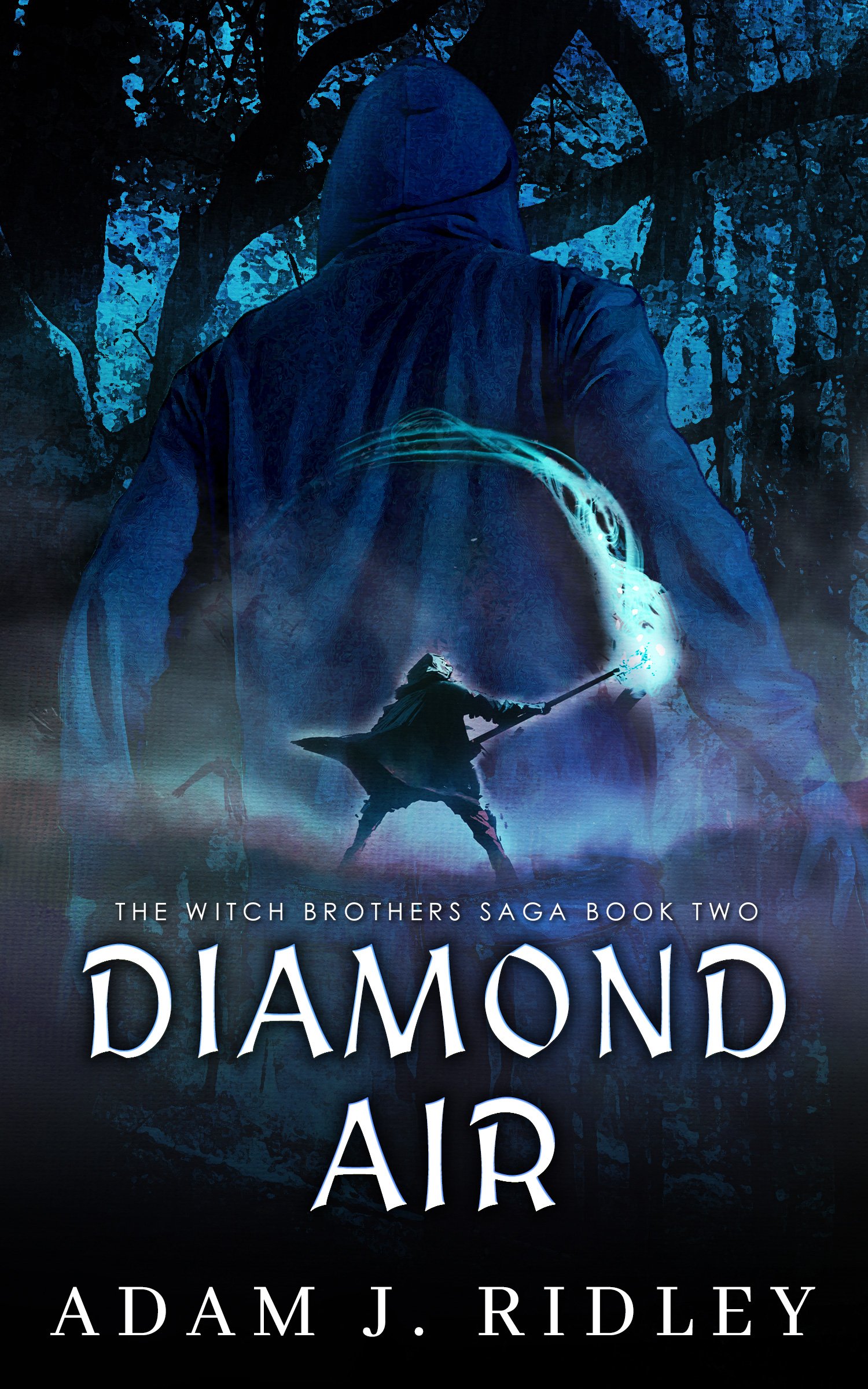 Is this man his first real chance at love… or will his father's curse stop it from happening? Will pursuing this newfound love put both their lives at risk?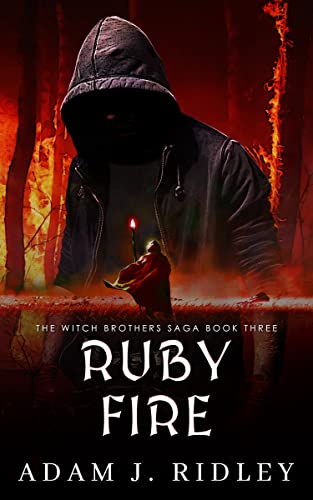 When forced to choose between ending his father's curse and his fear of commitment, will Kyle embrace his destiny or will he turn away and let the world burn around him?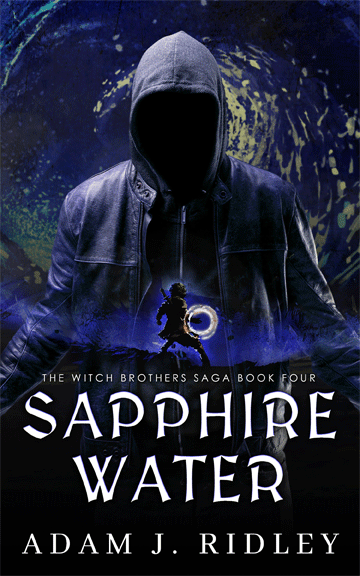 The cold-hearted curse can't be truly broken until the fourth brother is found…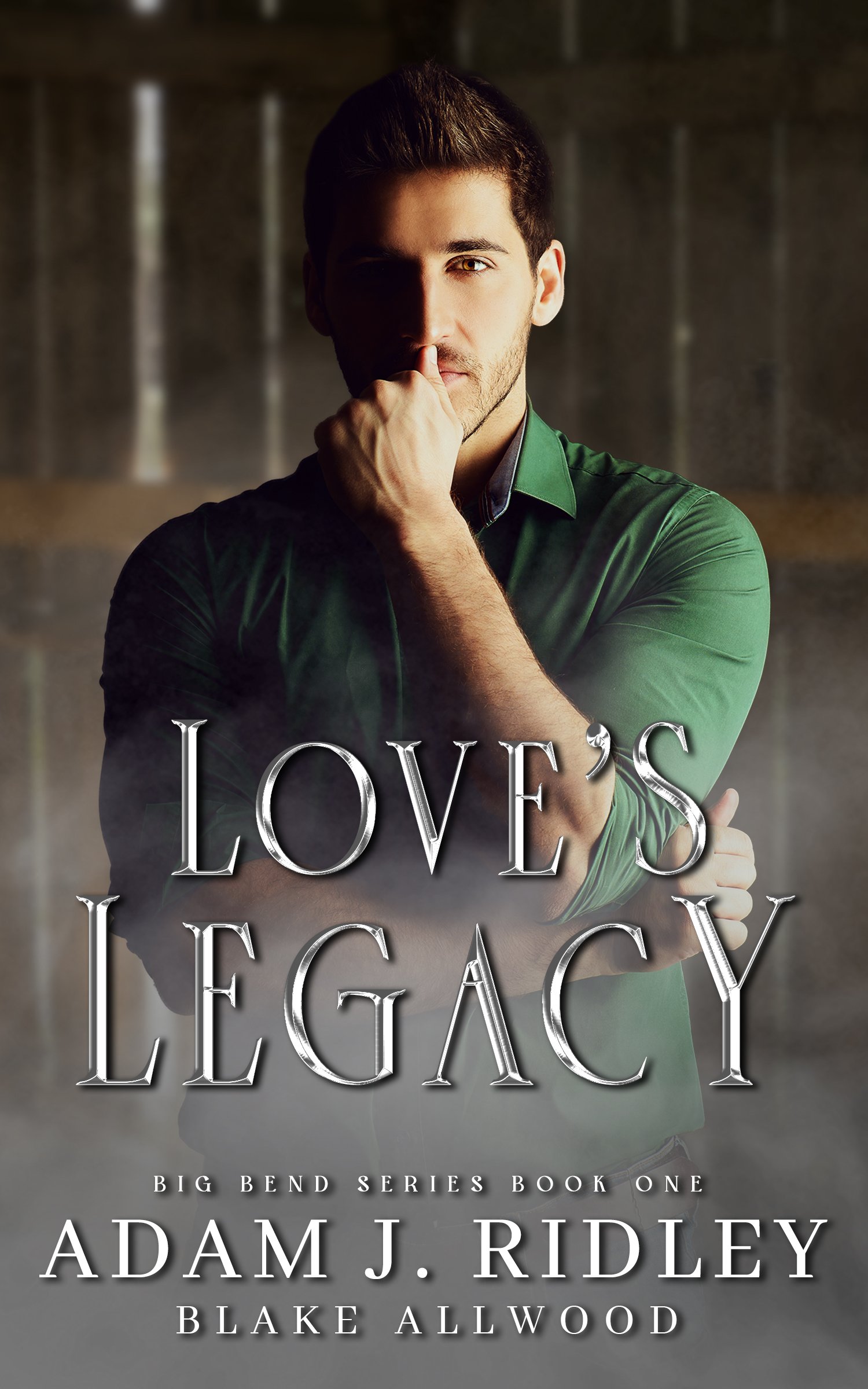 Flex inherits his family's ranch and begins being plagued by prophetic dreams. Will his love for motel owner Mitch be enough to keep him safe?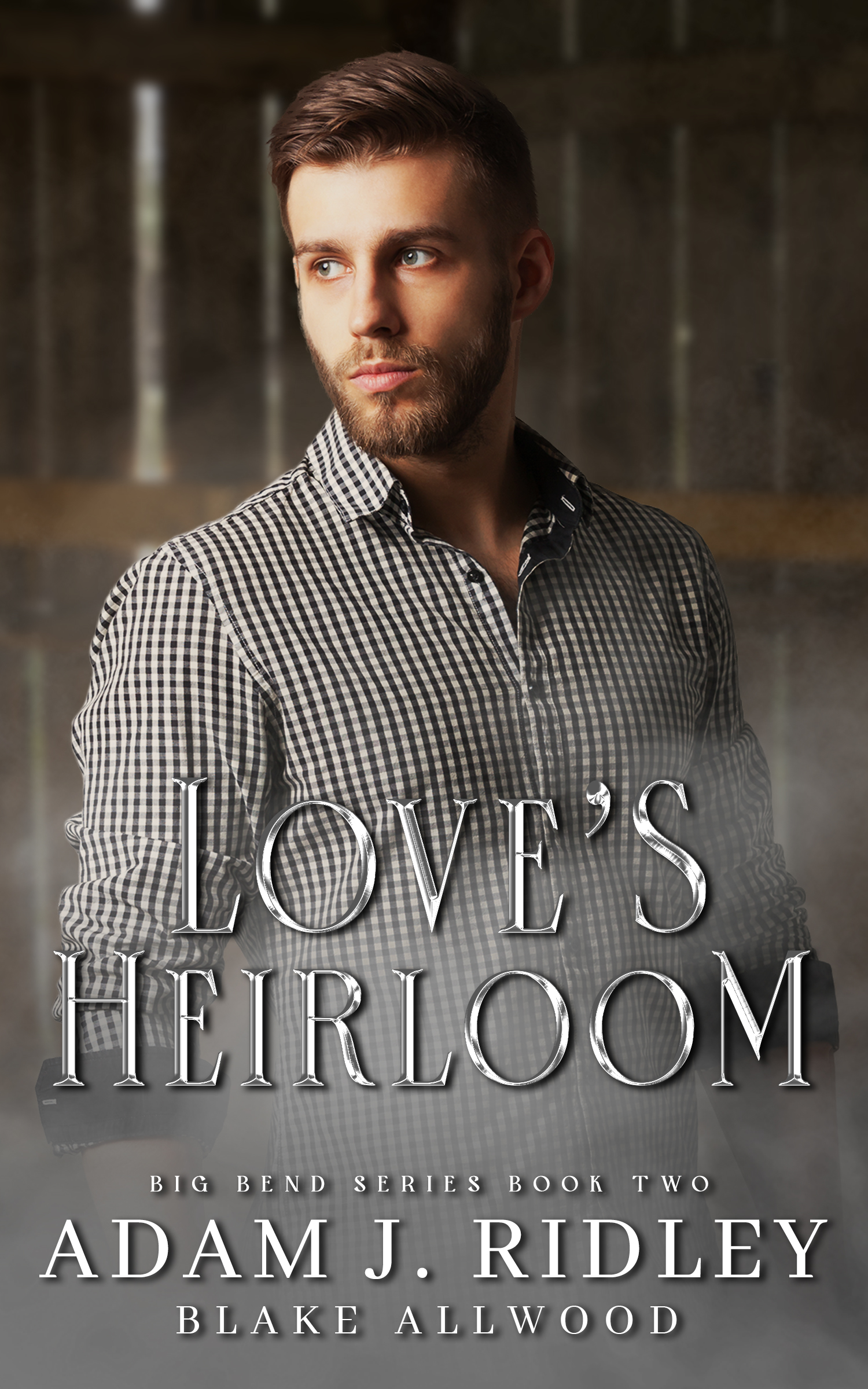 Eddie is confronted by a ghost that Alex resembles. Neither trusts the other. Can their unlikely relationship help them survive the imminent danger?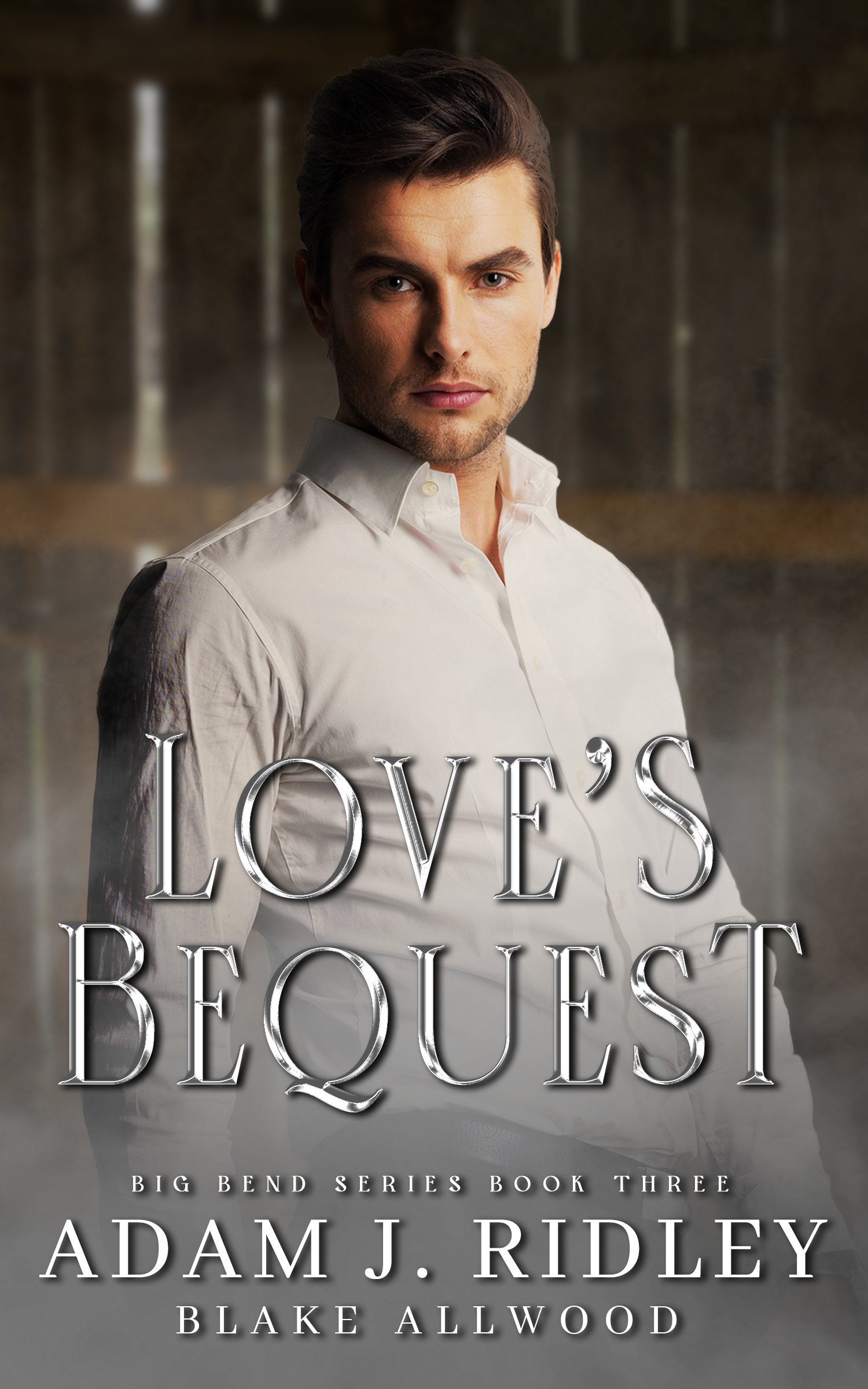 Steve sees ghosts, Eric feels disconnected from the world. Can these two find solace in each other's arms?
Blake Allwood's Book Catalogue
Melody of the Heart
Entrapped by his ex, life feels hopeless. Now, he has to teach a mechanic to play piano like a pro. As he fights to save his father's beloved Steinway, he never dreamed he might also save his heart.
Melody of the Snow
Family inheritance or his own passion… Can he have both?
Changing His Tune
(Road to Rocktoberfest)

Tired of being lonely, Hayden decides to take his life back, starting with changing his music and his identity. Will these transitions be worth the risk, or will they destroy everything he's worked for?

Moon's Place
Moon's Place is a sweet (no explicit sex scenes) short story.
Tenacious
For those who want a little more heat in their stories (Explicit Sex Scenes)
Aiden's art is his passion, but he's lost inspiration. When he meets the gruff but sexy rancher Devin, his life is changed forever.
Bobby didn't mean to be a best-selling author, but a nasty breakup inspired him. When he meets sexy publisher Liam, will his past block hope for love?
Suzie struggles to overcome her past when her perpetrator returns intent on silencing her. Can she overcome her hatred and save her new relationship?
Elian, a sexy restaurateur meets Martin, an equally sexy food critic. Will their past keep them from giving love a chance?
Trevor comes out as bisexual, meets the man of his dreams, and learns he's a new dad. Will he be able to survive his conservative parent's wrath?
Joshua inherits his uncle's orange grove. Clay isn't ready for a new boss. Will their challenges keep them from the love they desire?
Bennett goes from homeless to millionaire and meets reality TV star Les. Will their love be enough to save Bennett from his father's malicious plots?
After Daniel takes a nasty fall, a handsome ranger comes to the rescue. When his life is in peril once again, will their love be enough to save him?
Bentley's past holds him captive until he stumbles into love. Can he finally escape his past or will he lose his new found love?
LGBTQ+ Ownvoice Bookstore
The bookstore has been a big hit with both authors as well as readers. We are literally adding new books weekly and our goal is to have over 500 LGBTQ+ Ownvoice author books.
Come take a look at our new titles!
Select Newsletter Frequency Below:
The selection workflow is a work in progress, we are still working out bugs so if you get newsletters more or less frequently than you select, please reselect your option in the next newsletter until we get the process fully automated. Thanks, Blake
New Release newsletters will go to all subscribers, regardless of subscription frequency selected.
Blake Allwood Publishing
235 Rainbow Dr, PMB 13508, Livingston
TX 77399 United States
You received this email because you signed up on our website or made a purchase from us.
Unsubscribe