If you are using a mobile device and having difficulty reading the newsletter, try setting your device to dark mode.
Works in Progress
April 2023

Works in Progress
I think this newsletter is one of the more difficult ones to write, not because I don't have a lot of works in progress, but because I have too many in progress.
Imagine when you lie down in your bed at night and a story begins to form in your head, then all your dreams and thoughts are wrapped up around that story. Then sometime in the middle of the night or early morning, you can't stand it any more, and you're up typing your idea down so it'll leave you alone...
Heavy Sigh... lol 
You think I'm exaggerating, well no... That's how it works for me more often than not. Part of that is because I have the absolutely amazing neurodivergent brain which I'm eternally thankful for, but also sometimes I hate... what can you do, right?
This month, I think I'll focus on Adam J. Ridley's upcoming releases. As you can see below, I've finished my very first Superhero Romance/Sci Fi book. 
This will NOT be my last one. My beta readers have LOVED Emergence, I'm really hoping that means you all will too. This novel is written just as you'd expect a superhero book to be written. I'm not an artist, so it's not a graphic novel, but rather, it's in novel form, which is my medium...
it's different. I can't say what story it's like, because well it's not really like anything out there, at least that I've seen. 
Story Of How Emergence Came To Be:
I've never written a science fiction book before, but I've always enjoyed reading them. When a group asked if I wanted to join their shared superhero world, I told them I'd try but not to have much faith.
Emergence ended up flowing out of me in less than a week. I just couldn't stop writing. When it was done, it was like something had gotten ahold of me and wouldn't let go. I guess you could say I was in the zone.
The story is intense, starting when a young man's powers explode out of him after being forced to live in a sex trafficking situation. When they tried to force him to hurt a young child, he refused and well... needless to say, only the victims survived. It was very gratifying to turn all the perps to ash... (evil grin.)
The world is terrified of him of course, they tried to take his powers away, and couldn't. They tried to suppress him and keep him in a type of prison, but then he wasn't guilty of anything other than surviving. So, ultimately they sent him to Superhero school in the mountains of Colorado. 
This is where he met his polarity, or what we might call his soulmate, Lysander.
The story is intense and one that I'm intensely proud of as well. 
I'm also working on a cyborg, a shared world with Emergence, but the supers have created their own universe, and a couple more little plot bunnies I'm still working out. More on that one later
Next month, I'll share with you some of the Blake Allwood books I have coming up, and hopefully some exciting news about how things are working out with my Coming Home Series. 

So, as they say in old Hollywood, which incidentally I just visited... stay tuned! 
The Coming Home Series Book 3
Discovering Home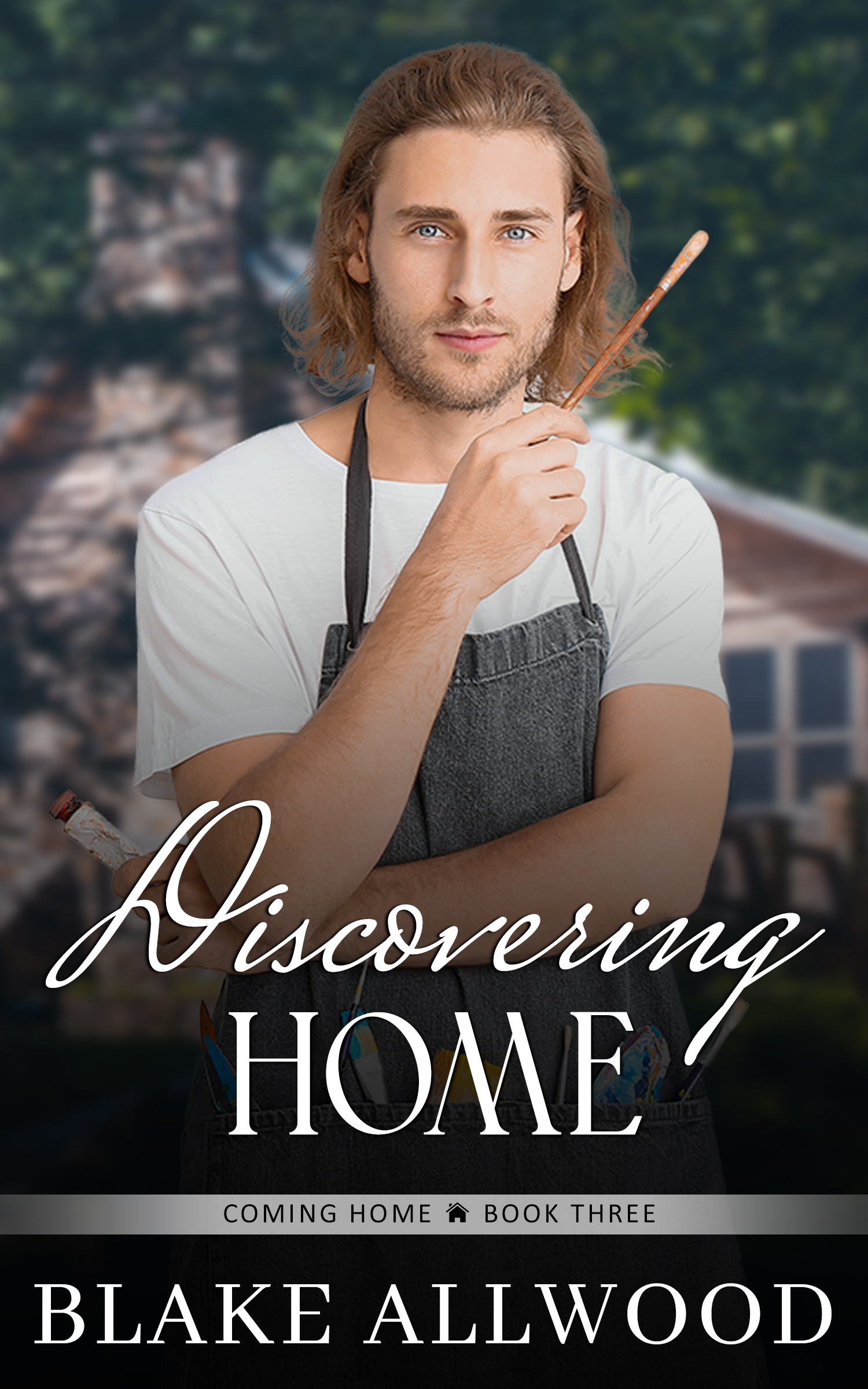 Releasing April 20, 2023
Choosing his self-respect over his inheritance leaves him adrift. Can the sexy wine grower be his foundation, or will everything be lost?
Matt's late grandfather always supported him as an artist, but the inheritance and new vineyard he left for him came with a catch that throws everything into doubt. Life becomes even more complicated when he can't stop thinking about Logan, the attractive wine grower his grandfather hired before he passed away.
Logan has always dreamed of making award-winning wines, so when a chance to take over and build a new winery falls into his lap, he grabs it. Unfortunately, his dreams seem to be dashed with the death of the winery owner. His life is upended, and his attraction to the late owner's grandson just seems to make things worse.
As the two men navigate their way through family, social and legal challenges, will they be able to overcome all that's stacked against them, or will everything they're working for be lost?
NOTE: Discovering Home is an angsty, low-heat (no explicit sex scenes,) sweet, high drama romance.
Triggers: Religious controversy, homophobia, loss of a family member, disappointment, family drama, abandonment of adult child, ostracized family, employer/employee relationship, legal disputes
The Coming Home series is a sweet contemporary romance series without explicit sex scenes.
The Coming Home series is a sweet contemporary romance series 
without explicit sex scenes.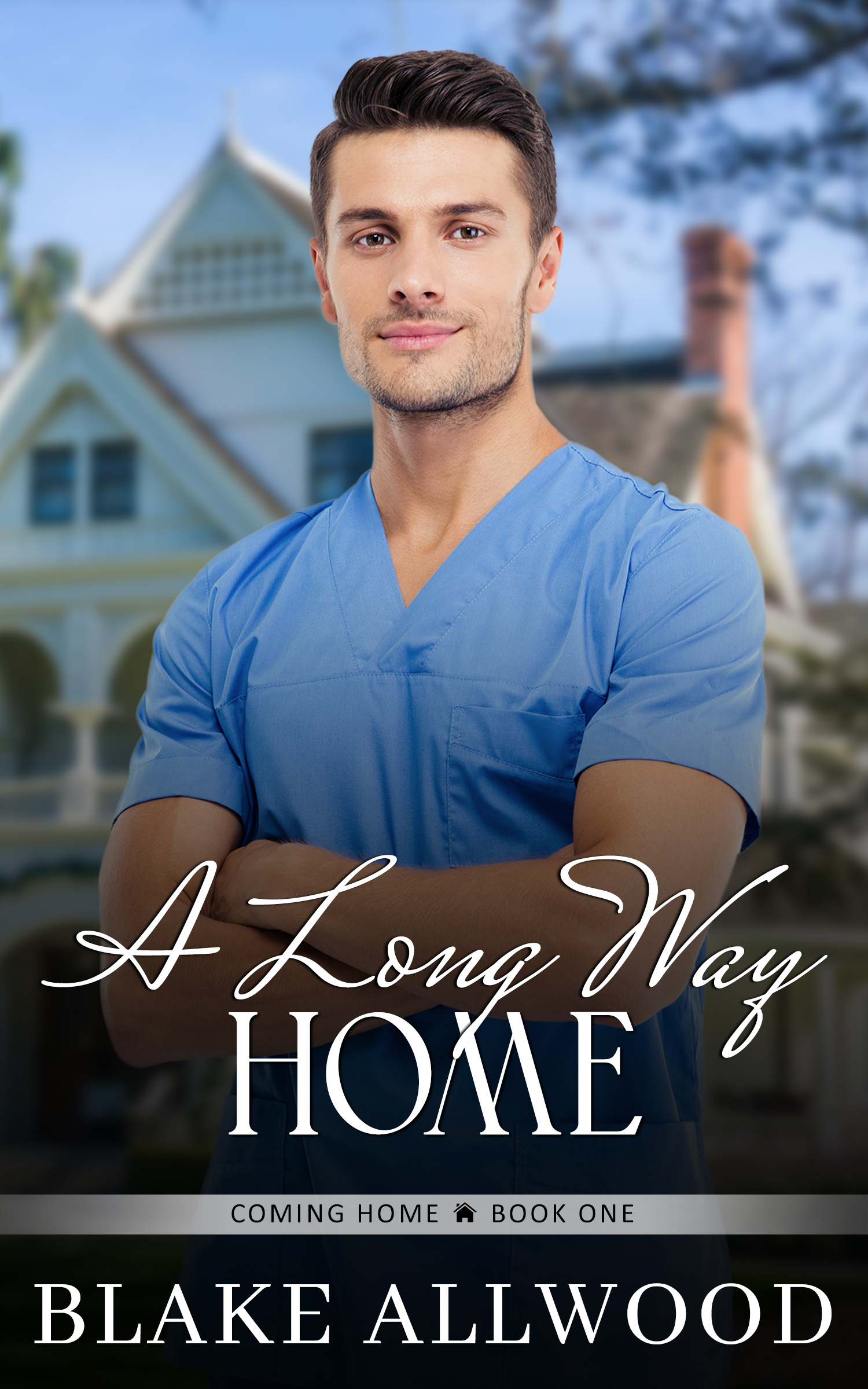 A Long Way Home
With the odds stacked against them, will they be able to overcome, or will their pasts push them apart, forever?
Family Home
Facing the past is never fun, especially when it involves seeing the man you still love. When their lives are once again intertwined, is a second chance possible?


ADAM J. RIDLEY'S
Cover Reveal
---
EMERGENCE

A SUPERHERO NOVEL


Kaden has phenomenal powers, but his abusive past makes him a ticking time bomb. Will his love of one man be enough to keep him from destroying everything around him?

Check Out These New Authors
with Free Samples

---
Each month, a group of authors I've joined has come together to promote each other's newsletters. Of course, that means you get lots of great free samples.
This month, I'm promoting Ali Ryecart and Vinni George.
I'm looking forward to reading their books as well.
(Click on covers for link)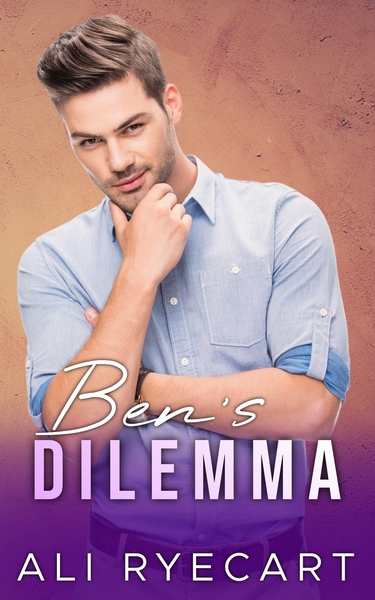 When the past walks into the present in the form of Jamie Collman, with an offer that's beyond tempting, Ben finds himself facing a dilemma he's only ever dreamed of.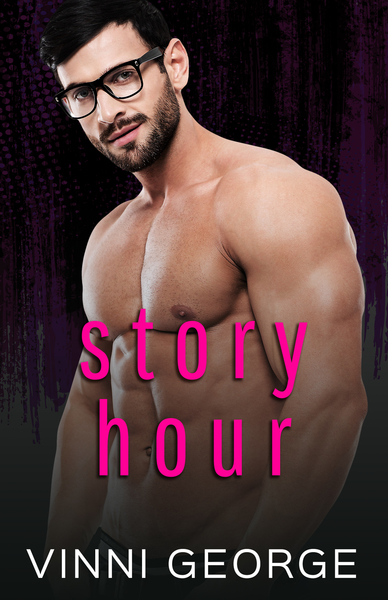 Story Hour is a 16,000-word standalone short that features a chance meeting, sexy librarians, a summer storm, a shared appreciation for Chicago's architecture, and the swooniest epilogue ever!
50 of your favorite MM romance authors are joining forces to give away a Kindle Fire and 50 eBooks to enjoy with it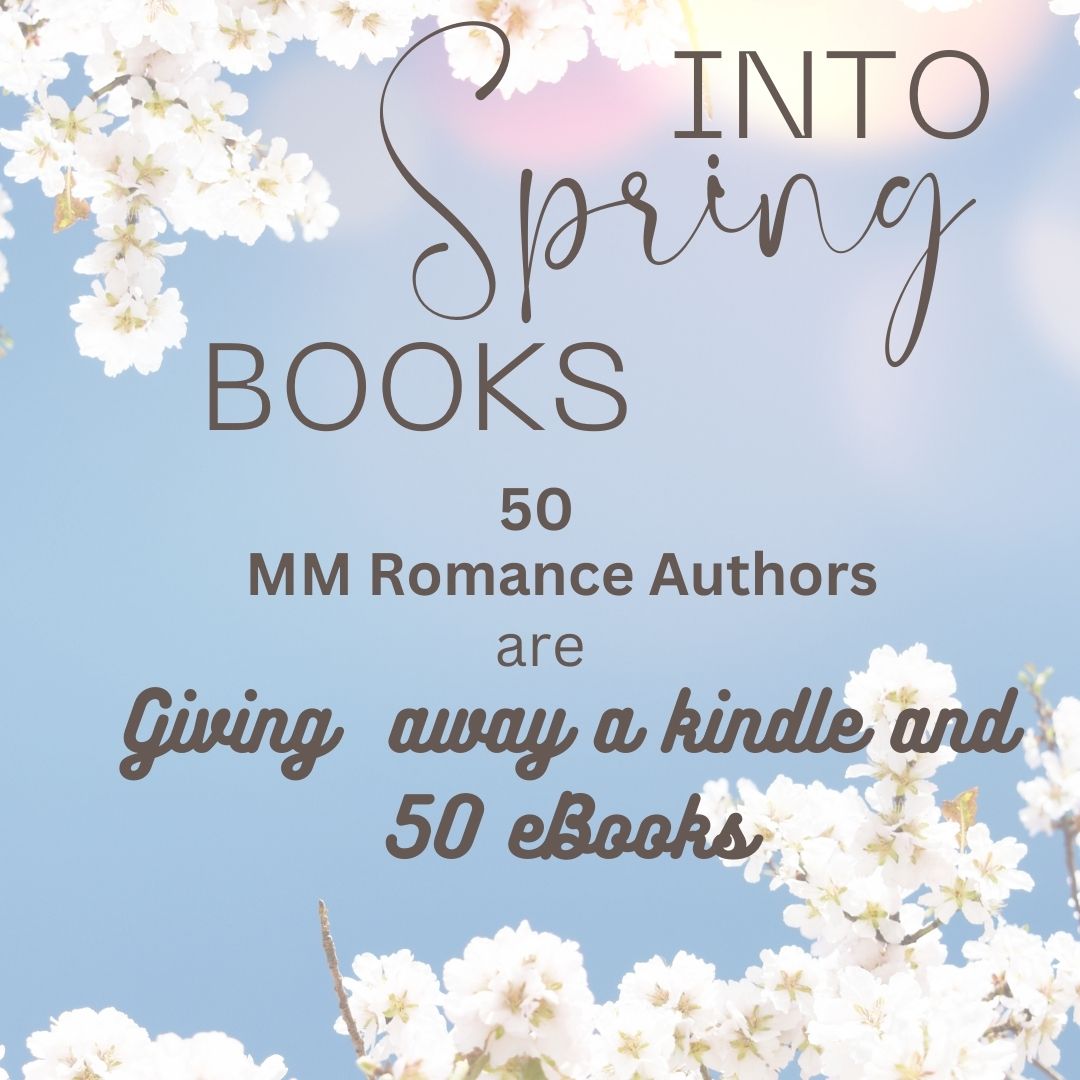 Adam J Ridley's Book Catalogue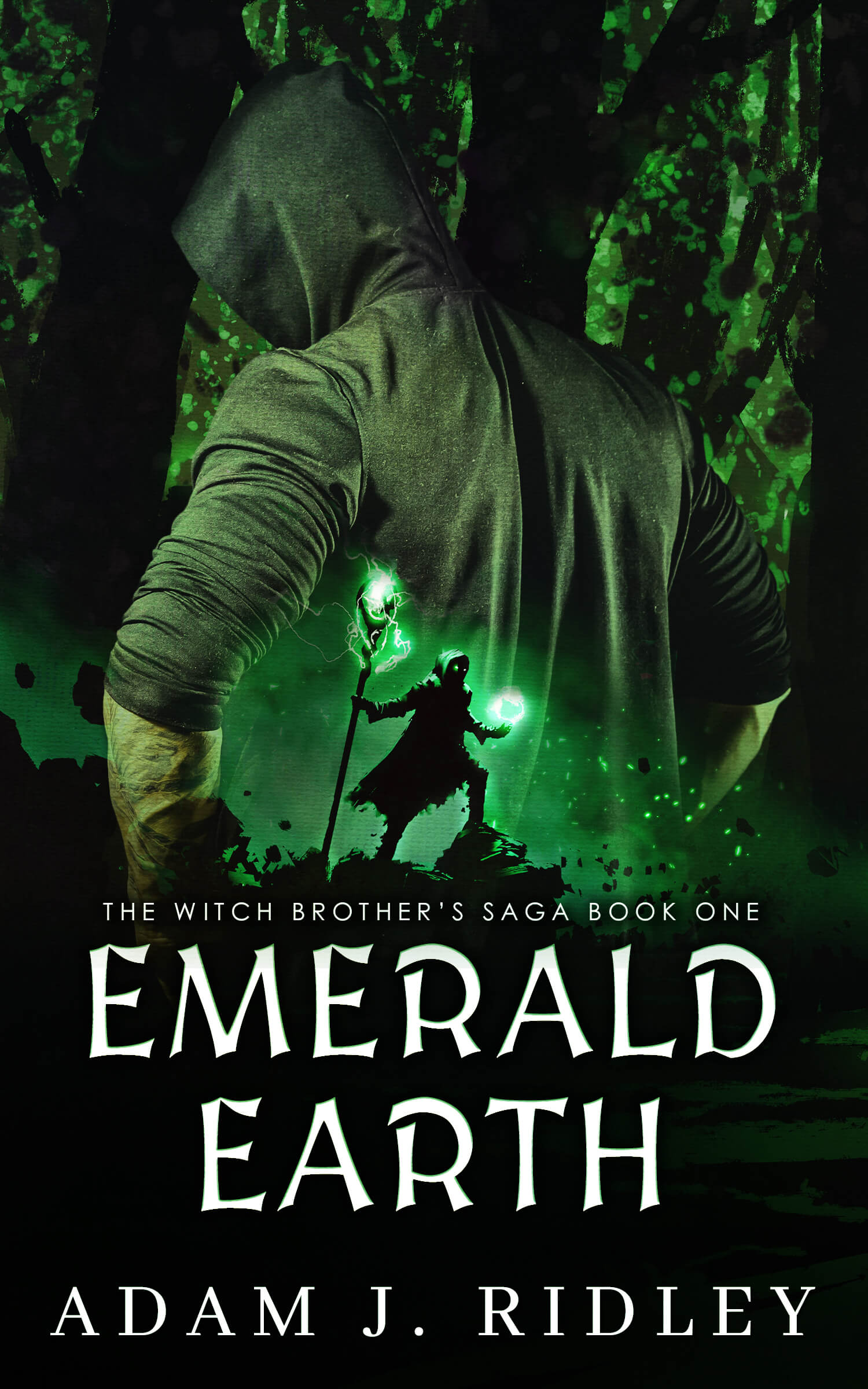 FREE TODAY!
Cursed to never find love, Crea is shocked when he finds the perfect man. Choosing to fight the curse could cost him everything, including his life.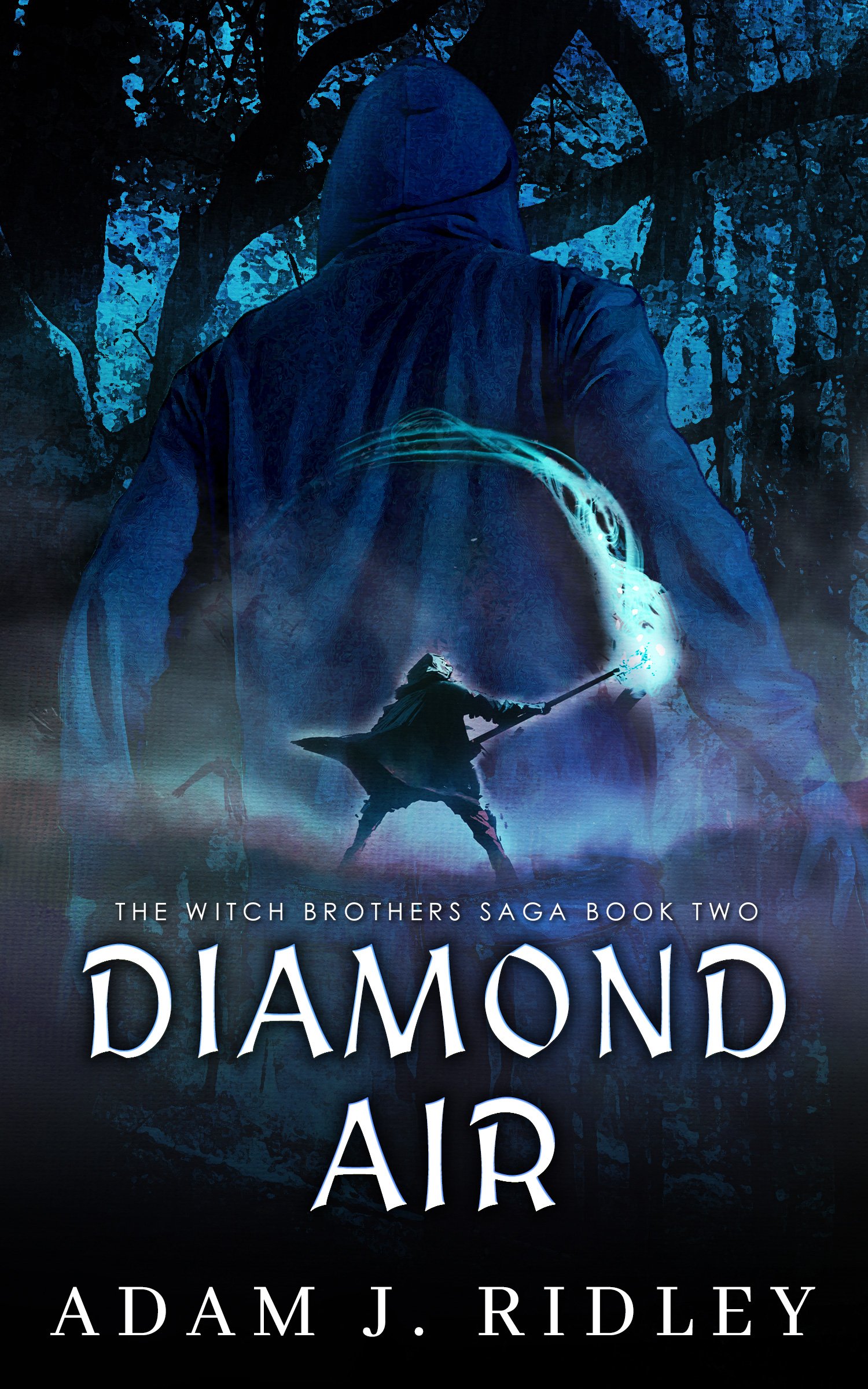 Is this man his first real chance at love… or will his father's curse stop it from happening? Will pursuing this newfound love put both their lives at risk?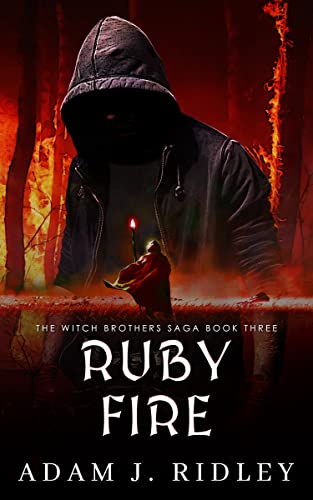 When forced to choose between ending his father's curse and his fear of commitment, will Kyle embrace his destiny or will he turn away and let the world burn around him?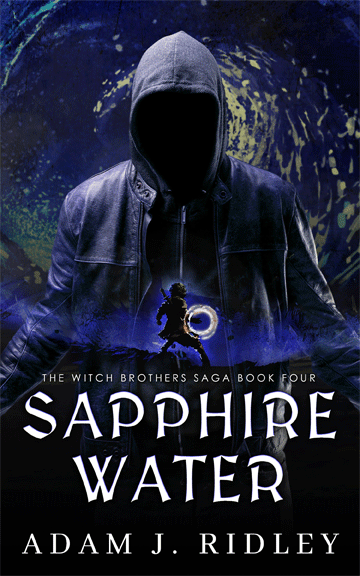 Setting the third brother free should have broken the curse for good, but the darkness still threatens everything. The curse cannot be truly broken until the fourth brother is found and he too finds true love.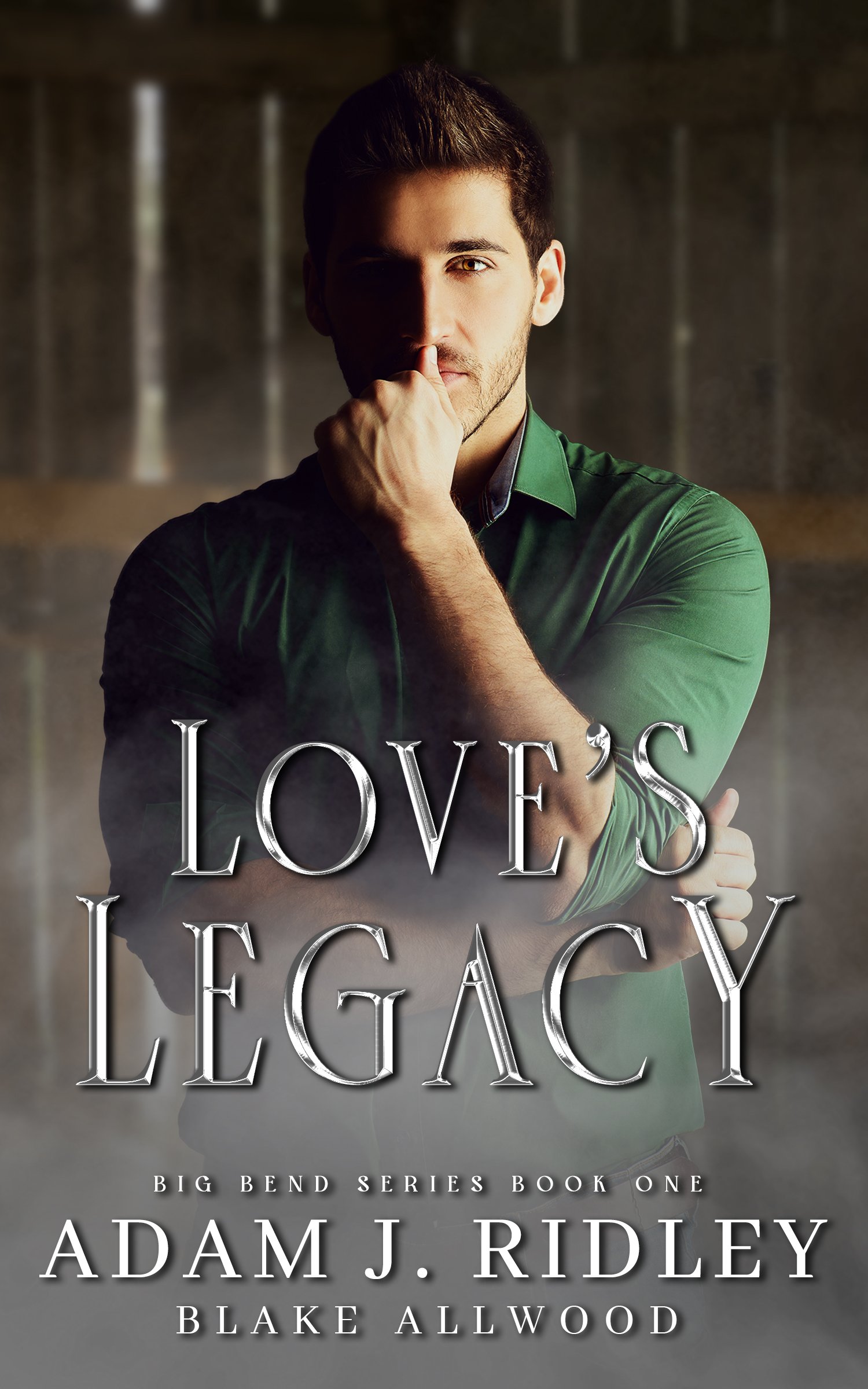 Flex inherits his family's ranch and begins being plagued by prophetic dreams. Will his love for motel owner Mitch be enough to keep him safe?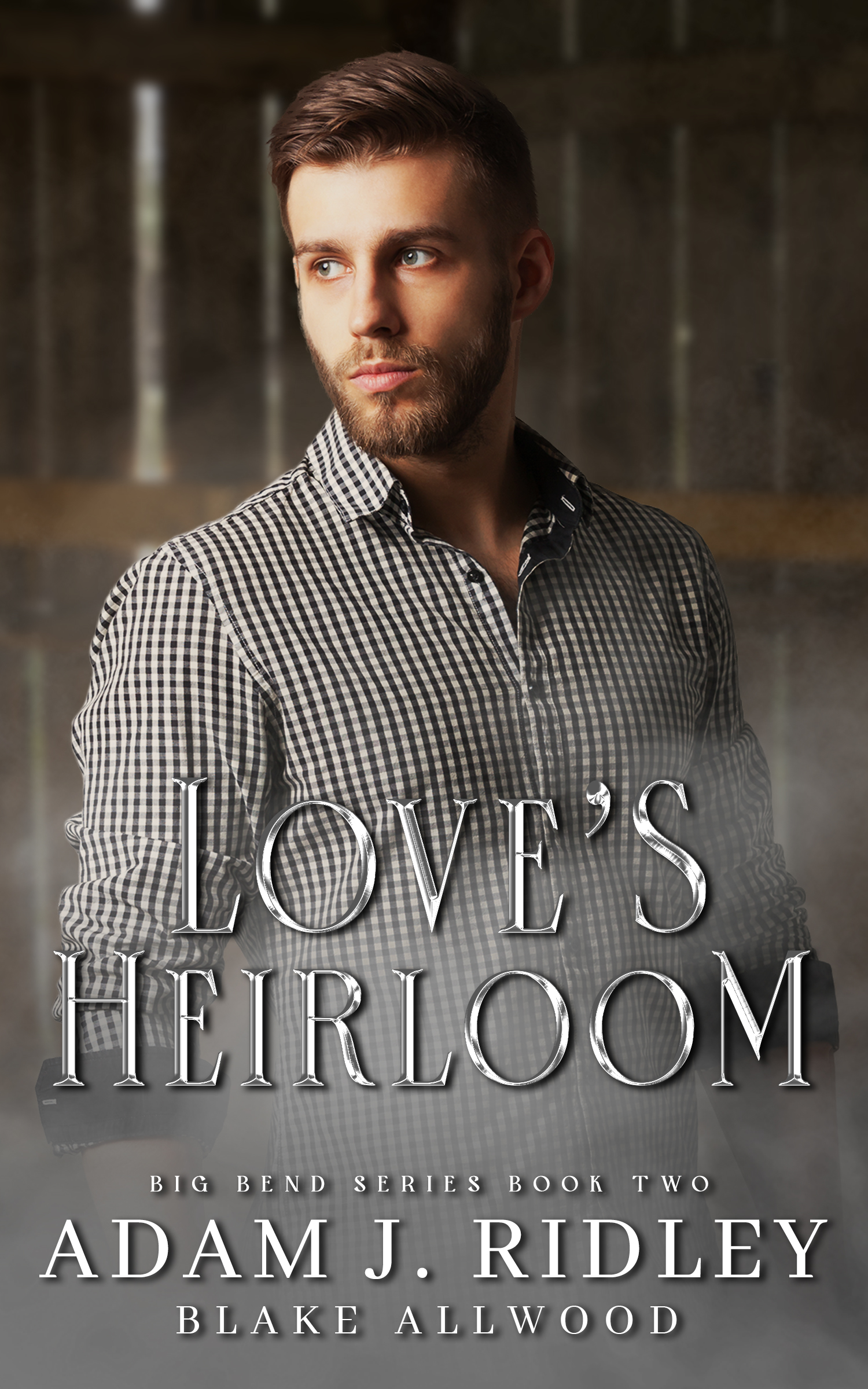 Eddie is confronted by a ghost that Alex resembles. Neither trusts the other. Can their unlikely relationship help them survive the imminent danger?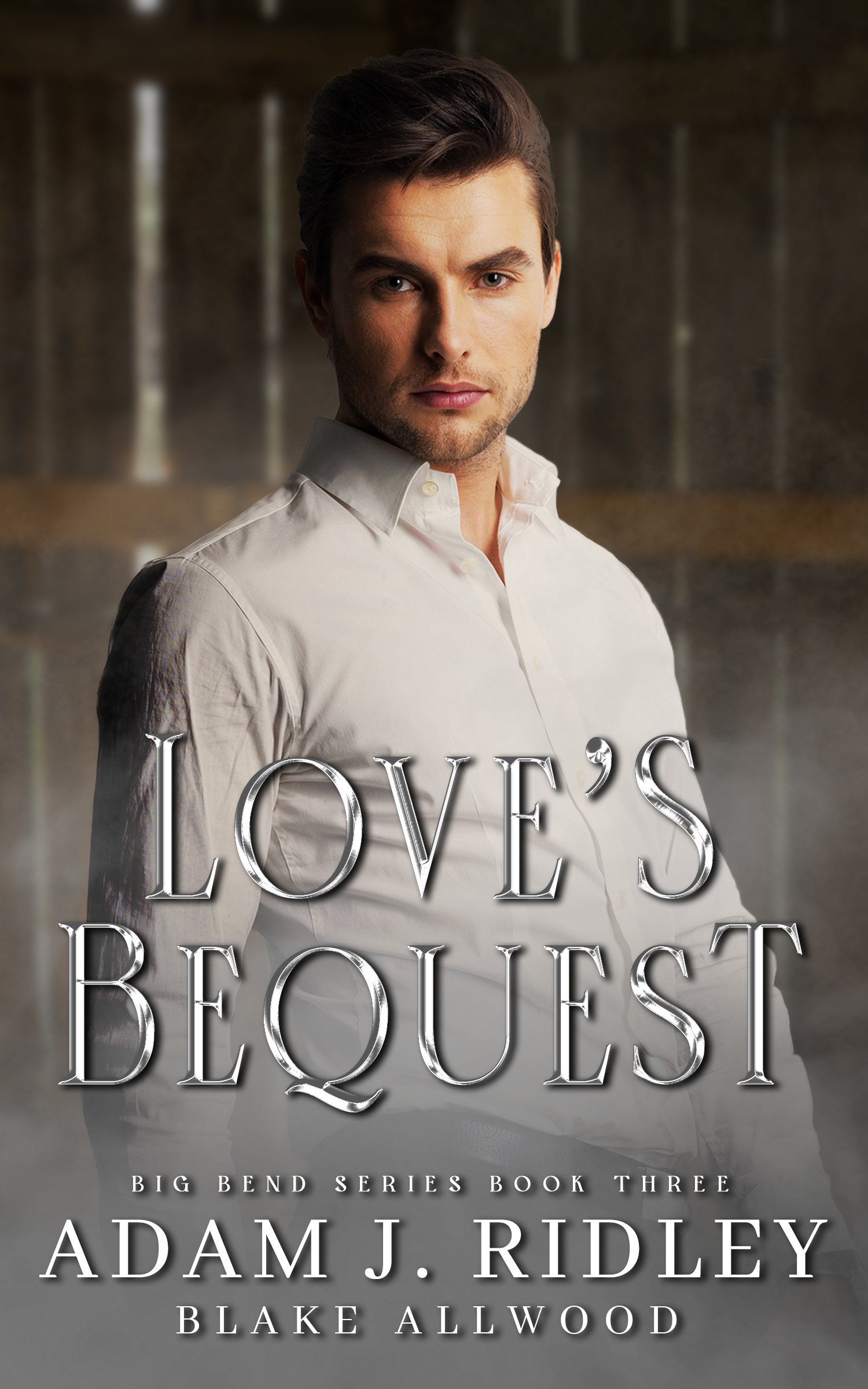 Steve sees ghosts, Eric feels disconnected from the world. Can these two find solace in each other's arms?
The next part of my weekly progressive story
Milo and Clack: An Elvin Love Story
is below.
If you missed any parts, CLICK HERE to visit the newsletter archives to read them.


Milo and Clack: An Elvin Love Story
Part XI: Learning to Fight
Clack
I spent well over an hour explaining what it meant to be an elf.  I was careful not to include anything that might point to his obvious, non-elflike features. When I was done, the king stared off into the distance. "So, I won't be able to go back to my old life?" he asked wistfully.
Empathy flowed through me, I hadn't considered the king of the elves would have a life outside our world that he would have preferred. "No, now that Atticon has found you, if you go back your life will be at risk. You will have to remain in our care and when you get your powers, you will have to do away with your uncle."
"What? Like kill him?" he asked surprised
I nodded. "Yes, it's either him or you, I'm afraid."
"I'm not a murderer. I… I don't kill people."
"Even people who are trying to kill you?" I asked, and waited to see what kind of answer he'd give.
The king sat silent, then sighed. "I don't like killing, and there has to be a different way. I… you said I'm the king, right?"
I nodded, causing him to do the same. "Then as king, I want to figure out a different way. I don't approve of murder, and if I'm the king, I won't be tolerating it in my realm either. Murder is wrong."
I didn't argue. He was green, fresh as a new layer of snow. His life would change now, and he'd be forced to make hard decisions. Far be it for me, though, to tell the king what would or wouldn't happen in his life. That was for someone with a lot more authority and breeding than a lowly soldier.
He stared at me as I sat silently, then shook his head. "Okay, well can I at least go see my friends? They will wonder what happened to me. I should explain."
"No, you can never tell a human who or what you are. That's a hard and fast law even the royal family must adhere to. The elves are a strong and proud breed of people, but we are not immune to the pressures caused by the sheer number of humans that now occupy the planet. Our safety depends on humans never knowing, absolutely never knowing that we exist."
He looked down, "but, my best friend…"
"Is better off never knowing what happened to you, I'm sorry, Your Majesty, Atticon will use anyone against you, even a human if he has to. Your friends wouldn't be safe if you went back… even if it was allowed."
The young king seemed to withdraw into himself with that revelation. I kicked myself for having to be the one to tell him that. Damn, the Limbert stone was never wrong, but I wondered why it had stuck me with him. Not only did I find him attractive, which was a huge issue with us being alone, but also, I was no advisor. I was a nobody, an elf trained for combat and not worth much more than that.
Although that was worth a lot, I didn't have self esteem issues or anything. There were few soldiers better than me. I was strong, and had trained hard to make myself who and what I was. But, emissary to the king was certainly not one of them.
I looked around the landscape, knowing the king was safe here in the Erime, the Elvin word for the desert that lay in between the folds of time. Only the King's Guard had access to it. And only through the Limbert stone. I needed a moment to think, so I told him I'd return after doing some surveillance. In reality, I should've already done that. Even in the Erime one must not let their guard down. But the king was so innocent, so vulnerable when we arrived, I felt it only made sense to help him feel better before traipsing off.
No, that was completely against the playbook, but hey, it wasn't like any of my superiors were here to yell at me, and I'd never been that hung up on convention. The king would no doubt be trained in the ways of being a royal… he'd become a jerk, probably not unlike his uncle. But for now, he wasn't that way, and his vulnerability caused my soft side to kick in.
He didn't complain when I told him I was leaving. Instead, he sat on the boulder staring off into space. I felt bad, I really did, but how many young kids had been pulled away from their families by the Limbert stone to train as warriors.
Even Lily, a high ranking noble herself, in a tribe of people almost lost to history, had heard the call and had come to obey. I knew he was the king, but no matter how much I tried to wrap my mind around it, we had all sacrificed in one way or another.
Did I empathize, yeah, I did… He was going to be emotionally adrift for a bit. Nothing could be done about that, except…"
I almost thought training, but damn. The king wasn't a soldier, he didn't train. Or did he? All elves had power, something I'm sure the king with his human ideas would call magic, but soldiers learned to use their brawn and intellect to keep their charges and themselves safe.
I had walked at least a mile and there was nothing here, nothing but barren moonscape. I knew we wouldn't go hungry or need basic things in this pocket dimension, we'd been forced to learn about those when studying the Limbert stone as new recruits. I had no idea how long it would keep us here, but since Atticon was actively seeking the king now, I assumed it could be some time.
I had no sword to give him, so fencing and sword play was out, but I could teach him some hand to hand combat. When our young recruits come in feeling forlorn and homesick, we work them hard; pulling on their athletics to help keep their minds out of the dark reality of their circumstances. Would it work on the king as well?
I figured, why not? He was an elf, just like the rest of us… Maybe a high ranking elf, but who knew, if it comes to hand to hand combat, a few lessons in self defense might keep him alive, at least until a soldier could make it to him.
I walked back to where he was still sitting on the boulder and once I reached him, I held out my hand. "Come on, we're stuck here for the foreseeable future, I might as well teach you some self-defense."
This is the end of part 1 of Milo and Clack. The next time you will meet Olcarlamon Nactabastian, Head of the Elvin Guard under King Repratian Milonium Debotious, the only elf who has the power to keep Milo alive.
Next week we will take a break from Milo and Clack so we can give you the first chapter of Discovering Home!
Blake Allwood's Book Catalogue
Melody of the Heart
Entrapped by his ex, life feels hopeless. Now, he has to teach a mechanic to play piano like a pro. As he fights to save his father's beloved Steinway, he never dreamed he might also save his heart.
Melody of the Snow
Family inheritance or his own passion… Can he have both?
Changing His Tune
(Road to Rocktoberfest)

Tired of being lonely, Hayden decides to take his life back, starting with changing his music and his identity. Will these transitions be worth the risk, or will they destroy everything he's worked for?
Moon's Place
Moon's Place is a sweet (no explicit sex scenes) short story.
Tenacious
For those who want a little more heat in their stories (Explicit Sex Scenes)
Aiden's art is his passion, but he's lost inspiration. When he meets the gruff but sexy rancher Devin, his life is changed forever.

[ Leave A Review ]
Bobby didn't mean to be a best-selling author, but a nasty breakup inspired him. When he meets sexy publisher Liam, will his past block hope for love?

[ Leave A Review ]
Suzie struggles to overcome her past when her perpetrator returns intent on silencing her. Can she overcome her hatred and save her new relationship?

[ Leave A Review ]
Elian, a sexy restaurateur meets Martin, an equally sexy food critic. Will their past keep them from giving love a chance?
Trevor comes out as bisexual, meets the man of his dreams, and learns he's a new dad. Will he be able to survive his conservative parent's wrath?
Joshua inherits his uncle's orange grove. Clay isn't ready for a new boss. Will their challenges keep them from the love they desire?
Bennett goes from homeless to millionaire and meets reality TV star Les. Will their love be enough to save Bennett from his father's malicious plots?
After Daniel takes a nasty fall, a handsome ranger comes to the rescue. When his life is in peril once again, will their love be enough to save him?
Bentley's past holds him captive until he stumbles into love. Can he finally escape his past or will he lose his new found love?
LGBTQ+ Ownvoice Bookstore
We are literally adding new books weekly so visit us often.
Meanwhile, check out our featured author below!

BIBLIOPRIDE
Featured Author


This week's Featured Author is Nigel Steven Bray

Select Newsletter Frequency Below:
The selection workflow is a work in progress, we are still working out bugs so if you get newsletters more or less frequently than you select, please reselect your option in the next newsletter until we get the process fully automated. Thanks, Blake
New Release newsletters will go to all subscribers, regardless of subscription frequency selected.
Blake Allwood Publishing
235 Rainbow Dr, PMB 13508, Livingston
TX 77399 United States
You received this email because you signed up on our website or made a purchase from us.
Unsubscribe