If you are using a mobile device and having difficulty reading the newsletter, try setting your device to dark mode.
The Coming Home Series Book 3
Discovering Home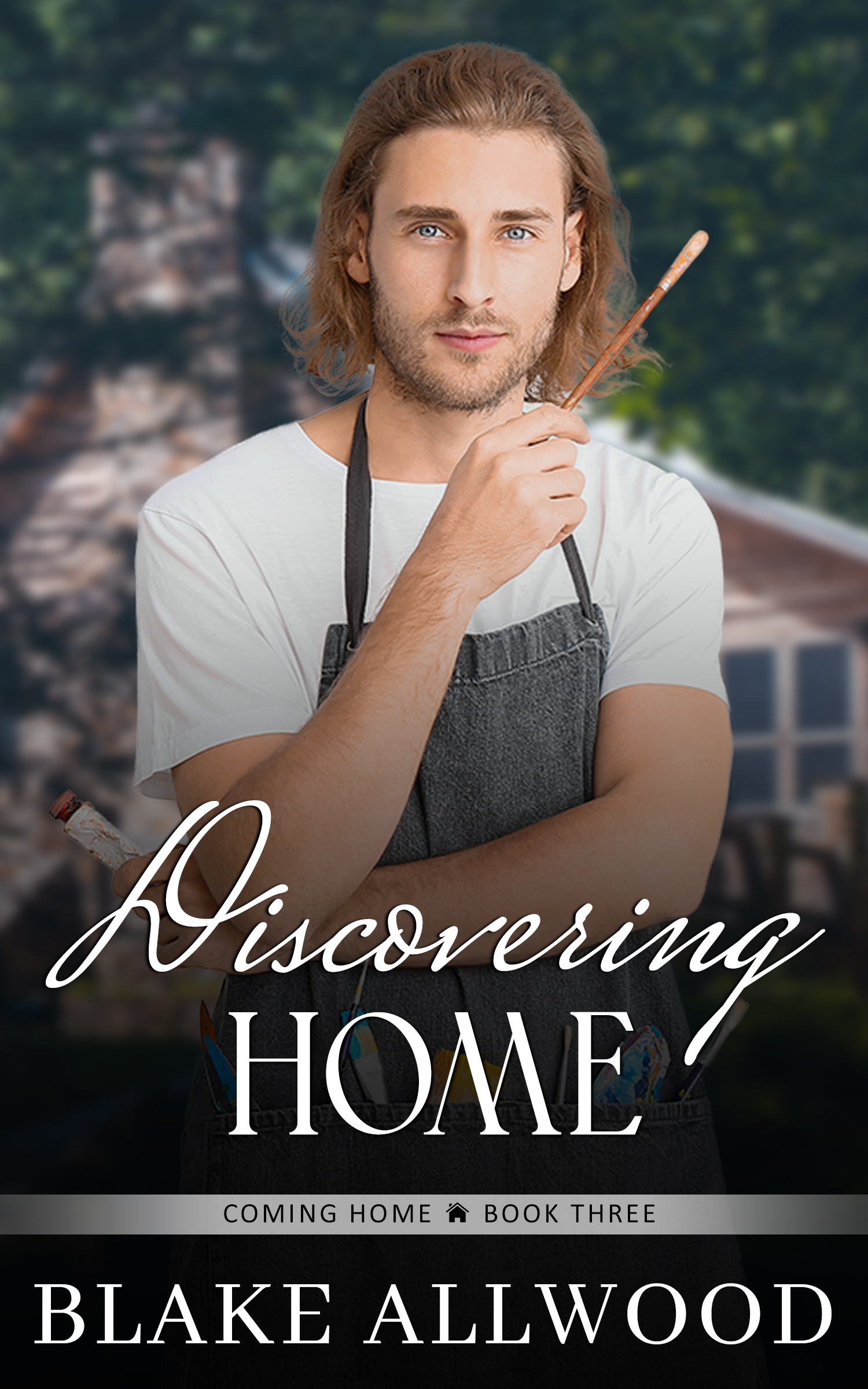 Choosing his self-respect over his inheritance leaves him adrift. Can the sexy wine grower be his foundation, or will everything be lost?

Matt's late grandfather always supported him as an artist, but the inheritance and new vineyard he left for him came with a catch that throws everything into doubt. Life becomes even more complicated when he can't stop thinking about Logan, the attractive wine grower his grandfather hired before he passed away.
Logan has always dreamed of making award-winning wines, so when a chance to take over and build a new winery falls into his lap, he grabs it. Unfortunately, his dreams seem to be dashed with the death of the winery owner. His life is upended, and his attraction to the late owner's grandson just seems to make things worse.
As the two men navigate their way through family, social and legal challenges, will they be able to overcome all that's stacked against them, or will everything they're working for be lost?
NOTE: Discovering Home is an angsty, low-heat (no explicit sex scenes,) sweet, high drama romance.
Triggers: Religious controversy, homophobia, loss of a family member, disappointment, family drama, abandonment of adult child, ostracized family, employer/employee relationship, legal disputes
The Coming Home series is a sweet contemporary romance series without explicit sex scenes.
About the Coming Home Series

THE COMING HOME SERIES is a sweet, M/M romance series that was written as a sweet romance, with no explicit sex scenes to allow for a greater community reach.
I know that many of my readers don't want "sweet" romance, but in my defense, I started writing this series when Hallmark announced (maybe 2 to 3 years ago) they were considering publishing and producing more LGBTQ+ content, and I was aiming for that market.
The Coming Home Series explores what it means for a gay man to come home after years of being away, or finding home when and where they least expect it.

It's been quite healing to write and release this series when Tennessee, in particular, has been (and is currently) very nasty to LGBTQ+ people.
This series creates a reimagined Tennessee where people are embraced for their differences instead of being persecuted for them.
The imaginary Crawford City is located not far from Nashville, in the foothills of the Appalachian Mountains. It is in every way a small rural Tennessee community. Just like all small towns, Crawford City is faced with what it means to exist in an ever-changing world.
Discovering Home: 
  Religion is a VERY BIG DEAL in Tennessee. I don't dispute the need for religion, but I think religious leaders often lose track of the forest for the trees.
in this book, I face that issue head on. In fact, it's in the very first few chapters of the book. I've had to face these issues in my life, with my own childhood community and family. I think that's why this book touches so closely to my own heart. 
Don't worry though, this book is not anti-religion. It IS however, anti-discrimination in the name of religion.
The Coming Home love stories show a unique approach to rethinking home and embracing quirky southern ways.
The goal of the series is to uplift and promote the idea of family, relationships, and community while demonstrating how beautiful it is when someone finds their way back home.
Coming Home Books 1 and 2

The Coming Home series is a sweet contemporary romance series 
without explicit sex scenes.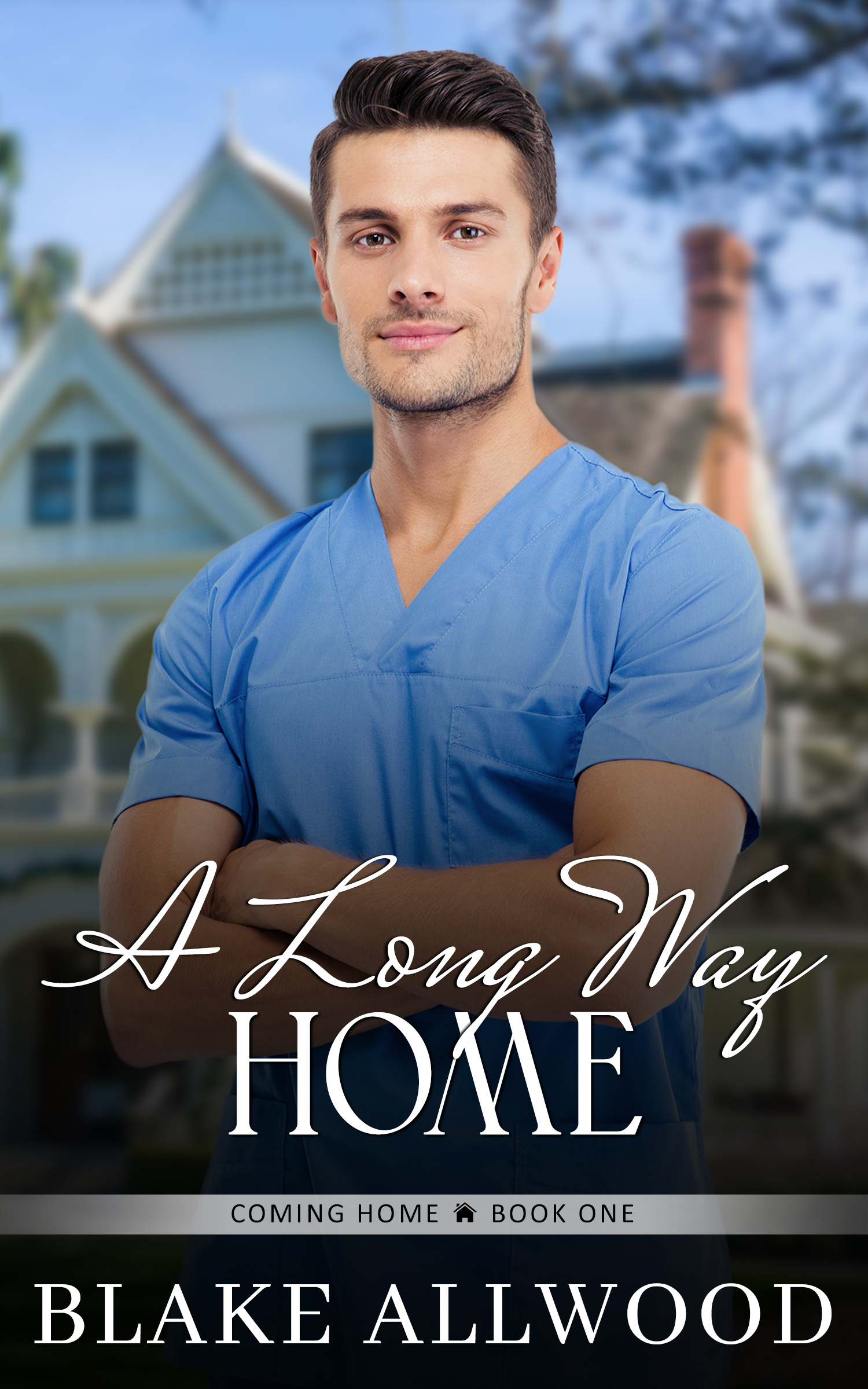 A Long Way Home
With the odds stacked against them, will they be able to overcome, or will their pasts push them apart, forever?
Family Home
Facing the past is never fun, especially when it involves seeing the man you still love. When their lives are once again intertwined, is a second chance possible?


ADAM J. RIDLEY'S

---
EMERGENCE

A SUPERHERO NOVEL


Kaden has phenomenal powers, but his abusive past makes him a ticking time bomb. Will his love of one man be enough to keep him from destroying everything around him?

Check Out These New Authors
with Free Samples

---
Each month, a group of authors I've joined has come together to promote each other's newsletters. Of course, that means you get lots of great free samples.
This month, I'm promoting Ali Ryecart and Vinni George.
I'm looking forward to reading their books as well.
(Click on covers for link)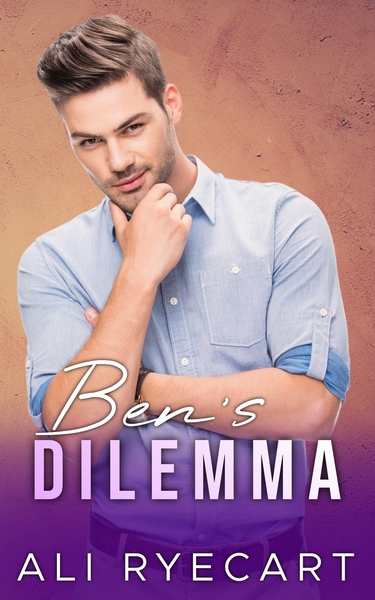 When the past walks into the present in the form of Jamie Collman, with an offer that's beyond tempting, Ben finds himself facing a dilemma he's only ever dreamed of.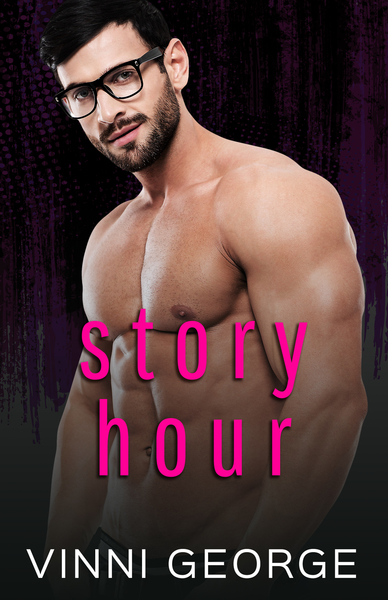 Story Hour is a 16,000-word standalone short that features a chance meeting, sexy librarians, a summer storm, a shared appreciation for Chicago's architecture, and the swooniest epilogue ever!
50 of your favorite MM romance authors are joining forces to give away a Kindle Fire and 50 eBooks to enjoy with it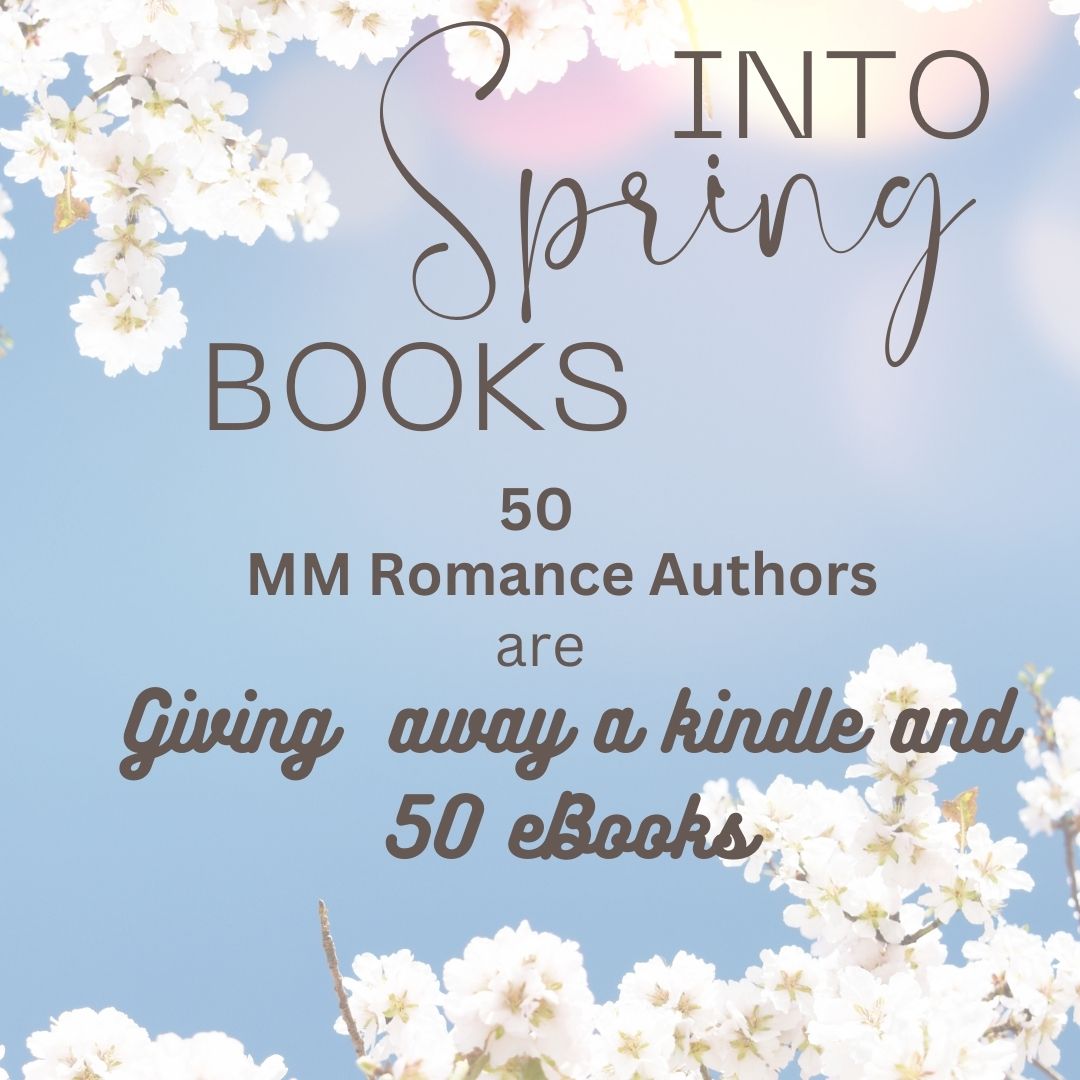 Adam J Ridley's Book Catalogue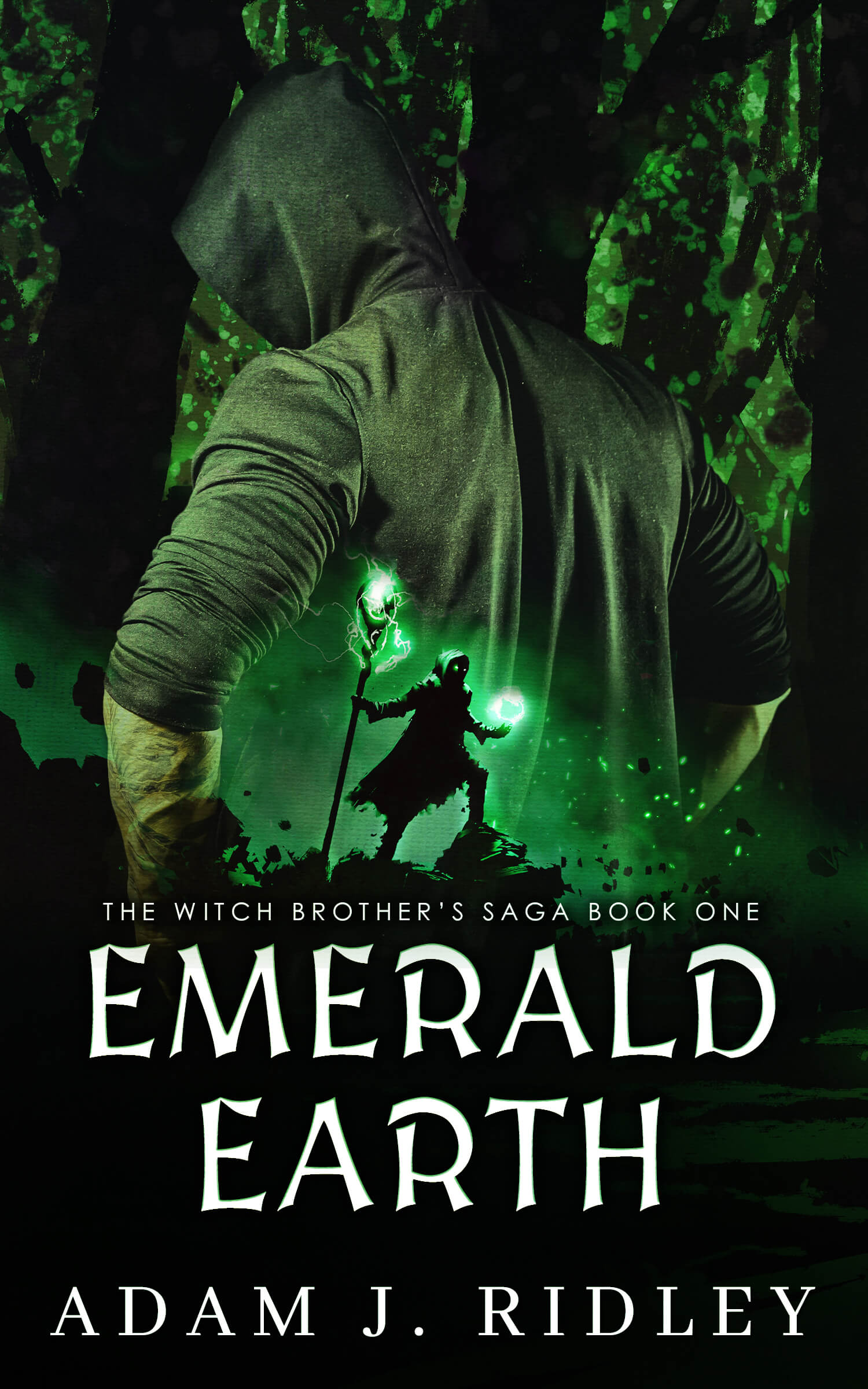 FREE TODAY!
Cursed to never find love, Crea is shocked when he finds the perfect man. Choosing to fight the curse could cost him everything, including his life.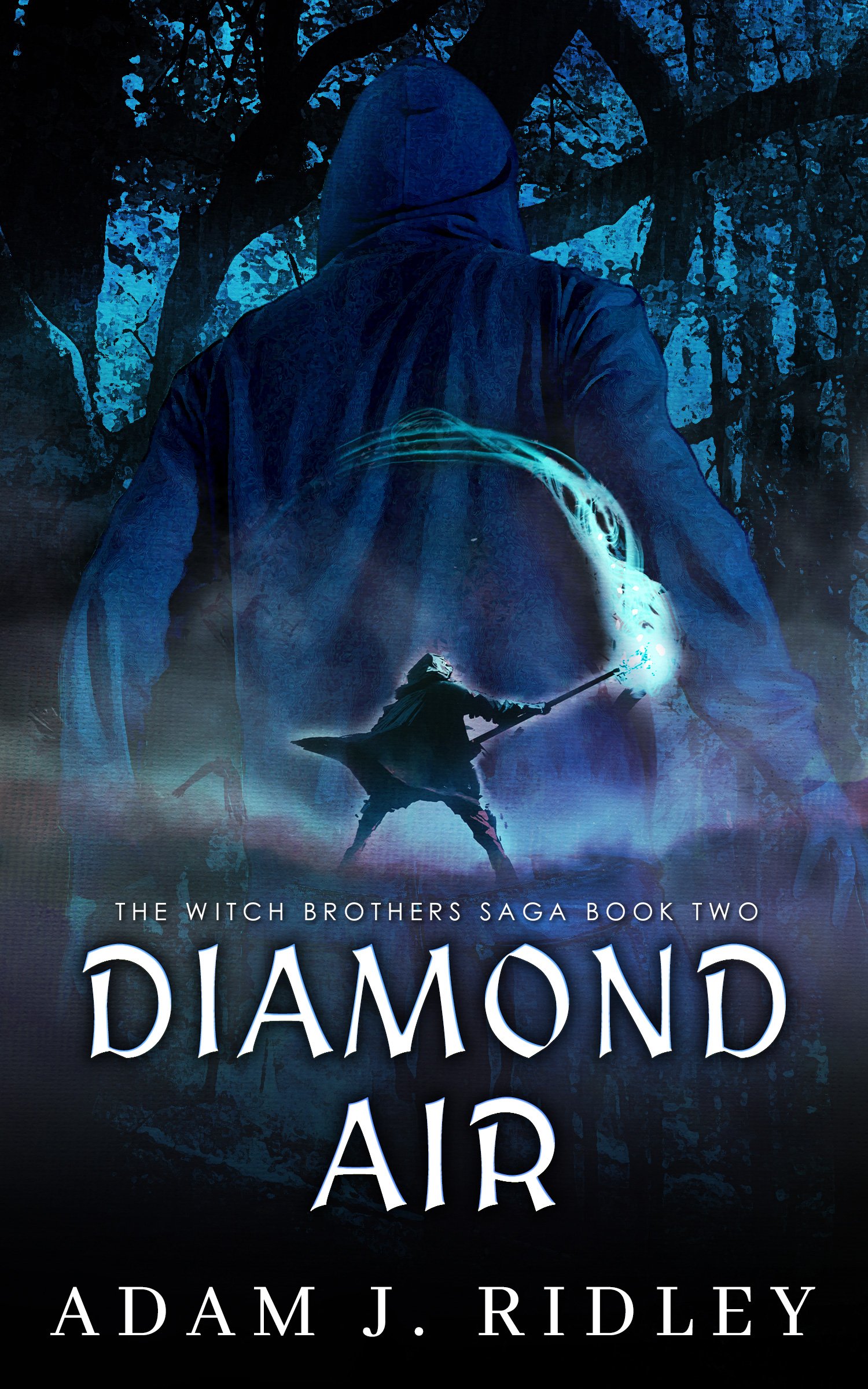 Is this man his first real chance at love… or will his father's curse stop it from happening? Will pursuing this newfound love put both their lives at risk?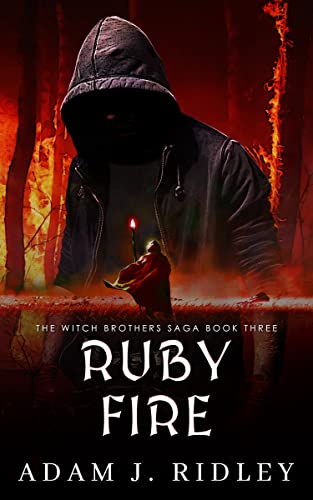 When forced to choose between ending his father's curse and his fear of commitment, will Kyle embrace his destiny or will he turn away and let the world burn around him?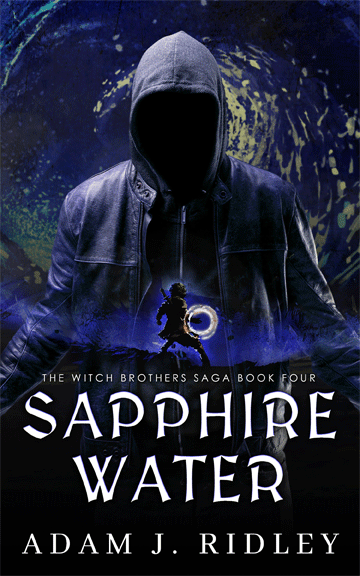 Setting the third brother free should have broken the curse for good, but the darkness still threatens everything. The curse cannot be truly broken until the fourth brother is found and he too finds true love.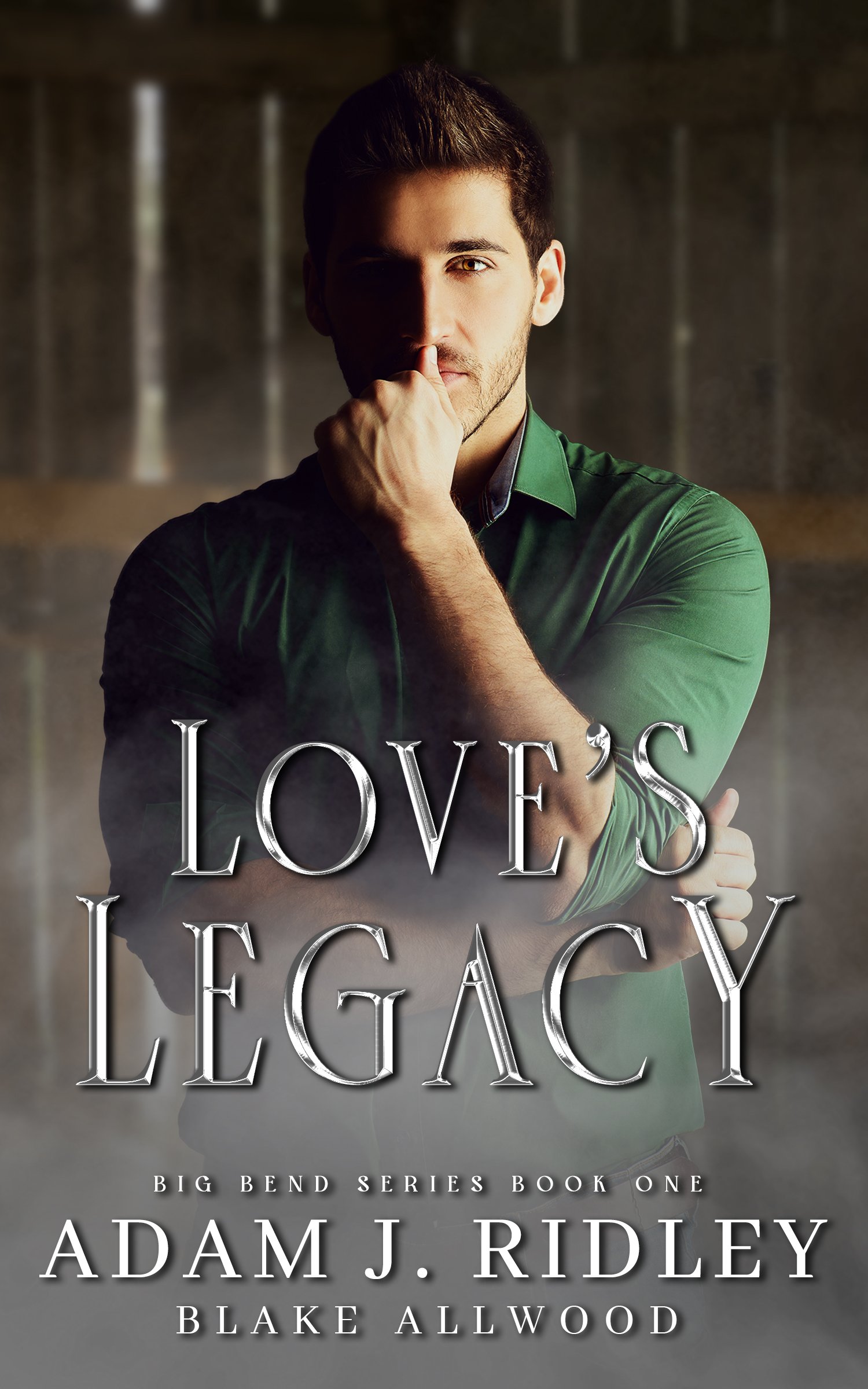 Flex inherits his family's ranch and begins being plagued by prophetic dreams. Will his love for motel owner Mitch be enough to keep him safe?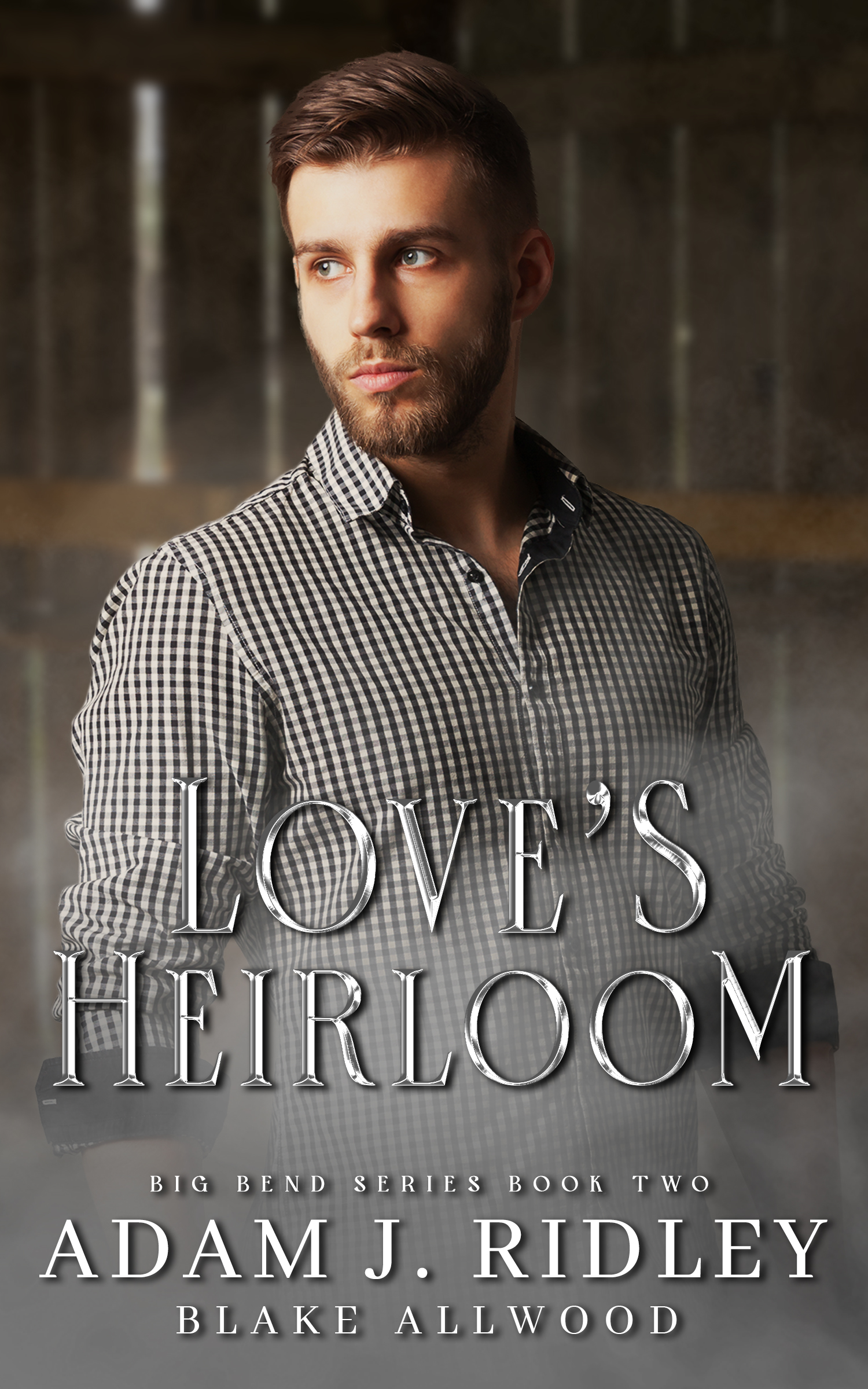 Eddie is confronted by a ghost that Alex resembles. Neither trusts the other. Can their unlikely relationship help them survive the imminent danger?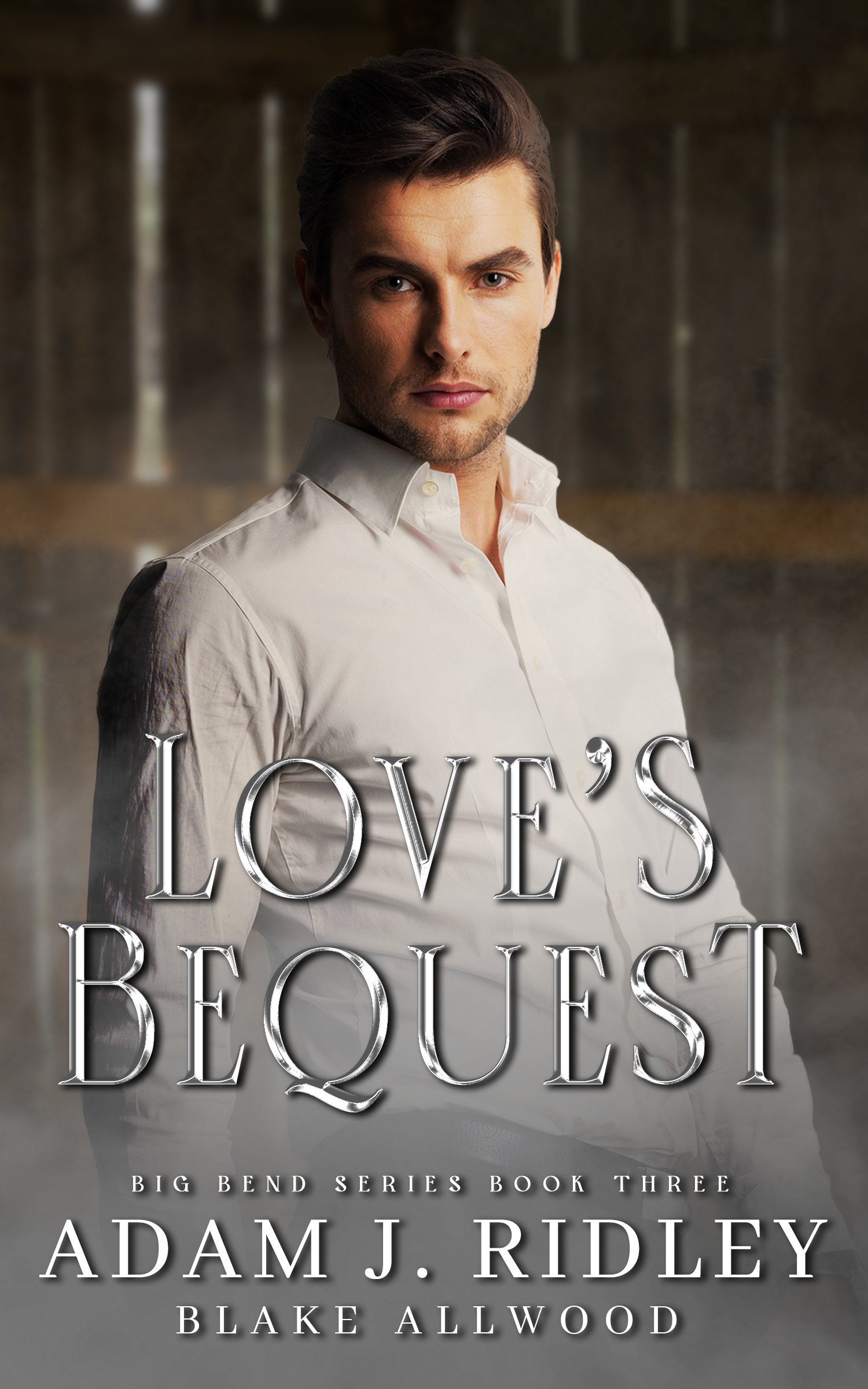 Steve sees ghosts, Eric feels disconnected from the world. Can these two find solace in each other's arms?
This week I'm trying something a little different.
Instead of giving you a Milo and Clack story, 
I'm going to give you a sneak peek of
Discovering Home... Enjoy!

If you missed any parts of Milo and Clack, CLICK HERE to visit the newsletter archives to read them.
Matt
I walked toward the old rundown log cabin and shook my head at the rusting nineteen-sixties trailer that stuck out along the back of it. Despite my grandpa being wealthy, we'd lived there for several years after my parents had died.
I used to tell my grandpa that when I grew up, I'd fix up the log cabin and live here on the farm.
He just laughed at me. The cabin wasn't likely restorable, but it was a nice dream.
Even all these years later, I still loved this land, though not necessarily its location. It sat halfway between Mayville, where I went to school, and Crawford City, our bitter rivals.
Ironically, for a time, our mill had been the only one used by Mayville and Crawford City alike. But that was before the Civil War, back when the silenced mill was hopping with activity and the rotting log cabin was newly built.
The old mill still stood proud next to the stream, looking more or less how I remembered it as a kid. The water wheel, which had rotated for more than a century and a half, had stopped turning since I'd left. I could still hear the rhythmic sound of churning water in my memories, though.
As I roamed around the property, I parked myself on the mill's plank bench—another thing that'd been here for generations—and basked in the beauty of the old place. I had missed it, missed home.
After I went to college, my widowed grandpa met and married Elizabeth Carey from Crawford City. Elizabeth, who went by Beth, was first cousin to the beloved Crawford City Cross sisters and was wealthy in her own right. Ms. Beth owned a nice brick ranch house in Crawford City, just a short distance from her cousins' Victorian mansion. That was where my grandpa lived now.
I didn't visit often. That might have made me an awful grandson, but I had my reasons.
"I need you, son…" my grandfather had said while I sat next to him in the hospital. "You know I wouldn't ask if I didn't…"
"I know, Grandpa, I'll be there. You can count on me until you're better," I'd reassured him.
Of course, I'd told him that. My grandpa was my family, the last of my family. Sure, I had a few relatives left on my mom's side, but we'd never been close. Not like me and Grandpa. I'd honestly do anything he needed me to do, even though I didn't really want him to know that.
The week he got out of the hospital, I'd come back to stay with him and Ms. Beth. That was when he'd told me he was turning the old farm into a winery.
"Grandpa, you don't drink," I said, laughing.
"Well, I don't, much. Before you say anything, the good book says, don't drink much, not don't drink at all. Besides, my sweet Beth likes her wine, so I've been playing with the idea off and on for a while."
He paused like he was waiting for me to contradict him, and when I didn't, he continued. "Anyway, I need you to tend to those vines until I get the use of my body again," he'd told me.
I shook my head as the old religious teetotaler completely shifted his ways in front of me.
Although the stroke hadn't been bad, it had partially paralyzed his left leg, and his left arm was pretty weak as well. Still, the day he returned home, he began pushing for me to take him to the mill property.
"I want to show you how to do it," he insisted. 
Ms. Beth nodded her agreement, saying the doctor had told him, as long as he took it easy, it was fine.
I sighed and agreed to his demands.
He talked about the vines and how to care for them, the amount of water they needed, when to let them get dry, and how to use manure from the local chicken farm to provide nitrogen. I had no idea about most of it, and since we'd never farmed the land we lived on, I hadn't learned about farming.
"Grandpa, you're gonna have to write all this down. I'm not a farmer. I'm an artist."
He nodded. "And a good one too. Don't you forget that, son."
That made me smile. Grandpa had always encouraged my artistic abilities. What he hadn't been able to deal with was my sexuality, and it wasn't ever something we talked about directly. I largely attributed that to the intolerant church he attended, and donated huge amounts of money to. But he'd embraced my choice of occupation with no effort.
After graduating, he'd put me on an allowance, saying, "Anyone with a gift like yours needs to focus on that and leave the corporate bullcrap to those less fortunate." He'd meant those who didn't have artistic abilities, not financial. Despite the wealth my grandpa had acquired, he didn't think money made him better than anyone else.
The only reason Grandpa had money was because he never spent any. When his father sold the government a huge portion of the land our family owned to make a reservoir, my great-grandfather had invested the money, which then turned into more money, and so on and so forth.
I'd used Grandpa's allowance to pay for a warehouse in Lebanon with a small apartment attached. "Live close to the bone," he'd admonished me all my life, even as a young adult. I had done so and now I appreciated the values he'd taught me, because living on a tight budget allowed me to live the life I loved. It allowed me to paint and not to have to hawk my wares, like every other artist I knew.
"Wow," I said as we walked into the young vineyard, Grandpa hanging onto my arm for balance. "This is like you see on TV!" Beautiful rows of grapes grew along a hillside that'd always been leased out to a local cattle owner. I'd never thought much about this part of the property, since the mill and cabin had always been my favorite.
I had to admit, however, I might be changing my mind. There was something magical about the vineyard. My fingers began to itch for my brushes. I could almost imagine what the area looked like in the late evening as the sun set over the forest that bordered the vineyard to the west.
I must've stared at the property for a full fifteen minutes, imagining how the scene would unfold on canvas. I'd all but decided I'd want to paint it in watercolor. I could see the muted tones melting into one another when I heard my grandpa clear his throat, snapping me out of my reverie.
When I looked over at him, he chuckled. "You were imagining it as some of your art, huh?"
I smiled. "You caught me. It's just so pretty, Grandpa. You've done something wonderful here."
He nodded over to an old nineteen-twenties barn that had been leased out to the same cattle rancher. I'd actually never been inside the building, but when we walked in, I stopped dead in my tracks.
The old barn had been converted into a usable space, with concrete floors and boarded walls. It even had electricity and, apparently, running water.
You couldn't tell all that from the outside, which looked sort of run-down and rustic like it always had.
"When did you do this?" I asked as we walked back out.
"It was finished a couple months ago," he said, sounding a little discouraged. "I have all the wine-making equipment in here, but now I'm too feeble to do much with it. I'm hoping you'll take over, though."
I just stared at the building as Grandpa stood silently beside me, letting me consider his proposition. I had no intention of coming back to this hateful part of the world. Visiting once in a while was doable, especially whenever Grandpa and Ms. Beth needed my help, but live here? Lebanon was about as rural as I wanted to get, and to be honest, if I'd had more money, I'd probably have moved to Nashville.
Not that I got out much, and forget dating… most of the time, I just wanted to stay home and paint or cuddle up with a book. I wasn't much for socializing. I guessed that made me a recluse, but whenever the subject came up, I'd tell people I was a serial introvert.
"Grandpa, thank you, and I'll help as long as you need me, but I can't see myself living here, and I sure as hell can't see myself getting this place up and running. I'm an artist, not a farmer, or whatever they call people who run vineyards."
Grandpa chuckled. "Son, I know this will all be uncharted territory for you. But someone has to oversee what's going on, and you and my sweet Beth are the two people I trust most in this world. As for the grape growing, I already put feelers out for someone to come run the vineyard, and I've hired a man who's coming from California to help. He knows his stuff, and has already been here to tour the place."
I nodded. "Sounds like you already got it all set up," I said, feeling better about the whole thing. "At least I won't have to learn how to make wine and actually run a vineyard."
"Well, see, there's a problem. He won't arrive until after harvest, because he's still under contract with his current employer, but he's provided instructions on what to do. We'll have to pick, sort, and destem the grapes, then do some crushing and get them into the processing units to begin fermenting."
"And you want me to do all that?" I asked.
"I want you to supervise. But yeah, you'd need to do some of it," he said. "The new guy will be here to manage most of the fermentation process."
My grandpa hardly ever asked for my help, and he clearly needed it now. He'd raised me after my parents died, paid for my education, and had been sending me a nice allowance every few months since I'd graduated. I could and would do this for him, despite all of my personal reservations.
***
Ready to read more?  It's available now on Kindle Unlimited or you can purchase it by clicking the button below:
Blake Allwood's Book Catalogue
Melody of the Heart
Entrapped by his ex, life feels hopeless. Now, he has to teach a mechanic to play piano like a pro. As he fights to save his father's beloved Steinway, he never dreamed he might also save his heart.
Melody of the Snow
Family inheritance or his own passion… Can he have both?
Changing His Tune
(Road to Rocktoberfest)

Tired of being lonely, Hayden decides to take his life back, starting with changing his music and his identity. Will these transitions be worth the risk, or will they destroy everything he's worked for?
Moon's Place
Moon's Place is a sweet (no explicit sex scenes) short story.
Tenacious
For those who want a little more heat in their stories (Explicit Sex Scenes)
Aiden's art is his passion, but he's lost inspiration. When he meets the gruff but sexy rancher Devin, his life is changed forever.

[ Leave A Review ]
Bobby didn't mean to be a best-selling author, but a nasty breakup inspired him. When he meets sexy publisher Liam, will his past block hope for love?

[ Leave A Review ]
Suzie struggles to overcome her past when her perpetrator returns intent on silencing her. Can she overcome her hatred and save her new relationship?

[ Leave A Review ]
Elian, a sexy restaurateur meets Martin, an equally sexy food critic. Will their past keep them from giving love a chance?
Trevor comes out as bisexual, meets the man of his dreams, and learns he's a new dad. Will he be able to survive his conservative parent's wrath?
Joshua inherits his uncle's orange grove. Clay isn't ready for a new boss. Will their challenges keep them from the love they desire?
Bennett goes from homeless to millionaire and meets reality TV star Les. Will their love be enough to save Bennett from his father's malicious plots?
After Daniel takes a nasty fall, a handsome ranger comes to the rescue. When his life is in peril once again, will their love be enough to save him?
Bentley's past holds him captive until he stumbles into love. Can he finally escape his past or will he lose his new found love?
LGBTQ+ Ownvoice Bookstore
We are literally adding new books weekly so visit us often.
Meanwhile, check out our featured author below!

BIBLIOPRIDE
Featured Author


This week's Featured Author is Nigel Steven Bray

Select Newsletter Frequency Below:
The selection workflow is a work in progress, we are still working out bugs so if you get newsletters more or less frequently than you select, please reselect your option in the next newsletter until we get the process fully automated. Thanks, Blake
New Release newsletters will go to all subscribers, regardless of subscription frequency selected.
Blake Allwood Publishing
235 Rainbow Dr, PMB 13508, Livingston
TX 77399 United States
You received this email because you signed up on our website or made a purchase from us.
Unsubscribe