If you are using a mobile device and having difficulty reading the newsletter, try setting your device to dark mode.
What's Happening With Me?
May 2023

Mark Twain is reported to have said, "the coldest winter he ever spent was the summer he lived in San Francisco."

I've learned this applies to most of the Pacific Coast. As spring settles on the rest of the Northern Hemisphere, the hubby and I find ourselves on the coast of Oregon. 
We truly loved our trip from Arizona to here, stopping in LA and having dinner with the beloved Shane Morton, then driving up Highway One and doing the touristy thing at Hearst Castle, before spending several days in San Francisco, and visiting the Castro.
I can see so clearly now why people love this part of the world. It's spectacular!
At the moment, our RV is perched atop a cliff not unlike the one in the picture above, watching the Rogue River flow by. I've been blessed with daily sightings of seals, sea lions, and various sea birds. 

Its times like these I can't help but be exceptionally grateful for living my nomadic lifestyle.

In the world of writing, I've finally gotten my groove back. I sent my haunted story, Cordelia Manor to my editor Jo yesterday. This book will eventually, after a lot of work from my poor editing team, become part of the anthology, Realm of Midnight: A Limited Edition Fantasy and Paranormal Collection. This will be released as an Adam J. Ridley book.
I also started my Road to Rocktoberfest 2023 novel. This one will basically be part two of the one I wrote last year. So, yeah, you'll all get to see Erik, Hayden, and Onslow again. This is Ted's year though. He's totally gonna get his HEA!

Next month I start a long trek of book promotion, research, and visiting family.  

I will be in Kansas City for Conquest KC on June 1st to celebrate the release of Emergence, my first superhero science fiction book under Adam J. Ridley. 

Then, I'll be spending some time with my family in Tennessee where I will begin writing a historical fiction based upon my own Tennessee ancestors. 

I will be in Chicago at the end of June for my debut at the American Library Association... I'll be at the IBPA booth doing signings on Sunday, so if you're there, please come find me!

Finally, I'll be at BayCon in San Francisco the first weekend of July before going back to the RV, my husband, and puppy dog Denver to, I'm sure, crash like a granite monolith into the sea (sorry pic above, I had to reference it again...)

I'll be giving details of where to find me in next month's newsletter, but if you plan to be at any of these events, please come find me!

A Superhero Novel
EMERGENCE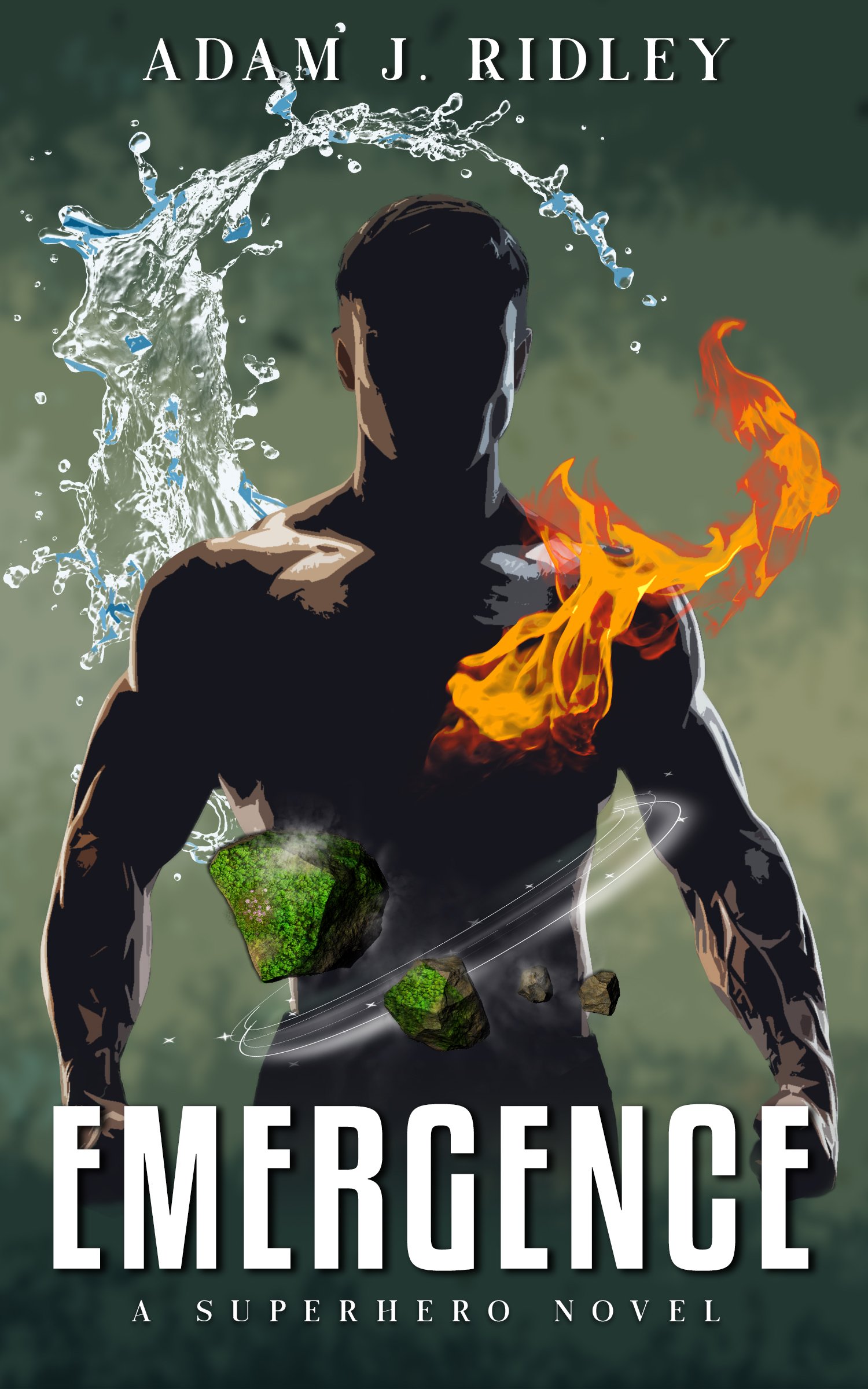 Kaden has phenomenal powers, but his abusive past makes him a ticking time bomb. Will his love of one man be enough to keep him from destroying everything around him?
Had it not been for his latent powers, Kaden would have perished at the hands of the men who enslaved him.
Lysander comes from an idyllic childhood, but lacks belief in himself and his powers.
The two men's encounter at a superhero college sparks intense and powerful animosity. As they confront a common enemy, the dynamic quickly evolves from enemies to lovers.
When a supervillain wrests control from Kaden, will his love for Lysander stop him before he destroys everything he holds dear, including the world itself?
The Coming Home series 
is a sweet contemporary romance series without explicit sex scenes.

The Coming Home Series Book 3
Discovering Home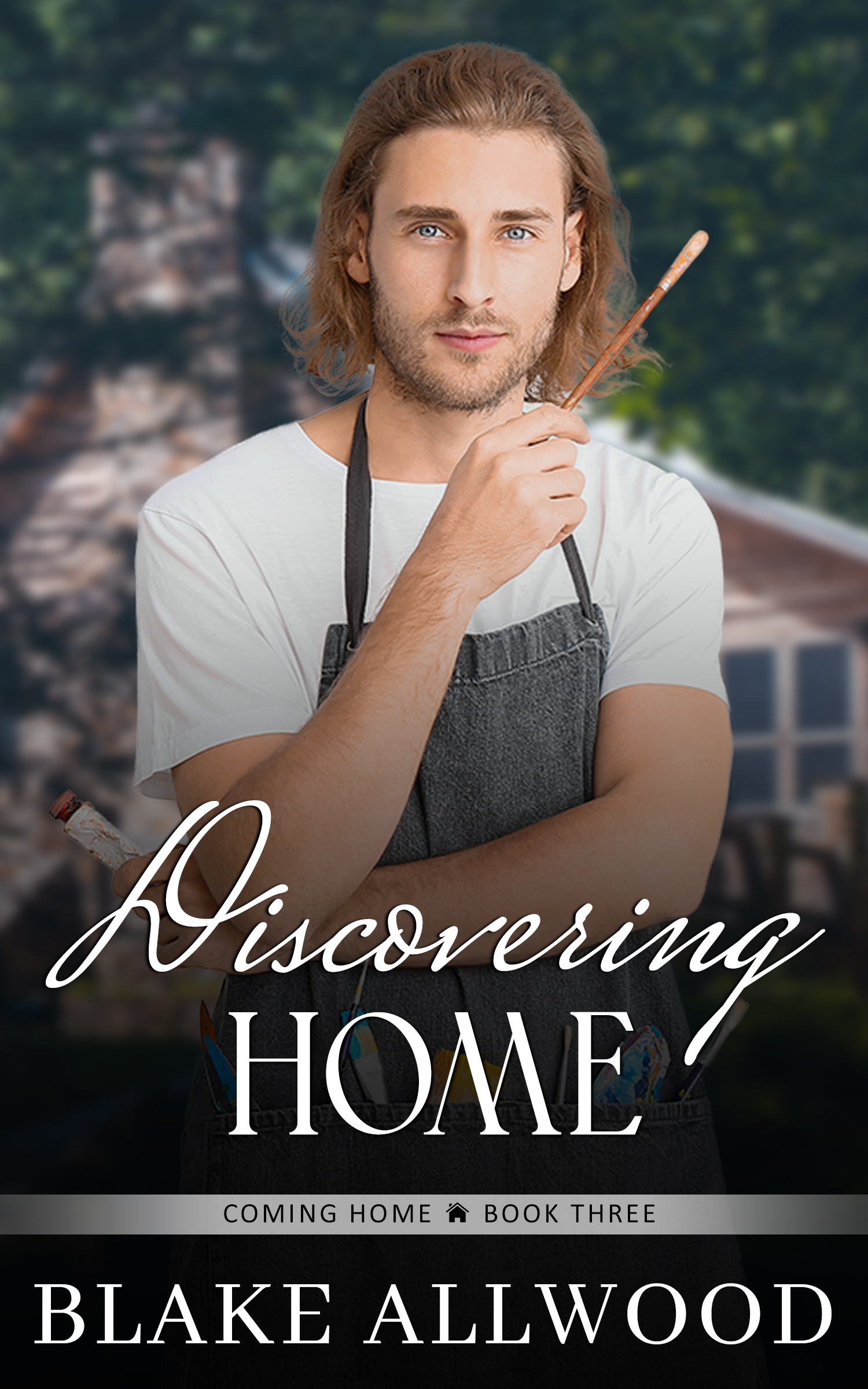 Choosing his self-respect over his inheritance leaves him adrift. Can the sexy wine grower be his foundation, or will everything be lost?
Matt's late grandfather always supported him as an artist, but the inheritance and new vineyard he left for him came with a catch that throws everything into doubt. Life becomes even more complicated when he can't stop thinking about Logan, the attractive wine grower his grandfather hired before he passed away.
Logan has always dreamed of making award-winning wines, so when a chance to take over and build a new winery falls into his lap, he grabs it. Unfortunately, his dreams seem to be dashed with the death of the winery owner. His life is upended, and his attraction to the late owner's grandson just seems to make things worse.
As the two men navigate their way through family, social and legal challenges, will they be able to overcome all that's stacked against them, or will everything they're working for be lost?
NOTE: Discovering Home is an angsty, low-heat (no explicit sex scenes,) sweet, high drama romance.
Triggers: Religious controversy, homophobia, loss of a family member, disappointment, family drama, abandonment of adult child, ostracized family, employer/employee relationship, legal disputes
The Coming Home series is a sweet contemporary romance series without explicit sex scenes.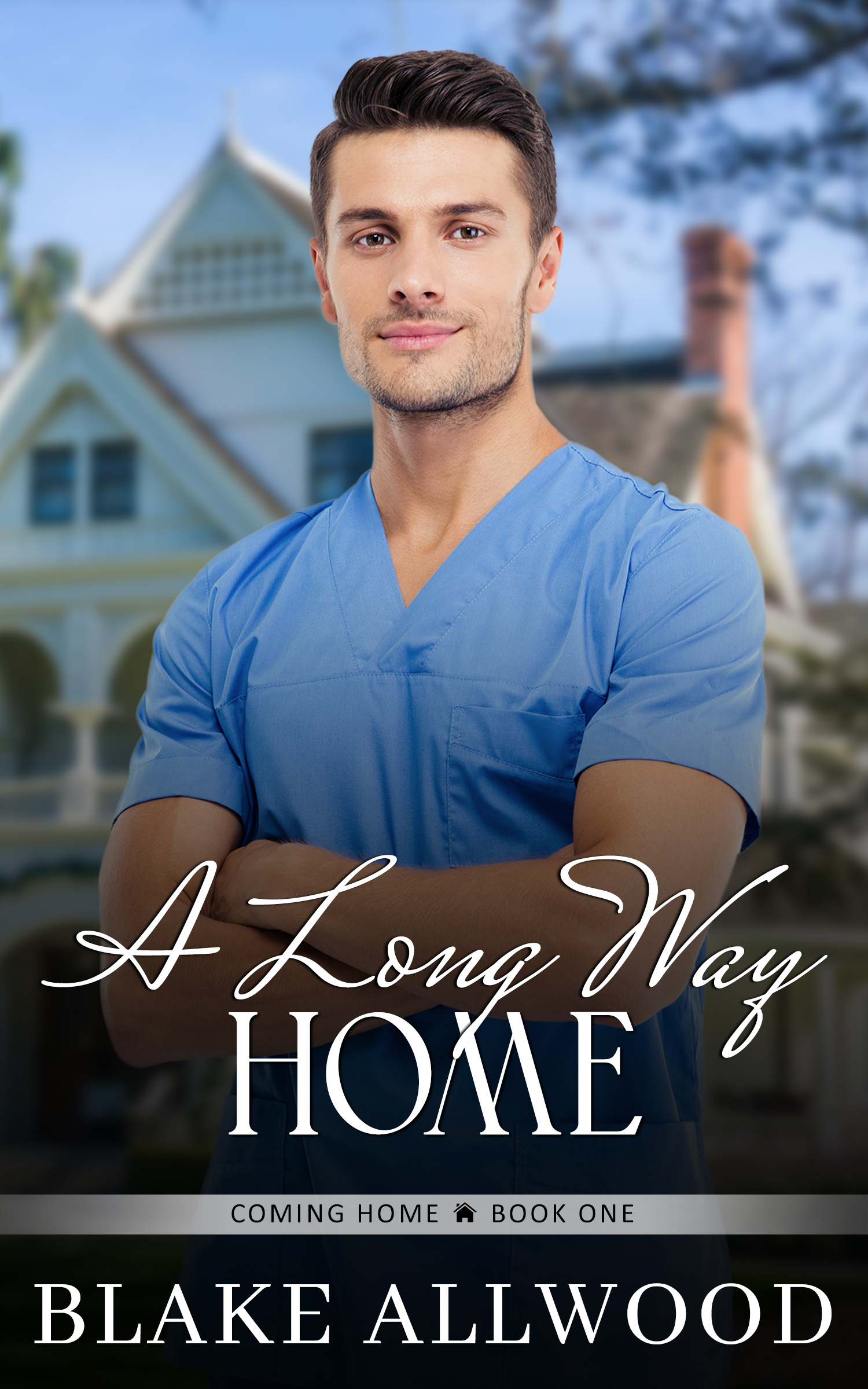 A Long Way Home
With the odds stacked against them, will they be able to overcome, or will their pasts push them apart, forever?
Family Home
Facing the past is never fun, especially when it involves seeing the man you still love. When their lives are once again intertwined, is a second chance possible?
Adam J Ridley's Book Catalogue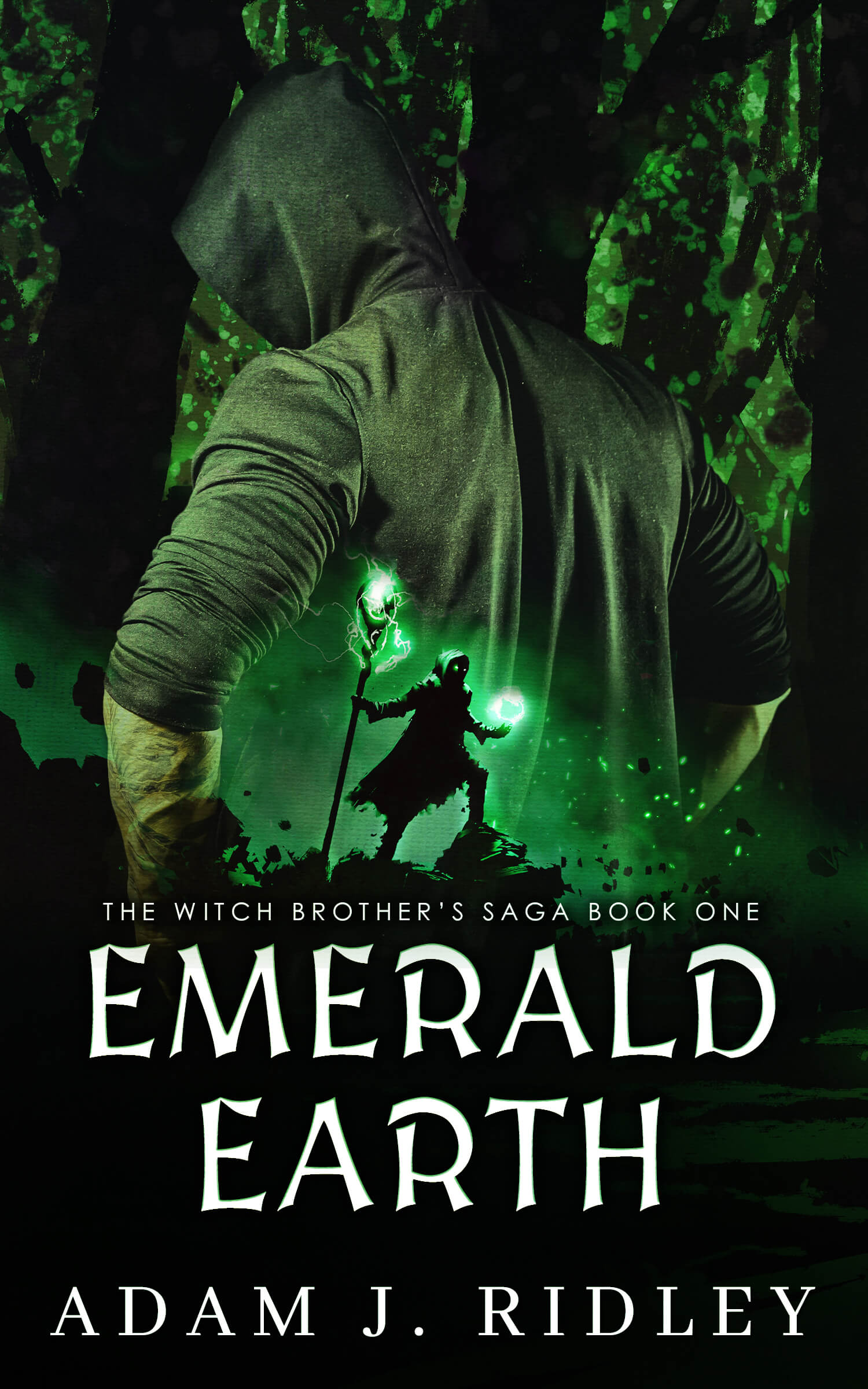 Cursed to never find love, Crea is shocked when he finds the perfect man. Choosing to fight the curse could cost him everything, including his life.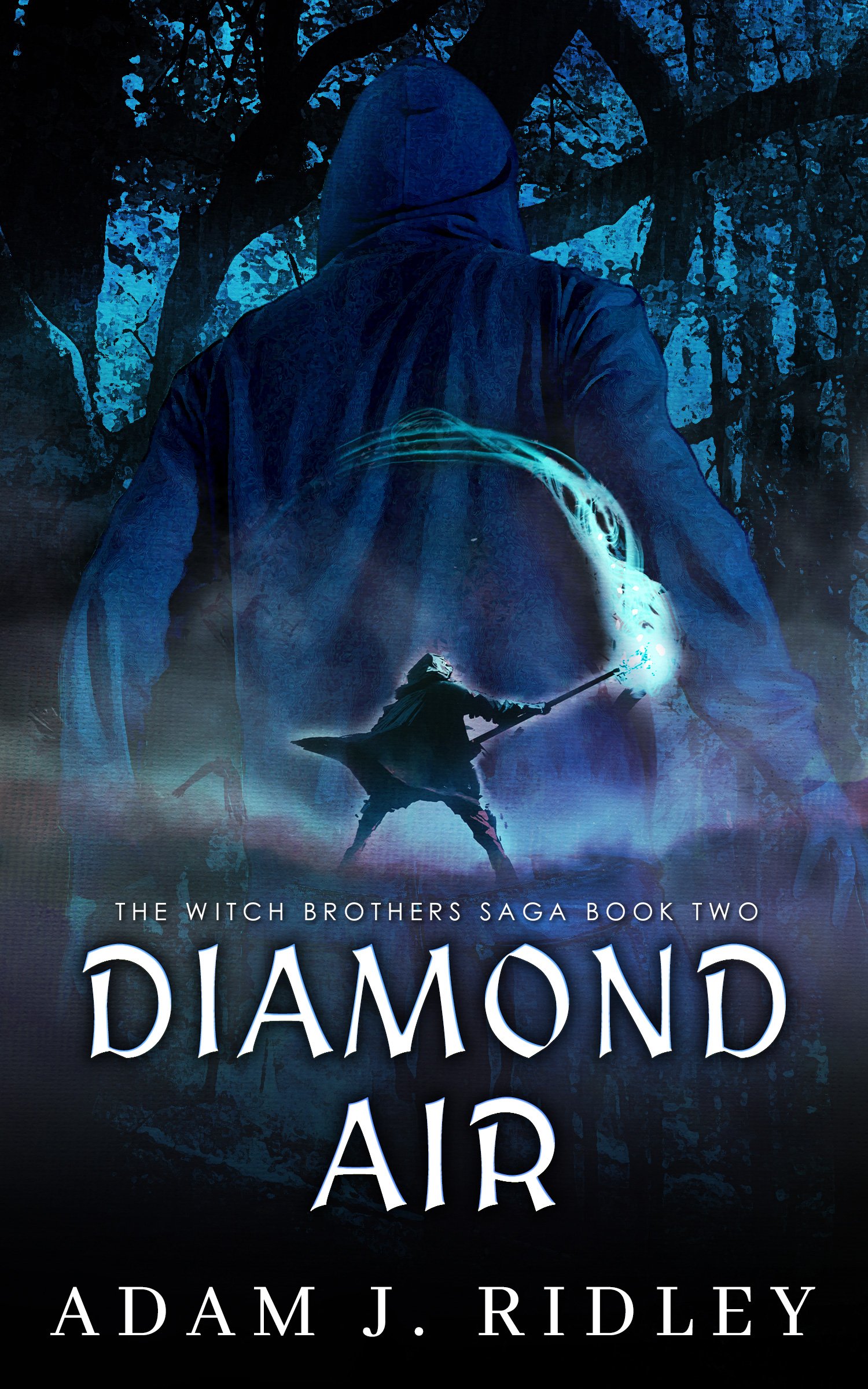 Is this man his first real chance at love… or will his father's curse stop it from happening? Will pursuing this newfound love put both their lives at risk?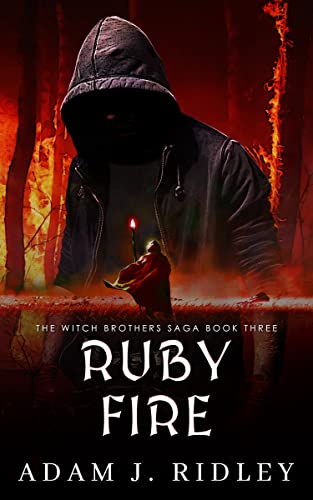 When forced to choose between ending his father's curse and his fear of commitment, will Kyle embrace his destiny or will he turn away and let the world burn around him?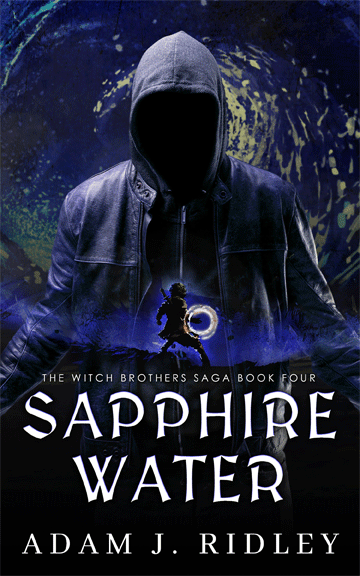 Setting the third brother free should have broken the curse for good, but the darkness still threatens everything. The curse cannot be truly broken until the fourth brother is found and he too finds true love.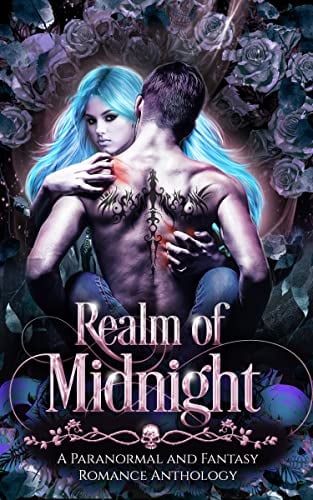 At the stroke of midnight, creatures of the realm come out to prowl. Several authors (Adam Ridley included) selling for one amazingly low price!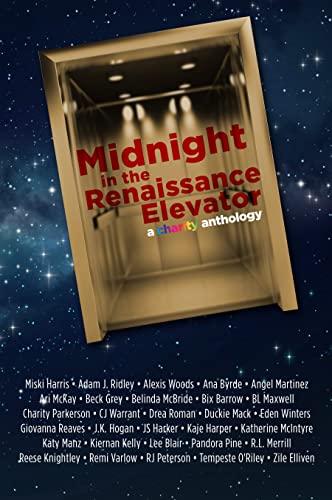 Do you like mechanical devices with personality? Sure, who doesn't? How about when they hold your life in the palm of their hands? Hmm…less sure now, yes? Don't worry, you're gonna love this.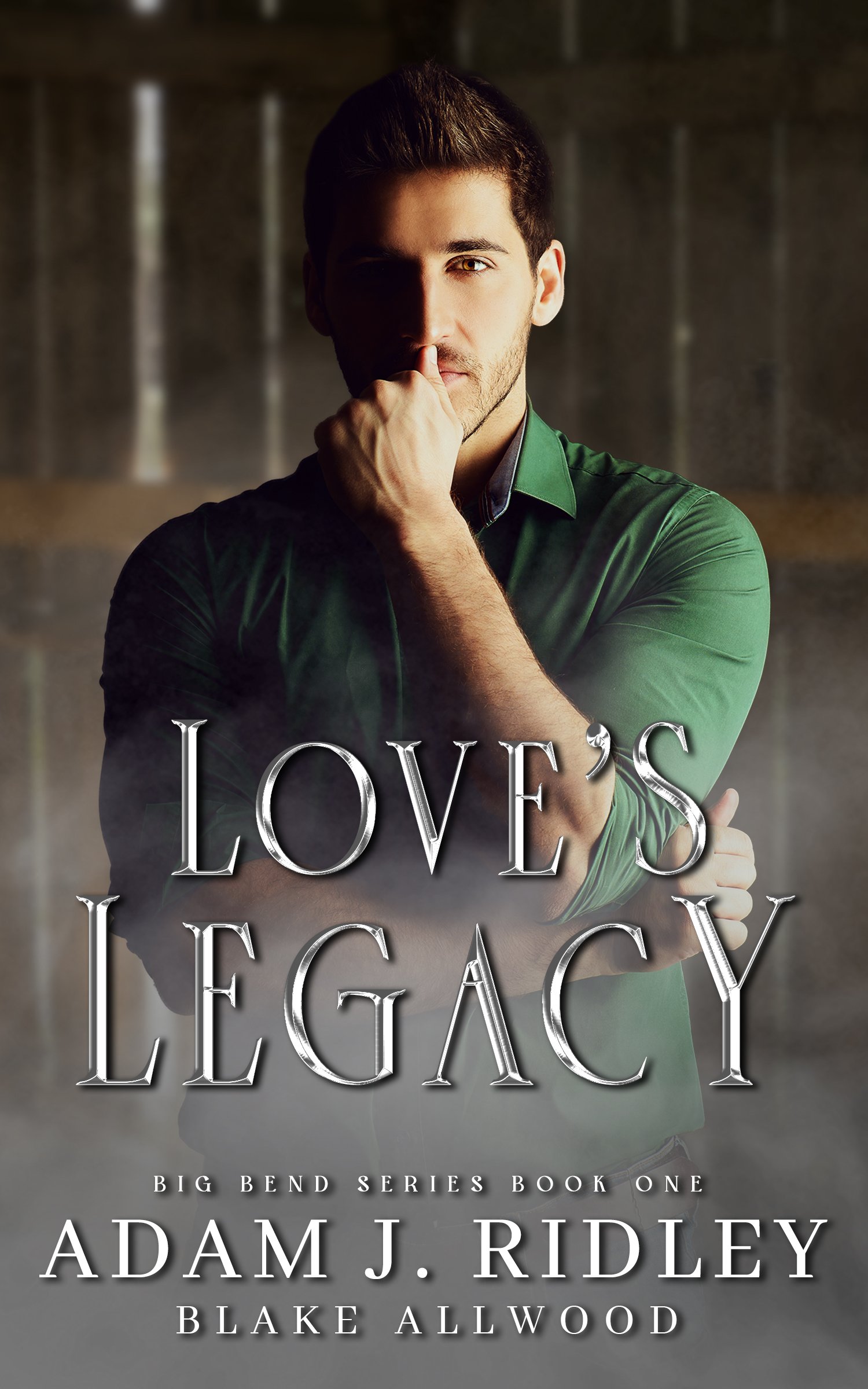 Flex inherits his family's ranch and begins being plagued by prophetic dreams. Will his love for motel owner Mitch be enough to keep him safe?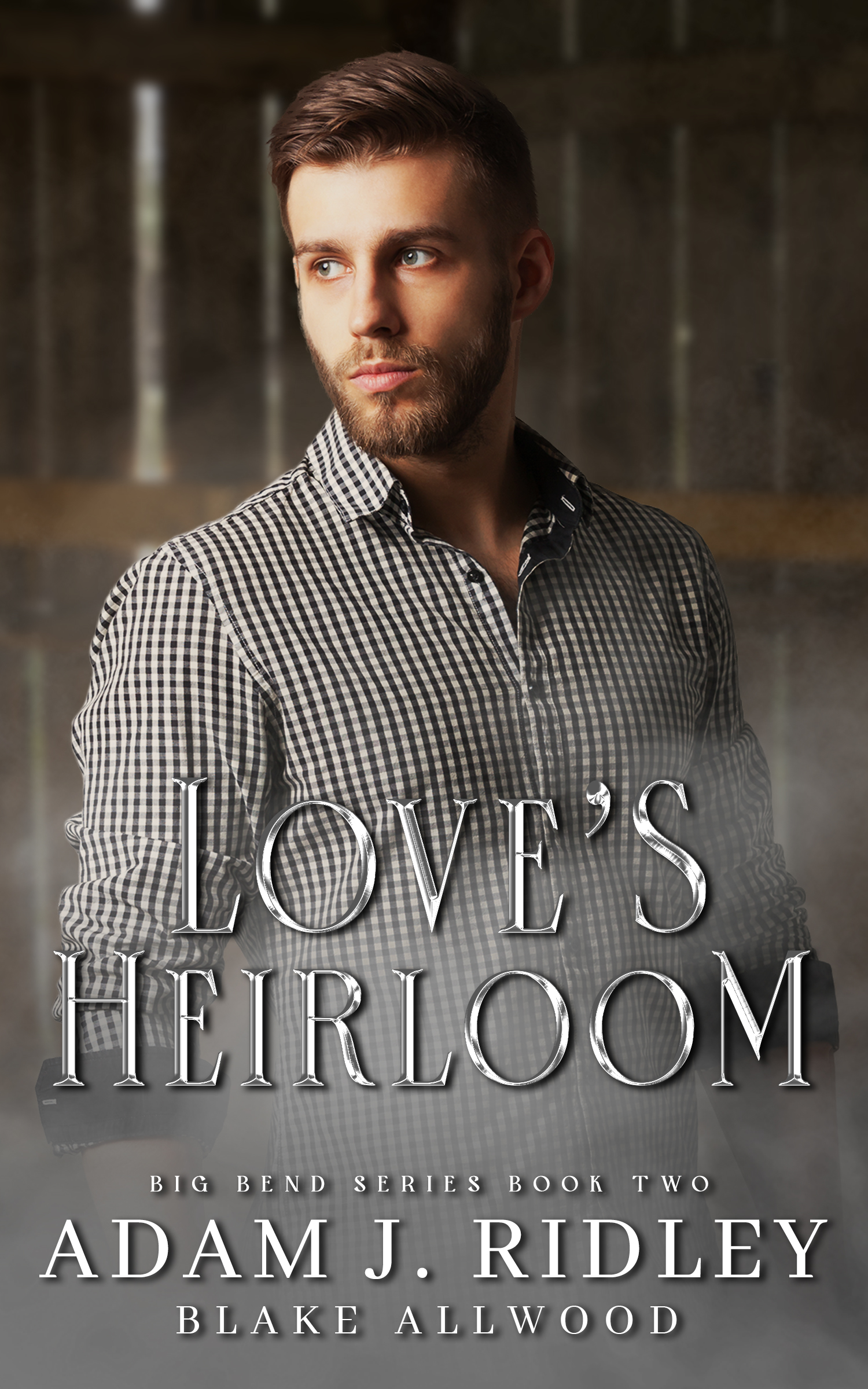 Eddie is confronted by a ghost that Alex resembles. Neither trusts the other. Can their unlikely relationship help them survive the imminent danger?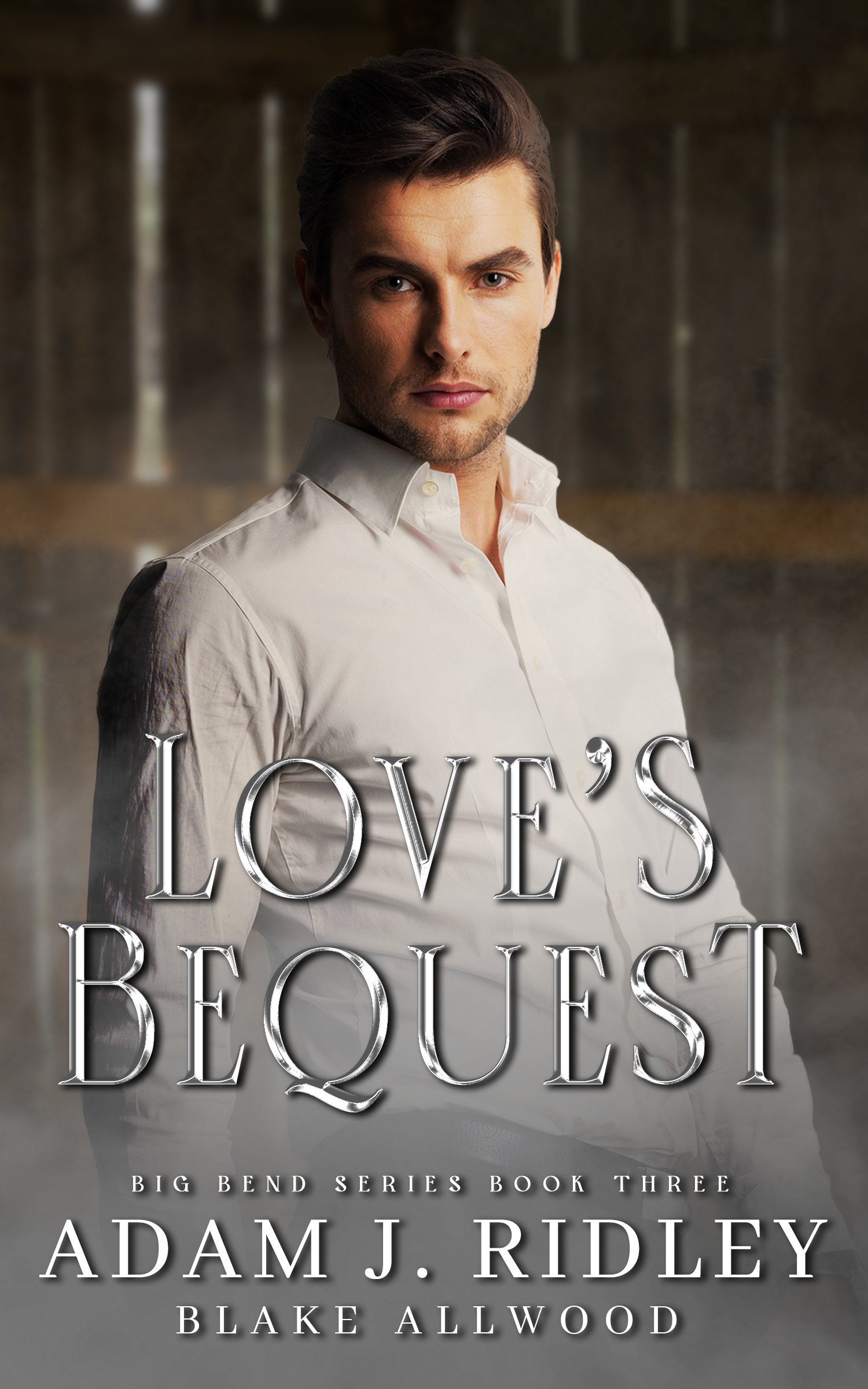 Steve sees ghosts, Eric feels disconnected from the world. Can these two find solace in each other's arms?
The next part of my weekly progressive story
Milo and Clack: An Elvin Love Story
is below.
If you missed any parts, CLICK HERE to visit the newsletter archives to read them.


Milo and Clack: An Elvin Love Story
Part XIII: Sacrifices to the King
Milo

"Why are you torturing me?" I asked as my arms felt like lead weights. The sexy elf dude had come back to where I sat, summoned a sword out of the air, and I thought for a moment he was going to kill me.
Instead, he handed me the sword, explained it was magic so it couldn't maim me; then, after summoning one that looked exactly like mine, he began swinging at me.
I lifted my hands to block the thrust the first time, and he sliced through them. I looked down at what must be my blood squirting all over the ground but I was unharmed. "Okay," I said and looked myself over again. "They don't hurt… okay I can do this."
The guard laughed and swiped my ass with the broad side of the sword. "Ouch! Fucking hell, why did you do that?" I asked.
"It hurts, just won't maim or kill you."
"Got it." I said and swung the sword with all my might. Which, to be honest wasn't very hard. I'm a book nerd, not a warrior. Hell, I never even tried to play sports. I just knew I'd suck at them.
"You can't attack when you're emotionally compromised. Watch me, and wait for an opening."
If the wretched elf gave me an opening, I never found it. Mostly, he beat the shit out of me for over an hour. "For real, tell me why I'm being tortured."
"Because, it's my job to keep you alive, and the best way to do that is to ensure you can at least fight if a battle ensues."
"But I don't have any magic, hoo-hah stuff, I can't summon swords, or whatever it is you are doing when you jump into the air like you did last time I swung this thing at you."
"Broadsword. This is a broadsword, and likely the thing you'll be using if you get into a hand to hand combat with someone."
"And, if I'm stupid enough to get into a battle, why a broadsword?"
The elf shrugged, "Cause we have more of these lying around than anything else."
I moaned, then almost screamed, when he swatted my leg with his sword. "Come on, face me again."
I wanted to stab him so bad… I know what I said about not wanting to kill people, but I wouldn't hesitate to stab this SOB if I could get to him. Not to kill him, I chastised myself, just before he came at me with his sword and it clanged against mine, causing every muscle in my hand to cramp at the same time.
I kept trying to give up, but before I could say anything he would come at me again, push against me, challenge me. Each time, my temper got a bit hotter. I'd swing at him, and he'd do some fancy elf thing, jumping six feet into the air, or flipping around. I no longer thought I was hallucinating, I was now convinced I'd died and gone to hell.
I mean, the elf was sexy, big butch dark brooding eyes. But, damn he was a demon. That explained it, this wasn't some fairy, or elf… "You're a fucking demon," I said when he dodged my sword again by leaping into the air.
He laughed and stood a few feet from me. "I've done the same move sixteen times. Exactly the same way, yet you still swing as if I were going to stand still and let you stab me. Why aren't you learning from your mistakes?"
"Why aren't you learning from your mistakes?" I mocked him.. I threw the sword down and collapsed on the boulder, exhausted. "Listen, why don't you pick on someone else? I don't want to be a warrior. I don't want to be this king, or whatever you keep calling me. I didn't choose this."
He sighed, picked up the sword, and placed both of them next to the boulder. When he sat beside me, I could feel the heat coming from his body. I could also tell his body was taut from years of training. I hungered to reach over and touch his arm, but restrained myself.
"I've told you, you don't have powers because your magic is not ripe. You will come of age in a few years, and when you do, your power will be extraordinary. But, even when you are magically powerful, knowing the basics can help you overcome a lot of issues. The one thing we're taught early on in our training is that relying on magic alone will get you killed.
"And relying on your strength alone, without magic? Does that lead to death as well?" I asked.
He nodded, "It does, but you aren't alone. You have me, and you have an entire legion of faithful warriors. Trust them…"
I just laughed, "trust a bunch of strangers who've never met me to keep me alive against an uncle set to kill me… an uncle who killed my birth family… yeah, I'm not putting much faith in that."
"You can, you should. We are sworn to you, our blood flows with the power of the Limbert Stone, the Limbert Stone honors the true king or queen. Right now, Repratian Milonium Debotious, that is you."
"And what of the guards my uncle has?"
Aah, they are powerful and many. They do not have the Limbert Stone, but they are a massive army."
"Wow, you make me feel so much better." I sighed.
"It isn't my place to make you feel better, King Repratian. It's my job to protect you, and the truth is more powerful a weapon than flattery or lies."
I shrugged, "I suppose, but I've had enough of the truth for a while. By the way, when do we eat? I'm starving."
The Elf Man nodded and stood up before walking over to where we first arrived. I recognized the place because, well, footprints for one thing, but also, there was an odd looking tree that stood there. Something about that tree felt… off. Like it wasn't supposed to be there.
I couldn't hear the elf, but I saw him speak to the tree. A few moments later, the young woman from the first time I ended up here, crawled out of the branches of the tree. She was carrying a backpack that looked like it was made from a cloth that glowed white.
When she came to me, she smiled then bowed. "Your majesty," she said, and I was surprised she was much more meek this time than she'd been before.
She put the pack on the ground and closed her eyes before chanting a string of words I didn't understand. Within seconds, the backpack turned into a bright light that blinded me momentarily. I closed my eyes against the glare and when I opened them, the desert landscape around me transformed.
We were now inside some large opulent room. There was a dining table in the middle of the room, that was literally covered with food. "Your majesty, from this point forward, just ask the table to provide what you are hungry for. If the food is located in the region where we live, the table can replicate it for you."
"Replicate?" I asked her, "Like on Star Trek?"
She looked at me strangely then over at the Elf man. "I'm not sure what Star Trek is."
I just shook my head, "Elves don't watch television I suppose?"
She smiled, "Oh yes, we do… my favorite show is Stranger Things."
"For real?" I was surprised a young woman her age had watched that show. Oh well, to each their own, right?
"Star Trek is an old show, well there's some modern ones, but never mind. Replicated food, is it real?" I said knowing I could go way too far down the Star Trek Geek track.
"It's real," Elf man said. "But you should eat, then rest. Tomorrow, I wish to begin training once again."
I moaned, causing him to chuckle. The young woman stared at me, then glanced over at Elf man. "He's training?" she asked.
The Elf looked abashed then nodded, "He needs to know how to fight, and I'm guessing we're being kept here, since we didn't arrive back at camp."
The young woman shrugged. "I don't know, I was just told to bring this to you, but that I shouldn't tell anyone you're here, so yeah, they probably mean to keep you here."
"Hey, what about my foster parents. They were at the camp with me…"
The Elf stopped me and said they were fine, probably taken somewhere safe. I pouted, "Will I get to see them again."
Both the elf man and the girl stared at me, then he shook his head. "When you are king, it's possible. Until then, no… right now the focus is to keep them away from your uncle King Atticon."
I was about to put one of the beautiful grapes that I'd plucked off the table in my mouth, but just then my stomach went sour. "Oh… I think I'm going to go wash up. I see there's a kitchen, so I'm guessing we have a bathroom here too… a shower?" I asked and the young woman nodded.
"Okay, I'm going to take a shower."
***
Join us next week as the adventure continues...
Blake Allwood's Book Catalogue
Melody of the Heart
Entrapped by his ex, life feels hopeless. Now, he has to teach a mechanic to play piano like a pro. As he fights to save his father's beloved Steinway, he never dreamed he might also save his heart.
Melody of the Snow
Family inheritance or his own passion… Can he have both?
Changing His Tune
(Road to Rocktoberfest)

Tired of being lonely, Hayden decides to take his life back, starting with changing his music and his identity. Will these transitions be worth the risk, or will they destroy everything he's worked for?
Moon's Place
Moon's Place is a sweet (no explicit sex scenes) short story.
Tenacious
For those who want a little more heat in their stories (Explicit Sex Scenes)
Aiden's art is his passion, but he's lost inspiration. When he meets the gruff but sexy rancher Devin, his life is changed forever.

[ Leave A Review ]
Bobby didn't mean to be a best-selling author, but a nasty breakup inspired him. When he meets sexy publisher Liam, will his past block hope for love?

[ Leave A Review ]
Suzie struggles to overcome her past when her perpetrator returns intent on silencing her. Can she overcome her hatred and save her new relationship?

[ Leave A Review ]
Elian, a sexy restaurateur meets Martin, an equally sexy food critic. Will their past keep them from giving love a chance?
Trevor comes out as bisexual, meets the man of his dreams, and learns he's a new dad. Will he be able to survive his conservative parent's wrath?
Joshua inherits his uncle's orange grove. Clay isn't ready for a new boss. Will their challenges keep them from the love they desire?
Bennett goes from homeless to millionaire and meets reality TV star Les. Will their love be enough to save Bennett from his father's malicious plots?
After Daniel takes a nasty fall, a handsome ranger comes to the rescue. When his life is in peril once again, will their love be enough to save him?
Bentley's past holds him captive until he stumbles into love. Can he finally escape his past or will he lose his new found love?
LGBTQ+ Ownvoice Bookstore
We are literally adding new books weekly so visit us often.
Meanwhile, check out our featured author below!

Select Newsletter Frequency Below:
The selection workflow is a work in progress, we are still working out bugs so if you get newsletters more or less frequently than you select, please reselect your option in the next newsletter until we get the process fully automated. Thanks, Blake
New Release newsletters will go to all subscribers, regardless of subscription frequency selected.
Blake Allwood Publishing
235 Rainbow Dr, PMB 13508, Livingston
TX 77399 United States
You received this email because you signed up on our website or made a purchase from us.
Unsubscribe