If you are using a mobile device and having difficulty reading the newsletter, try setting your device to dark mode.
Lesson Learned: I can not do creative writing when my husband is around.
So, here I am after four months off from writing and things are FINALLY getting back to normal. First, I've had to dig in and get my ghost story novel that'll be published as part of the Realm of Midnight anthology. The GREAT news is it's drafted and in my editors hot little hands. Now I await "the judgement..." (cue scary music...)
Joking aside, Jo, my primary editor will whip it, and me, into shape and I should receive it back for second rewrites soon... I hope (chewing my nails nervously.)
I've started drafting Road to Rocktoberfest number two and I'm about halfway through. I have to say, I'm really falling in love with these characters. I won't say much other than Ted (remember him from last year's Changing his Tune? He's the band's keyboard player. Well, this is Ted's year for love.
Book four of Coming Home is up and ready for prepurchase. For those of you reading that series, this is Jake's book.  Jake is the very energetic best friend of Todd. It's okay if you don't remember him, don't worry. You'll catch up when you read it. Oh, and Allen from book one, remember his brother? Okay, okay, that's all I'm gonna say... well almost.
My husband and I had the unique pleasure of being foster parents for several very long years, and just like in book one, where our MC had to face life after struggling with a difficult childhood, Jake and his brother have faced similar challenges. More than any other book I've written, Jake's book is an homage to my foster children. There are so many challenges for kids who grow up in an uncertain environment. I wanted to honor them in this story.
What's next for me? Well, I leave for Kansas City at the end of May to debut Emergence at Conquest KC. Then I'll be in Tennessee, working on a historical fiction project, then up to Chicago at the end of the month for the American Library Association conference before flying to San Francisco for BayCon. So, there won't be much writing going on in June.
However, do stay tuned and I'll fill you in on book 5. Which is near and dear to my heart as well. But, you'll have to wait until next month to get the nitty gritty about that one.
And one last thing....did you know the LGBTQ+ community has it's own social media platform?  It's similar to Facebook but dedicated to us.   I just found out about it myself, and I put the link and more info toward the end of this newsletter.  
A Superhero Novel
EMERGENCE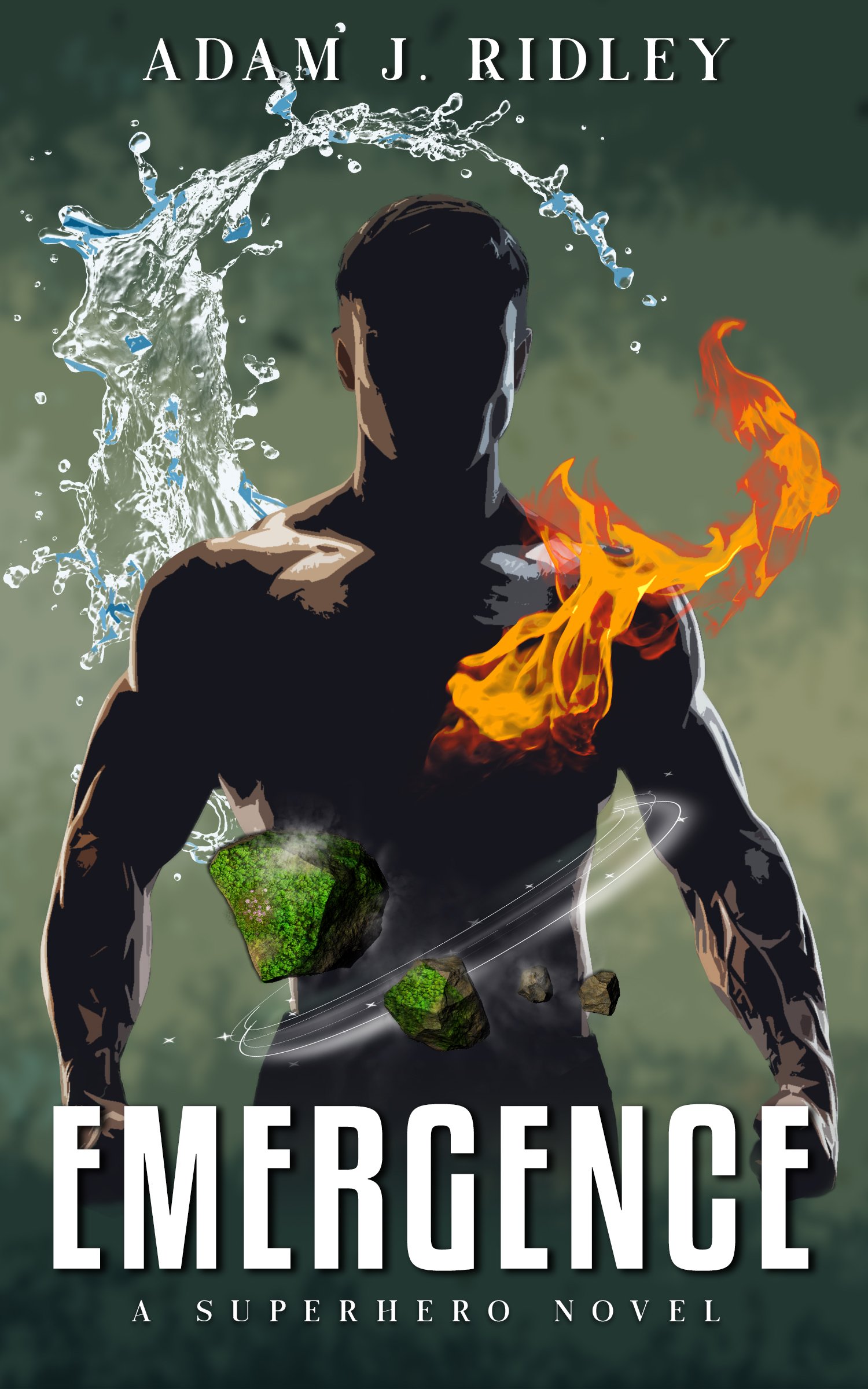 Kaden has phenomenal powers, but his abusive past makes him a ticking time bomb. Will his love of one man be enough to keep him from destroying everything around him?
Had it not been for his latent powers, Kaden would have perished at the hands of the men who enslaved him.
Lysander comes from an idyllic childhood, but lacks belief in himself and his powers.
The two men's encounter at a superhero college sparks intense and powerful animosity. As they confront a common enemy, the dynamic quickly evolves from enemies to lovers.
When a supervillain wrests control from Kaden, will his love for Lysander stop him before he destroys everything he holds dear, including the world itself?
The Coming Home series 
is a sweet contemporary romance series without explicit sex scenes.

The Coming Home Series Book 3
Discovering Home debuts a new cover style for the series!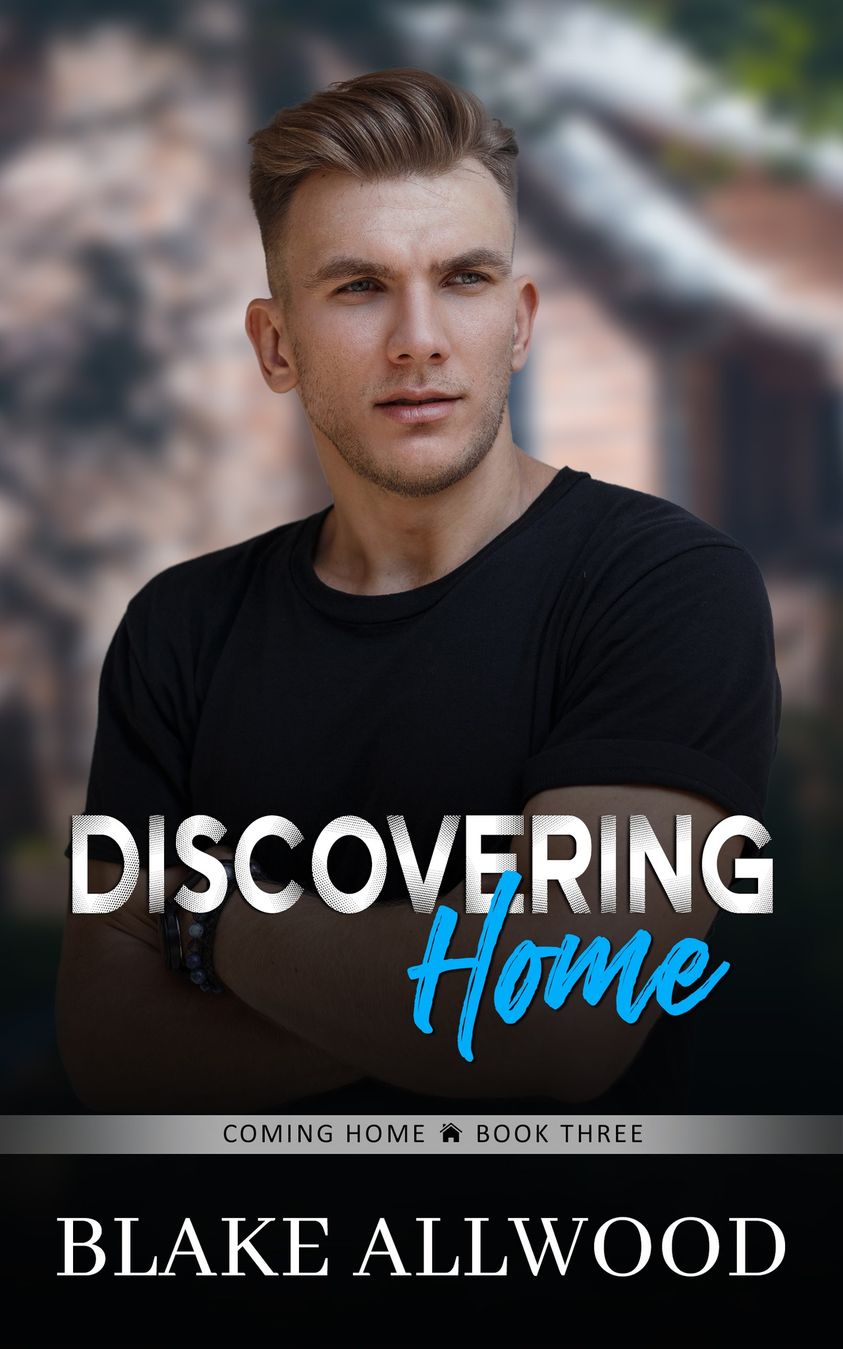 Choosing his self-respect over his inheritance leaves him adrift. Can the sexy wine grower be his foundation, or will everything be lost?
The Coming Home series is a sweet contemporary romance series without explicit sex scenes.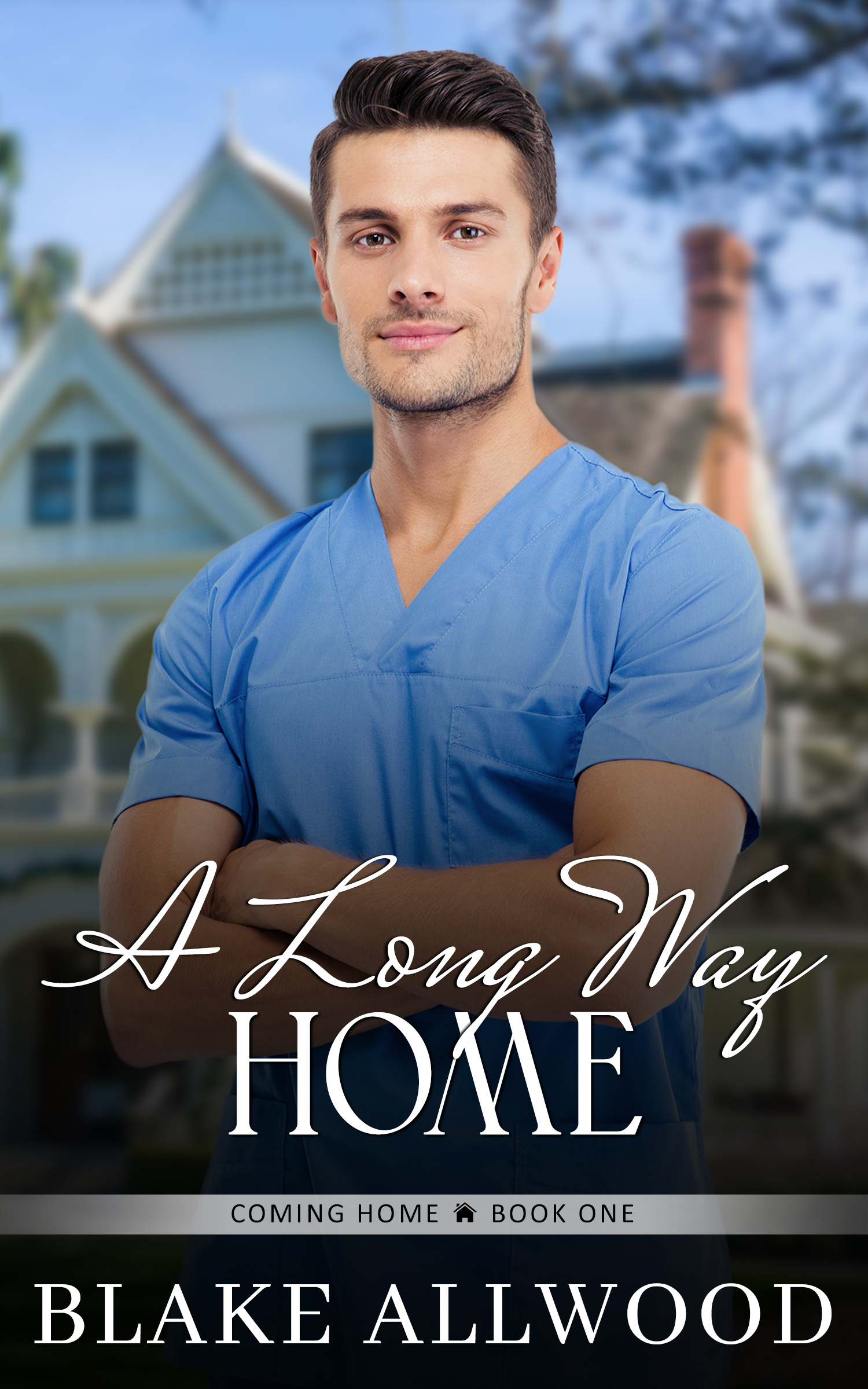 A Long Way Home
With the odds stacked against them, will they be able to overcome, or will their pasts push them apart, forever?
Family Home
Facing the past is never fun, especially when it involves seeing the man you still love. When their lives are once again intertwined, is a second chance possible?
Check Out These New Authors
with Free Samples
---
Each month, a group of authors I've joined has come together to promote each other's newsletters. Of course, that means you get lots of great free samples.
This month, I'm promoting Amarra Skye and Merry Farmer.
I'm looking forward to reading their books as well.
(Click on covers for link)
Adam J Ridley's Book Catalogue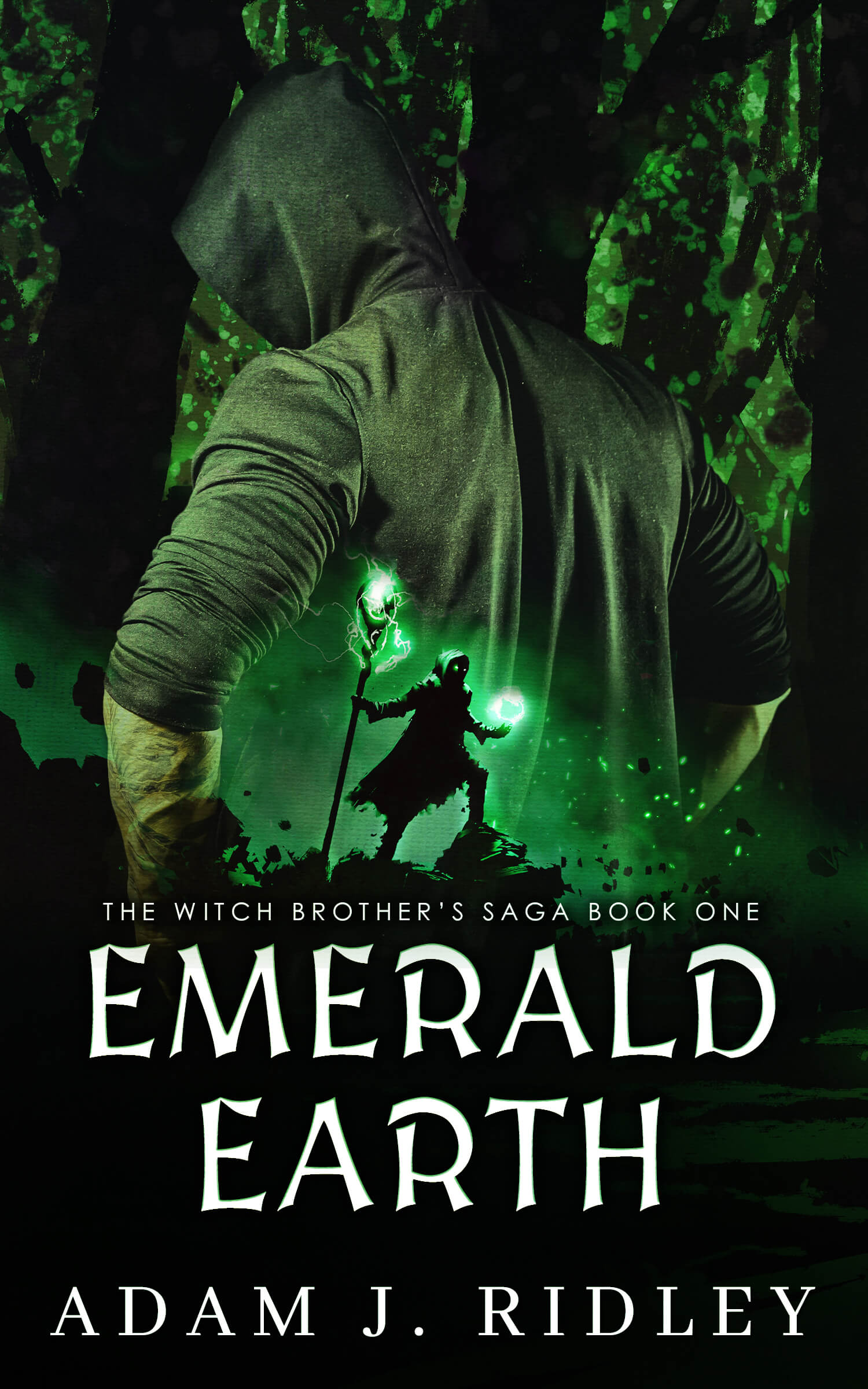 Cursed to never find love, Crea is shocked when he finds the perfect man. Choosing to fight the curse could cost him everything, including his life.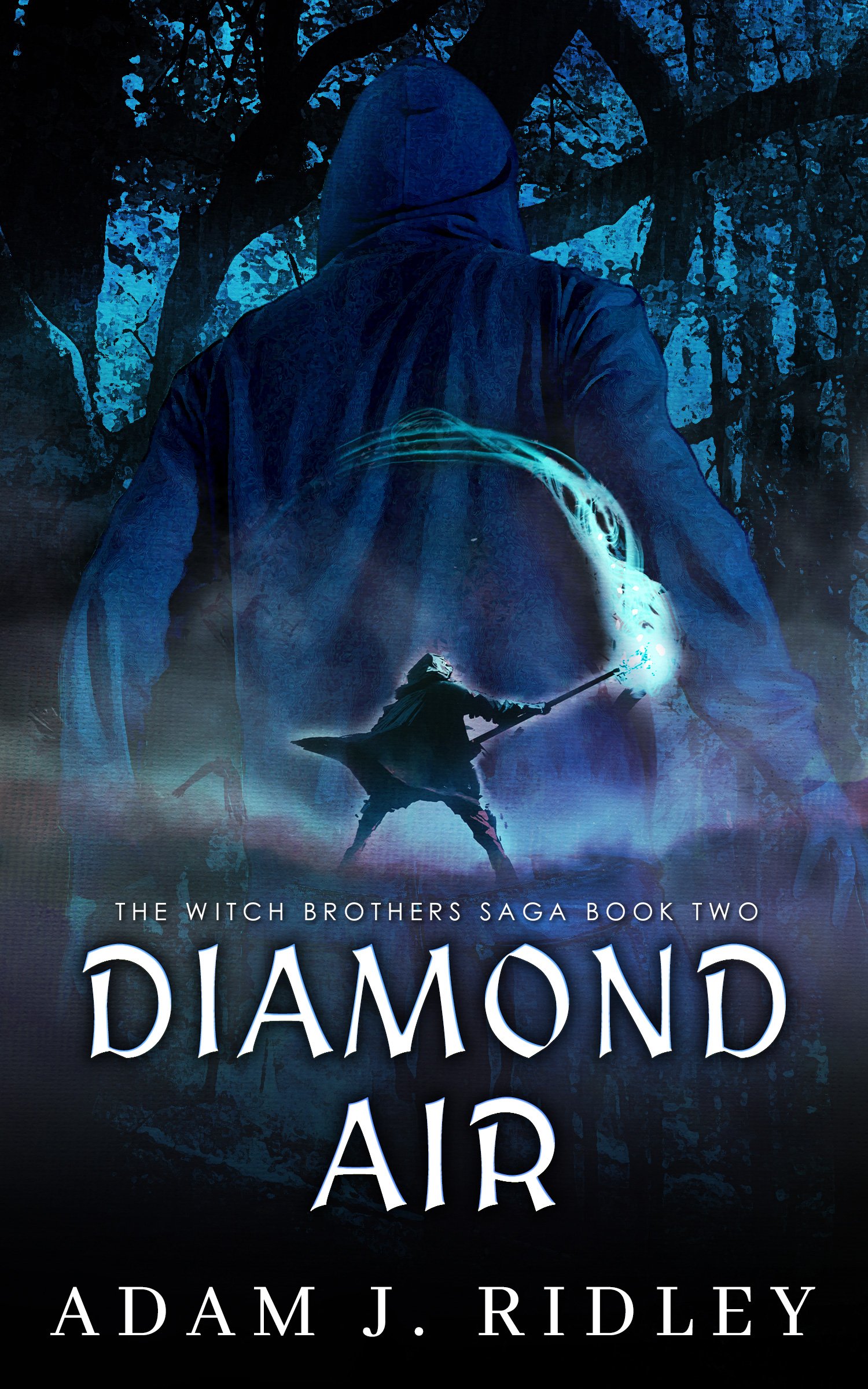 Is this man his first real chance at love… or will his father's curse stop it from happening? Will pursuing this newfound love put both their lives at risk?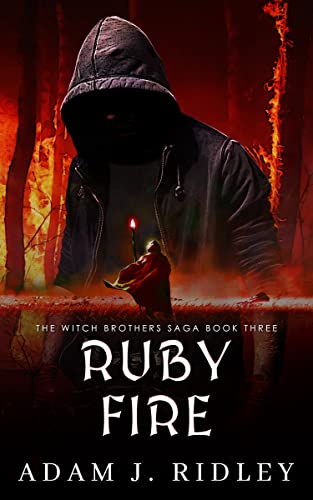 When forced to choose between ending his father's curse and his fear of commitment, will Kyle embrace his destiny or will he turn away and let the world burn around him?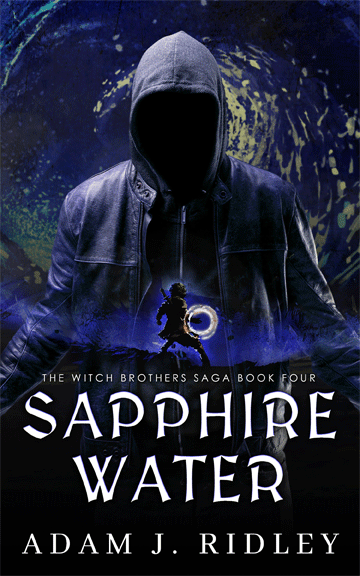 Setting the third brother free should have broken the curse for good, but the darkness still threatens everything. The curse cannot be truly broken until the fourth brother is found and he too finds true love.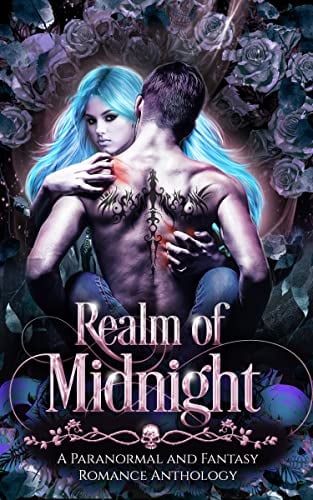 At the stroke of midnight, creatures of the realm come out to prowl. Several authors (Adam Ridley included) selling for one amazingly low price!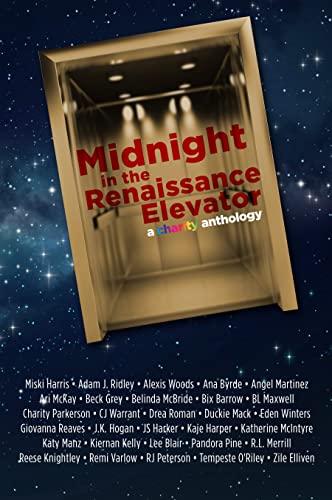 Do you like mechanical devices with personality? Sure, who doesn't? How about when they hold your life in the palm of their hands? Hmm…less sure now, yes? Don't worry, you're gonna love this.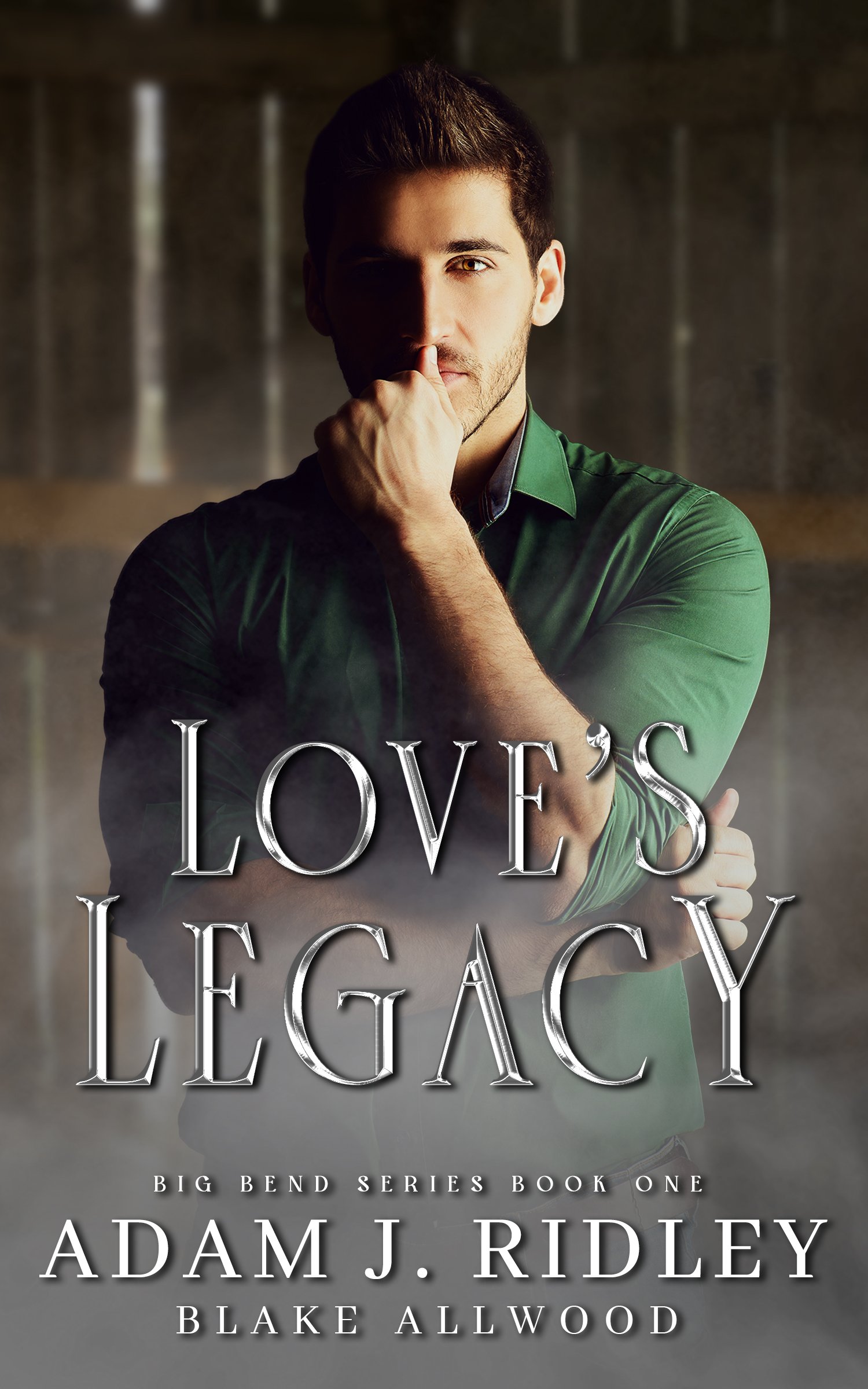 Flex inherits his family's ranch and begins being plagued by prophetic dreams. Will his love for motel owner Mitch be enough to keep him safe?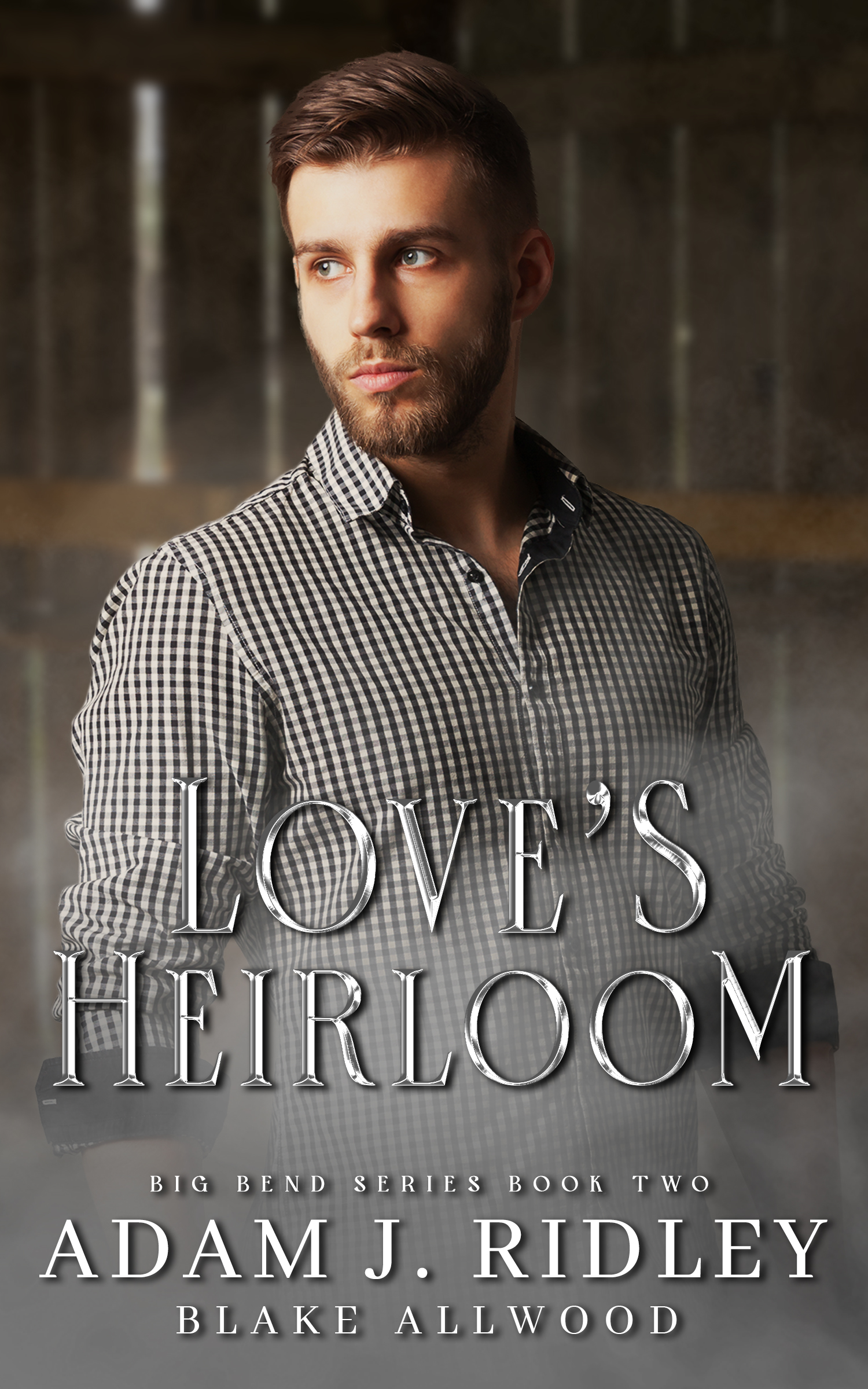 Eddie is confronted by a ghost that Alex resembles. Neither trusts the other. Can their unlikely relationship help them survive the imminent danger?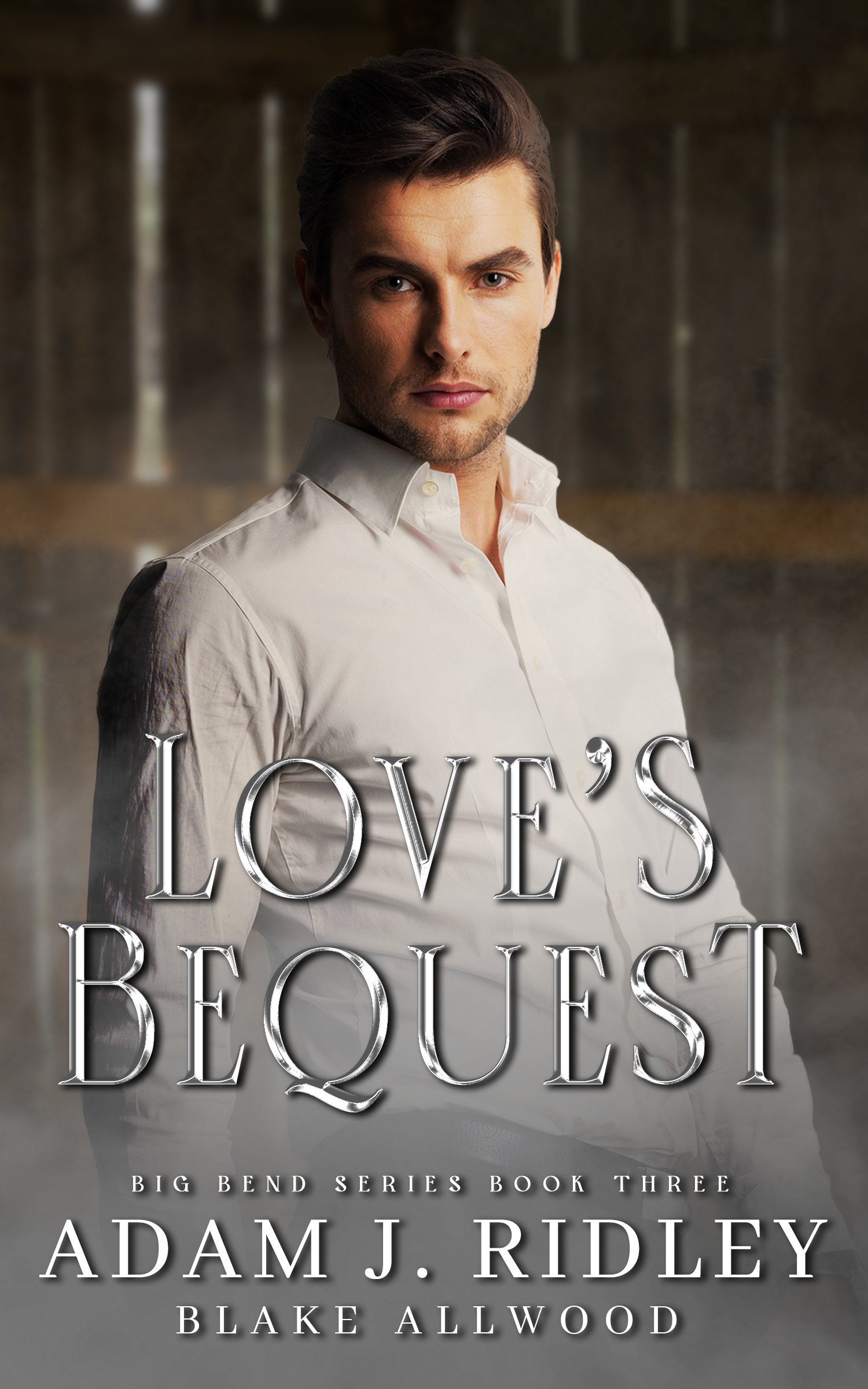 Steve sees ghosts, Eric feels disconnected from the world. Can these two find solace in each other's arms?
The next part of my weekly progressive story
Milo and Clack: An Elvin Love Story
is below.
If you missed any parts, CLICK HERE to visit the newsletter archives to read them.


Milo and Clack: An Elvin Love Story
Part XIV The Price of Magic
Clack
Embarrassment crept through me. "I'm sorry, sire. I forgot to introduce myself properly. I'm Lieutenant Claciticus Riparian of the Riparian Sect." I said and bowed like I should've the first time I met him… or well, okay, the quickest time I could while not being chased by the enemy.
"Doesn't Riparian mean water?" he asked, getting a smile from me.
"It does indeed, Riparian is an old Elvin word for water. The English began using the word when they encountered the last of our people still living on the River Nith in today's Scotland."
"The last of your people?" he asked and my smile broadened.
It excited me too much that he asked. Not only because I love to tell the story of my people, but also because... the king was... I wiped the thoughts from my mind. It's just completely unacceptable that I had these feelings for my sovereign. No, I tried to convince myself, it wasn't attraction, it was because he was king, and one who may be in power eventually. 
I set my thoughts aside and continued, "The River Nith flows through Scotland and to the sea. We were a powerful clan of elves and over the years most of the men were recruited by the Limbert stone to work as King's guards. No elves live along the River Nith any longer, our clan has all but disappeared…"
"Oh, your people must be well regarded among the elves, though," he said and my smile faded.
"We are basically extinct in both reality and in the minds of the Elvin people. I am the last of my line, my grandfather was the last to live upon the River. One day, maybe the king will see fit to recognize the sacrifices we have made."
He sighed, "If you are asking me to do some ceremonial thing, I have no power, as you well know."
"I apologize your majesty, I didn't mean to make you uncomfortable."
"You didn't make me anything," the young king said as he leaned back against the extravagant couch that now adorned the royal tent. I tried not to notice how attractive he was as he laid back. I forced the thought from my mind and considered how much magical power it must've taken to create the size and scope of this tent. Not to mention the food.
"I should take my leave…" I said and started to walk out.
"Um, you aren't going to eat with me? The girl, what's her name? Lily? She said we could order food anytime we wanted it. I just wasn't hungry before…"
I recognized his rambling as someone who wasn't wanting to be alone. As lieutenant, I'd been in charge of more than a few of the kids that came through. No new recruits wanted to be alone.
"It would be improper…"
The king leaned back and laughed, "Improper for who? I was a foster child with nothing, and no social status until just a couple days ago. If I'm the king, then I say if you want to stay, you should stay."
"You're ordering it then?" I asked with a smirk.
He looked at me with a frown. "I do not order people to do anything, I…" he stopped when he saw my smile. "Okay, you're giving me shit… if you want to stay, I say stay. If you don't, that's fine too… maybe I can get Lily to hang out with me."
I laughed, "Lily would get in more trouble than it's worth, even if you  asked her to. No, for her sake, I will stay."
His frown never left his face, "Don't do me any favors… soldier!" he said, and went to the table. "I want a hamburger," he yelled like he was talking to someone a mile away.
I watched as the pale blue light grew from an empty spot on the table, then a human hamburger formed. I didn't want to mention that Elves were vegetarian. Most of us even vegan. One of the curses of using our powers was that ingesting meat caused your stomach to cramp at the worst possible times.
I was one of the few who could have the occasional dairy, but I never dared to push the envelope. I also knew the power it took to bring meat from the human world to this one was intense. I debated whether or not I was brave enough to mention this to him. I thought of Little Bay and the hours of boring lectures on royal protocol.
Of course, none of us thought we'd ever have to use it in real life, but damn, here I was and I had forgotten. Okay, maybe never actually forgotten, as much as having never learned how I was supposed to act in the presence of the King or Queen.
Oh well, it's not like I hadn't beaten the poor guys arse all morning. And it wasn't like I was going to stop doing it until he bulked up a bit and could at least deflect another elf's sword.
I didn't order anything that wasn't already on the table. The grapes were beautiful, and I recognized them from the Plearth region of the Alps. Again, I was shocked at such opulence. I knew a lot of elves thought we should do away with our monarchy. I had never really considered it one way or another, except to think that without them, there would be no more need for families to be split apart.
Our clan would still be living alongside the river, Lily would be on her volcanic home in Africa… So many kids pulled away from families. I shook my head before plopping the grape into my mouth, then moaned with pleasure. Despite what it took from my fellow guardsmen, and the magic wielders who accompanied us, I would never turn down such a remarkable opportunity. The Plearth grapes were the best in the world.
"So, you don't want to order?" he asked as I perused the table taking only a few things. Enough to sustain me.
"No, your majesty, it's best for the warriors to reserve their strength, and the food on this table should sustain me for a while."
"Energy?" he asked.
I sighed, okay maybe I'd walked into that one intentionally. "Yes sire, elves posses what you call magic, and that magic is what makes all this possible," I said and waved around the room. "But, everything created or even called forth by magic comes at a price."
He paused before taking another bite. "What kind of price?"
I thought for a moment, then nodded. "Do you remember yesterday when I created the swords for us to use?"
He nodded, "Do you remember for a moment I had to sit down and rest?"
He shook his head, "No, I was afraid you were going to kill me, and you came at me pretty quick."
I laughed. "Well, I had to pause or I would've come at you sooner. I had to exchange some of my body's energy to manifest the swords."
He looked around the tent then at his burger. "So, someone had to sacrifice for all of this?" he asked.
I nodded, "yes of course,  something can only come from something. The law of magic is that you give and take. If you want a sword, you give some energy. If you want a grape," I said and picked up another grape from the table, "You give a drop of blood."
His face went pale. "Someone did a human sacrifice for this?"
I laughed in spite of myself. "No, there are no human sacrifices in Elvin magic. But yes, the guards did make this possible through the laws of magic."
He sighed. "Okay, no more hamburgers then. Maybe this food will last a while?"
"Whatever you say, majesty." I said and noticed he looked a little sick. Atticon didn't give a shit about anyone but himself. He wouldn't hesitate to resort to human sacrifice if he thought it would lead to getting what he wanted.
This guy… well, he was different. Whether he stayed that way or not… that remained to be seen. For now though, I was liking who I was discovering. And maybe that was a bad idea. Oh well, the life of a soldier was never guaranteed, might as well enjoy it while it lasted.
***
Join us next week as the adventure continues...
Blake Allwood's Book Catalogue
Melody of the Heart
Entrapped by his ex, life feels hopeless. Now, he has to teach a mechanic to play piano like a pro. As he fights to save his father's beloved Steinway, he never dreamed he might also save his heart.
Melody of the Snow
Family inheritance or his own passion… Can he have both?
Changing His Tune
(Road to Rocktoberfest)

Tired of being lonely, Hayden decides to take his life back, starting with changing his music and his identity. Will these transitions be worth the risk, or will they destroy everything he's worked for?
Moon's Place
Moon's Place is a sweet (no explicit sex scenes) short story.
Tenacious
For those who want a little more heat in their stories (Explicit Sex Scenes)
Aiden's art is his passion, but he's lost inspiration. When he meets the gruff but sexy rancher Devin, his life is changed forever.

[ Leave A Review ]
Bobby didn't mean to be a best-selling author, but a nasty breakup inspired him. When he meets sexy publisher Liam, will his past block hope for love?

[ Leave A Review ]
Suzie struggles to overcome her past when her perpetrator returns intent on silencing her. Can she overcome her hatred and save her new relationship?

[ Leave A Review ]
Elian, a sexy restaurateur meets Martin, an equally sexy food critic. Will their past keep them from giving love a chance?
Trevor comes out as bisexual, meets the man of his dreams, and learns he's a new dad. Will he be able to survive his conservative parent's wrath?
Joshua inherits his uncle's orange grove. Clay isn't ready for a new boss. Will their challenges keep them from the love they desire?
Bennett goes from homeless to millionaire and meets reality TV star Les. Will their love be enough to save Bennett from his father's malicious plots?
After Daniel takes a nasty fall, a handsome ranger comes to the rescue. When his life is in peril once again, will their love be enough to save him?
Bentley's past holds him captive until he stumbles into love. Can he finally escape his past or will he lose his new found love?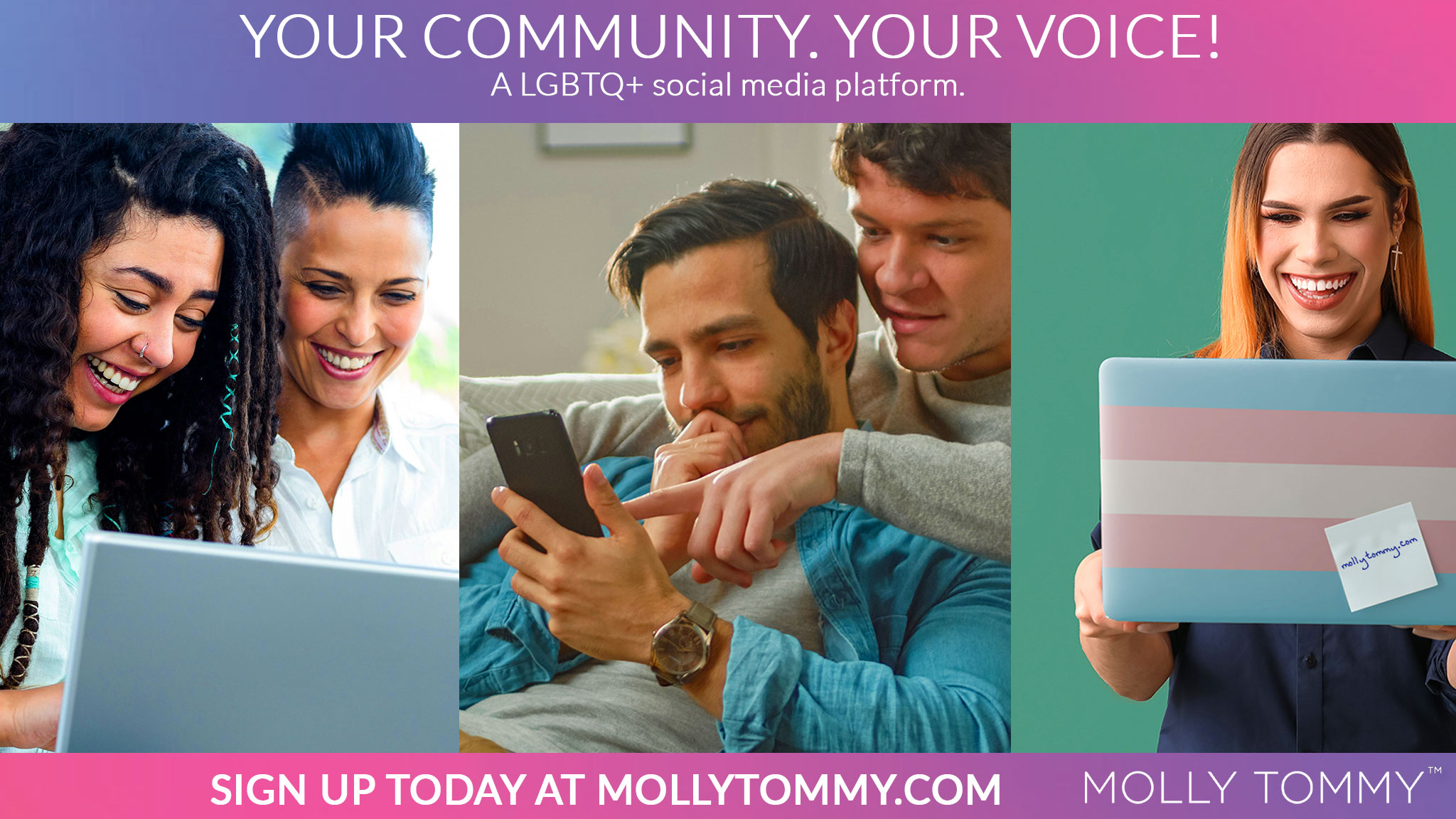 The LGBTQ+ community has OUR OWN Social Media Site
You heard that right, MollyTommy is a brand new social media platform designed just for the LGBTQ+ community and our allies. 
I could NOT let this show up without telling the world. You can find me at Molly Tommy.
Come join me!
LGBTQ+ Ownvoice Bookstore
We are literally adding new books weekly so visit us often.
Meanwhile, check out our featured author below!

BIBLIOPRIDE
Featured Author

This week's Featured Author is Matthew Dante

Select Newsletter Frequency Below:
The selection workflow is a work in progress, we are still working out bugs so if you get newsletters more or less frequently than you select, please reselect your option in the next newsletter until we get the process fully automated. Thanks, Blake
New Release newsletters will go to all subscribers, regardless of subscription frequency selected.
Blake Allwood Publishing
235 Rainbow Dr, PMB 13508, Livingston
TX 77399 United States
You received this email because you signed up on our website or made a purchase from us.
Unsubscribe