If you are using a mobile device and having difficulty reading the newsletter, try setting your device to dark mode.
This week we are celebrating the release of Emergence, my new Adam J. Ridley book.  This book is the start of my superhero series, and I am excited to be releasing it as part of ConquestKC, where I will have a release party and book-signing event Saturday night.  
Also, as part of the First Fridays event in downtown KC, I will have a book-signing at the Redux Society, 215 Southwest Blvd, Kansas City MO starting at 5pm.  

If you're in the area for either of these events, I'd love you to drop in and say hi.  

Below, instead of the weekly installment of Milo and Clack, I am including the first two chapters of Emergence.  
Milo and Clack will return next week.  
EMERGENCE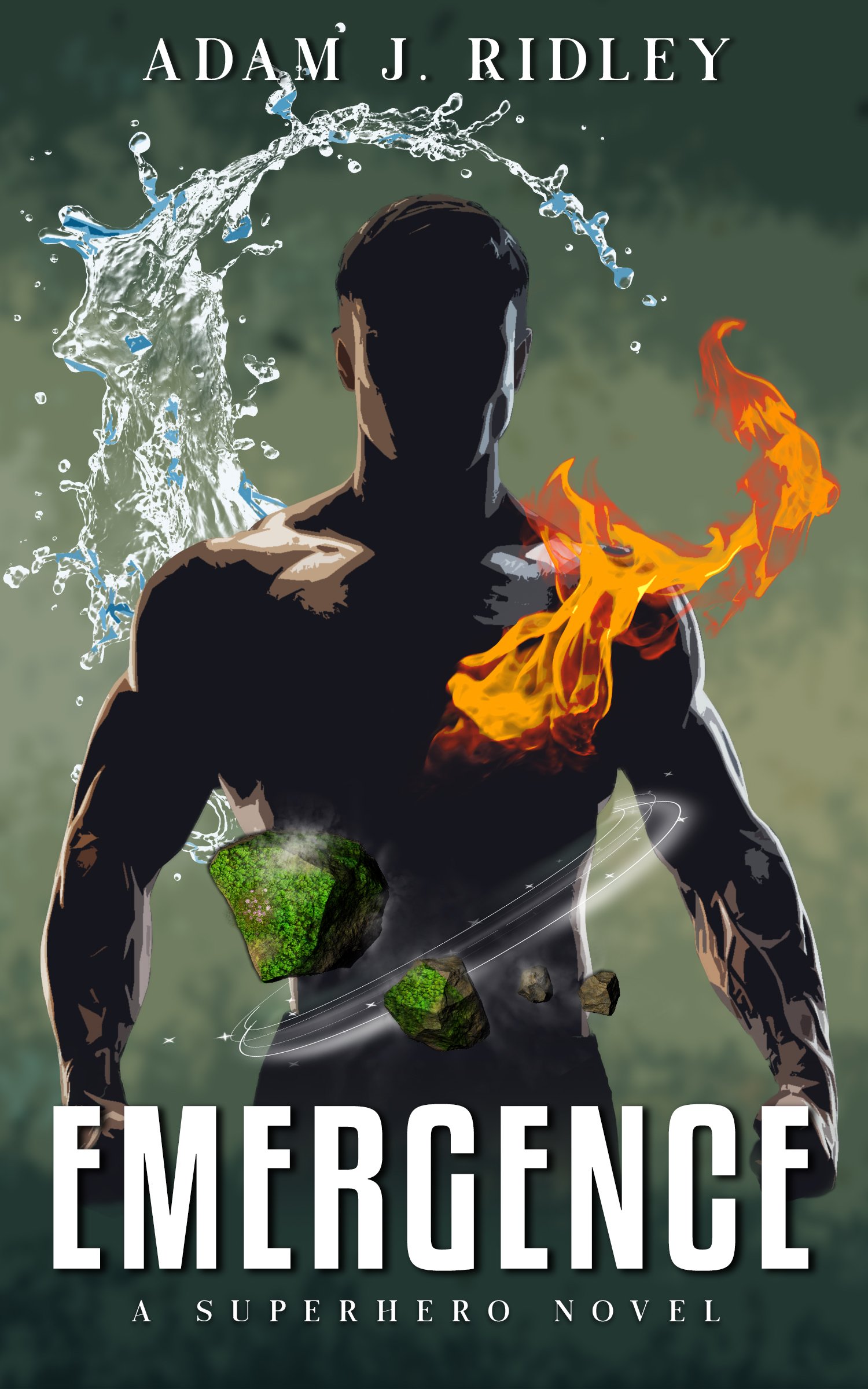 With such incredible power, his abusive past makes him a powerful time bomb. Can the love of one man prevent him from destroying the world?
Had it not been for his latent powers, Kaden would have perished at the hands of the men who enslaved him. 
 Lysander comes from an idyllic childhood, but lacks belief in himself and his powers.
 When meeting at their superhero college they both feel intense and powerful animosity. As they confront a common enemy, however, the dynamic shifts from enemies to lovers.
 When a supervillain wrests control from Kaden, will his love for Lysander stop him from destroying everything in his wake?

(To read the first two chapters, see below for an excerpt instead of the weekly Milo and Clack chapter)
The Coming Home series is a sweet contemporary romance series without explicit sex scenes.
Finding Home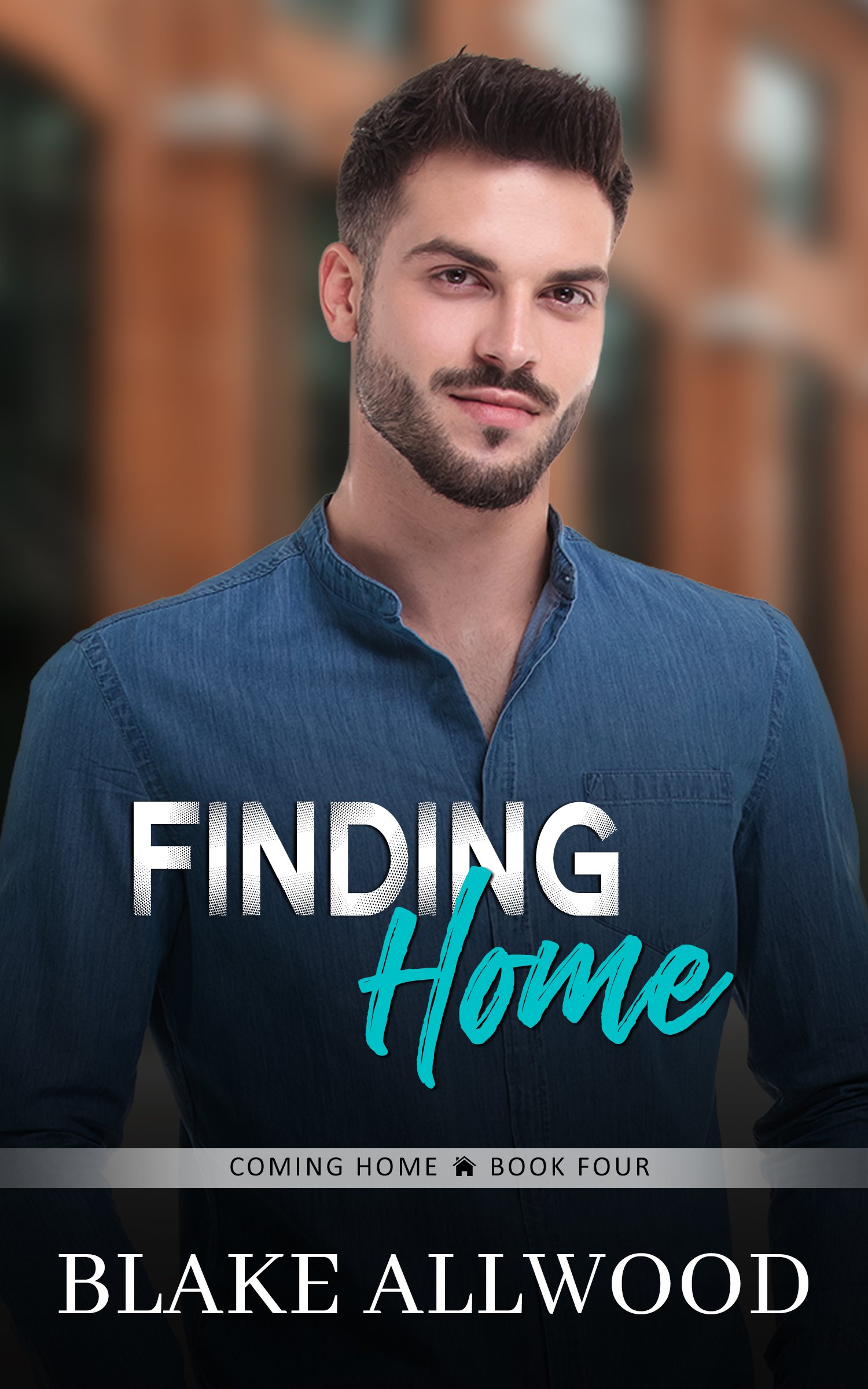 In the small town of Crawford City, two men from different worlds collide as their lives spiral into turmoil. Will they follow their hearts, or succumb to the pressures of career and family?

Lance has always dreamed of becoming an architect. But when he drops out of medical school to pursue his passion, his father disowns him. With nowhere else to go, Lance moves in with his estranged brother in Tennessee.

Jake is a public relations manager for music celebrities. He is haunted by his past and the rejection of his religious zealot father. Crawford City has become his new home and the place of his found family which he loves entirely.

When their paths cross in the small town of Crawford City, Tennessee, these vastly different men find themselves intertwined in a sweet but dramatic romance that will leave the reader rooting for their love to overcome all obstacles.

Will they follow their hearts or succumb to the pressures of their families? Find out in this heartwarming tale of love, sacrifice, and self-discovery.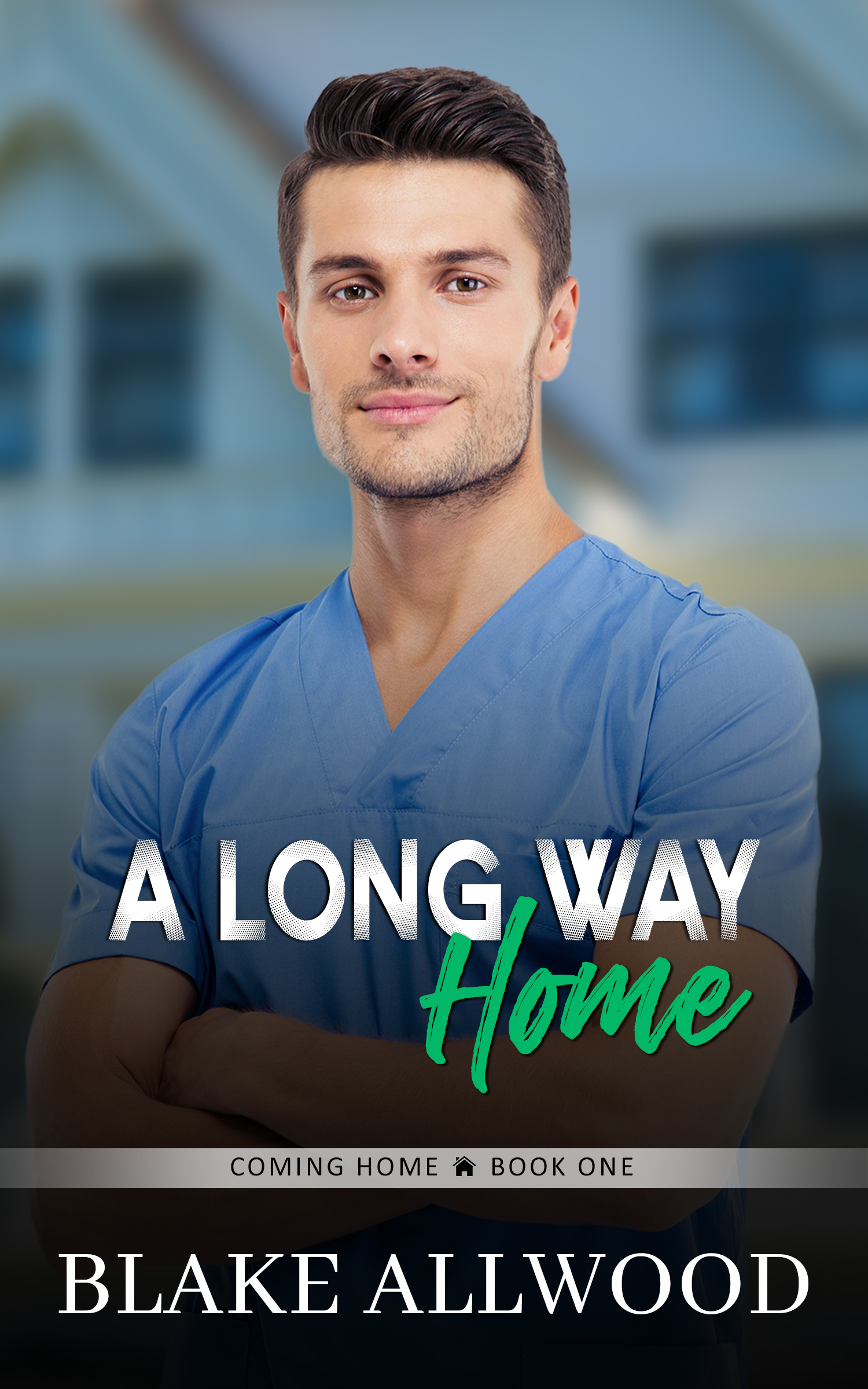 A Long Way Home
With the odds stacked against them, will they be able to overcome, or will their pasts push them apart, forever?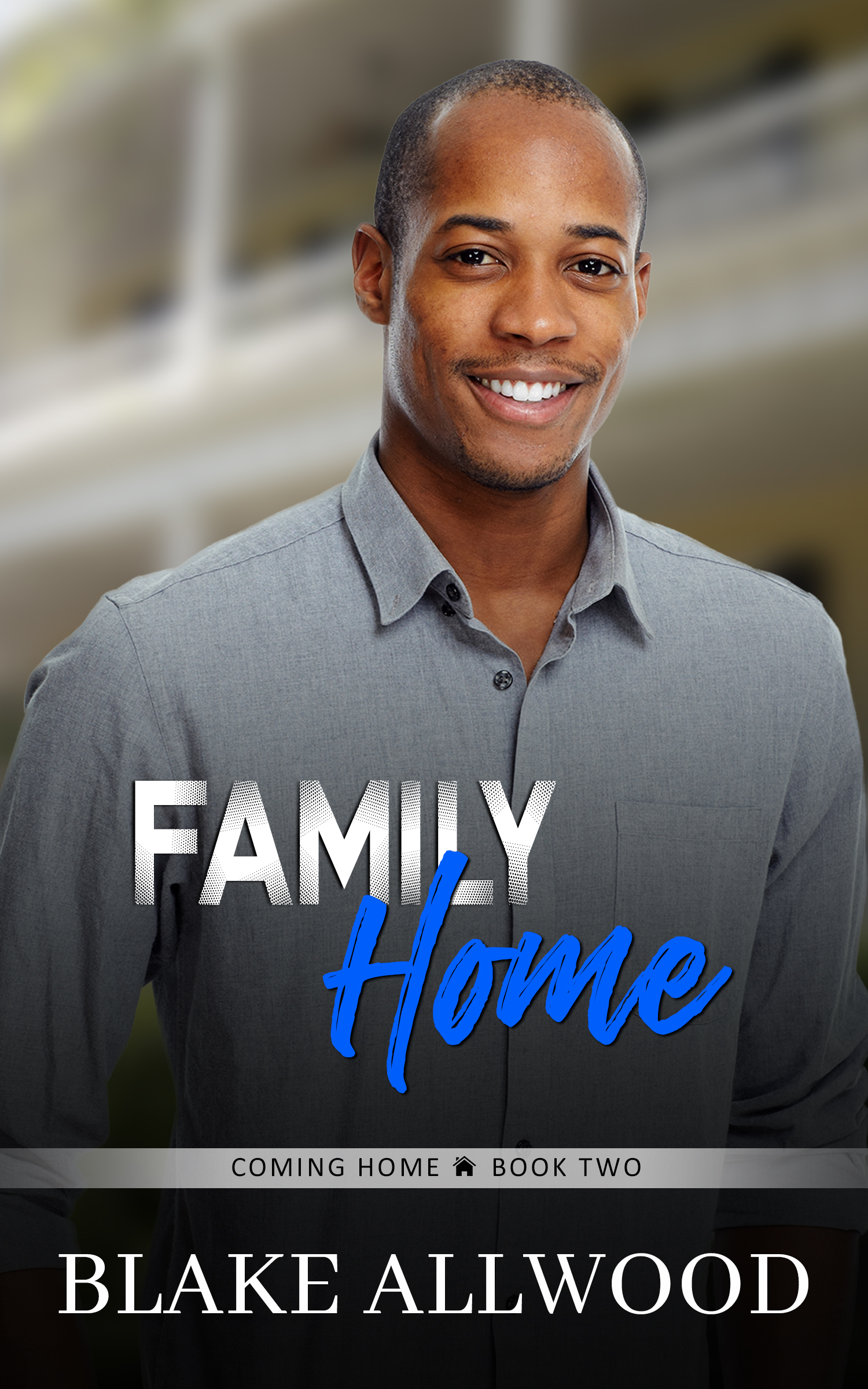 Family Home
Facing the past is never fun, especially when it involves seeing the man you still love. When their lives are once again intertwined, is a second chance possible?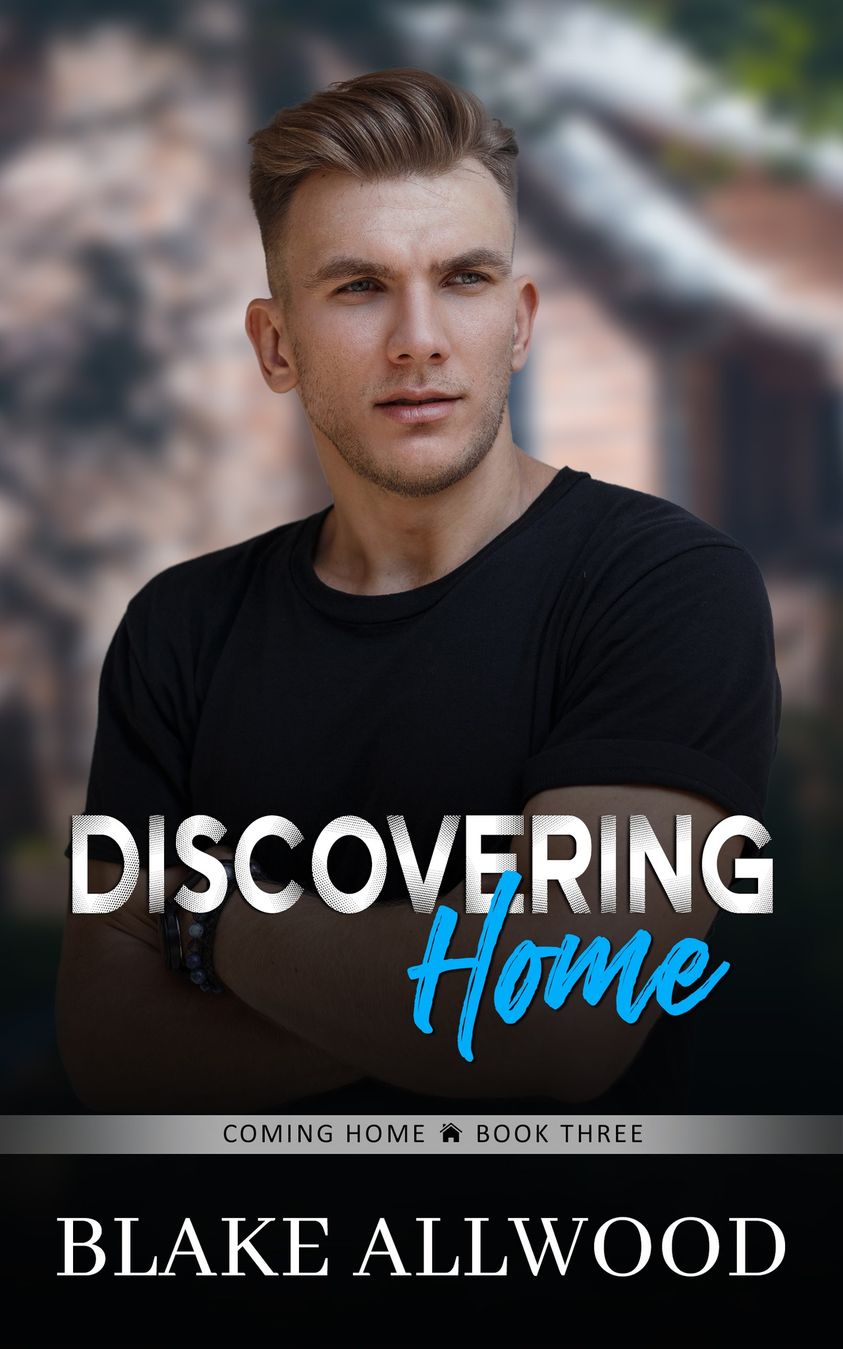 Discovering Home
Choosing his self-respect over his inheritance leaves him adrift. Can the sexy wine grower be his foundation, or will everything be lost?

Adam J Ridley's Book Catalogue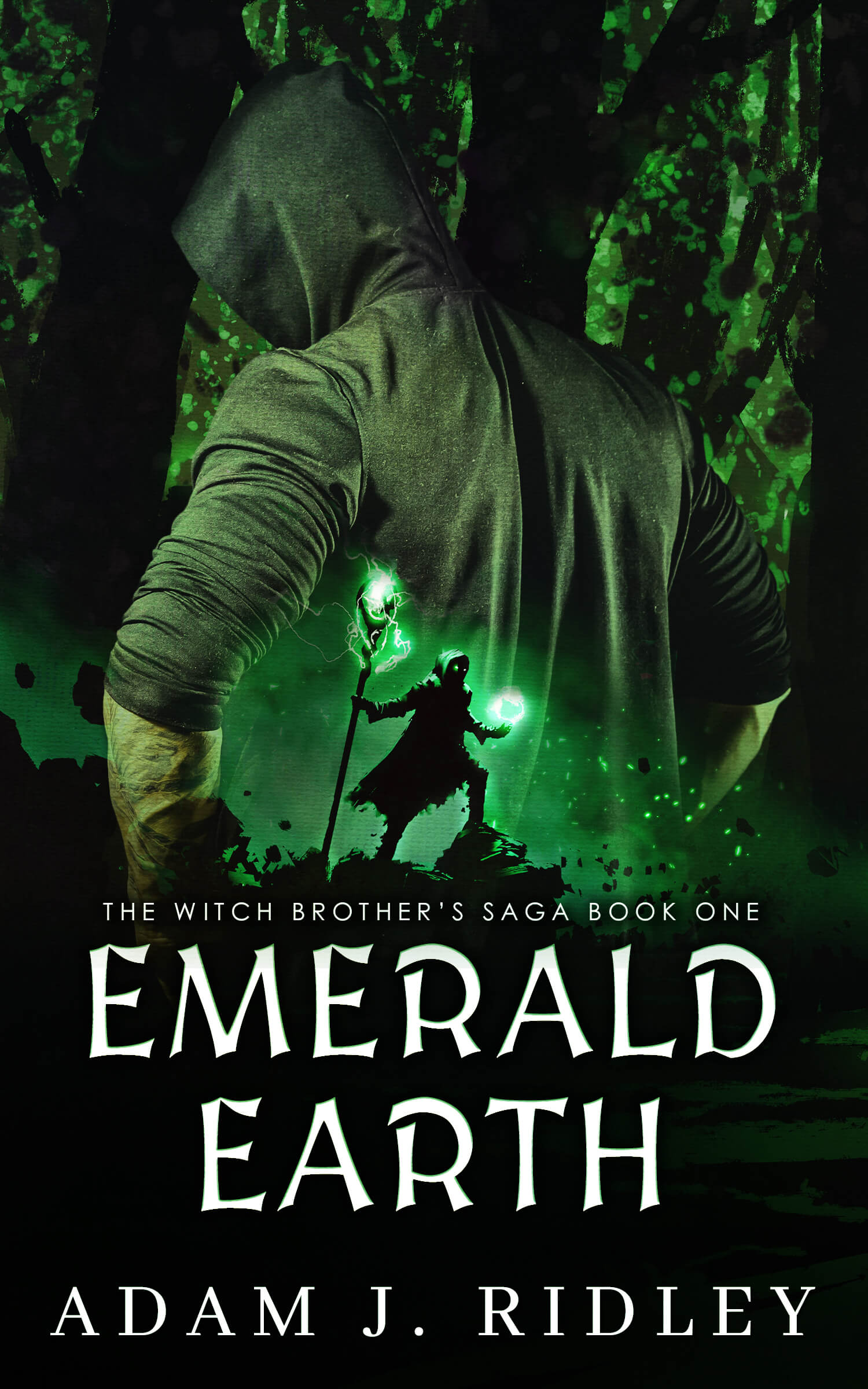 Cursed to never find love, Crea is shocked when he finds the perfect man. Choosing to fight the curse could cost him everything, including his life.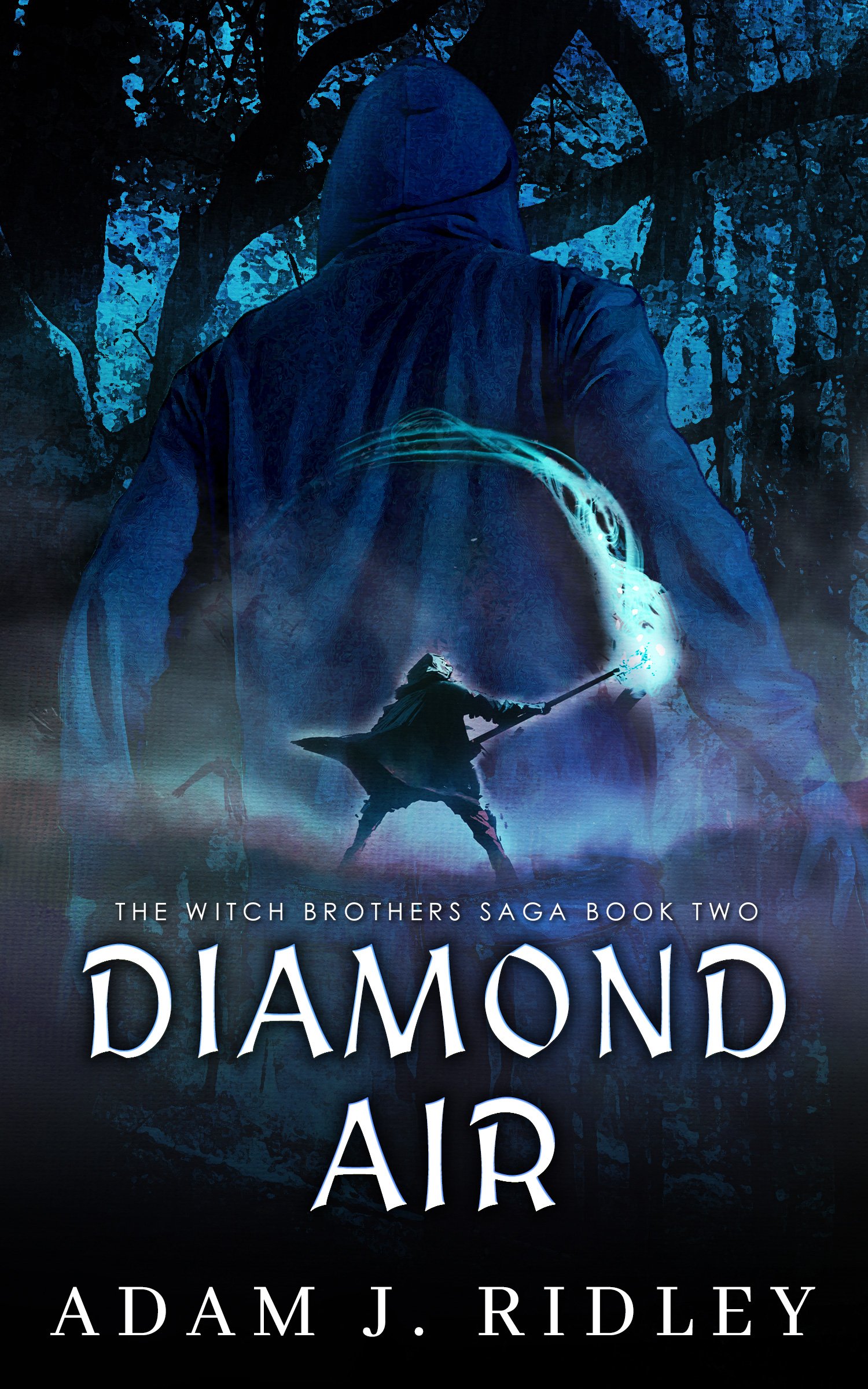 Is this man his first real chance at love… or will his father's curse stop it from happening? Will pursuing this newfound love put both their lives at risk?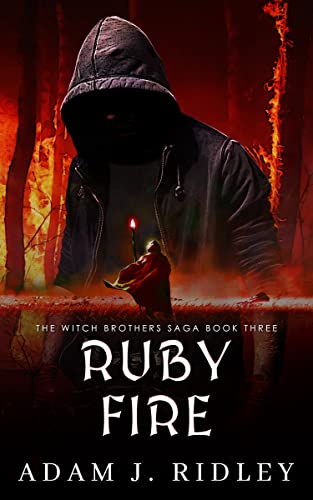 When forced to choose between ending his father's curse and his fear of commitment, will Kyle embrace his destiny or will he turn away and let the world burn around him?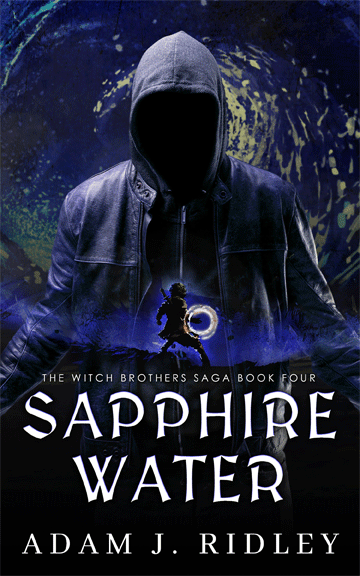 Setting the third brother free should have broken the curse for good, but the darkness still threatens everything. The curse cannot be truly broken until the fourth brother is found and he too finds true love.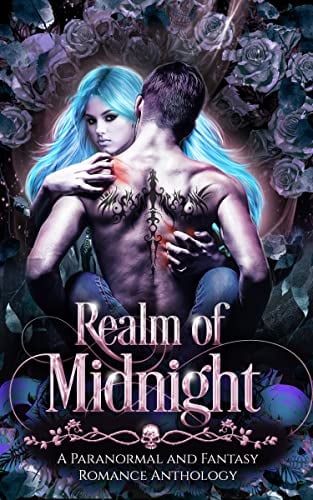 At the stroke of midnight, creatures of the realm come out to prowl. Several authors (Adam Ridley included) selling for one amazingly low price!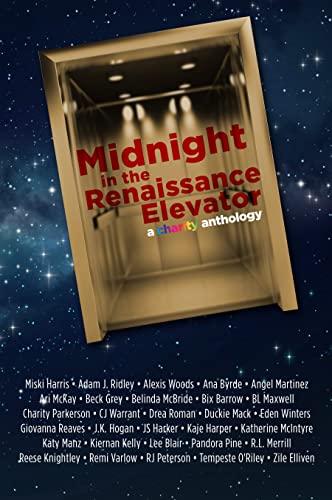 Do you like mechanical devices with personality? Sure, who doesn't? How about when they hold your life in the palm of their hands? Hmm…less sure now, yes? Don't worry, you're gonna love this.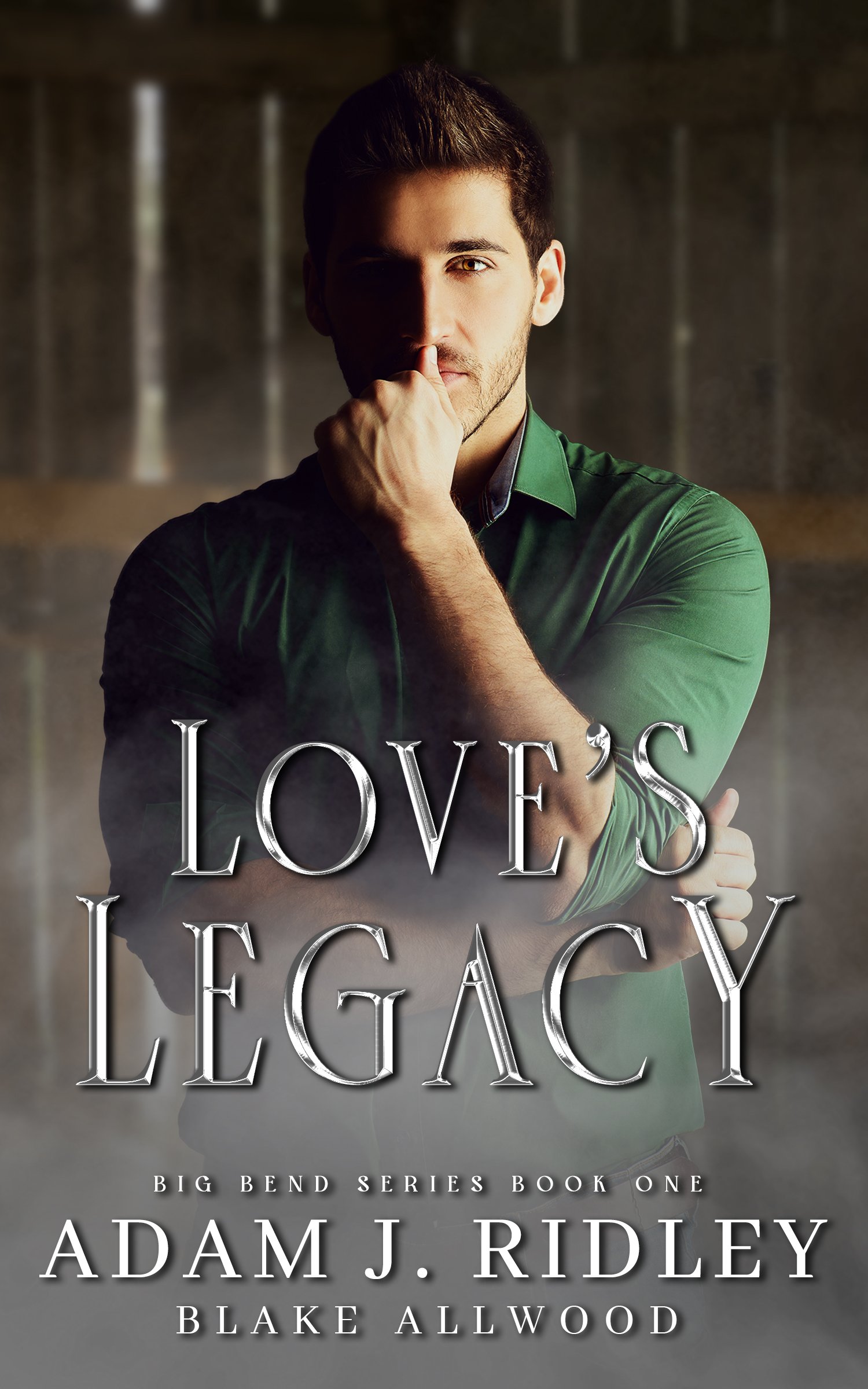 Flex inherits his family's ranch and begins being plagued by prophetic dreams. Will his love for motel owner Mitch be enough to keep him safe?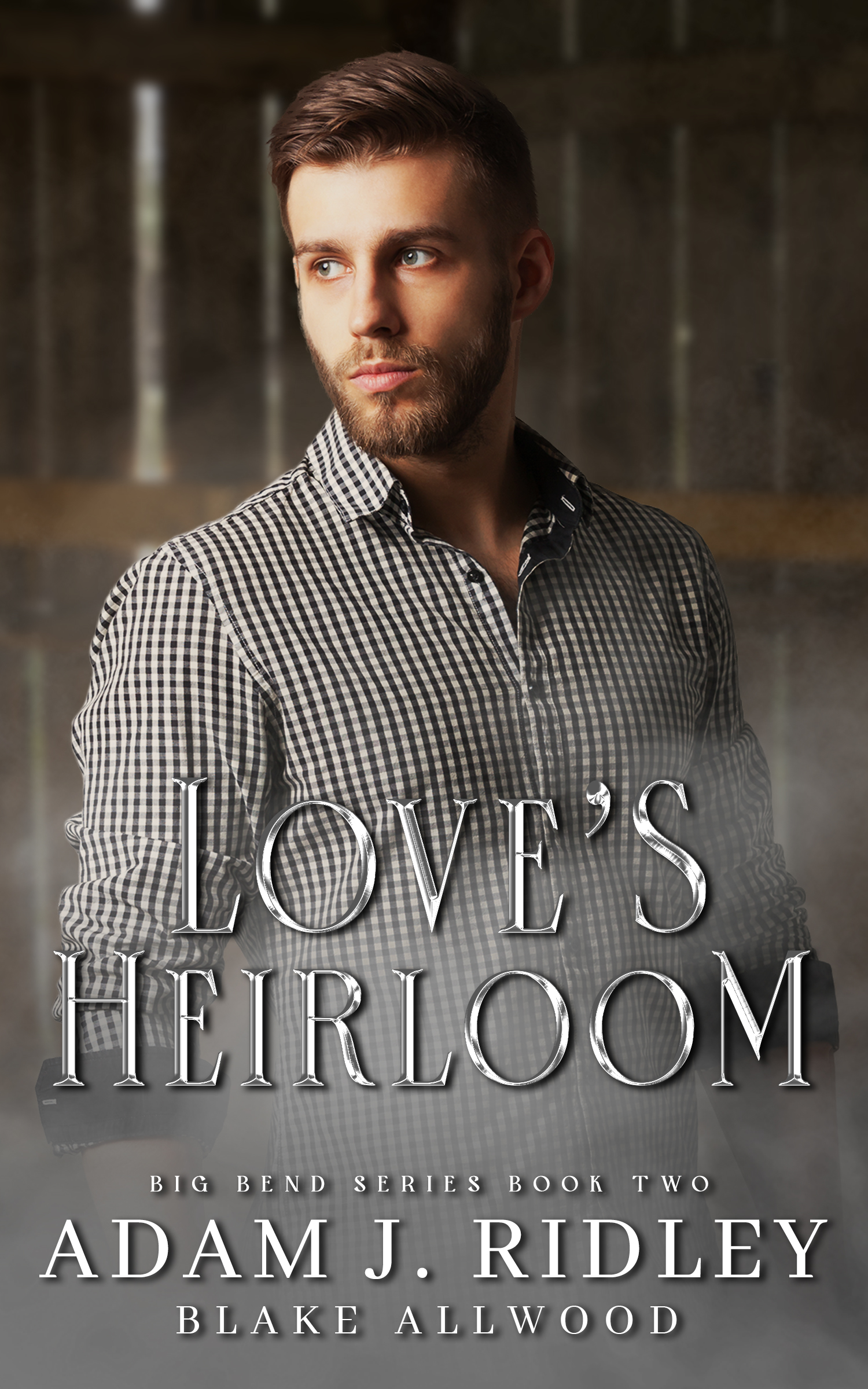 Eddie is confronted by a ghost that Alex resembles. Neither trusts the other. Can their unlikely relationship help them survive the imminent danger?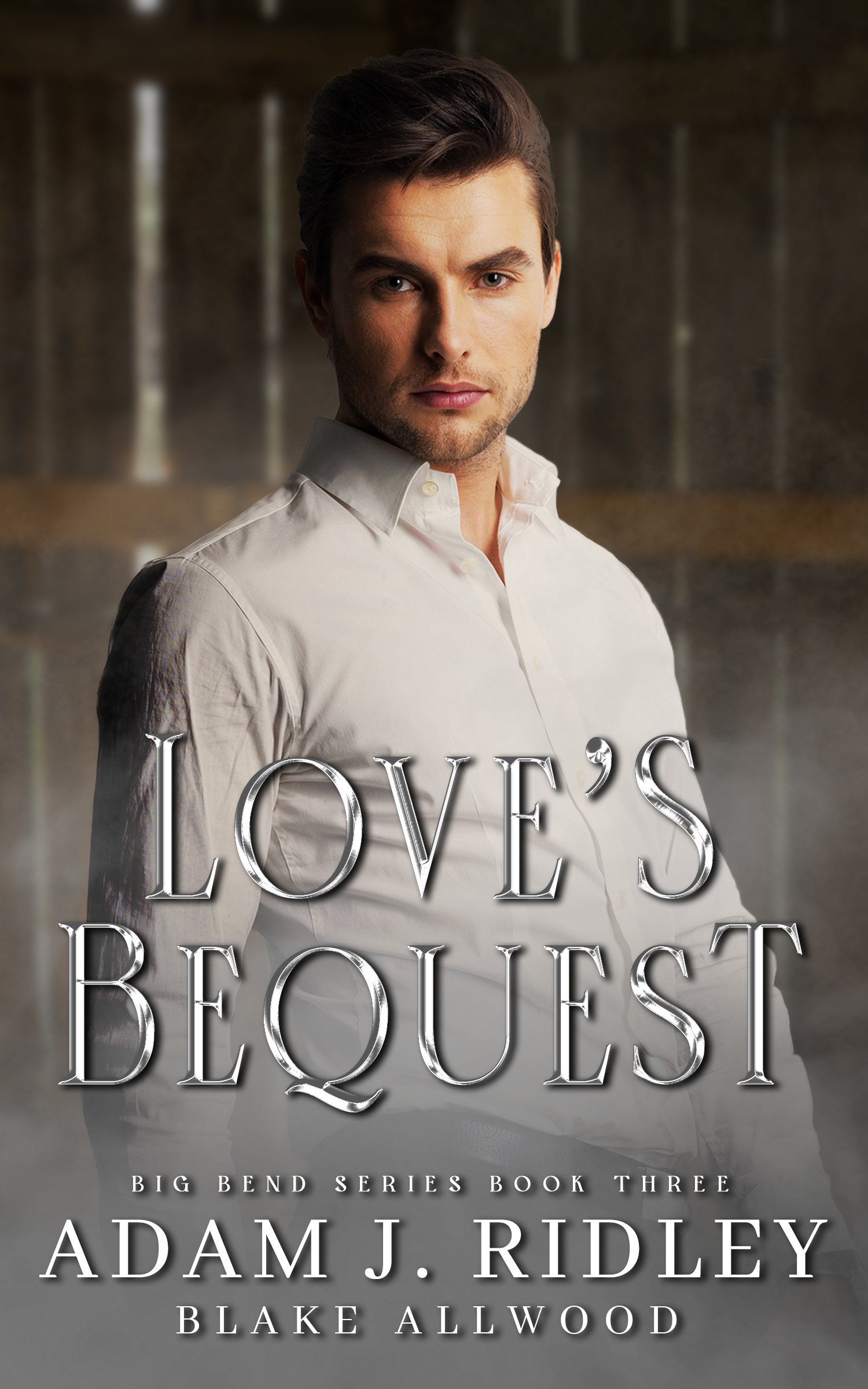 Steve sees ghosts, Eric feels disconnected from the world. Can these two find solace in each other's arms?


An excerpt from
Emergence
Prologue
The dank smell of the rotting building mixed with the cries of the kids around me had become so routine I barely noticed it.
Briggs, the hulking man in charge of keeping us compliant, had just left, and my nose was bleeding. He didn't usually hit me in the face, the clients didn't like it when our faces were messed up, but the drugs they used on us didn't seem to work on me.
Besides, the men who came into my room weren't looking for kids. I was too big. The men who came into my room wanted to hurt me. That's what they got off on.
So, instead of using drugs, Briggs used his fists. No one cared much any longer where he hit me.
I crawled into the corner—the same corner I occupied most of the time. We'd been here longer than any other place we'd stopped at. I'd heard them say something about local law enforcement being friendly.
That was their way of saying they were clients—or at least some of them were. It was no surprise. Cops, judges, politicians, wealthy and poor who liked to… to use kids.
The door opened, and I cringed. I didn't mind the beatings as much as I minded the clients. It was too soon for Briggs to beat me again, so I started to prepare myself mentally for the inevitable.
To my relief, Briggs stepped in. But to my horror, in front of him was a young girl, maybe five or six years old. It was hard to tell since the shadows in this room were so heavy. The only light came from the small window that faced away from the sun.
"You'll stay here," Briggs said, pushing her inside. She fell to the floor crying silent tears. She wasn't new here. The new ones screamed.
Without acknowledging me, Briggs left, slamming the door behind him.
I scooted closer to her and asked her name. She didn't reply, just lay on the floor crying those silent tears. Finally, I moved back and leaned against the wall. Strangely, it felt good to have company even if she didn't talk.
I figured if she were here, her fate wasn't good. Only one kid had been put with me in all the time I'd been in use, as Briggs put it. It was when I'd first arrived. I was eleven. The guard, the one before Briggs, called him the trainer. He was probably seventeen or eighteen, and when the drugs didn't work on me, they used the boy to prepare me, as they'd put it. He'd beaten me daily as well as subjecting me to other, more horrible things.
I'd lost count of the days and years I'd been here, but I guessed I was somewhere around the same age as the trainer had been. I assumed they thought I'd do the same to this girl.
They were wrong. I had fought them since I first arrived. I'd fought, and even though I'd mostly lost, I'd won a few times. I swore as I looked at the dark bundle in front of me that I'd win this time too.
Briggs starved us for two days. No food or water. The girl didn't move for a full day. She just lay in a heap and cried. Finally, sometime while I'd slept, she'd gotten up and curled into a ball opposite me.
We didn't speak.
Briggs came back at the end of the second night. I could smell food outside the door, but I'd been hungry before, and this was a regular tactic of theirs. Starvation often broke the other kids, causing them to do what our captors wanted.
Briggs told me what I had to do to get the food. As soon as he gave me the gruesome directions, the girl whimpered.
"No!" I said, waiting for the inevitable.
I didn't have to wait long. He grabbed me, flinging me across the room. "You'll do it, or I'll kill you."
"No!"
Briggs stood staring at me. "Then, I'll kill her."
Something snapped inside me. Something different. A feeling I'd never experienced before.
I was not going to let him kill her.
I stood up, blocking Briggs's path to the girl.
He laughed mercilessly. "So, the prat wishes to be a hero then?" he said.
As he lunged for me, time slowed down like in the movies I used to watch before they'd taken me.
I felt the heat in my stomach build, filling every part of my body. Finally, when I felt like I was about to explode, I thrust my hands toward Briggs and opened my mouth.
I didn't understand. Dark light? Darkness and light erupted from me. The second it hit Briggs, he turned to ash. I turned, and the same energy that had burned Briggs incinerated the door.
I couldn't remember much about that night. Just that I was able to distinguish between the adults and the kids. When the police finally arrived, we were all sitting outside under a tree, and the building was on fire. All the adults—our captors and their clients—were dead, and the old building we'd been kept in was burning in front of us.
That was the night my powers became apparent.
That was the day the world learned to fear me.
Lysander
"Lysander honey, come on, you're going to be late," Mom yelled up the stairs.
"Late for what? Sidekick school?" I muttered under my breath.
"Lysander!"
"Okay, Mom! Give me a minute. I'm trying to pack all my frigging stuff."
"Stop sassing me and get your butt down here. Don't make me come up there."
That made me chuckle. She always talked like she was this tough mom, but the truth was she was a big fluffy marshmallow.
I tossed the last of my belongings into the enormous military bag I'd inherited from Pete, my dad's best friend. Supposedly, it had belonged to my dad. But I thought Pete was lying, since the fact that he'd removed the nametags gave his deception away.
No matter. I had barely known my dad; just had vague memories of a man that were more than likely only triggered by pictures I'd seen, and things people had told me.
Pete and Dad had served in Afghanistan together. Dad had died. Pete came home. Since then, he'd been a surrogate dad to me. In fact, he was more than a dad. Friendship was more like what I felt for him.
I came down the stairs and right into Mom's arms. "Oh, baby," she said, wiping her eyes. "I can't believe you're all grown up."
Pete put his hand on Mom's shoulder. "Libby, it's okay."
She wiped her eyes and stepped back. Pete smiled and embraced me just as hard as Mom did. He liked acting strong and powerful, but I knew he was just as mushy inside as Mom.
Pete grabbed the huge green canvas bag, Mom grabbed the box of books I'd decided I couldn't live without, and I grabbed the box that held my most prized belongings. There was a picture of Lowen, the first hero to acquire her powers, and two love letters Mom had given me when I graduated from high school. The first was the letter Dad wrote to her when he first went overseas. The second was the last letter she had received from him. She said both letters were more about his love for me than her, so I should have them.
I had a few other odds and ends. My grandpa's watch, which he'd given me before passing away, and my best friend Lambert's flyball I caught in the outfield, causing his team to lose, among them.
I stuffed the box into the trunk along with my other things and climbed into Pete's old sedan.
Parents without powers weren't allowed to enter the school, and neither Mom nor Pete had shown any propensity for special abilities. Usually, these things tended to be hereditary, so we all assumed mine came from Dad. Of course, we'd never know for sure. Pete said Dad was very talented at getting into trouble, and of course, he'd been particularly talented at drinking his buddy's beers when they weren't looking. Other than that, there was no indication he'd been special.
"Do you have everything, honey?" Mom asked, pulling me out of my thoughts.
"Yeah, if I don't, you can send me the rest."
Mom sighed. "You know you don't have to go to that school."
"Mom, we've discussed this."
"I know, but I thought I'd just say it one more time."
"Mom, if I don't, they'll take away my powers. You know I don't have a choice."
She shrugged and pretended to give up. It wasn't like I hadn't heard the arguments before. Unfortunately, my powers weren't strong. I'd been one of the only black kids in school, not to mention I was also short and a bit of a science geek. Luckily, I didn't have a lot of bullies, but I did have one. The only reason I knew my powers existed was because my bully, Jeff Jones, had acquired the ability to electrocute people and decided to zap me while I was in the bathroom.
I had just zipped up when I heard the door open, and turned to see Jeff. He lifted his hateful little finger and pointed it at my crotch. Fear of what his electrical abilities would do to my junk caused me to absorb his zap. He tried zapping me three more times, and I absorbed his attack each time.
Jeff was without powers for the rest of the day. Of course, he beat the crap out of me after school, but I'd learned I could absorb powers. What good did that do me?
Absolutely none. I couldn't turn his power back on him. I couldn't even keep him from beating me up. So, I decided to head to Colorado's super college and learn how to use what little skill I had, even if it meant I'd end up as some more powerful and arrogant asshole's sidekick.
We pulled up at the bright modern building called Lowen Depot. Mom and Pete helped me carry my luggage, and we were met at the entrance. A handsome older man smiled and took our things. One second, we were looking at my stuff, and the next, it was wrapped in plastic, so it didn't get separated, and loaded onto the conveyer belt behind us.
"How…? How did…?" Before Pete could finish the question, I pointed to the sign above the conveyer belt that said, Superpower training awaits you!
Pete swallowed hard and nodded. He and Mom were out of their element, and I was, too. For the most part, people with special powers didn't let them possess their daily lives. Jeff had been an exception, but after my zapping incident, he'd been suspended from school after crossing the line with the principal's daughter. Last I heard, he'd been sent to Juvie, where I figured he'd probably have his powers removed, at least.
Pete hugged me, then stepped aside, letting Mom embrace me again. She cried silently, and I considered for a moment telling them I'd rather stay closer to home. Finally, she let go, and I could see the resolve on her face. She had accepted my decision.
"I love you, Mom," I whispered so only she could hear.
"I love you too, baby," she said, and hugged me again before turning and heading out the door with Pete.
I watched the two of them leave and felt my heart ache. Mom and Pete had always been part of my life. Why am I doing this? I thought to myself.
I shook my head because something felt important about what I was doing. I might be overthinking it, but I felt a drive in me that said I might be the thing that saved us from total annihilation. I needed to know if that was true or just my fantasy. I needed to learn what, if anything, the pitiful powers I possessed could do.
***
Join us next week as we return to the adventures of Milo and Clack!

Blake Allwood's Book Catalogue
Melody of the Heart
Entrapped by his ex, life feels hopeless. Now, he has to teach a mechanic to play piano like a pro. As he fights to save his father's beloved Steinway, he never dreamed he might also save his heart.
Melody of the Snow
Family inheritance or his own passion… Can he have both?
Changing His Tune
(Road to Rocktoberfest)

Tired of being lonely, Hayden decides to take his life back, starting with changing his music and his identity. Will these transitions be worth the risk, or will they destroy everything he's worked for?
Moon's Place
Moon's Place is a sweet (no explicit sex scenes) short story.
Tenacious
For those who want a little more heat in their stories (Explicit Sex Scenes)
Aiden's art is his passion, but he's lost inspiration. When he meets the gruff but sexy rancher Devin, his life is changed forever.

[ Leave A Review ]
Bobby didn't mean to be a best-selling author, but a nasty breakup inspired him. When he meets sexy publisher Liam, will his past block hope for love?

[ Leave A Review ]
Suzie struggles to overcome her past when her perpetrator returns intent on silencing her. Can she overcome her hatred and save her new relationship?

[ Leave A Review ]
Elian, a sexy restaurateur meets Martin, an equally sexy food critic. Will their past keep them from giving love a chance?
Trevor comes out as bisexual, meets the man of his dreams, and learns he's a new dad. Will he be able to survive his conservative parent's wrath?
Joshua inherits his uncle's orange grove. Clay isn't ready for a new boss. Will their challenges keep them from the love they desire?
Bennett goes from homeless to millionaire and meets reality TV star Les. Will their love be enough to save Bennett from his father's malicious plots?
After Daniel takes a nasty fall, a handsome ranger comes to the rescue. When his life is in peril once again, will their love be enough to save him?
Bentley's past holds him captive until he stumbles into love. Can he finally escape his past or will he lose his new found love?
LGBTQ+ Ownvoice Bookstore
We are literally adding new books weekly so visit us often.
Meanwhile, check out our featured author below!

BIBLIOPRIDE
Featured Author

This week's Featured Author is Austin Thomas Burton

Select Newsletter Frequency Below:
The selection workflow is a work in progress, we are still working out bugs so if you get newsletters more or less frequently than you select, please reselect your option in the next newsletter until we get the process fully automated. Thanks, Blake
New Release newsletters will go to all subscribers, regardless of subscription frequency selected.
Blake Allwood Publishing
235 Rainbow Dr, PMB 13508, Livingston
TX 77399 United States
You received this email because you signed up on our website or made a purchase from us.
Unsubscribe