If you are using a mobile device and having difficulty reading the newsletter, try setting your device to dark mode.
Blake Allwood's New Release
The Coming Home series is a sweet contemporary romance series without explicit sex scenes.
Finding Home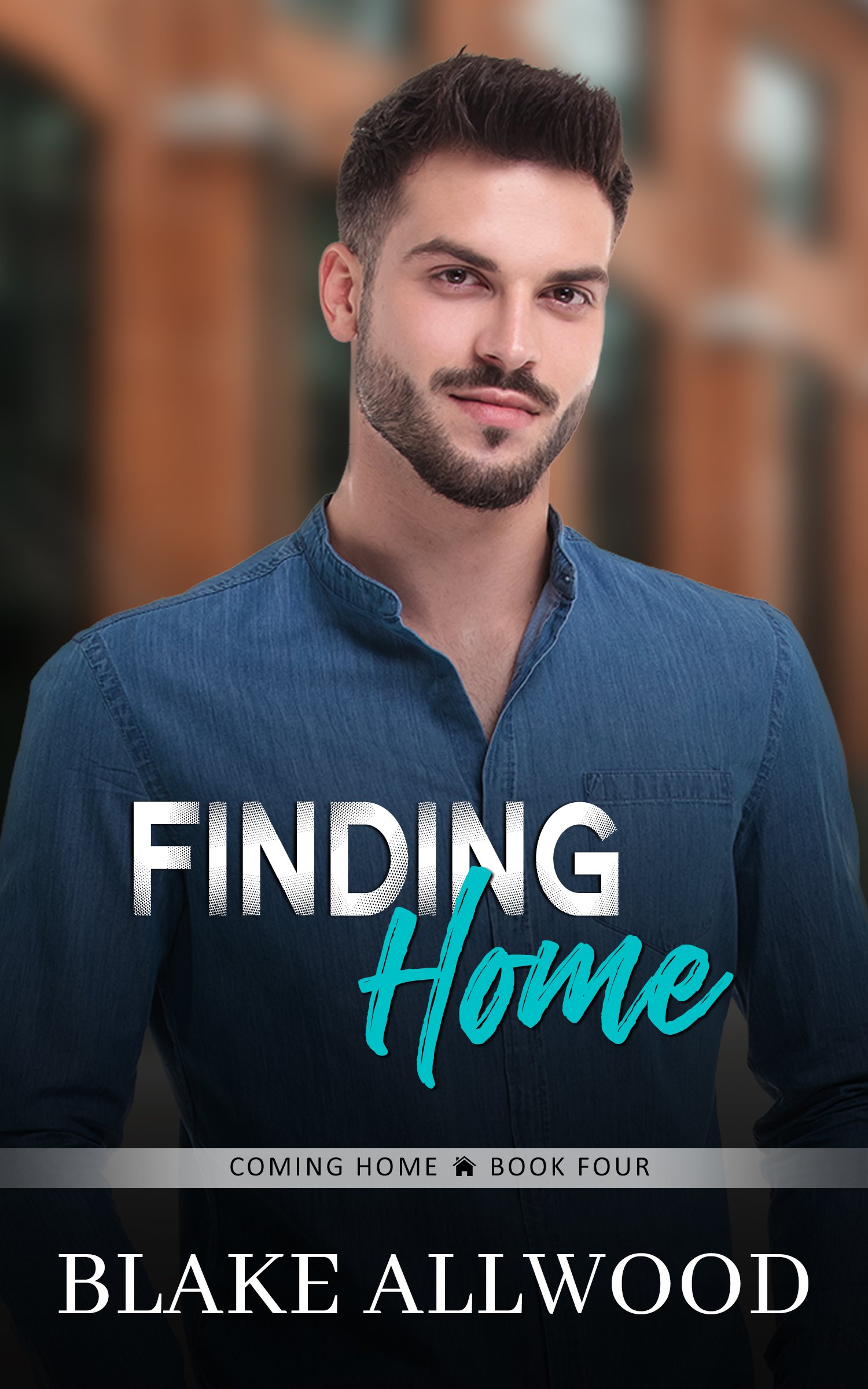 In the small town of Crawford City, two men from different worlds collide as their lives spiral into turmoil. Will they follow their hearts, or succumb to the pressures of career and family?

Lance has always dreamed of becoming an architect. But when he drops out of medical school to pursue his passion, his father disowns him. With nowhere else to go, Lance moves in with his estranged brother in Tennessee.

Jake is a public relations manager for music celebrities. He is haunted by his past and the rejection of his religious zealot father. Crawford City has become his new home and the place of his found family which he loves entirely.
When their paths cross in the small town of Crawford City, Tennessee, these vastly different men find themselves intertwined in a sweet but dramatic romance that will leave the reader rooting for their love to overcome all obstacles.

Will they follow their hearts or succumb to the pressures of their families? Find out in this heartwarming tale of love, sacrifice, and self-discovery.
Look for the excerpt below where Milo and Clack usually appear!!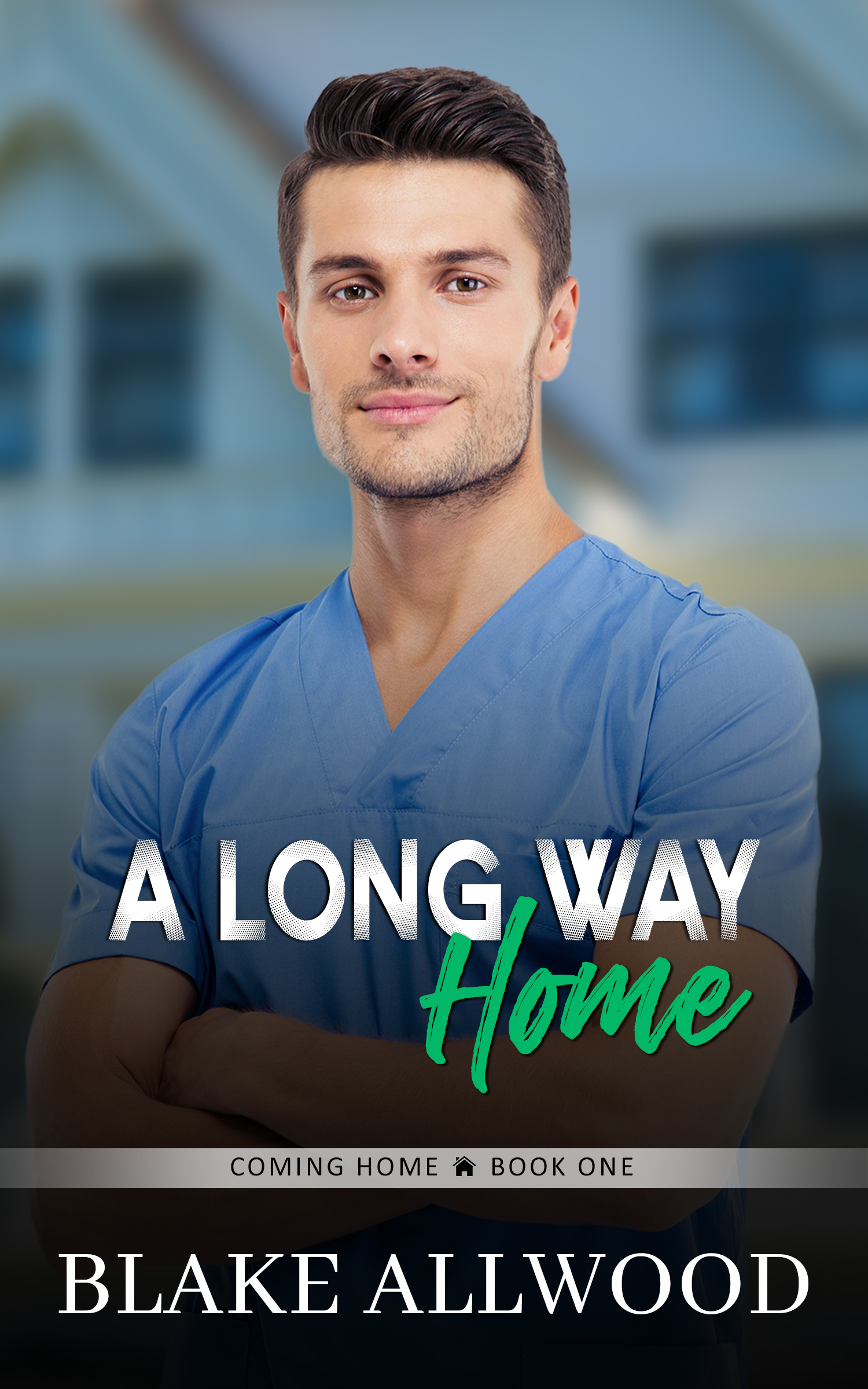 A Long Way Home
With the odds stacked against them, will they be able to overcome, or will their pasts push them apart, forever?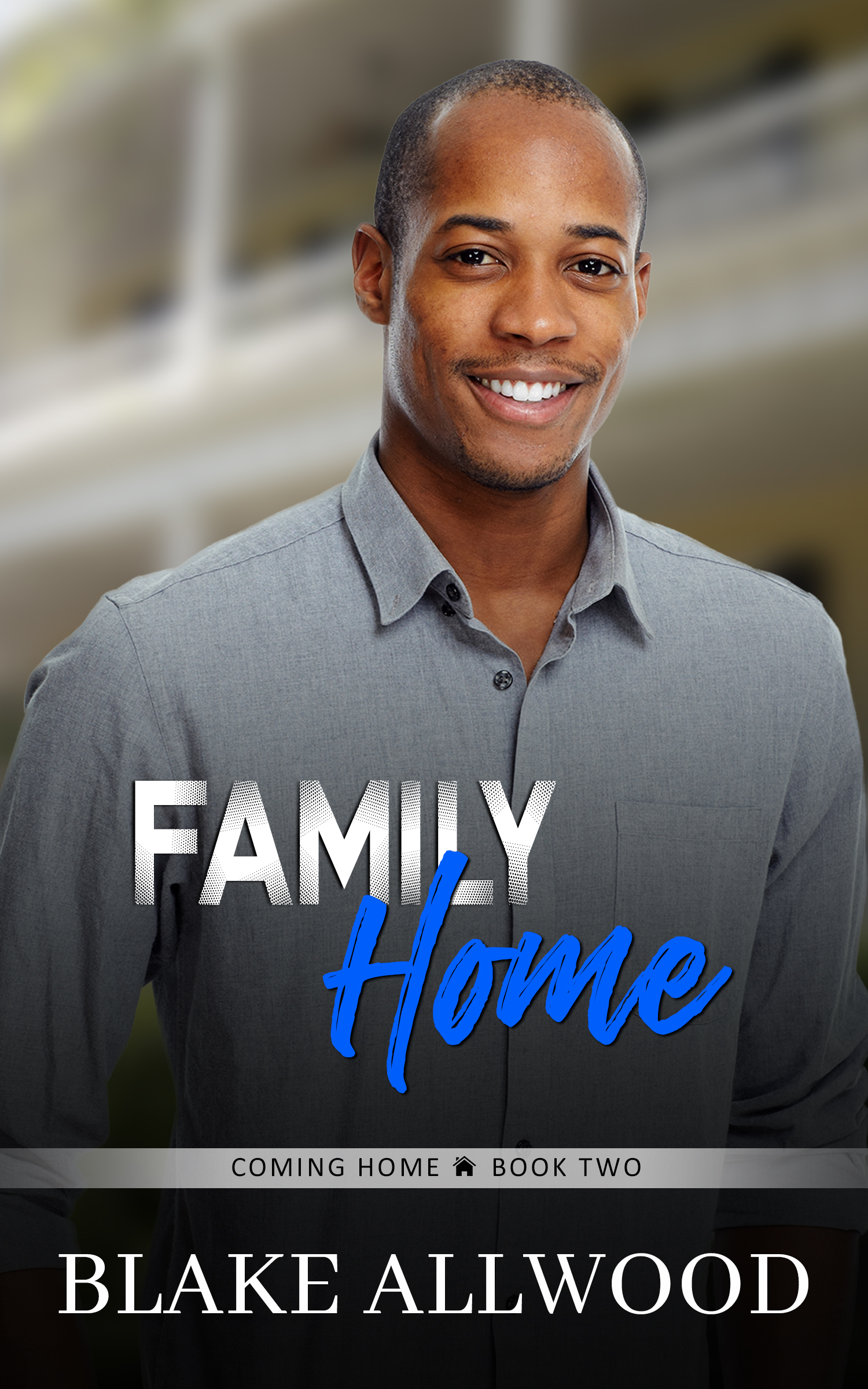 Family Home
Facing the past is never fun, especially when it involves seeing the man you still love. When their lives are once again intertwined, is a second chance possible?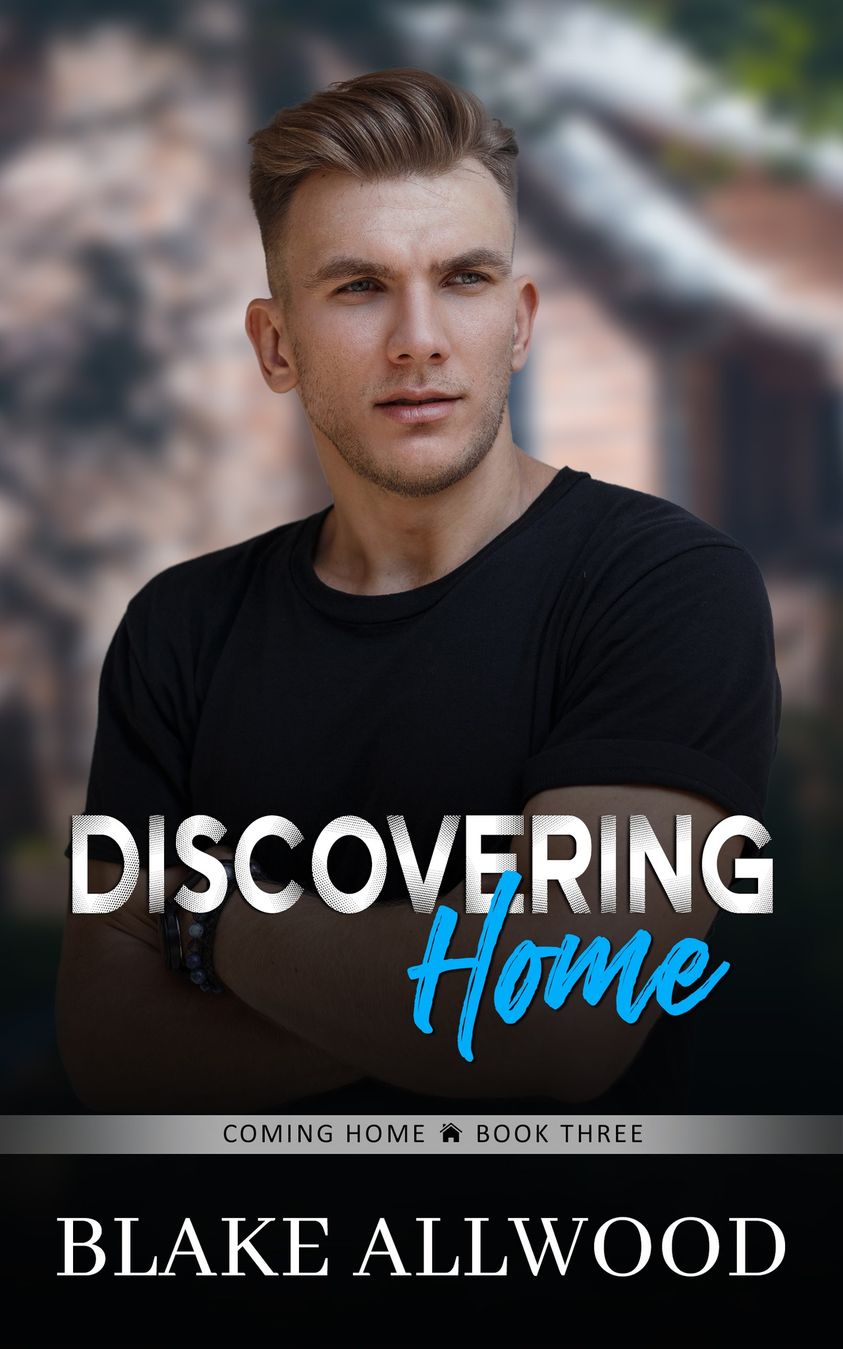 Discovering Home
Choosing his self-respect over his inheritance leaves him adrift. Can the sexy wine grower be his foundation, or will everything be lost?

Free Anthology Including Adam J. Ridley and Others!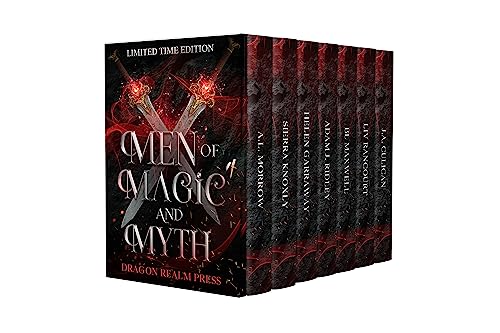 Ready to be enchanted by these dashing men?

Magic and passion collide as princes, noble knights, charming wizards, elusive shape-shifters and brooding necromancers fight for what's theirs in the Limited Edition Men of Magic and Myth Boxset.

In this mesmerizing collection of MM fantasy short stories by bestselling romance authors, dauntless men undertake daring adventures to find their true loves. But fate will throw every possible obstacle in their way. More than their own lives are at stake if they fail their quests.

This limited-time collection captures a breathtaking array of complex characters with their own battles to fight and loves to win—each one ready to set your hearts swooning in bite-sized stories.

The Men of Magic and Myth are setting out to conquer love.

Will you rise to the challenge with them?


Adam J Ridley's Book Catalogue
EMERGENCE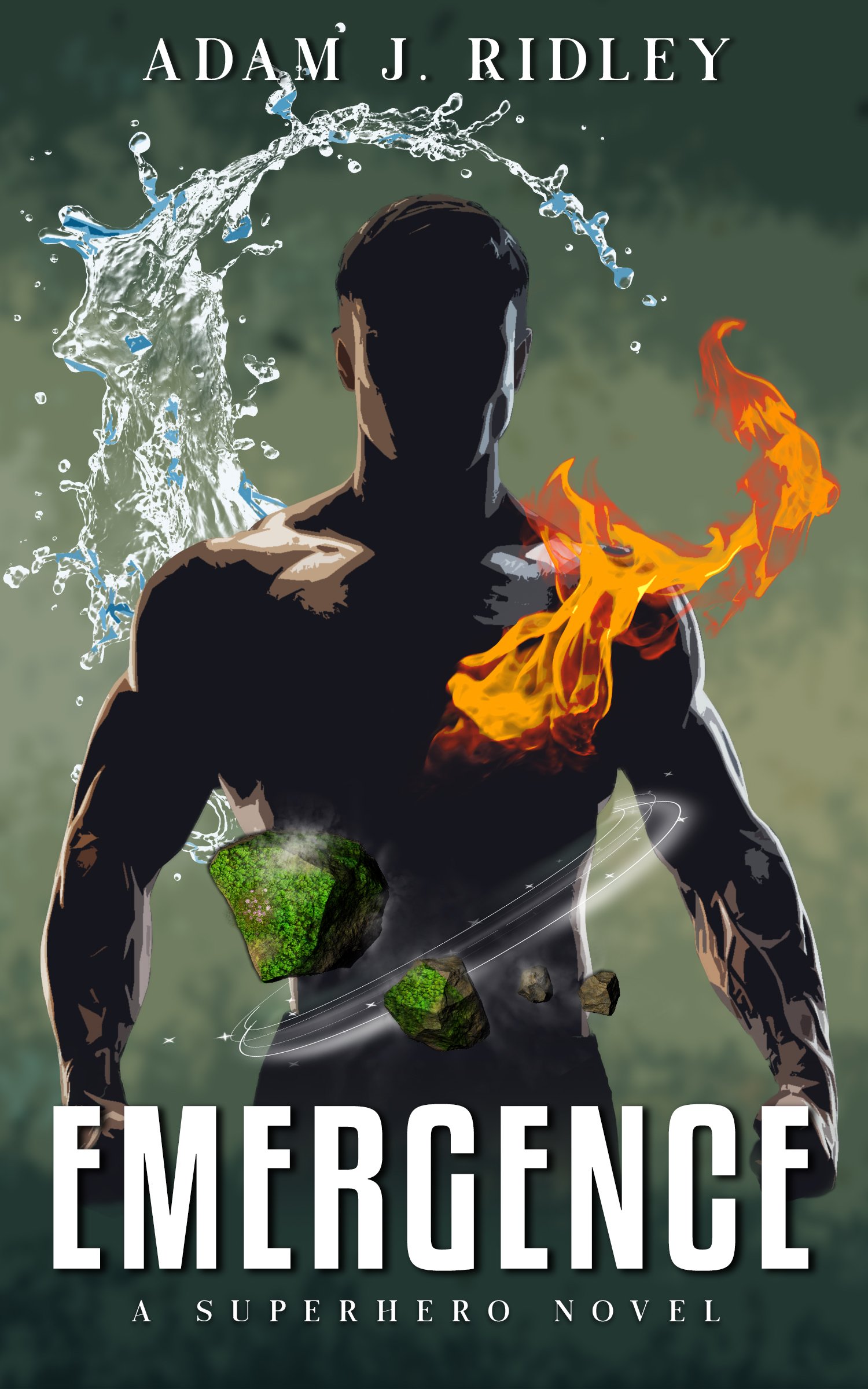 With such incredible power, his abusive past makes him a powerful time bomb. Can the love of one man prevent him from destroying the world?
Had it not been for his latent powers, Kaden would have perished at the hands of the men who enslaved him. 
 Lysander comes from an idyllic childhood, but lacks belief in himself and his powers.
 When meeting at their superhero college they both feel intense and powerful animosity. As they confront a common enemy, however, the dynamic shifts from enemies to lovers.
 When a supervillain wrests control from Kaden, will his love for Lysander stop him from destroying everything in his wake?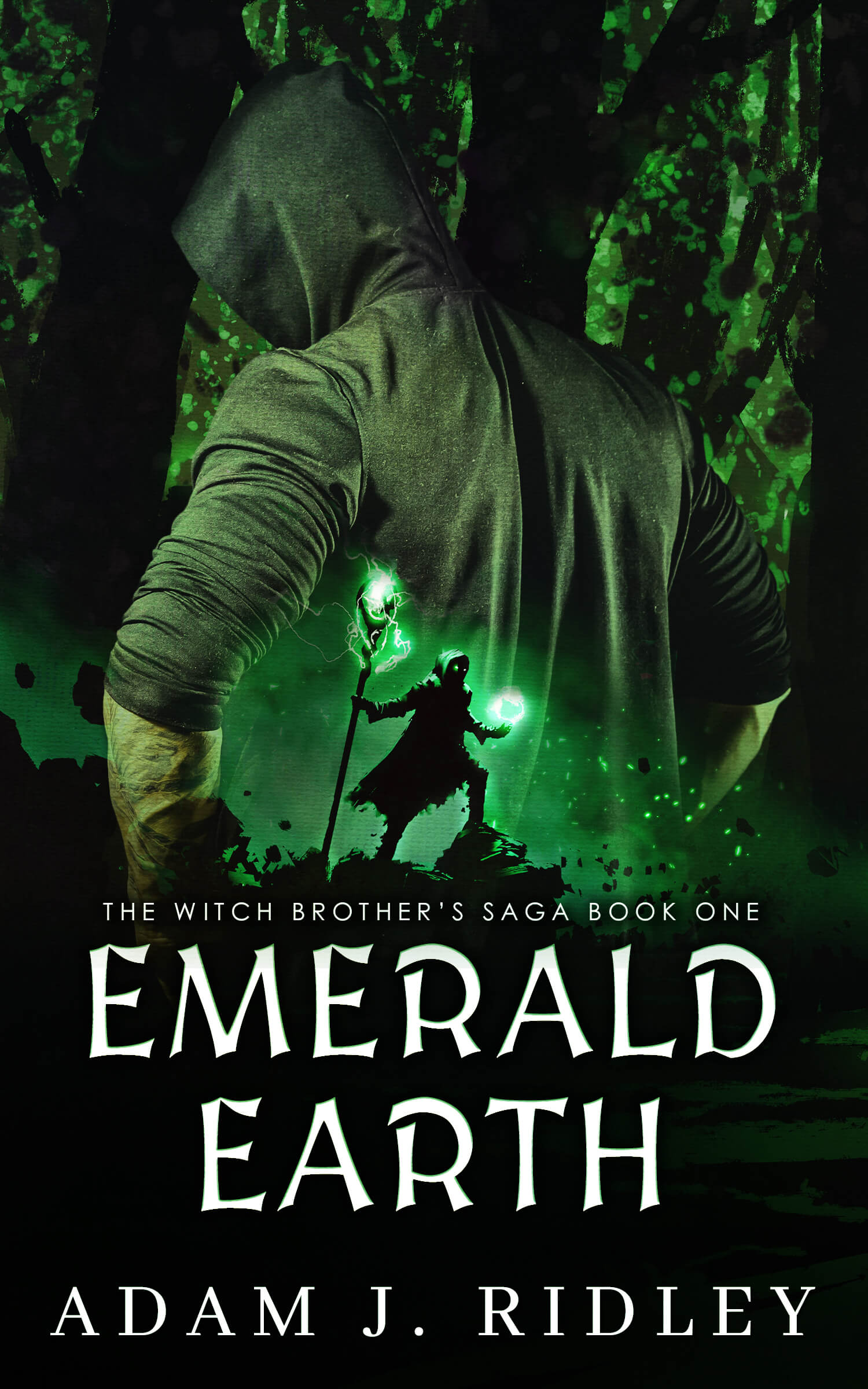 Cursed to never find love, Crea is shocked when he finds the perfect man. Choosing to fight the curse could cost him everything, including his life.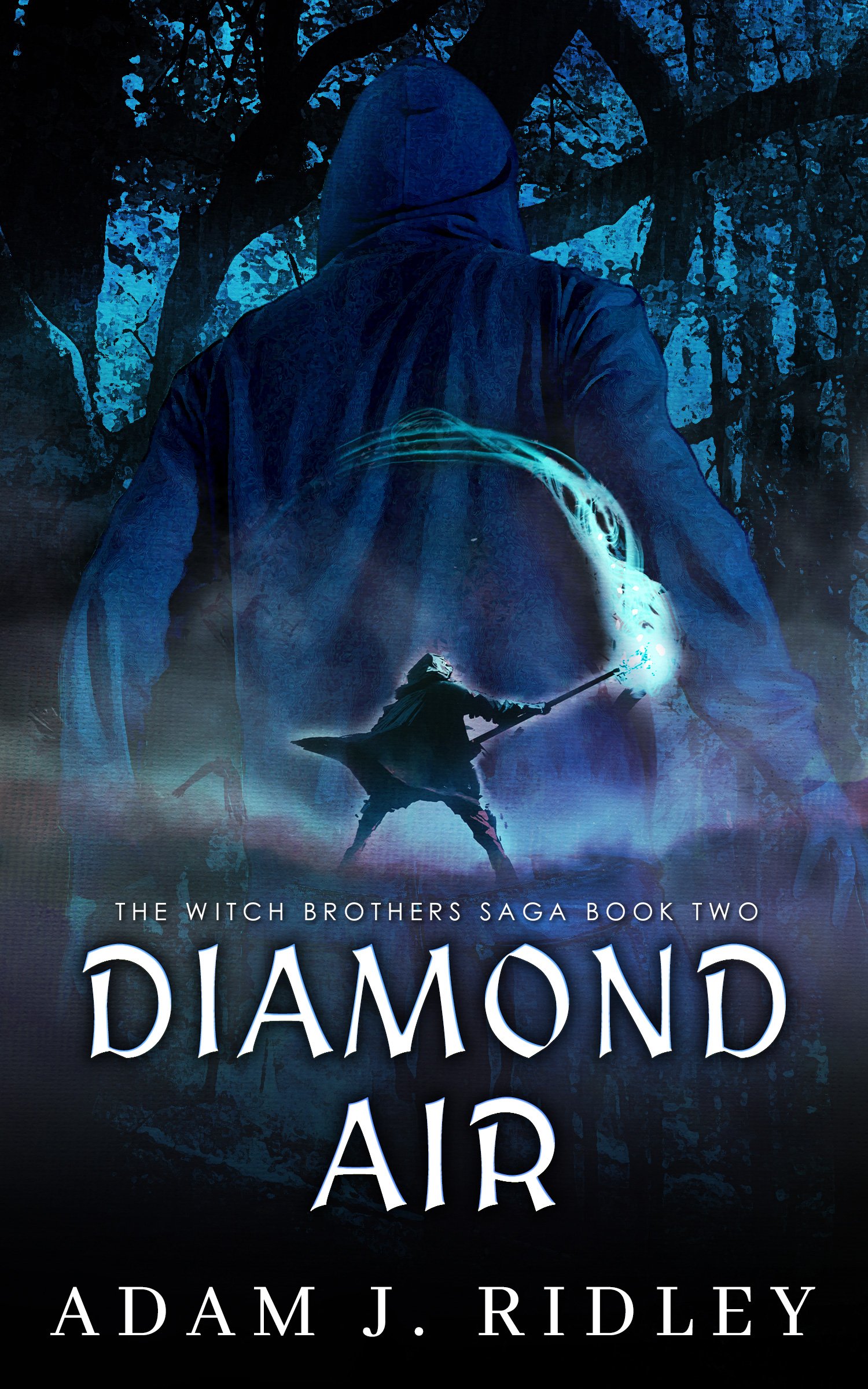 Is this man his first real chance at love… or will his father's curse stop it from happening? Will pursuing this newfound love put both their lives at risk?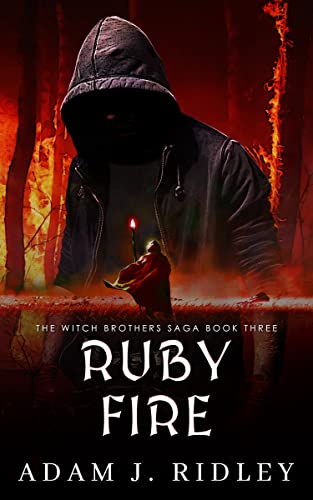 When forced to choose between ending his father's curse and his fear of commitment, will Kyle embrace his destiny or will he turn away and let the world burn around him?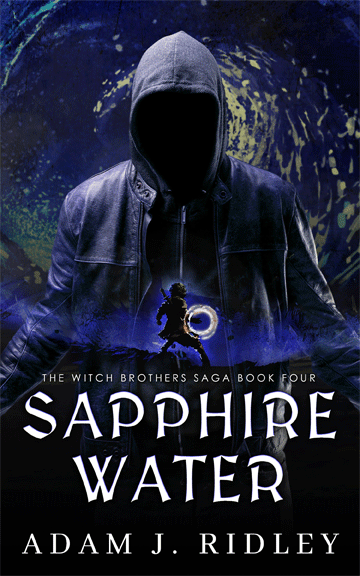 Setting the third brother free should have broken the curse for good, but the darkness still threatens everything. The curse cannot be truly broken until the fourth brother is found and he too finds true love.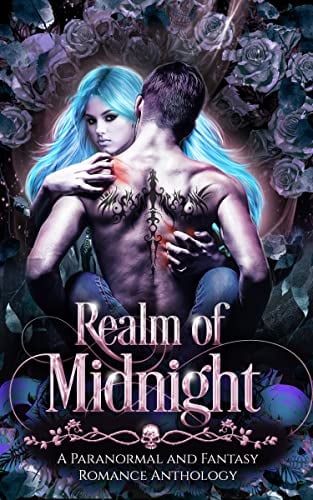 At the stroke of midnight, creatures of the realm come out to prowl. Several authors (Adam Ridley included) selling for one amazingly low price!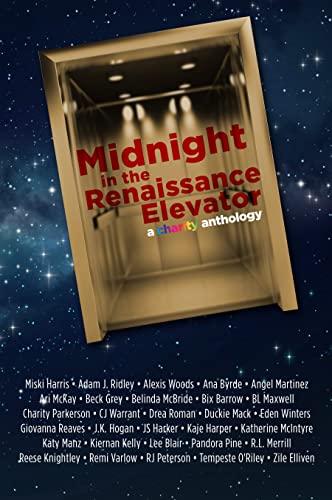 Do you like mechanical devices with personality? Sure, who doesn't? How about when they hold your life in the palm of their hands? Hmm…less sure now, yes? Don't worry, you're gonna love this.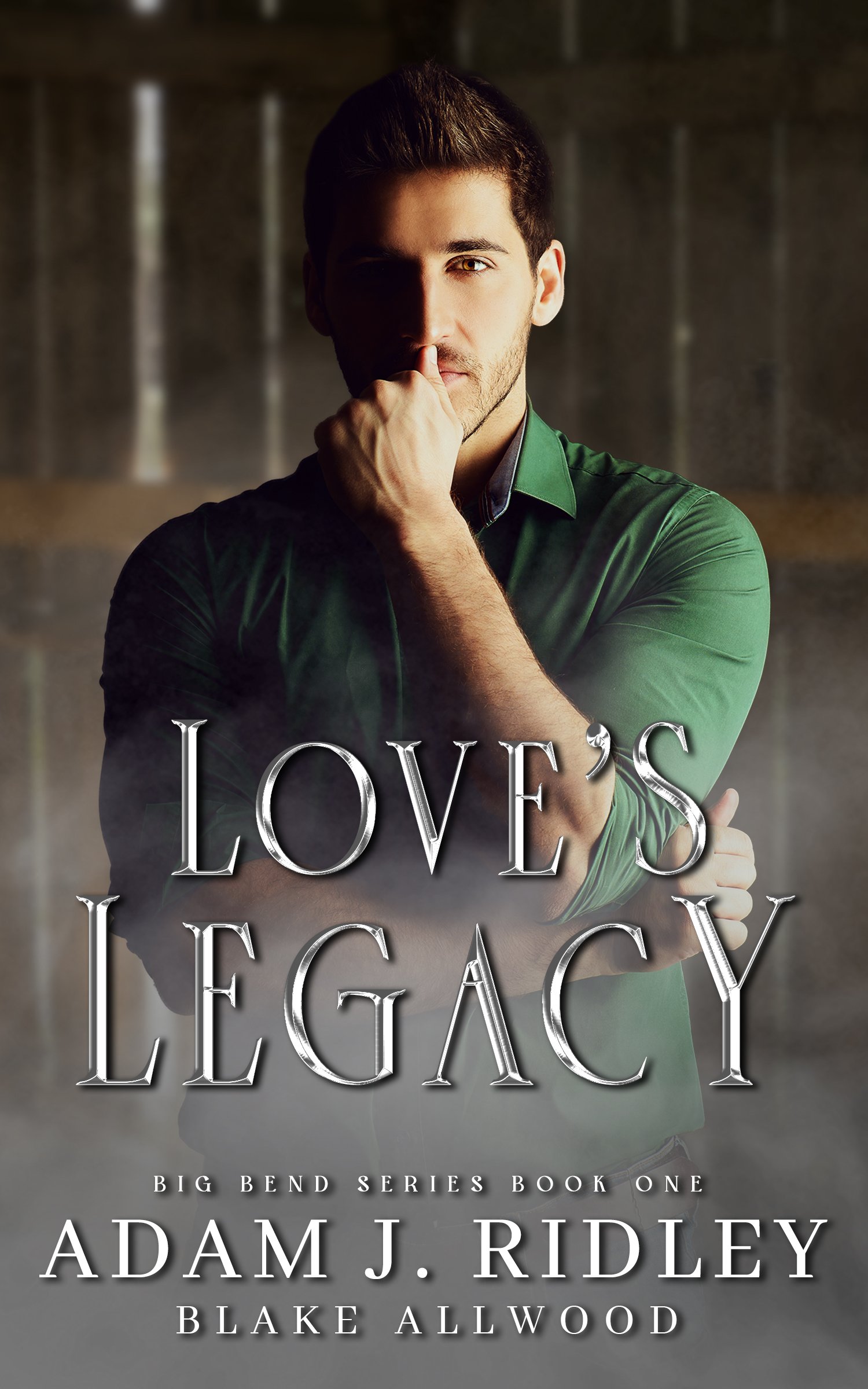 Flex inherits his family's ranch and begins being plagued by prophetic dreams. Will his love for motel owner Mitch be enough to keep him safe?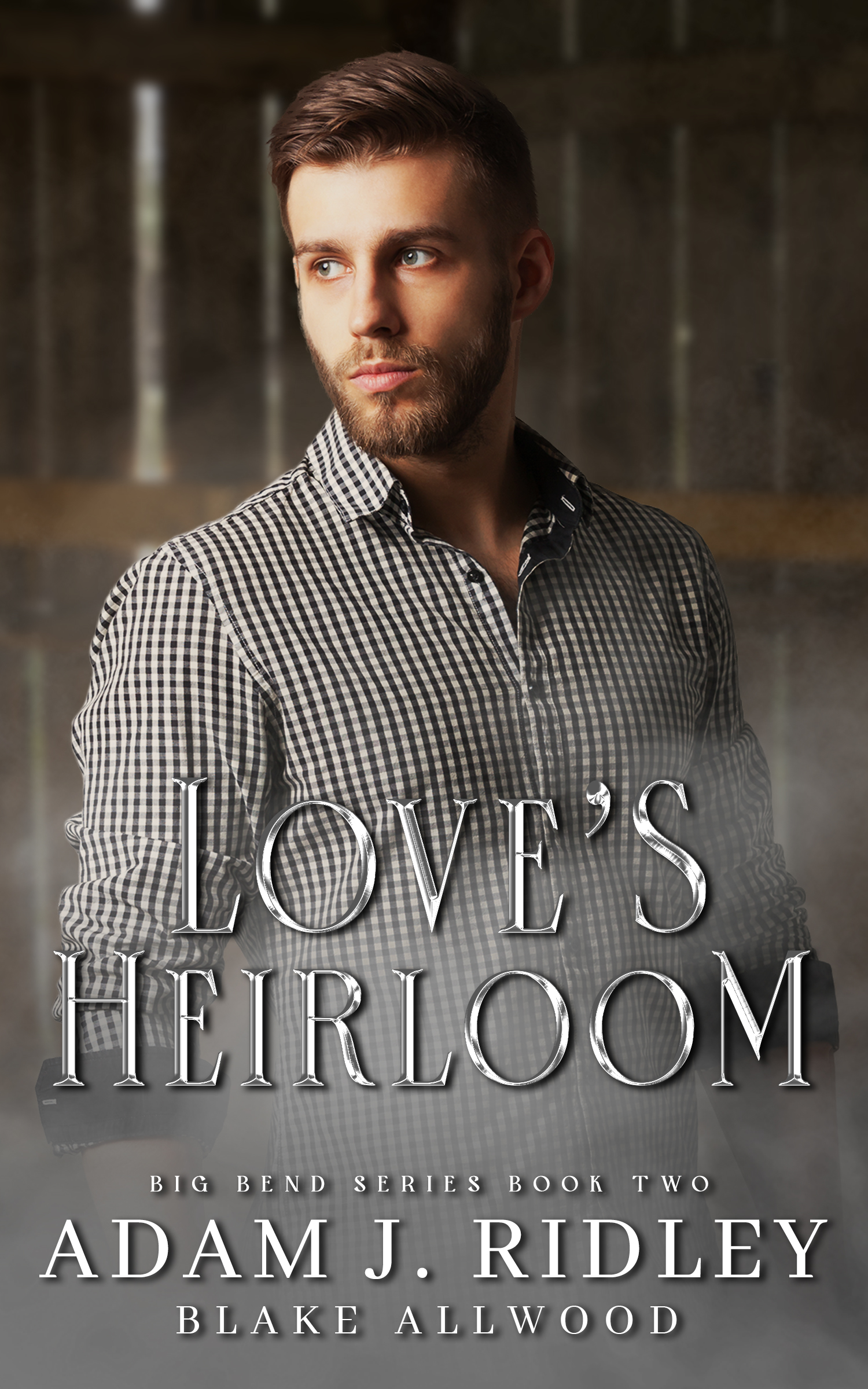 Eddie is confronted by a ghost that Alex resembles. Neither trusts the other. Can their unlikely relationship help them survive the imminent danger?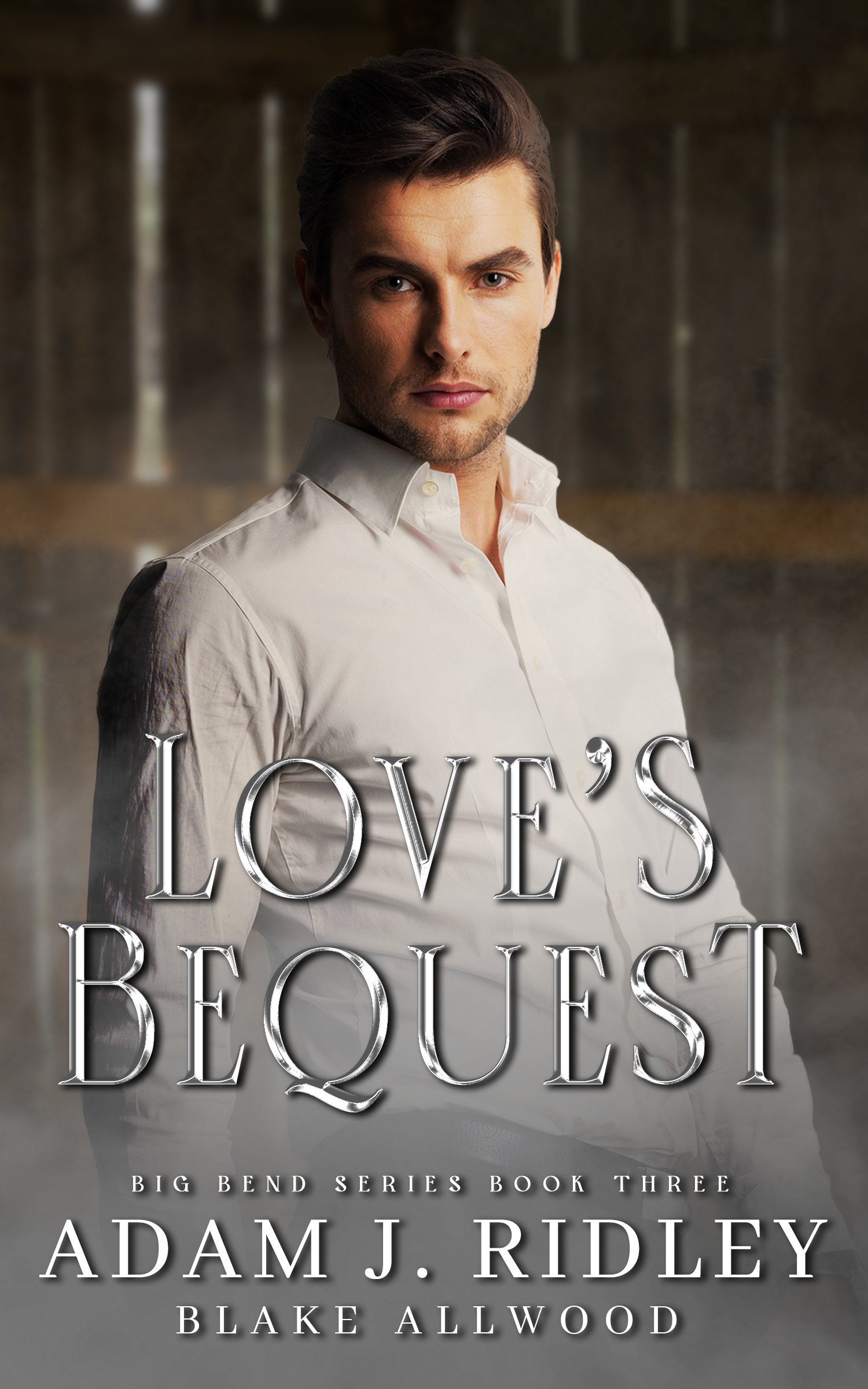 Steve sees ghosts, Eric feels disconnected from the world. Can these two find solace in each other's arms?
The next part of my weekly progressive story
Milo and Clack: An Elvin Love Story
will return next week.  
Enjoy this excerpt from Finding Home, my new release!!
If you missed any parts, CLICK HERE to visit the newsletter archives to read them.
First Chapters of Finding Home
Lance McCartney
Crap, I said to myself as I stood at the front door of the beautiful late-nineteenth-century Queen Anne, the house that belonged to my brother. Correction, my estranged brother.
I took a deep, steadying breath as I willed my finger to press the doorbell, pleased it was warm enough today that my breath didn't make misty white clouds. When I'd left Long Island a couple days earlier, it had been well below freezing.
"Shit, I can't do this," I said out loud, and turned to leave the grand porch, almost bumping into three girls who had appeared out of nowhere on the steps behind me.
"You shouldn't say shit, especially in public," the tallest, and I assumed the oldest, girl said. From what I could tell, she was somewhere around ten or eleven.
"Sorry. I was just leaving."
One of the younger girls, maybe a twin to the other, stepped onto the porch and directly in front of me, preventing me from leaving.
"Why were you standing at our front door? Are you trying to rob us?" she asked as she put her hands on her hips.
I almost chuckled. The girl couldn't have weighed over fifty pounds, but it was clear she wasn't one to be ignored, and that she wouldn't budge until I answered her.
"Um, no… I'm here to see my brother."
All three girls gawked at me. "Why would your brother be at our house?" the older one asked.
"He owns this house."
"Nuh-uh," the little powerhouse said. "This house is owned by my Uncle Gib and his husband, Uncle Allen. And if you've got a problem with that, we can call the sheriff."
I smiled then, unable to stop myself. "I'm your Uncle Allen's brother."
"And how do we know you aren't lying?" the third girl, who'd been silent up until now, asked.
I sighed. They had me there. "If you get Allen, I'm sure he'll confirm it."
All three girls gave me a lingering stare before they apparently needed to converse. Scooting far enough away that I couldn't quite make out what they were saying, they huddled together at the bottom of the porch steps. I assumed they were discussing whether or not I should be trusted.
Luckily, they were entertaining enough to cause the ball of anxiety in my stomach to ease a bit.
Finally, the girls pulled apart. "You can sit on the swing and wait to speak with our grandmother. Otherwise, we'll think you're a thief and call the sheriff."
I chuckled before agreeing to their terms. These girls were a force to be reckoned with. Somewhere deep down, I was proud of them for being cautious and not blindly trusting some stranger claiming to be long-lost family.
They escorted me to the porch swing, and each girl sat across from me. They were clearly in no mood for more conversation, so we sat quietly until it became awkward and a little bit too cold. I opened my mouth to ask them some random question just to break the silence.
"Shh," the oldest one said, putting her hand up in front of her. "We aren't supposed to talk to strangers, but we're not letting you out of our sight, either. So, you can just sit and wait. Grandma will be here any moment."
I nodded, again having to work hard not to smile. I should thank the trio for effectively keeping me there since I'd been ready to bolt earlier. My brother and I weren't close, and despite some regrets I might have about it now, we never had been. The three pairs of eyes looking upon me with suspicion were evidence enough of that. It'd also made it incredibly difficult to even come here.
With little more to do than take in the scenery, I gazed out over the gardens. Even in the dead of winter, I was impressed by their beauty. I hadn't noticed them earlier because my nerves had been too frayed.
I was just about to stand up and tell the girls I'd return later when an adult was home when a new Lexus turned the corner and began its slow progress toward the house. When it pulled into the driveway, I immediately recognized the person inside as Allen's mother, Catherine.
I cringed. This was their grandmother? My father had been married to Catherine when he'd had an affair with my mom. I didn't know her well, but I'd always felt that I was a reminder of that transgression, especially since my mother's pregnancy was the excuse Dad had supposedly given for the divorce. Well, that divorce, since he later married and divorced my mom, too.
I waited in silence as the knots in my stomach began to re-tighten.
Catherine started up the porch and took one look at me and sighed. "Nice to see you, Lance," she said, but her body language made it abundantly clear she felt the opposite.
"Girls, I see you met your Uncle Allen's brother, Lance. Lance, what brings you to this part of the world?"
I smiled at my three little guards, whose eyes had grown to the size of saucers at the confirmation of my identity. They didn't seem too pleased to learn I wasn't a burglar they could have hauled off to the slammer.
When I returned my gaze to Catherine, I simply shrugged. "I've come to see Allen."
Catherine looked at me for several long moments before her attention shifted to her granddaughters. "Girls, aren't you supposed to be raking and bagging leaves? If we get more rain, you know it's going to be too soggy to do it. Your uncles both said it was your number-one priority this week."
The girls nodded and stood to go. The quietest one waited until her sisters had left the porch before she came over, and whispered, "I'm glad you didn't have to get arrested."
I winked at her, then lowered my head so as not to laugh at the seriousness of her expression.
She quickly scurried off the porch and followed her sisters around the side of the house.
As soon as the girls were out of earshot, Catherine came over and sat in the glider facing the swing.
"Why are you really here?" she asked, sounding wary.
I cleared my throat, hoping to wet my mouth after it had gone dry in anticipation of the conflict I fully expected to happen.
"I'd, um… I'd rather discuss that with Allen."
"Allen isn't home and won't be back until the weekend. He and Gib are attending a medical conference in Atlanta."
All the courage I'd mustered up whooshed out of me like a deflating balloon. I hadn't just swallowed my pride; I'd choked on it. What the hell would I do now? Dad had kicked me out of the house, suspended my credit cards, and even blocked the savings account I'd been shoveling money into from odd jobs over the years. I had no cash left after spending my last few dollars to get here.
"Is there a hostel or somewhere cheap I can stay until he gets back?" I asked.
Catherine looked at me funny. "Why somewhere cheap?" she asked.
"I've got fifty dollars, and I'd still like to be able to eat," I burst out. "Fuck, forget it." Maybe I could find a shelter or something. Did those even exist in the backwoods of nowhere, Tennessee?
I stood and was about to walk past the woman when her hand shot out and grabbed mine.
"Lance, did your father kick you out?" she asked. The sudden softness in her voice, either out of genuine concern or just feeling sorry for me, nearly did me in.
I'd held it together since I'd left. Of all the people in the world to break down in front of, I'd have preferred it not to be the very person who likely hated me the most, not that I had any control over the reason–my very existence.
"I'm, um… I'm just going to go," I said as I wiped away tears with my sleeve.
"You're not going to go if you've got nowhere to go. Allen would want you to stay here, Lance. Besides, he'll want to know what happened."
I shook my head. "This was a bad idea. I shouldn't have come."
Dashing off the front porch, I was once again stopped by the three particularly intense-looking little girls.
"Grandma said you need to stay, so that's what you're going to do," the eldest girl said.
I hadn't been able to hold back the tears, so I collapsed onto the front step and buried my face in my hands. I'd put myself in a horrible situation and now I was stuck in a mortifying one.
As I wept like the useless lump I felt like, the girls all came closer and sat near me. Before long, the twins had burrowed up to my sides and the oldest girl was kneeling on the step in front of me.
A few moments later, Catherine came down the stairs and put her hand on my shoulder. "Lance, I'm not sure what's going on, but Allen would want you here. You're his brother, which makes us all family."
"Except that's not really true, is it?" I asked, not daring to open my eyes. I was just beginning to get a grip on the tears, and I didn't dare look into the four pairs of eyes I could feel staring at me. I knew if I did, I'd melt back into an emotional puddle.
"Come on in. I'll show you to the guest room and then, after you take some time, you can come tell me… tell us what's going on."
I really didn't have a choice. Fifty dollars wasn't enough to get by, even for one night, let alone the rest of the week until Allen returned.
I got up and followed Catherine into the house. The twins stayed attached to my sides and I could hear the other girl following behind us.
I was still swiping at tears, so I didn't fully take in my surroundings. Still, I could tell the interior of the house was just as amazing as the outside, and perhaps I could explore some later. As it was, though, I just wanted to get into the guest room and pull myself together without an audience.
We walked up a magnificent stairway, and my artistic wannabe architect's heart took over. The mahogany railing was decadent. Even in my current state, I couldn't resist running my hand over the wood. I welcomed the momentary distraction.
Catherine and the girls showed me to a second-story room at the front of the house. "This will be your room while you're here, Lance. There's a bathroom attached, so you won't have to share with the girls."
I walked in and placed my backpack on the floor next to a beautiful, oversized chair. The bed was a four-poster made of rich ebony wood. I wanted to ask if it was original to the home, but tamped down my curiosity. Now wasn't the time for small talk. I just needed to be alone for a while.
"Come downstairs after you've had a rest," Catherine said, and I watched as the three girls' concerned faces disappeared as she closed the door.
Jake Hudson
"Todd, man, we've got to get this ironed out. What's taking so long?"
Todd, one of my best friends and the contractor leading a massive building restoration project in downtown Crawford City, shook his head.
"One, you keep sending me more clients than I have time for. Two, the project keeps growing; and three, I haven't gotten the final plans back from the architect."
I sighed. I knew I was impatient, but my excitement for the project had only ramped up since a fire had destroyed the original building.
"What can I do to speed things up?" I asked.
"You can be freakin' patient for a change," Todd said, sounding frustrated.
"That's not my strong suit," I said under my breath.
When Todd didn't reply, I glanced around at the other tables. We'd arrived at the Crawford City Cafe early, but the place was filling up now, which wasn't surprising since it was one of the most popular places in town.
An older woman came out of the kitchen and asked if I'd like more coffee. I watched her pour and looked up just in time to see her wink at Todd. When she left, I shook my head. "Everyone in this town thinks I'm a crazy person."
Todd chuckled. "You're a little nutty, but they like you. Don't always understand your big city ways, is all."
"Hmph," I muttered, and took a deep breath, letting it out slowly. "Todd, I know the project has continued to grow, and that's mostly my fault since I bought the two empty buildings next door. But can we at least start talking about phases?"
"Yes, and no. The project is costly, Jake, and all the other co-owners besides just you and I need to be involved in any decisions. Dad, Doc, Allen, and his mom all have to see the plans and agree with them. Then we need to convince the town council as well. You can't push this stuff."
When I frowned, Todd put his hand on my shoulder and squeezed. "Listen, I know I was upset with you springing the other two buildings on us. I still say you should've consulted us before you purchased them, but I also know plunging headlong into things is more your style. In any case, we all think this will ultimately be an amazing project for downtown, and put Crawford City on the map. It'll also give our town a lot more commercial potential, which is very much needed. Still, you just need to be patient, ride the ride, and let it unfold at its natural pace."
I didn't say anything, just reluctantly nodded in understanding. I received this same lecture from Todd and all the partners every time I tried to push things forward. My best friend had me pegged, though. I did tend to dive headfirst into things at breakneck speed and expected everyone else to do the same. That served my career well, but not so much the other areas of my life, relationships included.
I wasn't sure why I felt so impatient with this project. It wasn't like I didn't have a hundred and one other things to worry about. My PR firm had just signed on two new country music stars and I had a shit ton of work to do for them, but there was something special about Crawford City.
The place kept drawing me back, and not just because Todd, his husband Ash, and their three screaming, but adorable children were here, although that meant a lot. I felt more at home in the small town than I'd ever felt anywhere else, including my current home in Nashville. More than once, Todd and Ash had tried to convince me to move down and buy a home, but that didn't feel right. I had no interest in mowing yards or messing around in flower beds as a homeowner.
As I'd been lost in my thoughts, Todd had begun chatting with the café owner about her new husband, Mr. Cole, Jennifer Cole's dad. Jennifer was one of my first clients, and her rise to the top as a supermodel had helped lift my career as well.
Jennifer was also one of my best friends. When she and Todd were roommates years ago, they took me under their wings. As an awkward street kid, they helped me feel, for the first time, like I was someone worth knowing.
As Todd and Mrs. Cole finished chatting, she turned her attention to me. "You doin' okay, Jake?" she asked.
I smiled. "Yes, ma'am. I'm afraid if I drink any more of that coffee, I'm gonna wash away."
She winked at me and turned to go in the back. In the past few years, that had become more common as well. I'd been coming to town more to visit Todd and Ash, and the locals had begun to know me on a first-name basis.
That felt good… and right. I had spent most of my childhood in a small town closer to Memphis than Nashville, and the people there were hateful even before they'd learned I was gay. They knew my name, but few used it. "Hey, boy. Hey, you…" That was the standard way I was referred to, even in school.
Tennessee wasn't known for being welcoming to those of us flying the rainbow flag. I was pretty sure my hometown was more the norm, so the open and accepting town of Crawford City was special. I always felt so at ease coming to visit.
"Well, time to get to work. I have to help with the triplets tonight. You gonna come over to help, too?" Todd asked.
"That's a hell no," I said, earning myself some looks from those around us. "The agreement is you've got to get them out of diapers first, then Uncle Jake's duties will begin."
Todd punched me playfully on the arm. "You know you want in on the full dad experience, diaper changing and all. You're just playing hard to get."
I pretended to gag. "Not likely! I'm not a baby person. I swore after I was kicked out of my parents' home, I'd never change another diaper as long as I live."
A flash of sadness crossed Todd's face, as it always did when I referred to my backwoods family and how they'd thrown me out at fourteen for being gay.
"Besides," I continued, "…when your young'uns start entering all those talent competitions, that I'm gonna put them in, you're gonna need help to transport them. Then it'll be Uncle Jake to the rescue. Trust me, you'll thank me later!"
"We'll see," was all he said, and I was thankful to have put him off the sympathy conversation I'd grown to hate.
I tossed down enough money to cover our meal and give Mrs. Cole a big tip. Having struggled financially for so many years, I'd made it my mission to be as generous with money as possible, and all the more so in places where I knew the people. I felt like I owed Jennifer for helping me get my start. Knowing that the café owner and Mr. Cole were now together, I felt tipping extremely well translated in some small way to showing my gratitude toward them.
Todd and I parted ways as soon as we stepped outside. He took off toward his truck, while I decided to walk through downtown and spend some time checking out the project site.
I'd just come around the corner when I bumped shoulders with a guy who'd been looking the other way. His backpack fell to the ground, and I reached down to pick it up as he apologized.
"No prob…" My words stuck in my throat as I laid eyes on the beautiful man. His eyes remained downcast as he grabbed his backpack from my hand, then apologized again before rushing down the street and disappearing behind the old town hall.
I thought about following him, but that would be a bit too stalkerish, so I shrugged it off. I'd certainly never seen the man around here before, but damn, I would love to see him again. The prospect caused my heart to do a little leap in my chest. Crawford City didn't get many tourists on weekdays this time of year, so maybe he was visiting someone in town? He had seemed rather skittish, though… maybe he needed a place to stay? That thought caused an altogether different sort of pang in my chest.
I leaned against the building across from where our building project still just looked like an empty lot and thought about my life. I wasn't sure why, but I was feeling particularly nostalgic at the moment. Maybe it was Mrs. Cole's cooking.
I'd lost everything–my family, my so-called friends, my home, my security–when I'd been forced out of the closet as a teenager. I had roamed the streets of Nashville for several months before getting tangled up with the wrong crowd, staying in an abandoned house with several other kids who were selling drugs, shoplifting, and even prostituting themselves out just to survive. The police raided the house one night, and I was caught up in the arrests.
Since the police didn't have evidence that I'd done anything illegal, they turned me over to children's services, who instantly moved me to a group home. I never had the same desire as some of the other kids to run away from there. It was a hundred percent better than anywhere I'd lived before. I grew up in squalor, the oldest of seven kids, and God only knew how many more my parents had after they threw me out.
At the group home, I had two roommates, who were both annoying as hell and whose feet stank so badly we slept with the window open. Still, I had a warm bed, plenty of food to eat, and clothes that hadn't come from a thrift store or worse, the dumpster. I also liked my counselor, Anita, a stereotypical lesbian who rode a Harley to work and had tattoos up and down her arms.
Within a year of moving into the group home, Anita and her wife, Claire, received their foster care license and began doing respite care for me. In other words, I got to hang out with them on the occasional weekend and on holidays. We'd remained close over the years, and I still considered both women more a mother than the woman who'd given birth to me.
I resumed walking toward the project site when my phone dinged with a text message. I laughed when I saw the name. Think of the devil…
Claire: Can you come to dinner this weekend? Anita's cooking.
Me: Think of the devil and she'll text you every time.
She quickly texted back a smiley face. As the dots popped up, indicating she was typing another message, I thought of how my life with her and Anita had unfolded. The two women were tough as nails, but I'd liked them from the moment we met. For my sixteenth birthday, they asked if I would be willing to live with them permanently. What kind of fool would I have been to say no to that?
Claire: I'm not responding to the devil comment. You know I have enough mean in me to qualify. So, you coming to Sunday dinner or not?
Me: No. You made the mistake of telling me Anita was cooking. I'd rather avoid that disaster if at all possible.
Her response was a laughing emoji.
Claire: You're coming, or Anita will come get you. I promise to stand guard over the food.
I chuckled. Anita was tough on the outside but buttercream on the inside. Her bark was one hundred percent worse than her bite, but I knew not coming home wasn't an option.
Me: Okay, but if the food tastes like crap, I'm forcing you both to take me to McDonald's.
Claire: Forcing, huh? We'll see. Come early. Anita wants to show you something.
I laughed. That usually meant she wanted me to help with one of their never-ending projects around the house.
Me: See ya around four.
When she sent a thumbs up emoji, I put my phone back in my pocket and looked over to where I'd lost sight of the skittish man. After regaining my footing living with Claire and Anita, I'd promised myself to never hesitate going after what I wanted. Men were no exception. Our brief conversation had reminded me of that.
Life was too short and uncertain to have regrets, so if I were interested in a man, I went for it. Regardless of knowing if he were gay, bisexual, pansexual, or not, if he caught my eye, I'd ask him out. Sure, that tactic had resulted in a fat lip or black eye more than once, but my batting average ranked pretty high compared to the strikeouts. Did the mystery man play for my team? I figured since my attraction to him was so strong, it'd be worth finding out. But first, I had to find him.
***
Join us next week for more adventures of Milo and Clack!

Blake Allwood's Book Catalogue
Melody of the Heart
Entrapped by his ex, life feels hopeless. Now, he has to teach a mechanic to play piano like a pro. As he fights to save his father's beloved Steinway, he never dreamed he might also save his heart.
Melody of the Snow
Family inheritance or his own passion… Can he have both?
Changing His Tune
(Road to Rocktoberfest)

Tired of being lonely, Hayden decides to take his life back, starting with changing his music and his identity. Will these transitions be worth the risk, or will they destroy everything he's worked for?
Moon's Place
Moon's Place is a sweet (no explicit sex scenes) short story.
Tenacious
For those who want a little more heat in their stories (Explicit Sex Scenes)
Aiden's art is his passion, but he's lost inspiration. When he meets the gruff but sexy rancher Devin, his life is changed forever.

[ Leave A Review ]
Bobby didn't mean to be a best-selling author, but a nasty breakup inspired him. When he meets sexy publisher Liam, will his past block hope for love?

[ Leave A Review ]
Suzie struggles to overcome her past when her perpetrator returns intent on silencing her. Can she overcome her hatred and save her new relationship?

[ Leave A Review ]
Elian, a sexy restaurateur meets Martin, an equally sexy food critic. Will their past keep them from giving love a chance?
Trevor comes out as bisexual, meets the man of his dreams, and learns he's a new dad. Will he be able to survive his conservative parent's wrath?
Joshua inherits his uncle's orange grove. Clay isn't ready for a new boss. Will their challenges keep them from the love they desire?
Bennett goes from homeless to millionaire and meets reality TV star Les. Will their love be enough to save Bennett from his father's malicious plots?
After Daniel takes a nasty fall, a handsome ranger comes to the rescue. When his life is in peril once again, will their love be enough to save him?
Bentley's past holds him captive until he stumbles into love. Can he finally escape his past or will he lose his new found love?
LGBTQ+ Ownvoice Bookstore
We are literally adding new books weekly so visit us often.
Meanwhile, check out our featured author below!

BIBLIOPRIDE
Featured Author

This week's Featured Author is M. Jay Williams

Select Newsletter Frequency Below:
The selection workflow is a work in progress, we are still working out bugs so if you get newsletters more or less frequently than you select, please reselect your option in the next newsletter until we get the process fully automated. Thanks, Blake
New Release newsletters will go to all subscribers, regardless of subscription frequency selected.
Blake Allwood Publishing
235 Rainbow Dr, PMB 13508, Livingston
TX 77399 United States
You received this email because you signed up on our website or made a purchase from us.
Unsubscribe