If you are using a mobile device and having difficulty reading the newsletter, try setting your device to dark mode.
Happy 4th of July To All Who Celebrate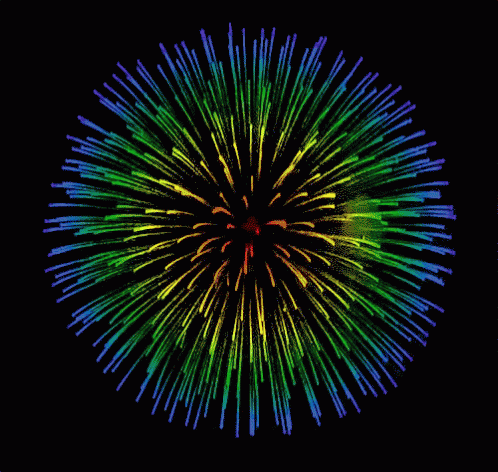 We (Shaun and I) just finished BayCon 2023 in Santa Clara CA and we're worn out.  We're sitting on our hotel balcony looking out over Great America theme park waiting for the fireworks extravaganza.  
If you didn't notice, I skipped the last two June newsletters. This was simply because life got too complicated. Shaun and I landed in Kansas City for ConQuest KC the last few days in May and after Shaun flew back to Oregon, I drove to Tennessee to spend time with family and to do research on a future book project.
I was in Chicago for the American Library Association conference last week and am ending my month long tour here at Baycon and let me tell you... I'M SO READY FOR A BREAK!
Kim Fielding (one of my fav new to me authors) and her daughter are coming over in a few moments to watch the fireworks with us. Then tomorrow we drive back to Oregon for my MUCH NEEDED rest.

Can't wait to be back in my lovely RV, with my puppy and hubby, and quiet writing space!
Works in Progress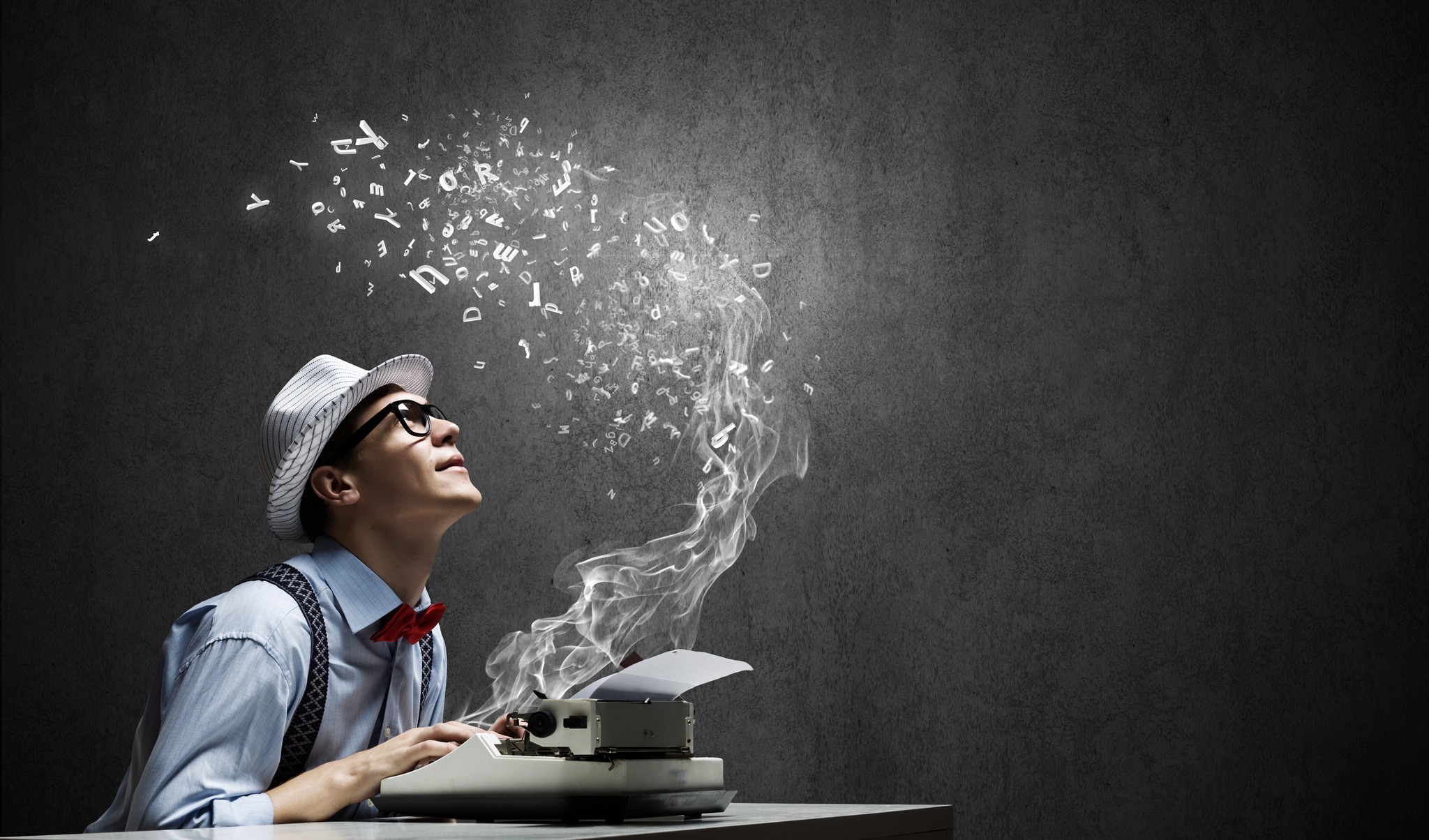 Midnight In the Renaissance Elevator
Last October I went to the Gay Romance Literature conference (GRL) for the first time, and while there, one of the hotel elevators went on the blink. Y'all... it was scary. That dang thing would bang shut behind you and almost take off a body part. 
Jokingly, a group of us decided wouldn't it be funny as heck to each write a horrorish story about that elevator. Well, of course, when you put a bunch of authors together, we tend to go with our plot bunnies; especially when we've all be traumatized by the same thing. This is how Midnight in the Renaissance Elevator came about.
Here's the sweetest part of this, all the proceeds for the sale of this anthology go to the Trevor Project. A very noble cause! My short story was a vampire novel. My first and so far only foray into this subject. I really think this is worth the purchase!
Last year, after finishing Changing his Tune; Road to Rocktoberfest, I fell completely in love with the idea of working with other authors. So, I went searching for other options. I ran across an anthology that included gay/MM romance as well as other stories and thought... yeah, I'm all about that!
Cordelia House is a haunted house story. It's creepy, it's full of love and romance, and well, I'm so freaking proud of it. I just sent the first draft off to my editor to have it completed. 
So, y'all this anthology only costs $0.99. That includes a book written by EVERY author participating. This anthology will have OVER 10,000 pages. I don't even know how to tell you what kind of a good deal that is!
More than October is another shared world anthology and is my second time working with the Road to Rocktoberfest folks. If you read Changing his Tune, you'll remember Ted, the drummer. Well, this is his story. 
This story came to me while sitting in a 55+ RV park in Arizona. A very young guy who'd competed on one of the reality performance shows, was hired to perform for the community. 
While he was performing, the story wrote itself in my head. I rushed back to my RV and wrote like a crazy man as the manuscript unfolded. I love it. SOOOOO love it. I think y'all will too, and poor Ted, he had a hard way of it last year. He definitely deserved a happily ever after.
Of course there are a lot more stories happening, but I wanted to share with all of you the anthology/shared worlds I'm participating in. You can preorder Realm of Midnight and Midnight in the Renaissance Elevator below. Road to Rocktoberfest will come available in September. I'll let you know when the preorders show up.
Until then, y'all keep reading, and I'll keep writing!
Free Anthology Including Adam J. Ridley and Others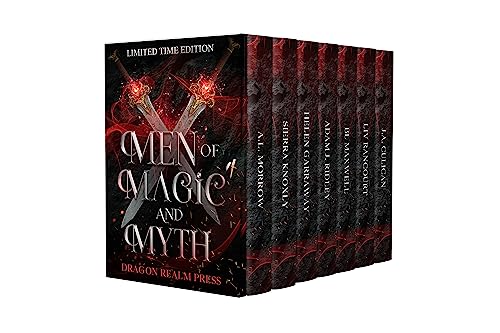 Ready to be enchanted by these dashing men?

Magic and passion collide as princes, noble knights, charming wizards, elusive shape-shifters and brooding necromancers fight for what's theirs in the Limited Edition Men of Magic and Myth Boxset.

In this mesmerizing collection of MM fantasy short stories by bestselling romance authors, dauntless men undertake daring adventures to find their true loves. But fate will throw every possible obstacle in their way. More than their own lives are at stake if they fail their quests.

This limited-time collection captures a breathtaking array of complex characters with their own battles to fight and loves to win—each one ready to set your hearts swooning in bite-sized stories.

The Men of Magic and Myth are setting out to conquer love.

Will you rise to the challenge with them?
The Coming Home series is a sweet contemporary romance series without explicit sex scenes.
Bound For Home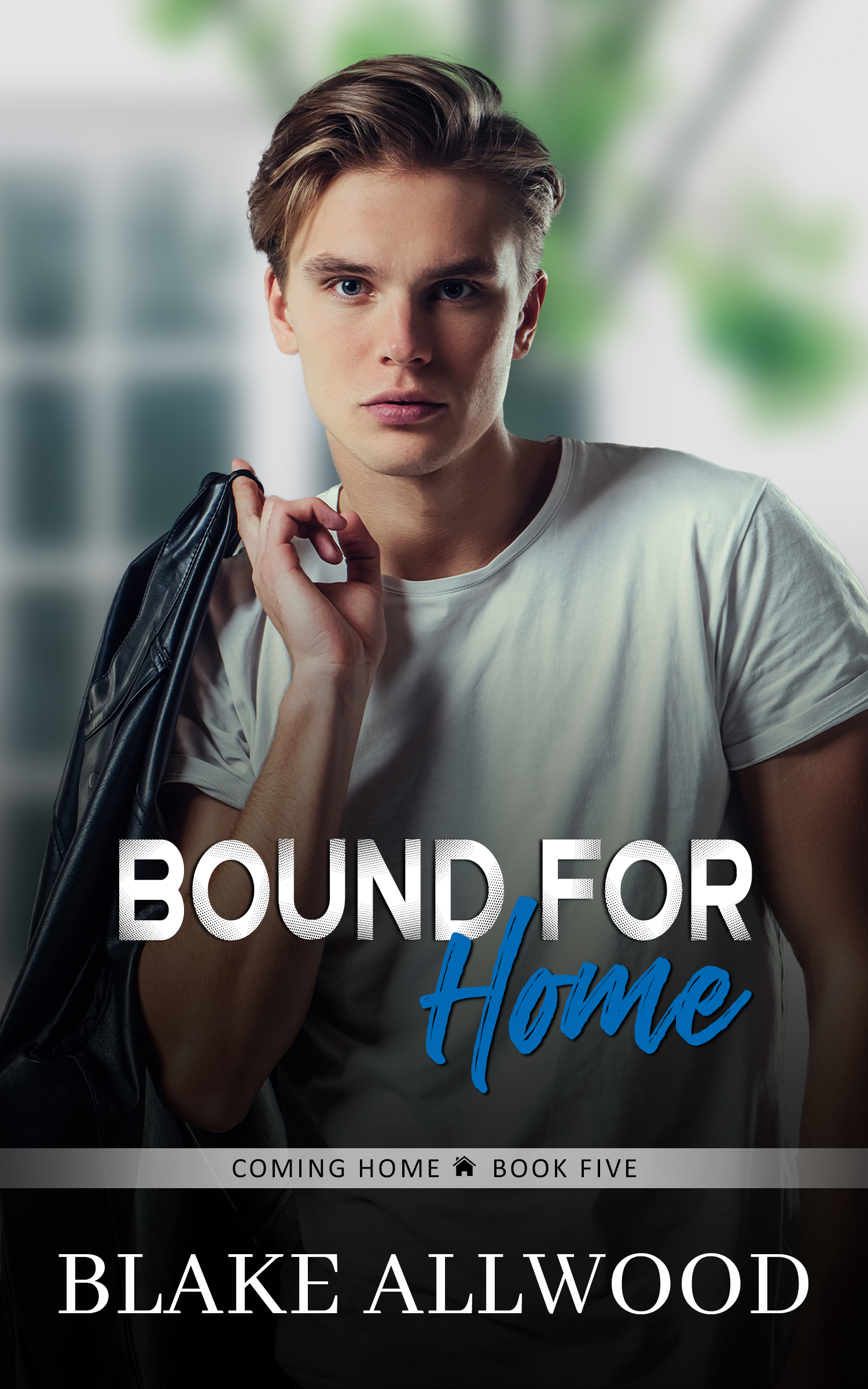 A librarian and a country singer fall for each other, but fame threatens their relationship. Will they overcome or sacrifice their chance at love?
Chris, a librarian with a passion for books, dreams of managing his own library. Those dreams are realized when he lands a job in rural Crawford City, Tennessee.
Roth, a talented country music singer, is thrust into stardom after a bittersweet experience on American Talent.
Sparks fly when these two men meet; but they are soon forced to navigate the challenges of love, fame, and self-acceptance.
Can they find harmony in the midst of chaos, or will the pressures from the outside world destroy their fragile bond?
Finding Home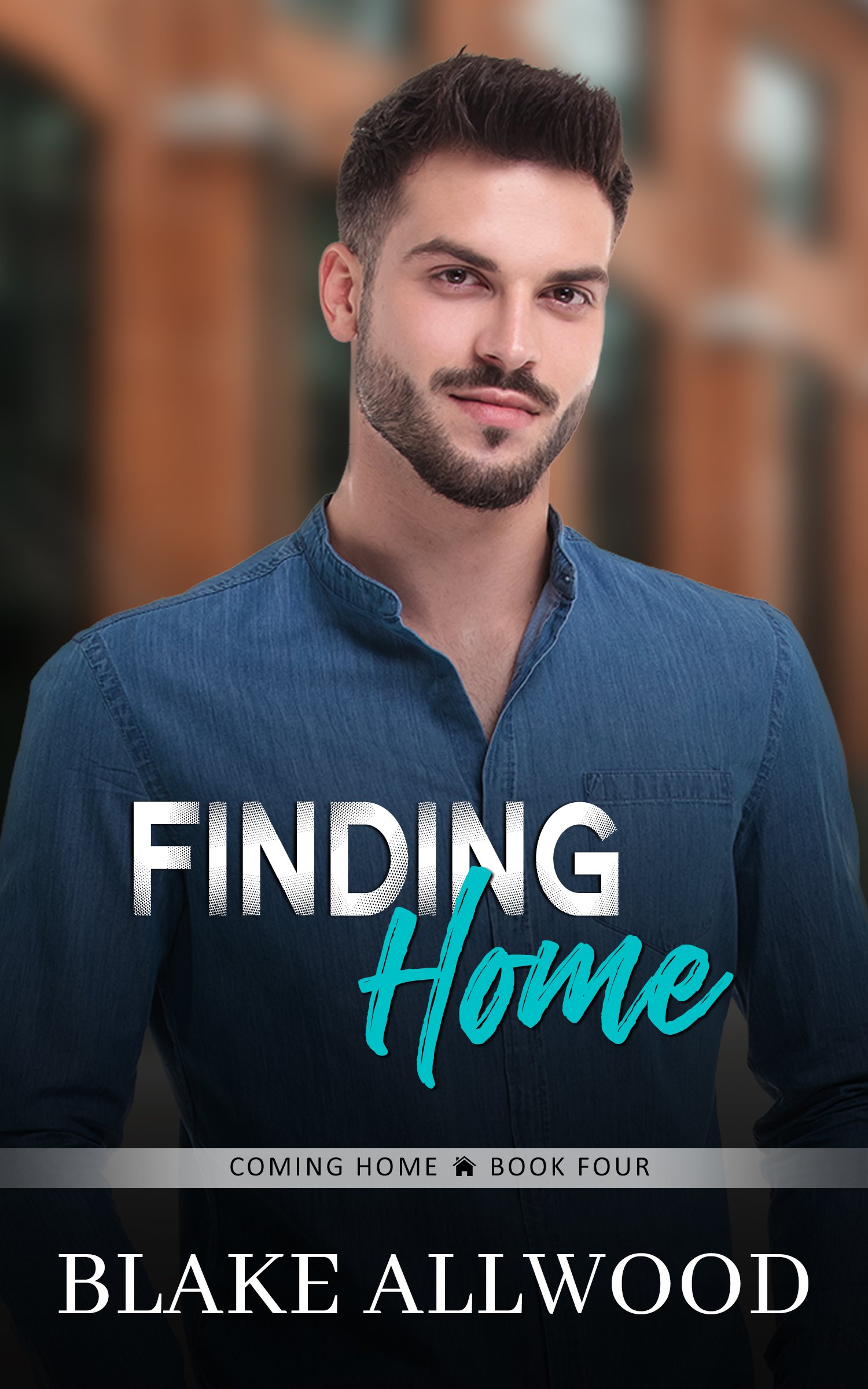 In the small town of Crawford City, two men from different worlds collide as their lives spiral into turmoil. Will they follow their hearts, or succumb to the pressures of career and family?

Lance has always dreamed of becoming an architect. But when he drops out of medical school to pursue his passion, his father disowns him. With nowhere else to go, Lance moves in with his estranged brother in Tennessee.

Jake is a public relations manager for music celebrities. He is haunted by his past and the rejection of his religious zealot father. Crawford City has become his new home and the place of his found family which he loves entirely.

When their paths cross in the small town of Crawford City, Tennessee, these vastly different men find themselves intertwined in a sweet but dramatic romance that will leave the reader rooting for their love to overcome all obstacles.

Will they follow their hearts or succumb to the pressures of their families? Find out in this heartwarming tale of love, sacrifice, and self-discovery.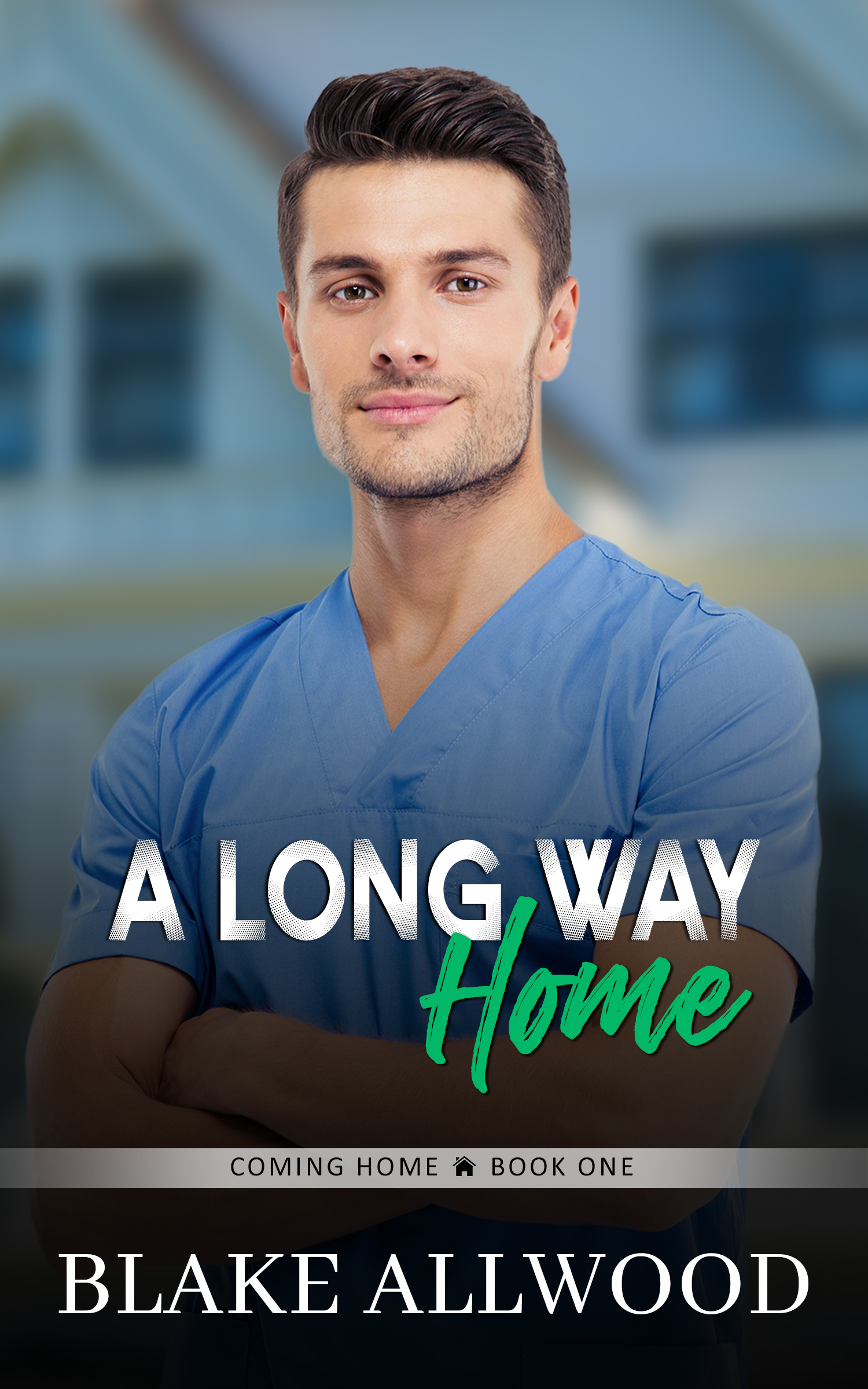 A Long Way Home
With the odds stacked against them, will they be able to overcome, or will their pasts push them apart, forever?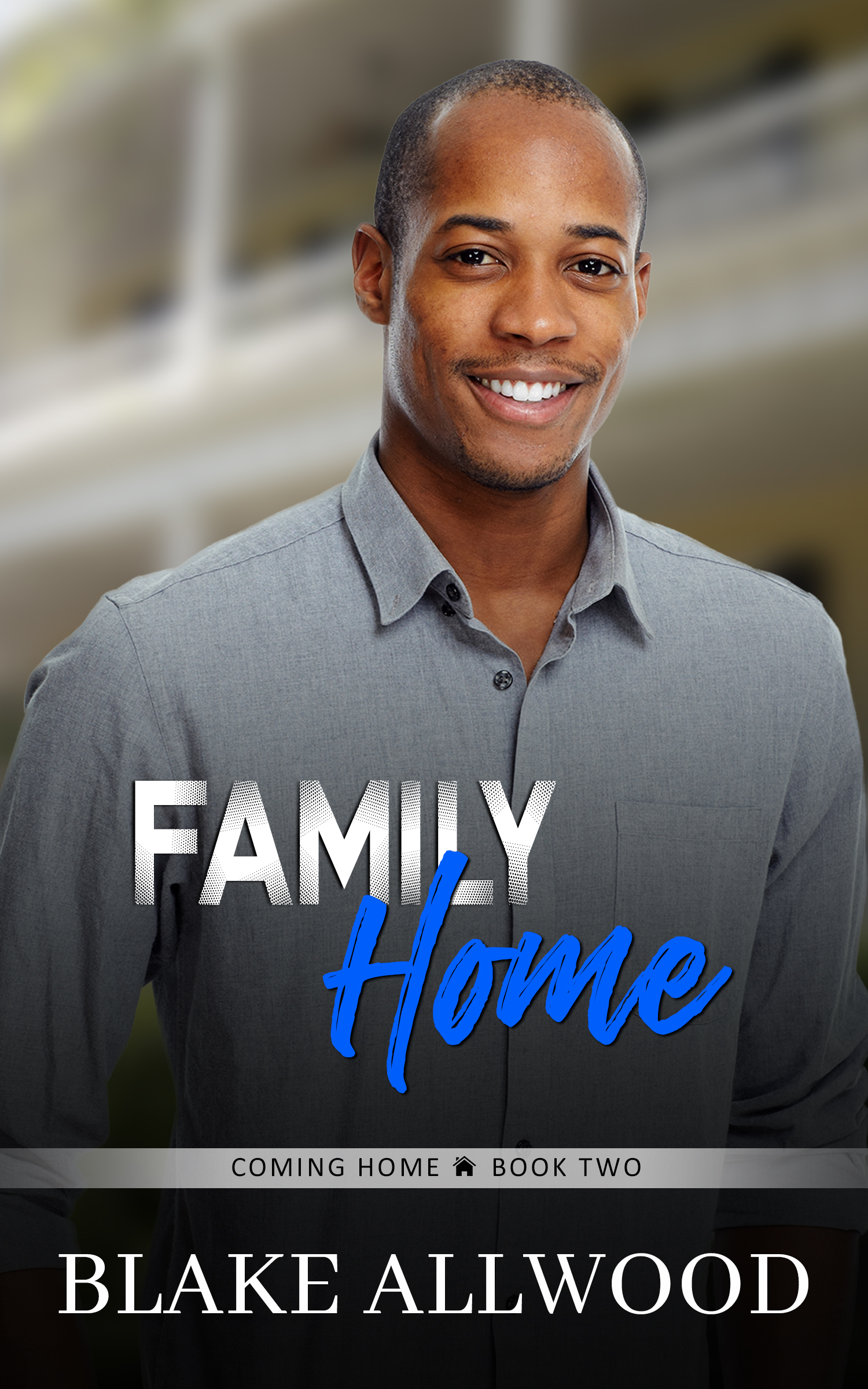 Family Home
Facing the past is never fun, especially when it involves seeing the man you still love. When their lives are once again intertwined, is a second chance possible?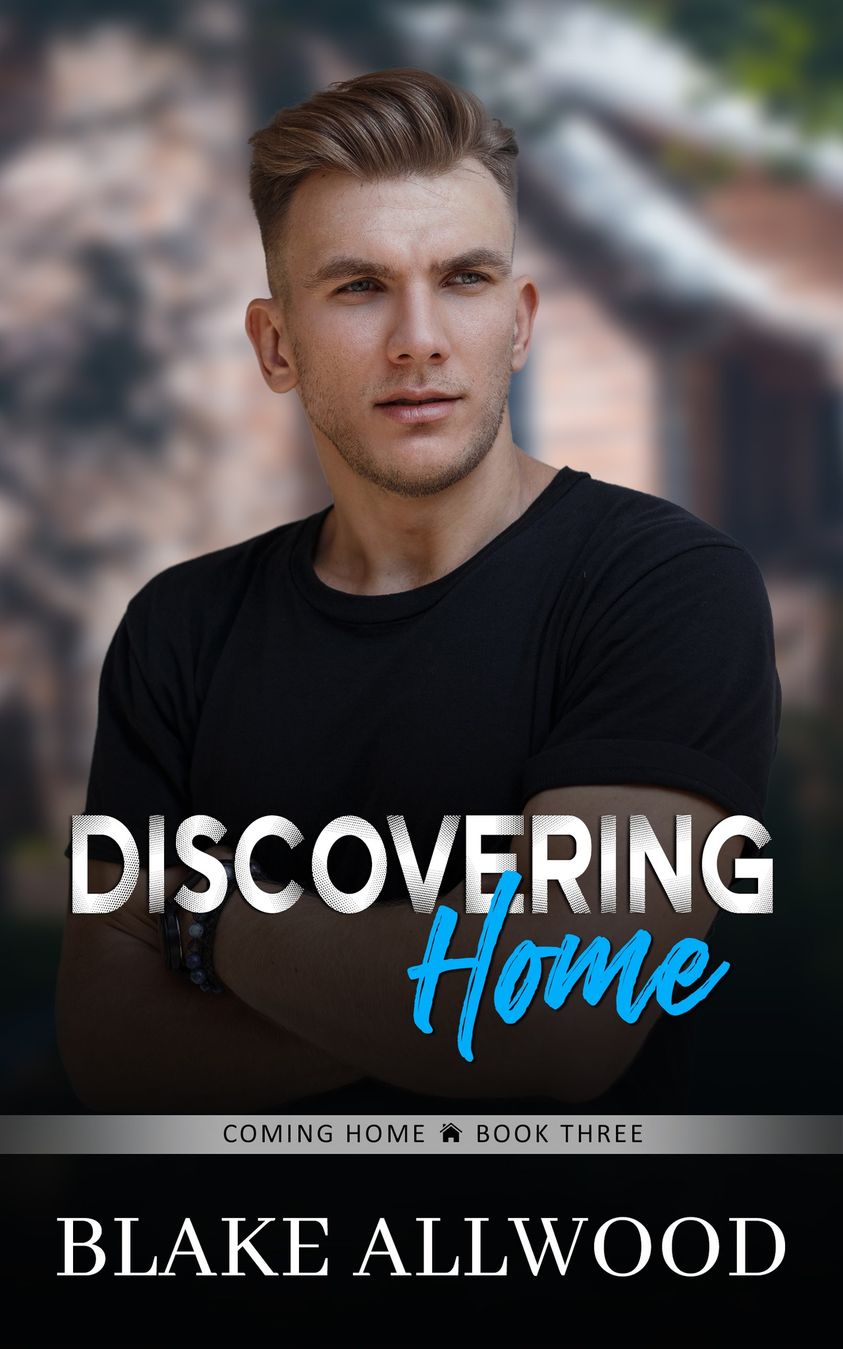 Discovering Home
Choosing his self-respect over his inheritance leaves him adrift. Can the sexy wine grower be his foundation, or will everything be lost?

Check Out These New Authors With Free Samples
Each month, a group of authors I've joined has come together to promote each other's newsletters. Of course, that means you get lots of great free samples.
This month, I'm promoting B. Ripley and Sophia Nixs.
I'm looking forward to reading their books as well.
(Click on covers for link)
Adam J Ridley's Book Catalogue
EMERGENCE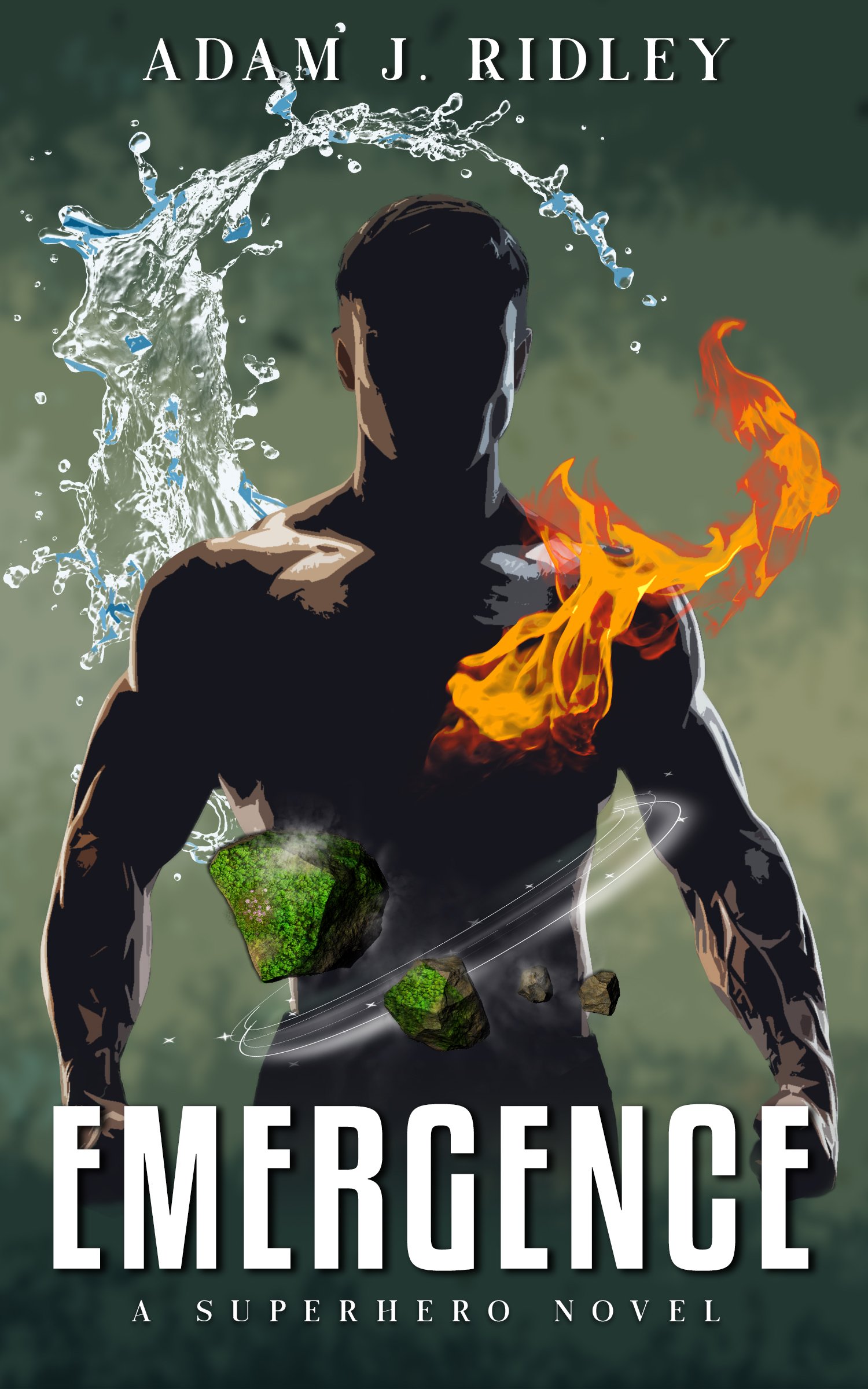 With such incredible power, his abusive past makes him a powerful time bomb. Can the love of one man prevent him from destroying the world?
Had it not been for his latent powers, Kaden would have perished at the hands of the men who enslaved him. 
 Lysander comes from an idyllic childhood, but lacks belief in himself and his powers.
 When meeting at their superhero college they both feel intense and powerful animosity. As they confront a common enemy, however, the dynamic shifts from enemies to lovers.
 When a supervillain wrests control from Kaden, will his love for Lysander stop him from destroying everything in his wake?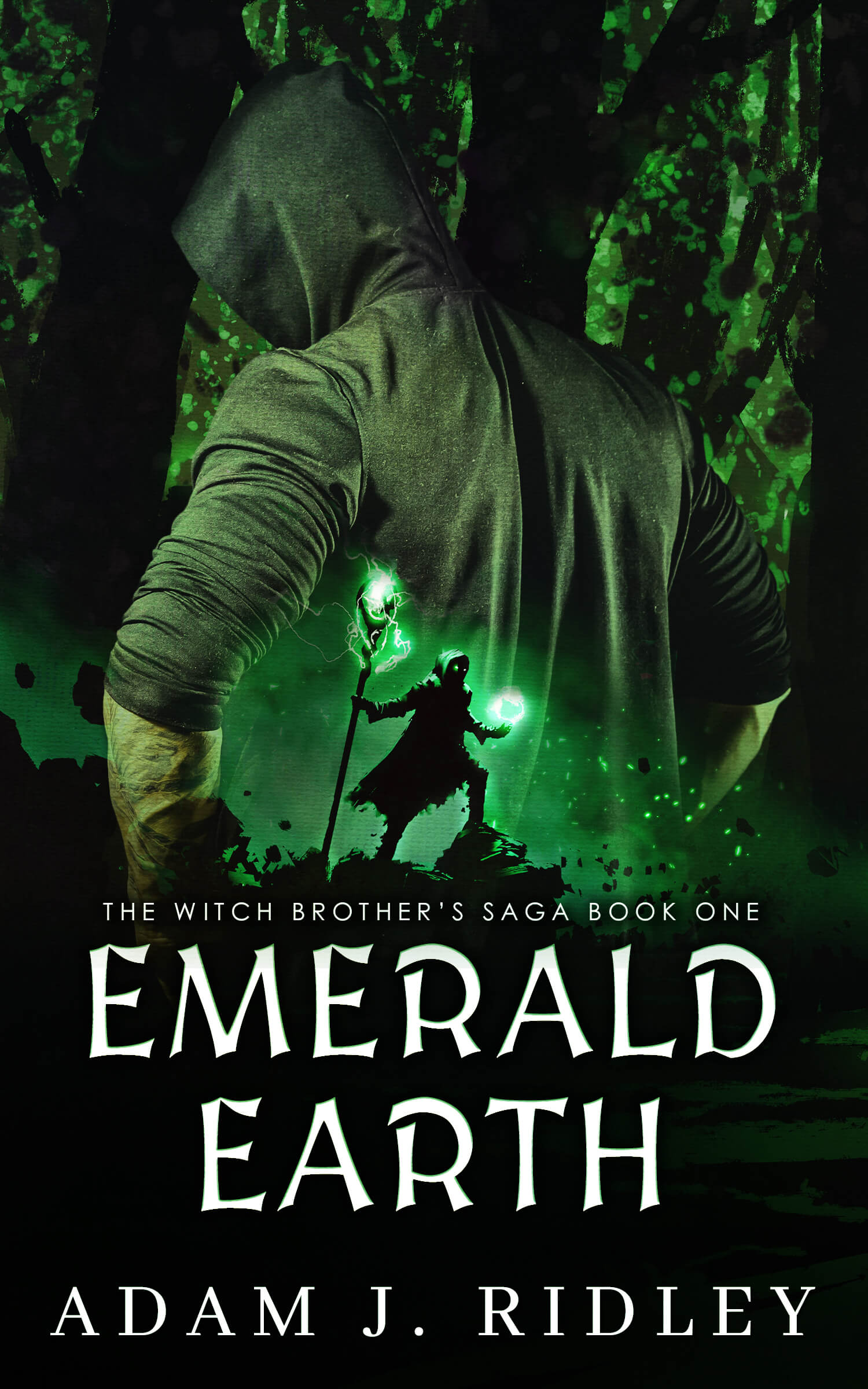 Cursed to never find love, Crea is shocked when he finds the perfect man. Choosing to fight the curse could cost him everything, including his life.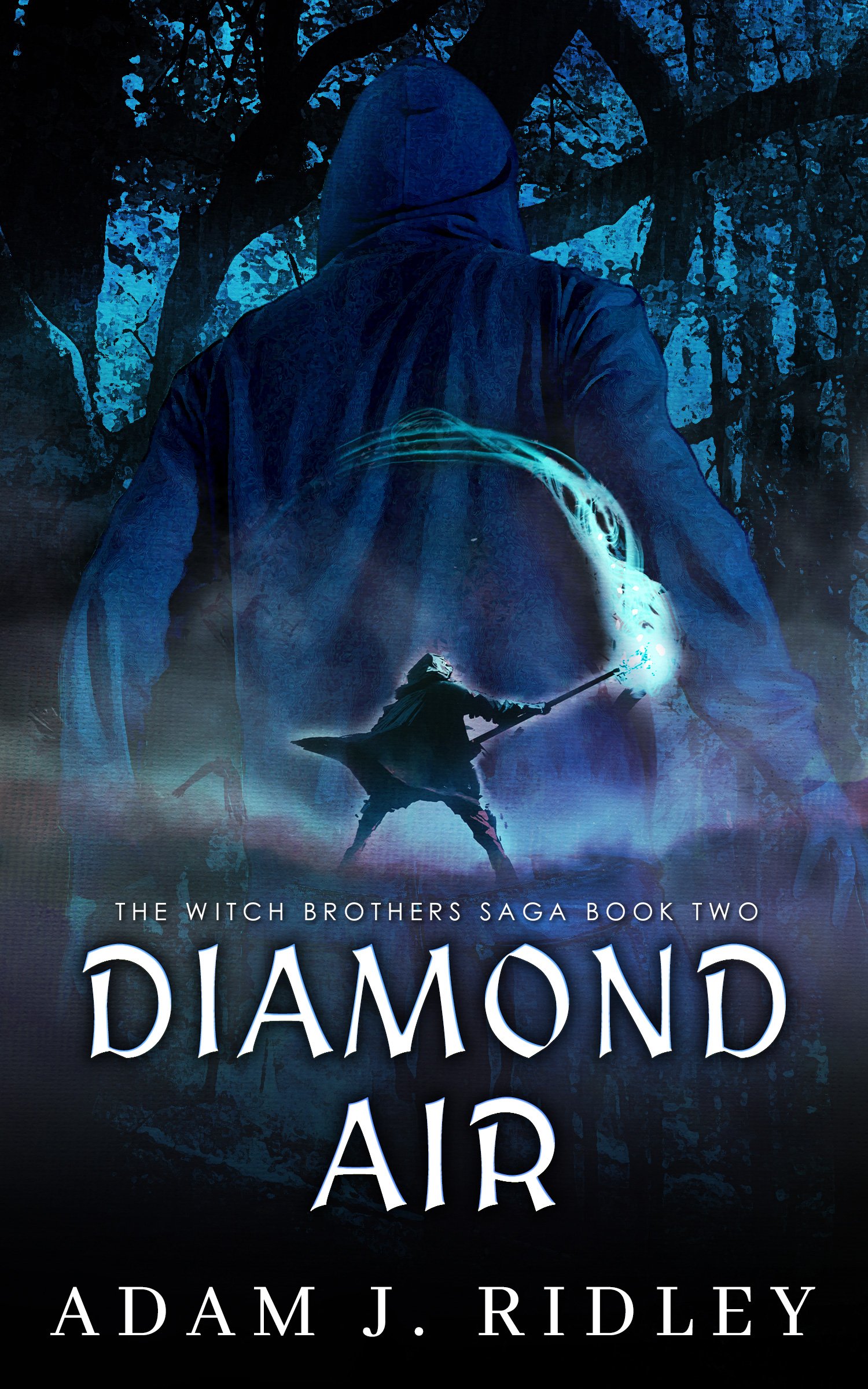 Is this man his first real chance at love… or will his father's curse stop it from happening? Will pursuing this newfound love put both their lives at risk?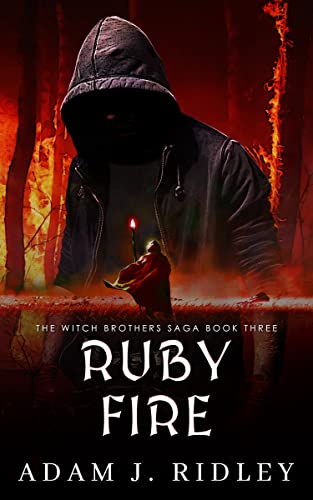 When forced to choose between ending his father's curse and his fear of commitment, will Kyle embrace his destiny or will he turn away and let the world burn around him?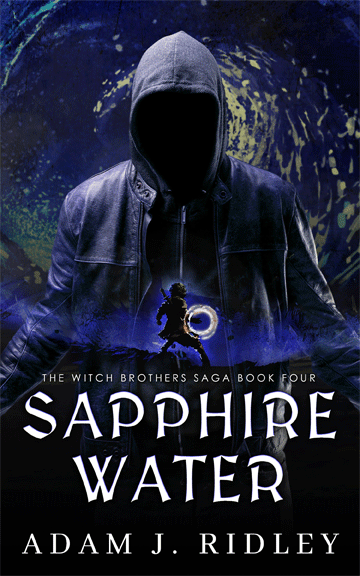 Setting the third brother free should have broken the curse for good, but the darkness still threatens everything. The curse cannot be truly broken until the fourth brother is found and he too finds true love.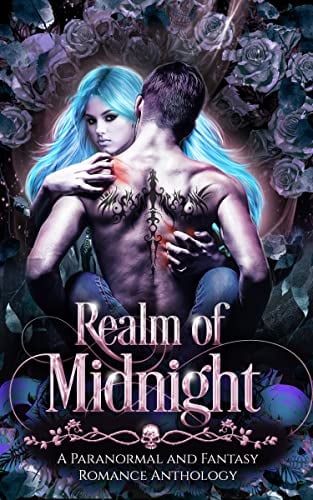 At the stroke of midnight, creatures of the realm come out to prowl. Several authors (Adam Ridley included) selling for one amazingly low price!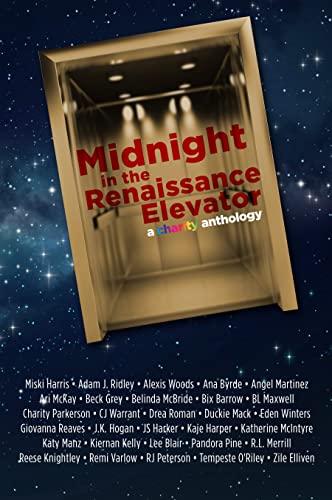 Do you like mechanical devices with personality? Sure, who doesn't? How about when they hold your life in the palm of their hands? Hmm…less sure now, yes? Don't worry, you're gonna love this.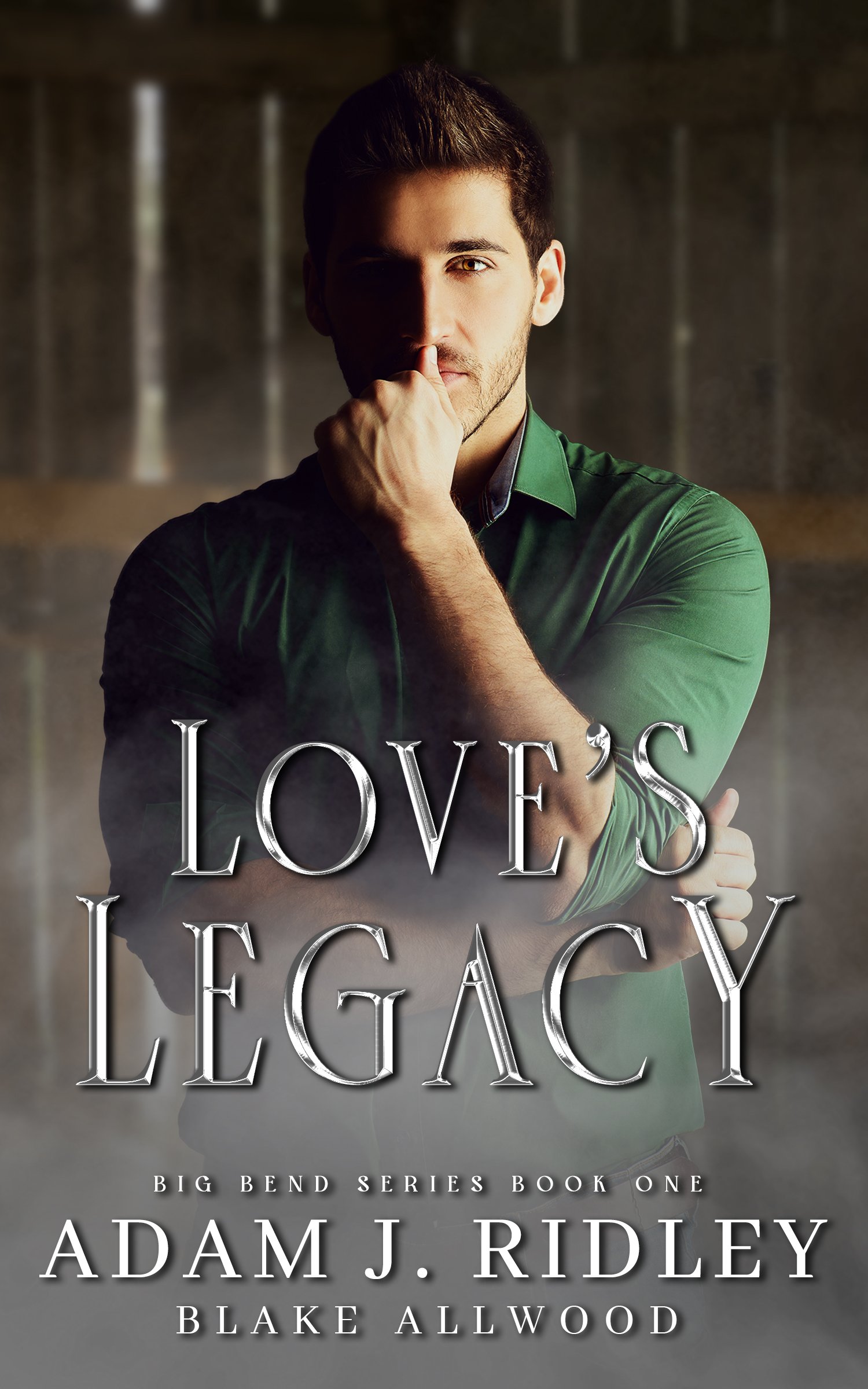 Flex inherits his family's ranch and begins being plagued by prophetic dreams. Will his love for motel owner Mitch be enough to keep him safe?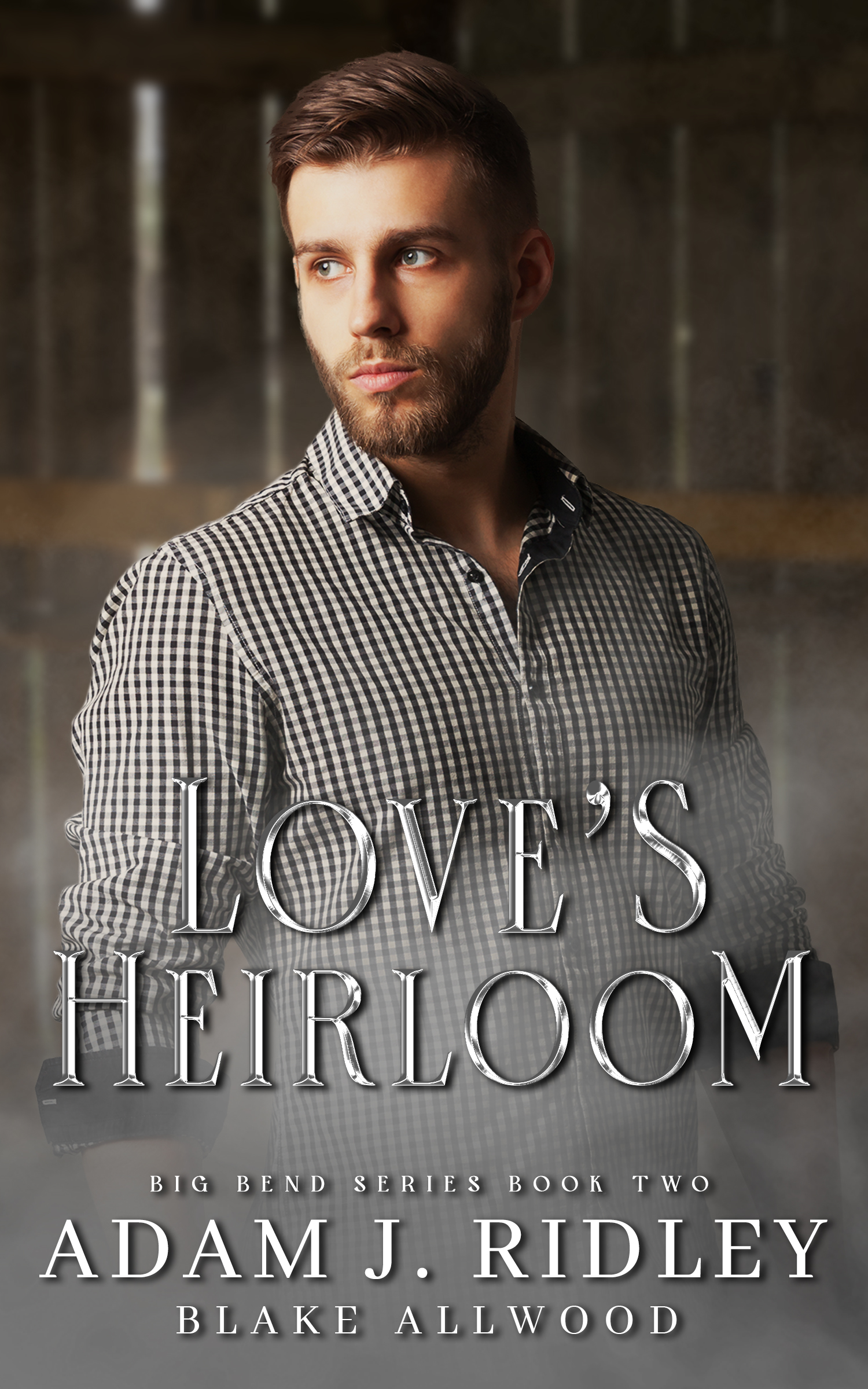 Eddie is confronted by a ghost that Alex resembles. Neither trusts the other. Can their unlikely relationship help them survive the imminent danger?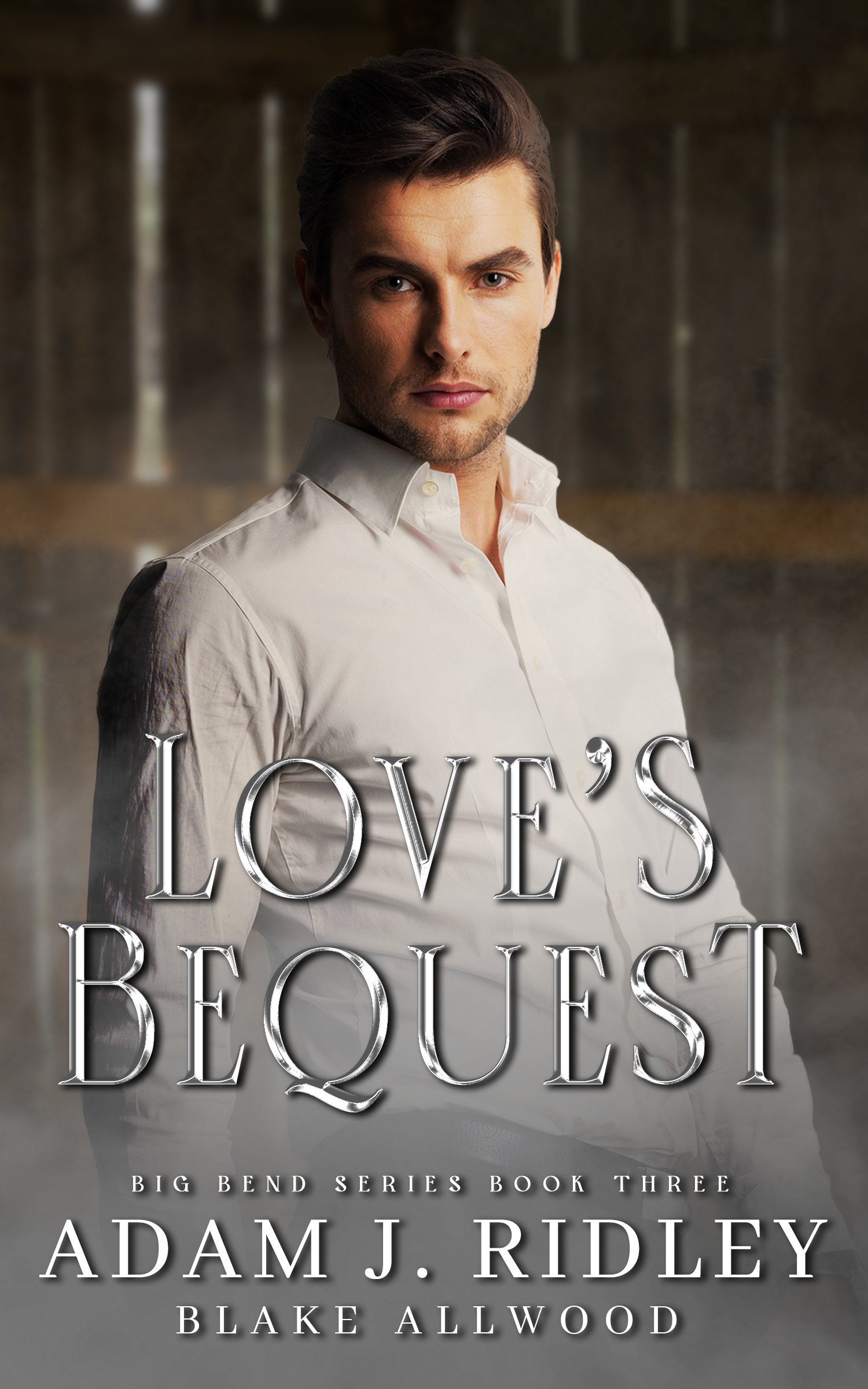 Steve sees ghosts, Eric feels disconnected from the world. Can these two find solace in each other's arms?
The next part of my weekly progressive story
Milo and Clack: An Elvin Love Story
is below.
If you missed any parts, CLICK HERE to visit the newsletter archives to read them.
Part XVII
Milo
Over the time I spent with Clack, I began developing… well, feelings was the wrong word. Affection? Maybe, he was still a dictator, which is strange since I was the one supposed to be the king.
Lieutenant Clack, as he'd finally instructed me to call him, was tough in my training and seldom gave an inch and never gave me a chance to get a swing in. In all the time we'd been stuck here together, I'd only successfully gotten one strike in and I sorta cheated to get that one. He was about to lecture me, when I ducked behind him and thrust the magic broadsword into his side.
I still chuckled when I thought of his shocked expression. That'd been a good day for me. I'd died by his magic sword at least a thousand times, he'd died only once. Yet, it felt so damned good that I'd gotten that one in.
At first, my muscles screamed every night. Laci showed up from time to time. One glorious night, she created a cream that I could apply to my sore muscles. She'd shown up to give Lord Clack, as she called him, a message from the guard and had noticed how sore I was. She plucked a hair from her head and chanted a quick chant, which I didn't understand in the least, and poof... a small alabaster container with the magical cream sat in her hand.
"Don't tell Lord Clack about this. They tell us we're supposed to let our muscles grow stronger with the pain, but sometimes it's too much. Use it sparingly," she said with a wink. Then after waving at Clack, she disappeared.
I kept the cream hidden in my makeshift bedroom and at night I used it on my very sore muscles. The effect was immediate and extremely pleasant. Warming and cooling the muscles at the same time. One of my first foster moms had used a product for sore muscles which stunk to high heaven. I was more than a little happy this one didn't, 'cause I didn't want my tormentor to take it away from me.
To my surprise, as my muscles became stronger, I began to enjoy our morning workout. The broadsword was still hard for me to wield. The dang thing was huge and bulky. I didn't understand how anyone would use this as a weapon of choice, except that once in motion, it could do a lot of damage.
I'd watched fencing a few times and I thought a saber would've been more my speed, but I didn't mind the muscles that were beginning to grow on me either.
The way of the elf… I'd heard Clack refer to that a few times now, and I liked what I'd heard. Take only what was needed, never take a life unless you had no choice, respect the environment. Those were all qualities I strove for anyway. Even when I was living my life as a human, I'd feared for the environmental impact we were having on our planet.
I think that's why Lieutenant Clack didn't argue with me when I said we should keep to the most basic rations. No more taking things that didn't require sacrifices from strangers. Honestly, I didn't think I would make a good king. I liked democracy. I liked each person having the ability to express a vote and that vote being equal to each of the others.
Monarchs, who sucked life out of their people, and didn't give anything back caused me to feel weird. It just didn't feel right. Just like taking blood sacrifices from soldiers I didn't know didn't feel right.
Of course, this meant we lived on a diet of mostly dried foods and no meat. Ultimately, it seemed worth it.
I was surprised that I could live on so little food, though. I was a typical American kid. I liked pizza, hamburgers, all the junk food that wasn't supposed to be good for you. Now, I ate like a small bird, worked out more than I ever thought I could, and still had energy at the end of the day.
I wasn't sure if it was because I was an elf, or because we just don't need as many calories as we think we do, but it was a good insight for me either way.
"Tomorrow, I'm going to teach you to jump… like a proper elf," the Lieutenant said.
"Like a proper elf?" I asked and actually had wanted the question to sound more sarcastic than it did.
"Yes, even without your powers, you should be able to move more lithely. Right now, you move like an elderly human."
"Hey," I said, and elbowed the Lieutenant in the side.
He just chuckled and ignored me, eating the soup he'd made from our meager rations.
I did move like an elderly human. Memories of being awkward echoed through my brain. I cringed as I thought about all the appliances I'd destroyed too.
I'd asked Clack if that was something about being an elf and he shook his head, saying no, most elves have no problem with electronics. So, it was just me… not an elf thing.
"I don't hold out much hope on my abilities to move lithely, as you put it. I'm mostly two left feet."
"We'll see," he said and after drinking the rest of his soup, he took his and my bowl to the cleaning station on the other side of the tent.
"Yeah, you'll see…" I said under my breath. Clack had refused to let me do the dishes, saying it wasn't proper, and after I don't know how long, I finally gave up arguing with him. I tried to make up for it by sweeping the place and keeping our living space clean when he wasn't around to fuss at me for it.
Tonight, I cleaned our little shared bathroom while he cleaned up the dishes. Then as I always did, I crawled into my cot and fell to sleep. Never in all my years had I slept as well as I did after a day of training.
***
Join us next week for more adventures of Milo and Clack!

Blake Allwood's Book Catalogue
Melody of the Heart
Entrapped by his ex, life feels hopeless. Now, he has to teach a mechanic to play piano like a pro. As he fights to save his father's beloved Steinway, he never dreamed he might also save his heart.
Melody of the Snow
Family inheritance or his own passion… Can he have both?
Changing His Tune
(Road to Rocktoberfest)

Tired of being lonely, Hayden decides to take his life back, starting with changing his music and his identity. Will these transitions be worth the risk, or will they destroy everything he's worked for?
Moon's Place
Moon's Place is a sweet (no explicit sex scenes) short story.
Tenacious
For those who want a little more heat in their stories (Explicit Sex Scenes)
Aiden's art is his passion, but he's lost inspiration. When he meets the gruff but sexy rancher Devin, his life is changed forever.

[ Leave A Review ]
Bobby didn't mean to be a best-selling author, but a nasty breakup inspired him. When he meets sexy publisher Liam, will his past block hope for love?

[ Leave A Review ]
Suzie struggles to overcome her past when her perpetrator returns intent on silencing her. Can she overcome her hatred and save her new relationship?

[ Leave A Review ]
Elian, a sexy restaurateur meets Martin, an equally sexy food critic. Will their past keep them from giving love a chance?
Trevor comes out as bisexual, meets the man of his dreams, and learns he's a new dad. Will he be able to survive his conservative parent's wrath?
Joshua inherits his uncle's orange grove. Clay isn't ready for a new boss. Will their challenges keep them from the love they desire?
Bennett goes from homeless to millionaire and meets reality TV star Les. Will their love be enough to save Bennett from his father's malicious plots?
After Daniel takes a nasty fall, a handsome ranger comes to the rescue. When his life is in peril once again, will their love be enough to save him?
Bentley's past holds him captive until he stumbles into love. Can he finally escape his past or will he lose his new found love?
LGBTQ+ Ownvoice Bookstore
We are literally adding new books weekly so visit us often.
Meanwhile, check out our featured author below!

BIBLIOPRIDE
Featured Author

This week's Featured Author is Timothy Jay Smith

Select Newsletter Frequency Below:
The selection workflow is a work in progress, we are still working out bugs so if you get newsletters more or less frequently than you select, please reselect your option in the next newsletter until we get the process fully automated. Thanks, Blake
New Release newsletters will go to all subscribers, regardless of subscription frequency selected.
Blake Allwood Publishing
235 Rainbow Dr, PMB 13508, Livingston
TX 77399 United States
You received this email because you signed up on our website or made a purchase from us.
Unsubscribe