If you are using a mobile device and having difficulty reading the newsletter, try setting your device to dark mode.
A couple years ago, I woke up around 2 or 3 am with a vision of a young man standing on stage terrified of performing. Despite his fears, when he opens his mouth a remarkable sound comes out of his mouth driving the crowd to their feet. 
Bound for Home is the product of that morning's plot bunny vision. 

I love it when a story comes to me like this. Maybe not at the wee hours of morning... I do prefer to sleep. However, it's about as fun to have a story work itself out in my head as it is to read a great novel. 

I hope you enjoy Chris and Roth's story. In fact, I've attached the first couple of chapters below to tempt you. :)

Blake

The Coming Home series is a sweet contemporary romance series without explicit sex scenes.
Bound For Home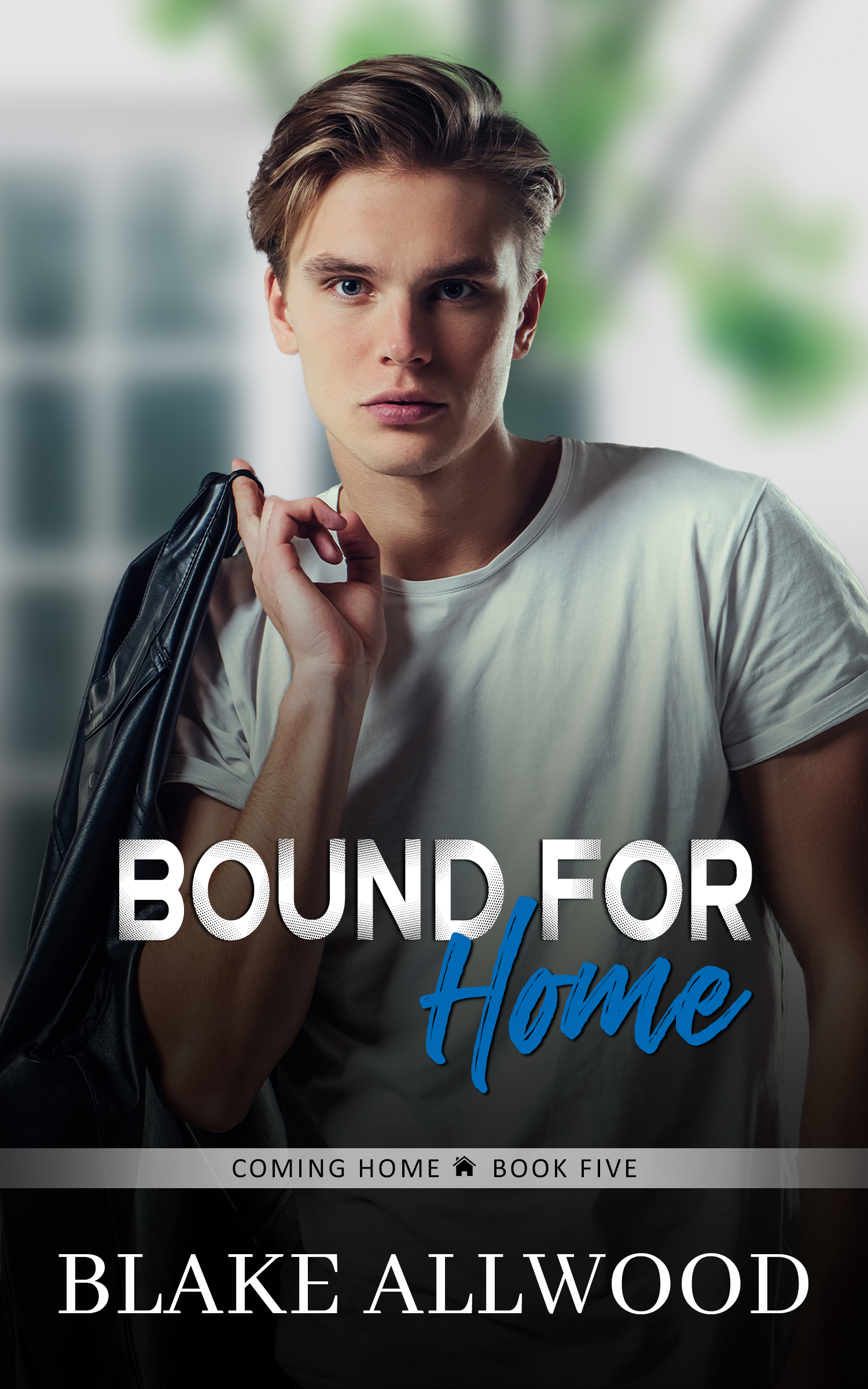 A librarian and a country singer fall for each other, but fame threatens their relationship. Will they overcome or sacrifice their chance at love?
Chris, a librarian with a passion for books, dreams of managing his own library. Those dreams are realized when he lands a job in rural Crawford City, Tennessee.
Roth, a talented country music singer, is thrust into stardom after a bittersweet experience on American Talent.
Sparks fly when these two men meet; but they are soon forced to navigate the challenges of love, fame, and self-acceptance.
Can they find harmony in the midst of chaos, or will the pressures from the outside world destroy their fragile bond?
Excerpt from Bound for Home
by Blake Allwood
I could feel the thousands of pairs of eyes watching me walk across the stage. My heart beat so fast, I thought it might burst and end me right there in front of the entire crowd. Every step closer to the microphone brought me closer to my dream.

That was when fear began to grip me. I couldn't do this. Not only would I fail, but I'd be the dude who snatched defeat from the jaws of victory. There I stood, hoping no one noticed my trembling hand as I grabbed hold of the mic, about to catastrophically flop in front of the entire nation.
I heard myself tell the audience my name, then asked a few questions. My answers were monosyllabic. Shit, hadn't I practiced with my sister for hours, her asking every ridiculous question she could think of to get me used to answering the judge's questions? I'd even done a practice run at the bar a few times, allowing the drunken idiots to ask questions, but mostly they had been about my dick size. I doubted the judges would ask that here… then again, who knew what might happen on reality TV?
God, if you're listening, just help me get through the song without singing off-key. I looked to the rafters as I sent up my little prayer, only to be nearly blinded by the stage lights. Oh, crap, what if I forgot the words? I was sure I'd forget the words. God help me, I can't feel my tongue. Oh wait, there it is. It's the lump that feels like a cotton ball in my dry mouth.
I couldn't do this. I should just leave now. When I turned to walk off the stage, though, I heard the note strike that signified my music was about to start. No song meant as much to me as this one. I couldn't screw this up. I couldn't do that to my granny.
My granny had taken me in when I was just three. While my mother traipsed around the city doing God only knew what, Granny was my rock. She became the one I could always count on for a steady hand and unconditional love. No matter how bad things got, she'd sing me Amelia Denton's song. "Love is just a hug, to keep you safe and strong" was her favorite lyric and one that I felt deeply. The song served as Granny's remedy for when I'd cry for my mom or when I'd have a nightmare. She would pull me into her secure embrace and soothe me with those beautiful words.
The music transported me off the stage and out of the studio, away from all those watching, critical eyes. There were no more cameras, it was just Granny and me, sitting in that rocker, singing that song. I felt myself start to sing and, like when I was a baby, I could feel Granny's strong and safe arms wrap around me protectively.
By the second verse, time had flashed forward, and I saw her lying in her hospital bed. A memory that always lingered just below the surface. The cancer had progressed, and she struggled to breathe, yet still she sang for me.
"And with these arms I hold you, forever in a hug," she whispered in my ear as I watched her slip away from this life.
The tears were flowing down my cheeks as the song ended. The images in my head had vanished, replaced by the four judges sitting in front of me and the audience who'd been stunned into silence. Then a roar of applause echoed through the auditorium, the enthusiastic approval of thousands of strangers wrapping around me like an embrace. And for just a split second, she was there again, my granny with her arms around me, helping make my dreams come true.
I'd done it. On that stage, when it mattered most, I had sung from my heart to the person I loved more than any other I'd ever known. The audience was on their feet, cheering for me. For her.
Chris

The little you-know-what tossed another pile of books onto the desk in front of me. Actually, a mix of periodicals and books. Never mind her job involved separating them before bringing them over to the circulation desk, but damned if she didn't do it to spite me.
Of course, with Audrey being the daughter of the head librarian, there wasn't much I could do other than do her job too. I'd complained twice, and nothing had come of it.
I'd graduated two weeks ago with my library science degree, and I was already itching to find my own library, somewhere I would be in charge, maybe in a small town. I loved the idea of a quiet place where I could help kids and adults alike find and nurture a love of books. Naturally, it'd also be a place I wouldn't have to put up with the likes of a coworker who didn't do any actual work.
Here, in the suburbs of Nashville, all I did was clean up other people's messes.
I gave the tart a nasty look and began sorting the different piles.
"Christopher," my boss yelled from her office behind me. "Can you come here?"
I sighed. When I looked over at the head librarian's wicked spawn, I saw her smirk. This would likely be my demise. I honestly liked her mother. The woman was smart and patient, though maybe too patient considering her daughter was worthless in this job.
"Yes, Mrs. Elliot, I'll be right in."
But not until I cleaned up Audrey's mess. Already, several of the magazines had creased front covers because of how she'd carelessly tossed them on my desk. After I'd sorted out the worst of it, I went behind the circulation desk and entered Mrs. Elliot's office.
I took a seat across from her, my eyes trained on her perfectly maintained desk, waiting for the worst.
"Christopher, are you happy here?" she asked, causing my anxiety to spike.
"Um, I'm not unhappy," I said, and could've kicked myself. I needed to keep this job until I could secure my next one. Unemployed people had a much more difficult time finding a job, and since I was living paycheck to paycheck, I couldn't afford to be unemployed.
Mrs. Elliot took a deep breath, then let it out, and said, "We have a new library branch opening in Crawford City. It's small, and since the town hasn't had a library since the early nineteen eighties, you'd be starting it from scratch."
"Wait, starting what from scratch?" I asked, meeting her eyes and trying to wrap my head around the bomb–or gift–she had nonchalantly dropped in my lap.
"You just finished your library science degree, Christopher. I like you. Mr. Cummons, the library system's director, likes you. You're a hard worker and you love what we do here. So, naturally, you're our first choice for the position."
"You like me?" I asked, thinking of the war Mrs. Elliot's daughter and I engaged in on an almost daily basis.
She smiled. "I like you a lot, actually. I've always been impressed with your work ethic. I had hoped that quality would've rubbed off on… well, anyway, that doesn't matter now. Do you know much about Crawford City?"
I shook my head. "No, ma'am. To be honest, I don't even know where that is." Not that I considered myself a city boy, but I'd rarely ventured beyond the outskirts of Nashville.
The older woman chuckled. "Well, that's not too surprising considering it's a rather small town. It's not all that far from here, and it's pretty country. There's a new mayor in town and he's collaborating with their school district's superintendent to establish a small library. They've asked us to oversee it as part of the Willingbrook Library System."
"That's cool. I always wanted to work in a smaller facility. I think I'm better suited for that environment."
Mrs. Elliot looked at me curiously for a moment, before she asked, "Have you ever worked in a small-town library before?"
I shook my head. "No, I've only ever worked here. I did volunteer at the library in my high school, but that wasn't exactly small either."
"I'm going to tell you now, it won't be anything like what you've done here. You'll be the only employee there because, frankly, we can't afford another person. Mayor Nash has assured me he has several volunteers who will work with you to keep the place operational, but volunteers are not employees. I'm not going to pretend this won't be a difficult job if you decide to take it on."
"I've already decided," I said without hesitation. "Yes, please. I want to do it."
She chuckled. "In that case, the job is yours. Over the next few months, we'll be moving into the new building. Well, not exactly new. An old primary school that sits in the town square is being converted into the library. It's small, but it'll serve its purpose. As lead librarian, part of your job will be helping patrons learn how to request books from our larger system and access the system's e-books."
"That's no problem. I've had to teach several people here how to access that system too."
Mrs. Elliot nodded. "Well, I'm going to remain your direct supervisor, since our library is the closest to that one. You can always call on me if you have any issues."
I was so overcome with joy that I could've danced out of the room. I didn't, though. Instead, acting the part of a professional, I nodded and smiled politely, thanking her for the opportunity. The dancing would come later at home.
I went back out to the circulation desk with a spring in my step and when Audrey looked at me, I laughed, causing her to scrunch up her face.
Getting away from the boss's lazy daughter might just be the best part of my new job.
To read more of Roth and Chris's story, click here.
https://blakeallwood.com/booklink/3219478
***
Join us next week for more adventures of Milo and Clack!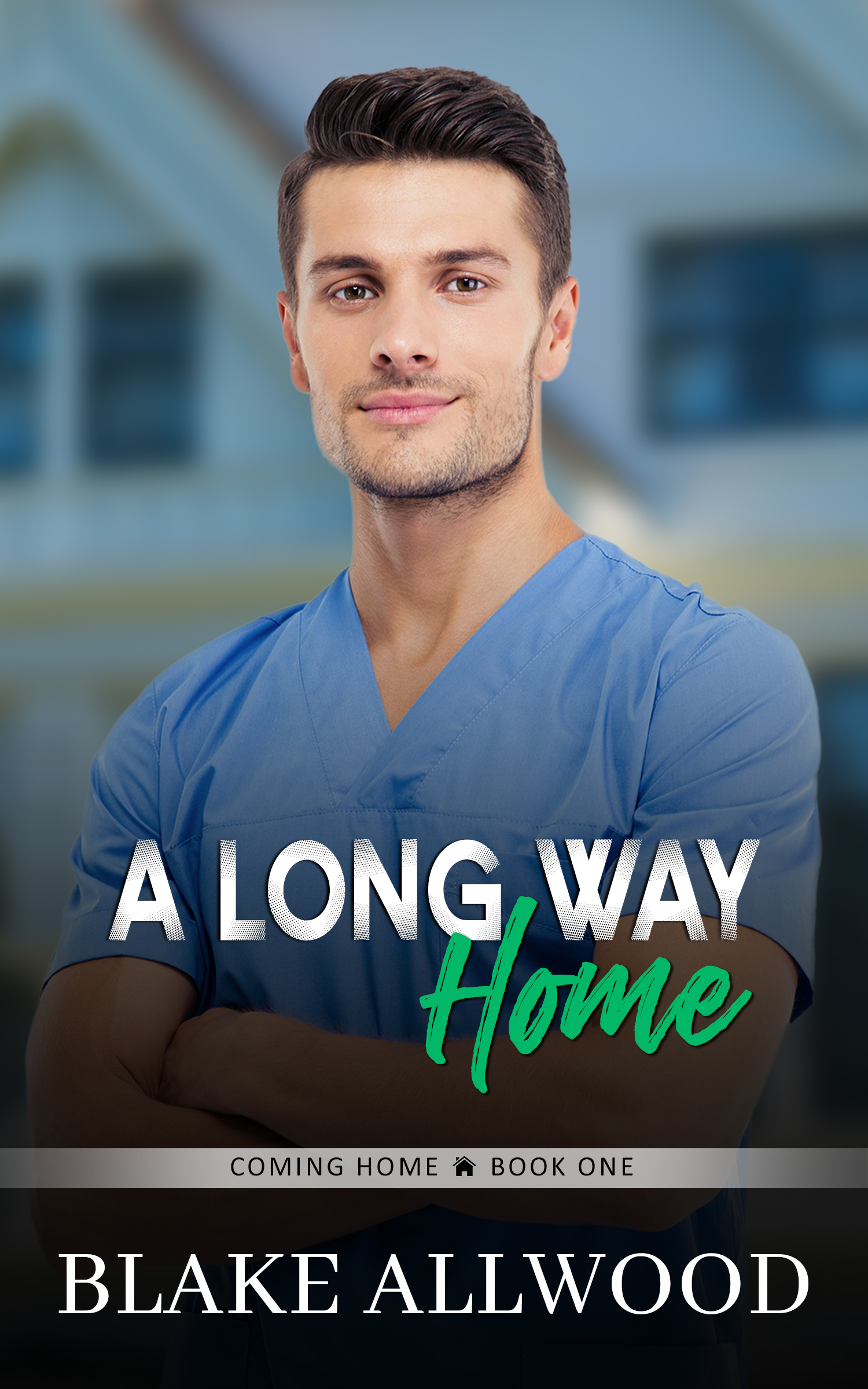 A Long Way Home
With the odds stacked against them, will they be able to overcome, or will their pasts push them apart, forever?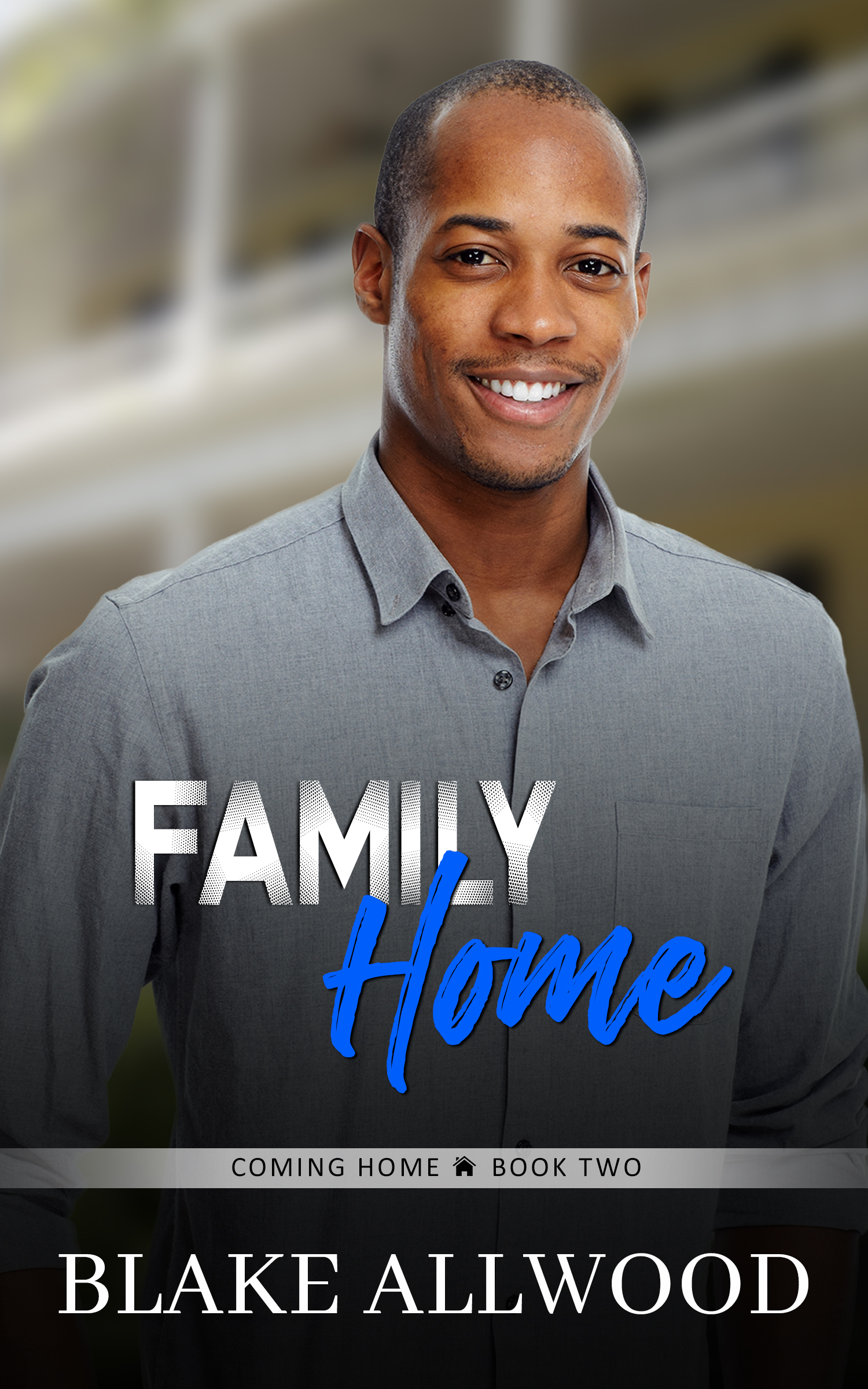 Family Home
Facing the past is never fun, especially when it involves seeing the man you still love. When their lives are once again intertwined, is a second chance possible?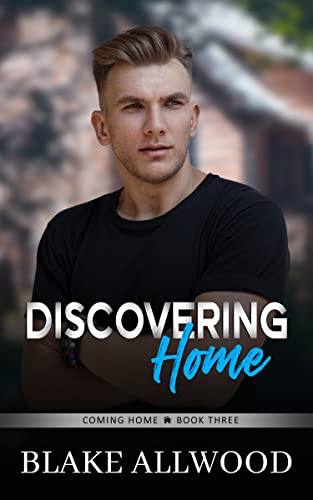 Discovering Home
Choosing his self-respect over his inheritance leaves him adrift. Can the sexy wine grower be his foundation, or will everything be lost?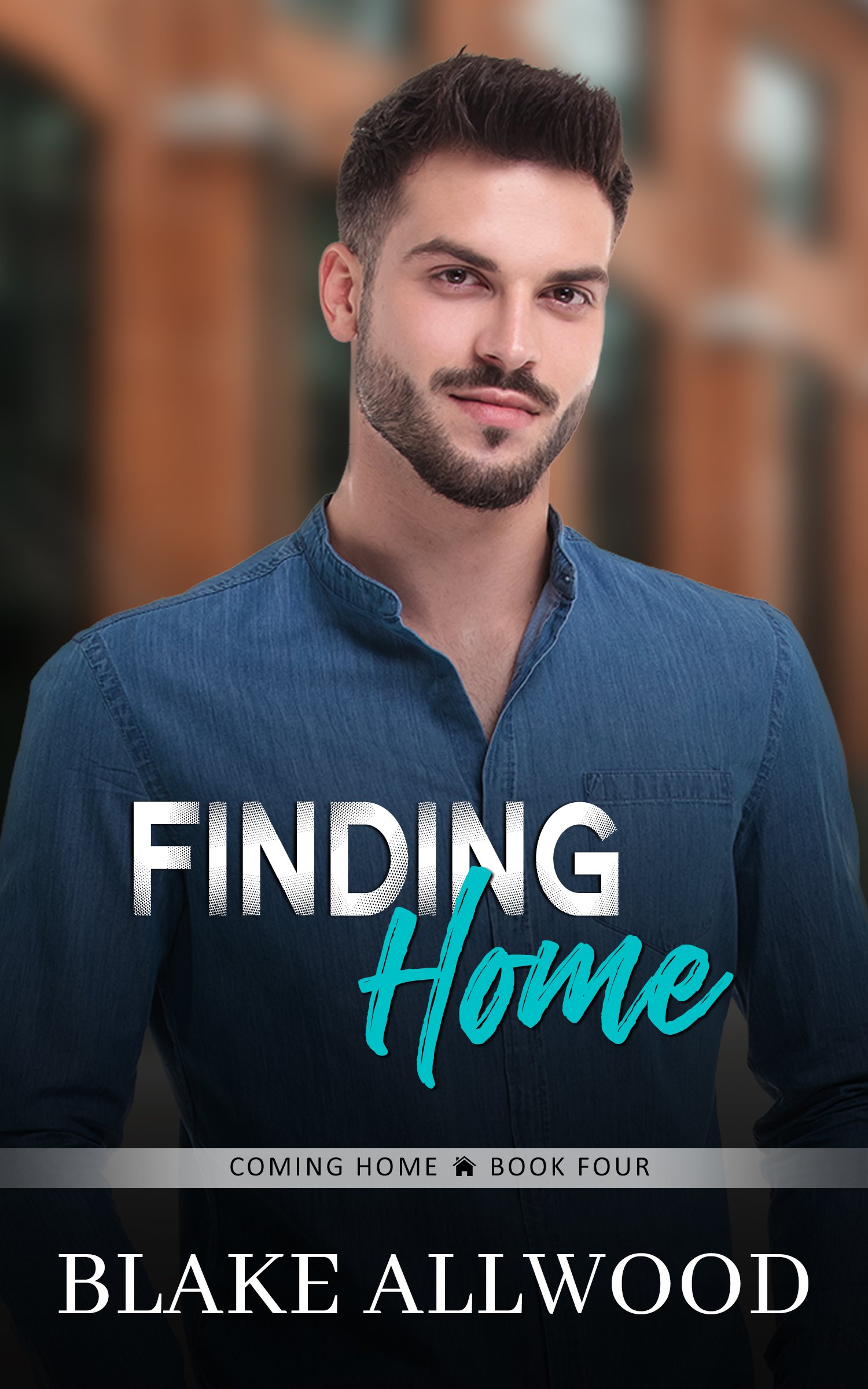 Finding Home
In the small town of Crawford City, two men from different worlds collide as their lives spiral into turmoil. Will they follow their hearts, or succumb to the pressures of career and family?
Check Out These New Authors With Free Samples
Each month, a group of authors I've joined has come together to promote each other's newsletters. Of course, that means you get lots of great free samples.
This month, I'm promoting Kiki Clark and Finn Dixon.
I'm looking forward to reading their books as well.
(Click on covers for link)
Adam J Ridley's Book Catalogue
EMERGENCE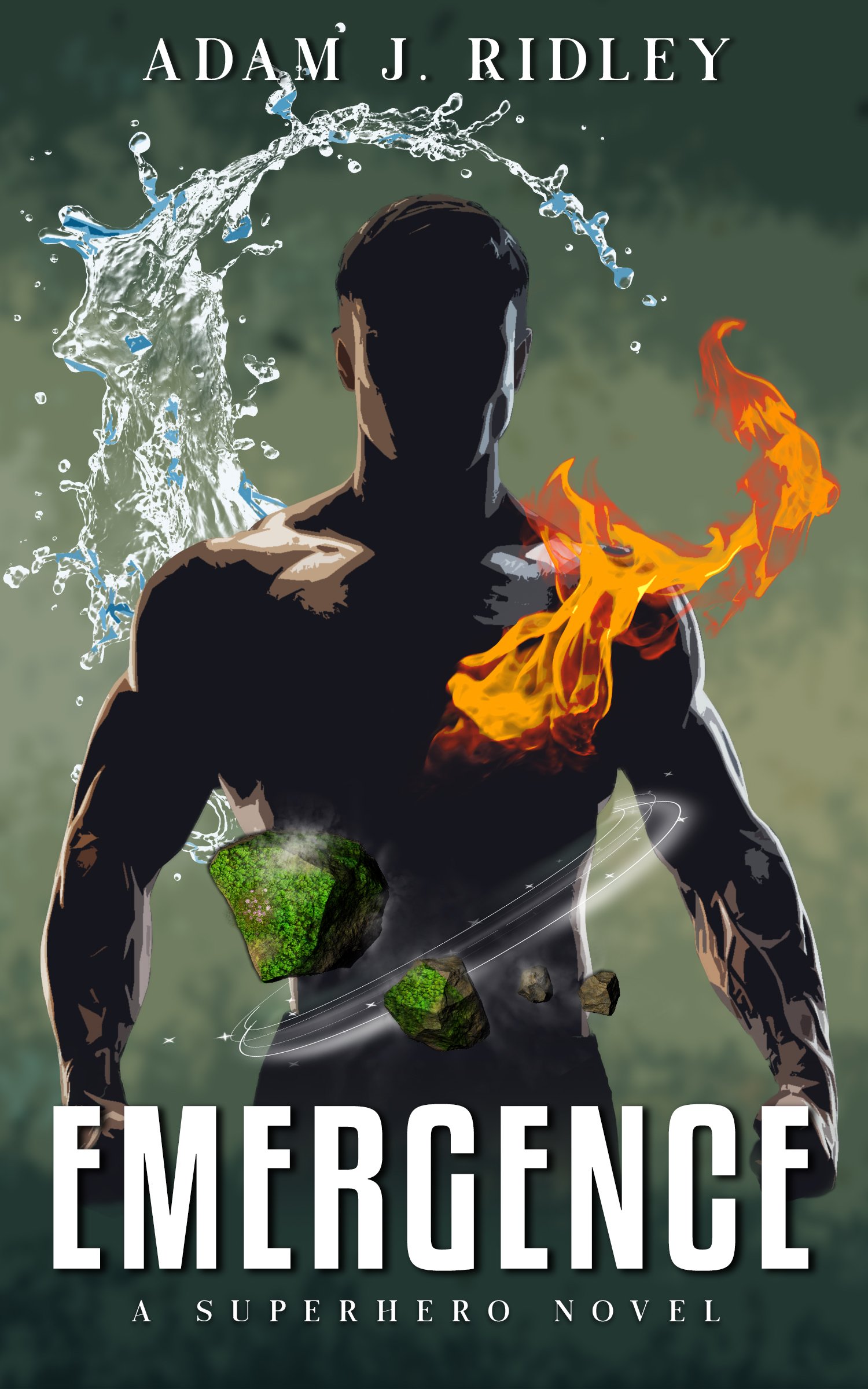 With such incredible power, his abusive past makes him a powerful time bomb. Can the love of one man prevent him from destroying the world?
Had it not been for his latent powers, Kaden would have perished at the hands of the men who enslaved him. 
 Lysander comes from an idyllic childhood, but lacks belief in himself and his powers.
 When meeting at their superhero college they both feel intense and powerful animosity. As they confront a common enemy, however, the dynamic shifts from enemies to lovers.
 When a supervillain wrests control from Kaden, will his love for Lysander stop him from destroying everything in his wake?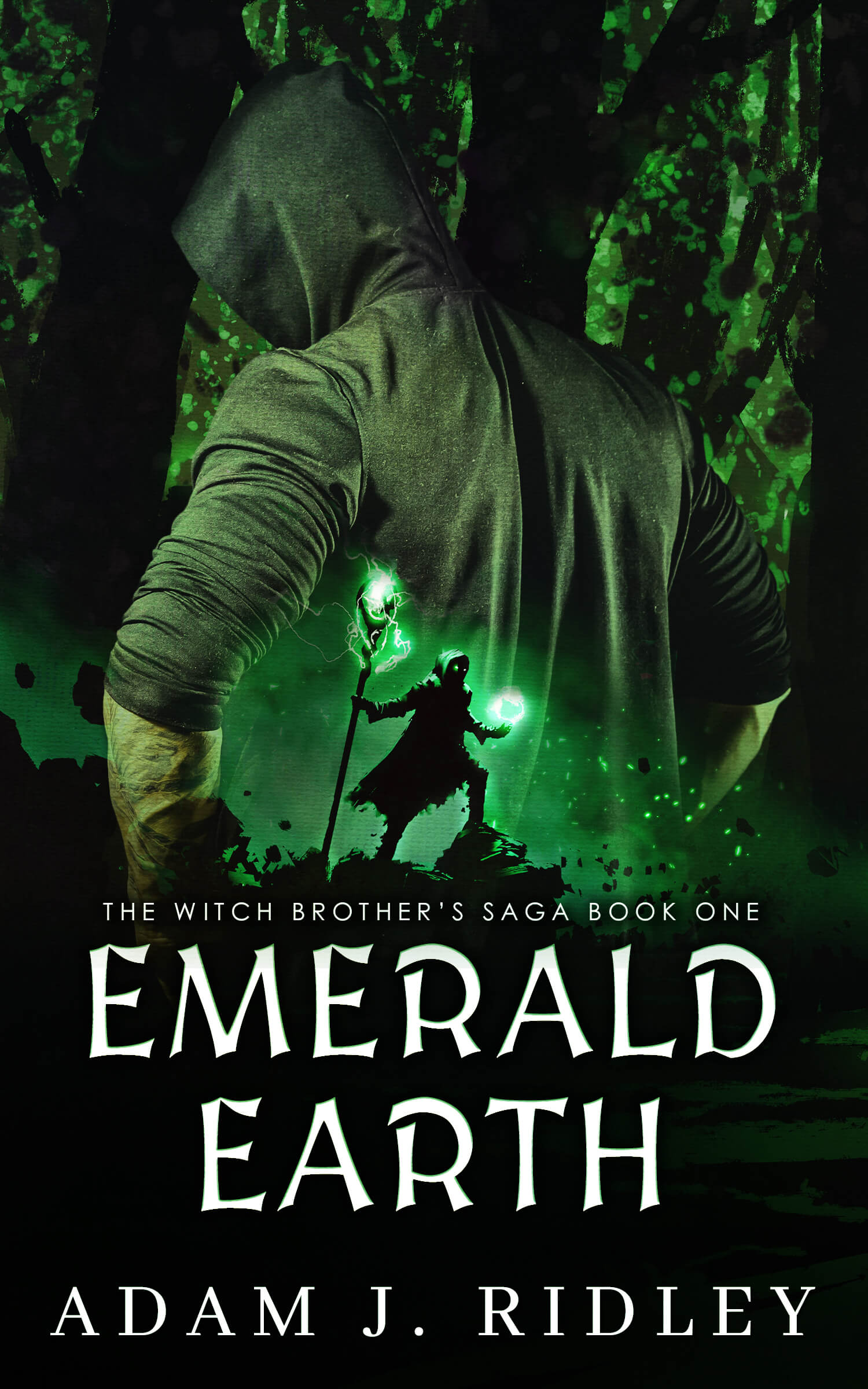 Cursed to never find love, Crea is shocked when he finds the perfect man. Choosing to fight the curse could cost him everything, including his life.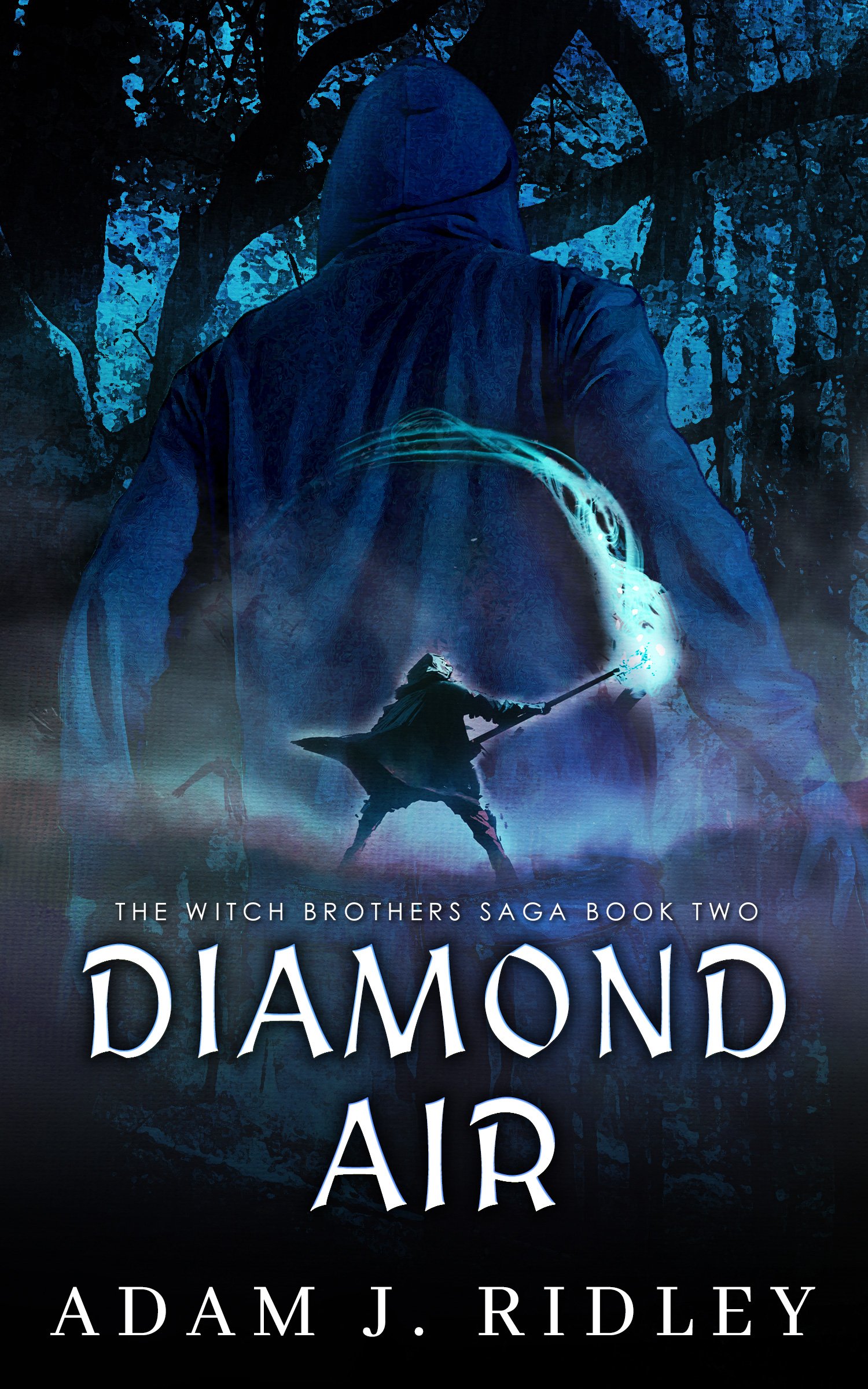 Is this man his first real chance at love… or will his father's curse stop it from happening? Will pursuing this newfound love put both their lives at risk?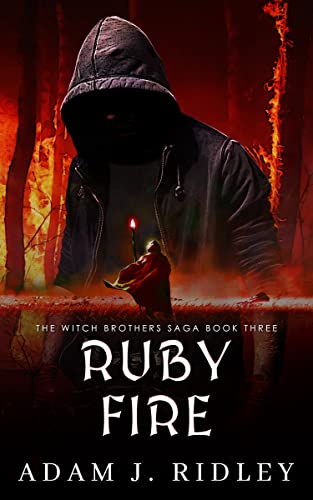 When forced to choose between ending his father's curse and his fear of commitment, will Kyle embrace his destiny or will he turn away and let the world burn around him?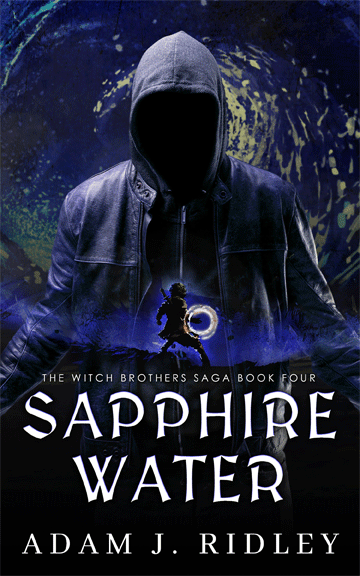 Setting the third brother free should have broken the curse for good, but the darkness still threatens everything. The curse cannot be truly broken until the fourth brother is found and he too finds true love.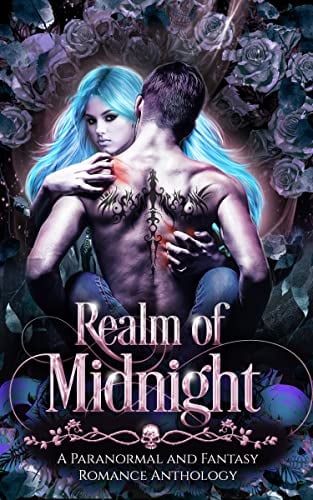 At the stroke of midnight, creatures of the realm come out to prowl. Several authors (Adam Ridley included) selling for one amazingly low price!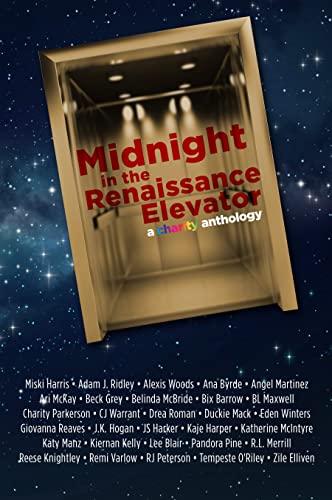 Do you like mechanical devices with personality? Sure, who doesn't? How about when they hold your life in the palm of their hands? Hmm…less sure now, yes? Don't worry, you're gonna love this.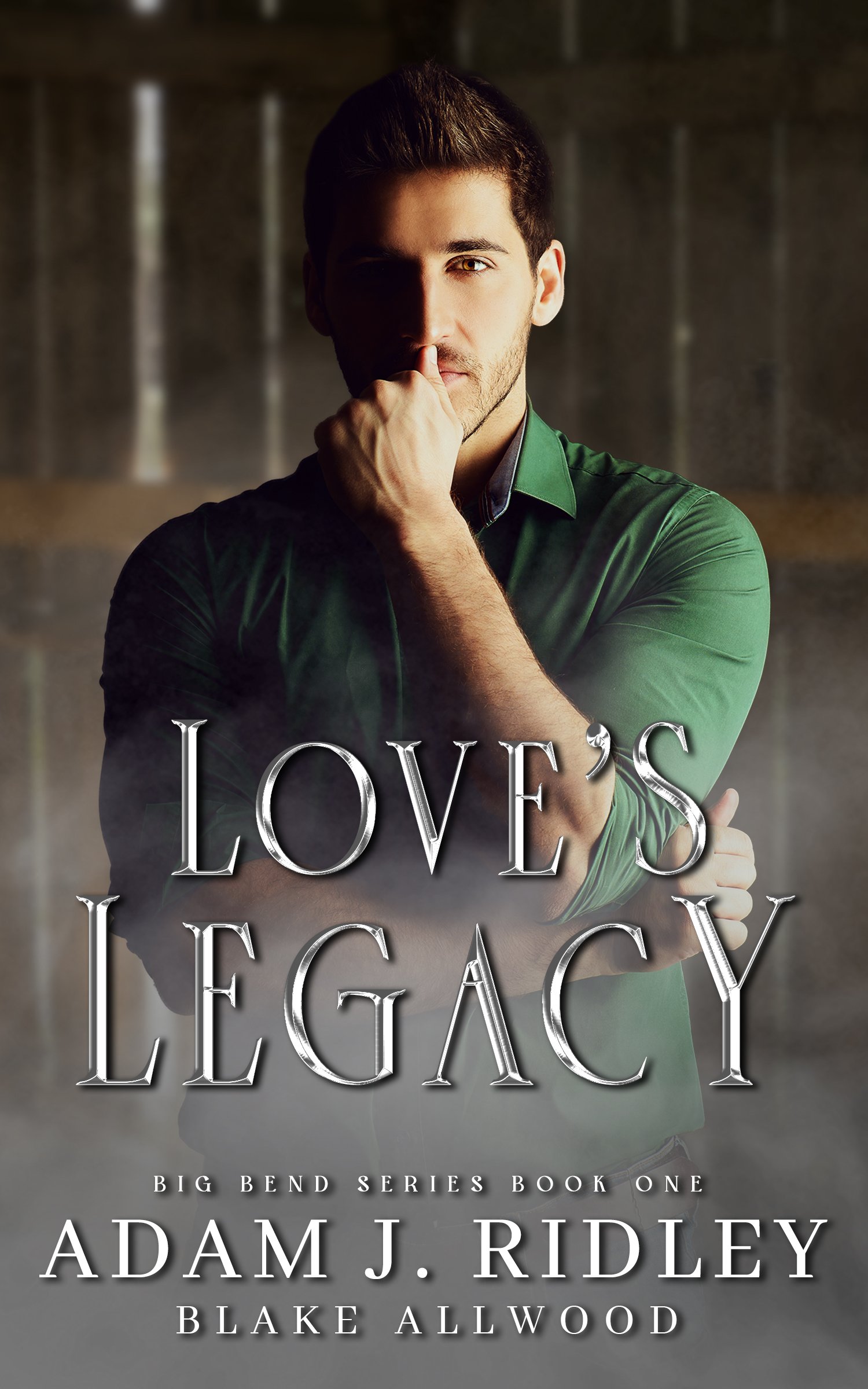 Flex inherits his family's ranch and begins being plagued by prophetic dreams. Will his love for motel owner Mitch be enough to keep him safe?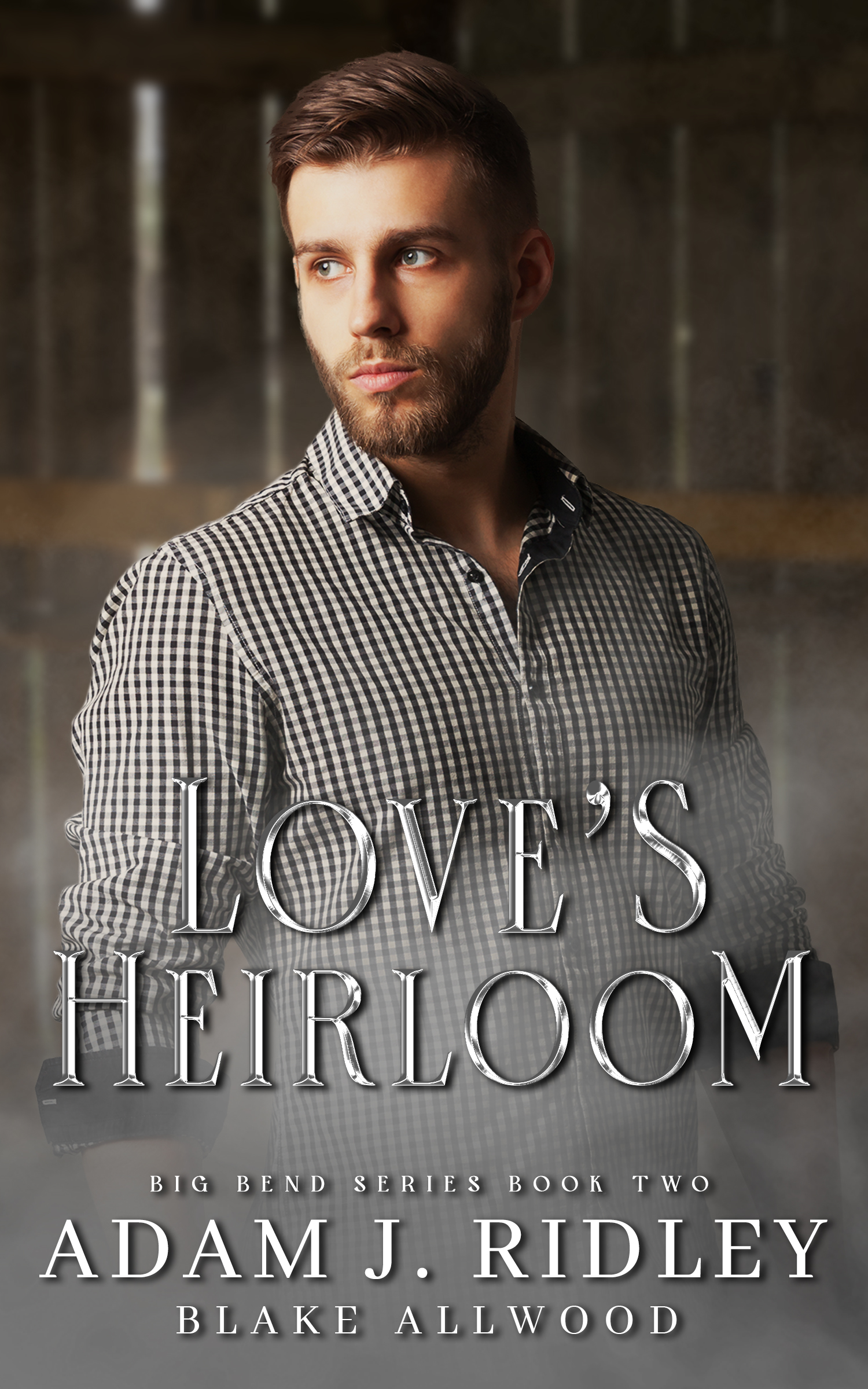 Eddie is confronted by a ghost that Alex resembles. Neither trusts the other. Can their unlikely relationship help them survive the imminent danger?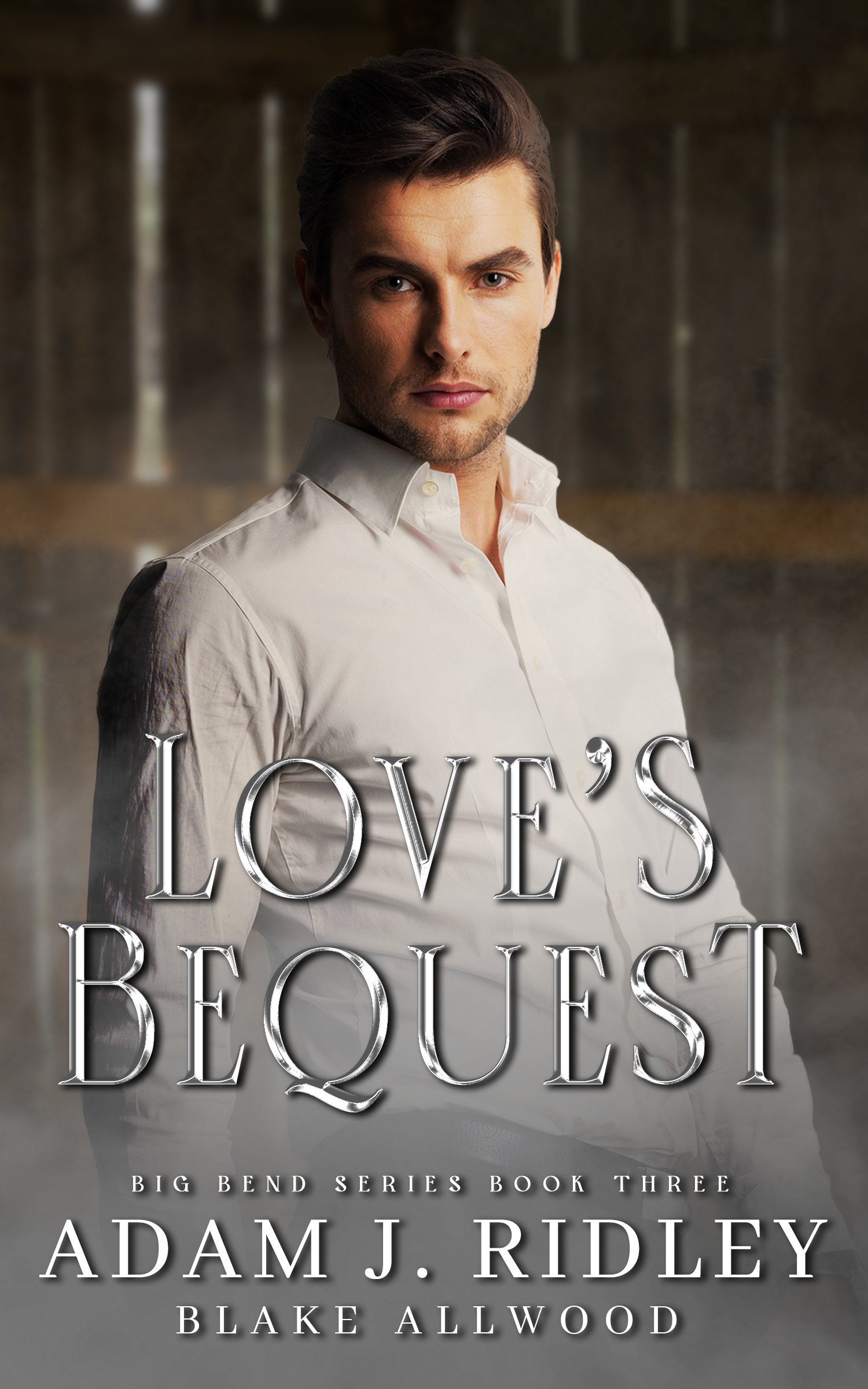 Steve sees ghosts, Eric feels disconnected from the world. Can these two find solace in each other's arms?
Free Anthology Including Adam J. Ridley and Others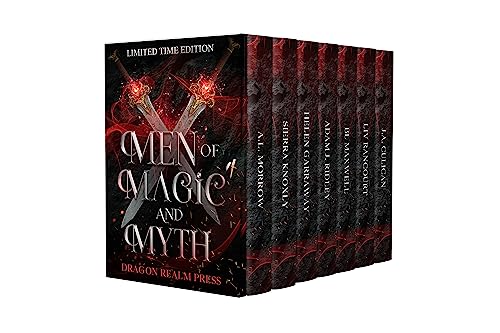 Ready to be enchanted by these dashing men?

Magic and passion collide as princes, noble knights, charming wizards, elusive shape-shifters and brooding necromancers fight for what's theirs in the Limited Edition Men of Magic and Myth Boxset.

In this mesmerizing collection of MM fantasy short stories by bestselling romance authors, dauntless men undertake daring adventures to find their true loves. But fate will throw every possible obstacle in their way. More than their own lives are at stake if they fail their quests.

This limited-time collection captures a breathtaking array of complex characters with their own battles to fight and loves to win—each one ready to set your hearts swooning in bite-sized stories.

The Men of Magic and Myth are setting out to conquer love.

Will you rise to the challenge with them?
Blake Allwood's Book Catalogue
Melody of the Heart
Entrapped by his ex, life feels hopeless. Now, he has to teach a mechanic to play piano like a pro. As he fights to save his father's beloved Steinway, he never dreamed he might also save his heart.
Melody of the Snow
Family inheritance or his own passion… Can he have both?
Changing His Tune
(Road to Rocktoberfest)

Tired of being lonely, Hayden decides to take his life back, starting with changing his music and his identity. Will these transitions be worth the risk, or will they destroy everything he's worked for?
Moon's Place
Moon's Place is a sweet (no explicit sex scenes) short story.
Tenacious
For those who want a little more heat in their stories (Explicit Sex Scenes)
Aiden's art is his passion, but he's lost inspiration. When he meets the gruff but sexy rancher Devin, his life is changed forever.

[ Leave A Review ]
Bobby didn't mean to be a best-selling author, but a nasty breakup inspired him. When he meets sexy publisher Liam, will his past block hope for love?

[ Leave A Review ]
Suzie struggles to overcome her past when her perpetrator returns intent on silencing her. Can she overcome her hatred and save her new relationship?

[ Leave A Review ]
Elian, a sexy restaurateur meets Martin, an equally sexy food critic. Will their past keep them from giving love a chance?
Trevor comes out as bisexual, meets the man of his dreams, and learns he's a new dad. Will he be able to survive his conservative parent's wrath?
Joshua inherits his uncle's orange grove. Clay isn't ready for a new boss. Will their challenges keep them from the love they desire?
Bennett goes from homeless to millionaire and meets reality TV star Les. Will their love be enough to save Bennett from his father's malicious plots?
After Daniel takes a nasty fall, a handsome ranger comes to the rescue. When his life is in peril once again, will their love be enough to save him?
Bentley's past holds him captive until he stumbles into love. Can he finally escape his past or will he lose his new found love?
LGBTQ+ Ownvoice Bookstore
We are literally adding new books weekly so visit us often.
Meanwhile, check out our featured author below!

BIBLIOPRIDE
Featured Author

This week's Featured Author is Samuel York

Select Newsletter Frequency Below:
The selection workflow is a work in progress, we are still working out bugs so if you get newsletters more or less frequently than you select, please reselect your option in the next newsletter until we get the process fully automated. Thanks, Blake
New Release newsletters will go to all subscribers, regardless of subscription frequency selected.
Blake Allwood Publishing
235 Rainbow Dr, PMB 13508, Livingston
TX 77399 United States
You received this email because you signed up on our website or made a purchase from us.
Unsubscribe