If you are using a mobile device and having difficulty reading the newsletter, try setting your device to dark mode.
BIG SALE BELOW!
After playing with the Road to Rocktoberfest folks last year, I found I do actually like playing with others. LOL
I joined the anthology group you see in the photo below and LITERALLY TODAY just sent the final version of the story over to the anthology leader who will be formatting and publishing that in October.
Cordelia Manor is the name of my story that'll be included in this anthology. Yes despite the cover it's MM, as are a LOT of others, but when you play with others, you have to accept the fact that you don't get to pick the covers. Not that I'm complaining, but for real, imagine the woman in the photo as a cute guy. :)
To celebrate our upcoming anthology a group of us have decided to offer a sale on our other books. 
Since Cordelia Manor is part of the Witch Brother's world, I'm offering Emerald Earth, book one of that series for just $2.99. That's a $2 savings! You can read the first chapters below.
Of course, that's only available for a limited time, so buy mine and the other participating author's books now while they are on sale!
I'll let you know more about Realm of Midnight and my inclusion, Cordelia Manor, next month and in October. Until then, get on over there and pre-purchase. It blows my mind that the anthology (ALL OF OUR WORKS) are available for just $0.99!!!! That's a mind blowing deal!
It was also a LOT of fun putting it together and playing with so many amazing authors!
You can click on the button below to order... DO IT!!! :)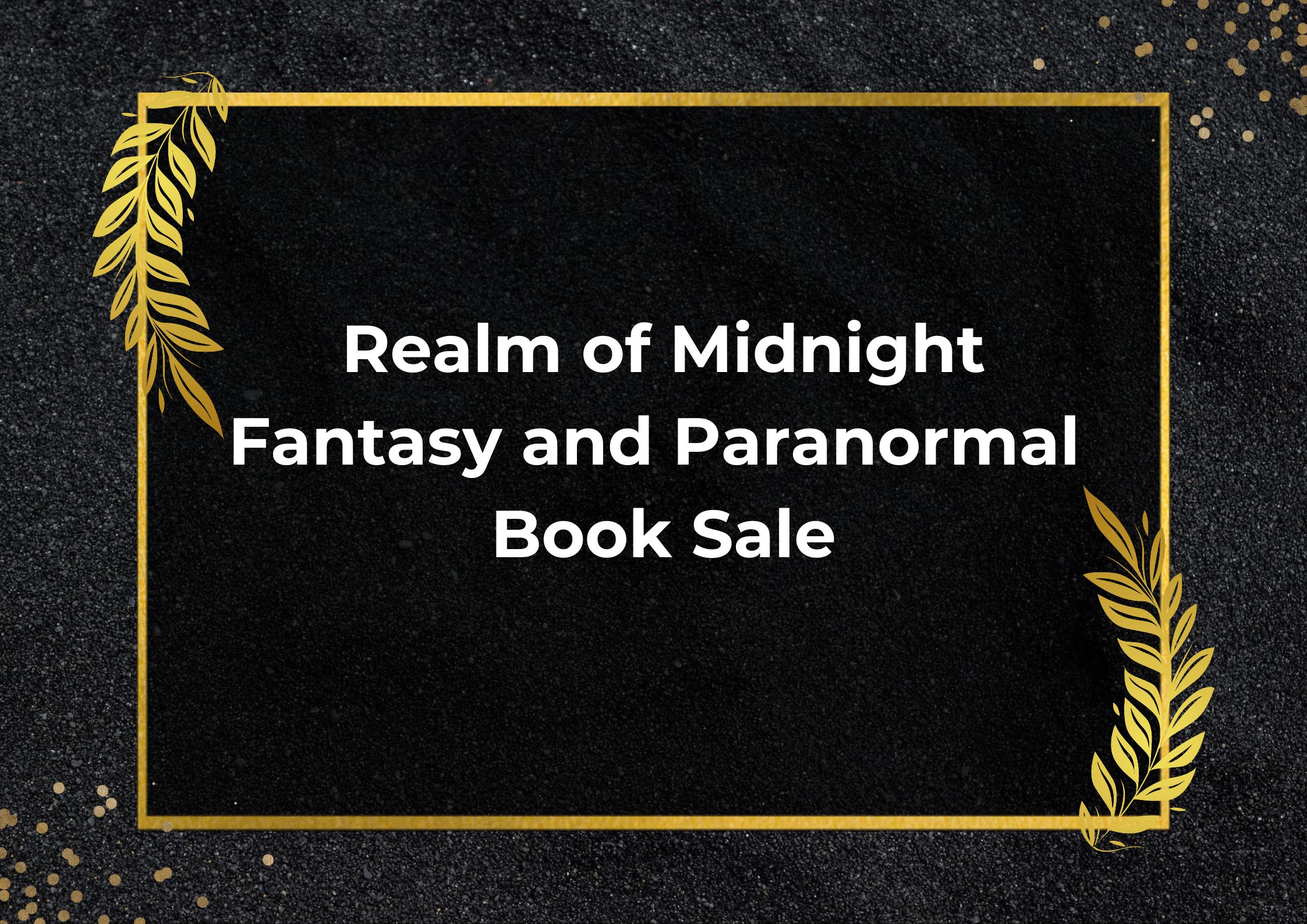 At the stroke of midnight, creatures of the realm come out to prowl.
You won't find these exclusive novels anywhere else, so don't miss your chance. These USA Today and international bestselling authors as well as up and coming authors bring you more than 10,000 pages at less than a dime per book. This collection is a steal, but it will only be available for a limited time. Don't miss your chance to enter the Realm of Midnight.

Check Out These New Authors With Free Samples
Each month, a group of authors I've joined has come together to promote each other's newsletters. Of course, that means you get lots of great free samples.
This month, I'm promoting Kiki Clark and Finn Dixon.
I'm looking forward to reading their books as well.
(Click on covers for link)

What starts as a vacation ends up being life changing, and something Lance and Billie will never forget.
#VacationRomance #WorkplaceRomance #MMRomance #GayRomance #FriendsToLovers
Featured Friend Author, Frances Fox
Reluctant Rockstar
Book 1: A tired rock star and a judgemental gardener…what could possibly go wrong?
Book 2: A pining drummer and a snarky sound engineer have been walking around each other for months...

Book 3: An oblivious roadie and a lighting designer with self-confidence issues...will they ever manage to communicate what they want?

Enjoy the first chapters of Emerald Earth
For a limited time, purchase for just $2.99

(Milo and Clack will return next month!)

Crea
"Hey, you're the one who lives in Oregon," I responded, after Lance made some exasperated comment about me keeping him on the phone.
"Crea, I'm Attorney General…"
"And I'm running… you know what, it doesn't matter. I'm here. Are you sure you'll be able to get away? I'm taking a lot of time off to do this…" I said.
"It's not me you've got to worry about. You know how Kyle is."
I shook my head thinking about our baby brother. "Have you even spoken to him?" I asked, and Lance just laughed.
"Okay, that's a no. Well, text him or something, he listens to you more than me. I also think Crater Lake is a cool spot to meet, especially since it's where Grandma and Grandpa met. At least, according to Grandma's stories."
Lance was quiet, and I wasn't sure whether he was thinking about our grandmother, or just ignoring me like he usually did when I called.
"Okay, I'm about to hit a national forest, and there's never coverage in those. I'll Facetime you when I get to the park, and you can thumbs up or down our choices of staying around there."
"Thanks, brother… and yeah, I'll text Kyle… not that it'll do any good."
I smiled as I hung up. I didn't spend much time with my brothers, not like I should, but there was always this wall between us… a wall our dad had built. Despite that, I was determined to maintain some sort of connection, or at least try to.
I put my phone down, turned up my favorite CD since the national forests were notorious for poor radio reception, and cruised toward Crater Lake National Park. Hopefully, given Lance and Kyle both lived in Oregon, they'd be willing to join me there for a weekend of getting reunited.
It'd been two freaking years since I'd seen them, after all. Not to mention that our grandmother had passed away during that time. At the very least, they could spare their brother a weekend.
Eli
The cantilever bucked, and I dropped it, causing the log to roll off the sawmill, knock me down, and roll right over my left leg. As I lay on the ground, pain searing through me, I chastised myself for not oiling the damned thing first thing that morning.
"Fuck," I said out loud, knowing nobody was gonna hear me anyway. I was out in the woods by myself, miles from anyone or anything.
As I lay trying to convince myself to get up, I saw the daytime moon and could feel her chuckling. "Okay, Goddess, I know you've been pushing me to get out and be social, but damn, did you have to do it this way?"
"Yes!" I could swear I heard her say, but then again, I could've been hallucinating. The pain was that intense.
No matter how bad I hurt now, though, I knew from experience it was going to hurt a lot more when I started moving.
I leaned up on my elbows, and immediately broke out into a cold sweat. "Fuck, I'm FUCKED!" I yelled, and lay back down.
My ATV was just over the ridge. I had to make it there or I'd be screwed for sure. My ranger buddy told me there'd been bear and cougar sightings just this week, in the very same spot I was working. On the ground, injured, I was a sitting duck!
I looked back at the moon and bit my tongue, resisting the sudden urge to call the Goddess some choice names I'd later regret.
I grabbed a piece of bark off the ground that I'd shaved off a log just moments before my big faux pas. I scooted up to the back of the sawmill, managing to reach around and turn the damned thing off. Then I bit down on the bark and pushed myself up onto my good foot.
Pain overwhelmed me.
I closed my eyes and waited for the world to right itself again. I couldn't afford to fall. I doubted I'd get back up. When I opened my eyes, I searched for anything that could help me keep my balance and prevent my crushed leg from flapping around as I ventured from the sawmill to the ATV. Everything was too short or too long. Finally, I found a stick that was a little too short to be much help, but I'd have to make it work at a crutch. I just needed to get to the vehicle.
I thought then that I should probably have figured out how to secure my leg, but damn, I was up and couldn't afford to stop the momentum. I needed to do this now.
I tried hopping, and fuck. My injured leg bumped against my other one and I saw stars, then stumbled. I landed on my good knee, but the pain in my left was so intense, I vomited all over the fucking stick I was using as a crutch.
Okay, Eli. Get it together, you've got this. I reached over, grabbed the stick, vomit and all, and stuck it behind my good leg. I took my shirt off and began tearing it into strips. Not too hard, the shirt was ancient and ripped easily. What sucked was that I loved that fucking shirt. I'd bought it at a Nirvana concert in ninety-four, one of their last.
Fuck it, I thought as I continued tearing, then managed to laugh at myself. My mom had lectured me the last time I'd gone to see her that I cussed too much. "Seems undignified and not how I taught you to be," she'd said. Maybe she had a valid point, but fuck if I cared right now.
I managed to tie the strips around my leg and the stick and got the fucking thing—sorry, Mom—to rest at the base of my ass and stick out low enough below my foot to allow me to use it as a fake leg.
"Goddess, make this work!" I demanded, no longer trying to show any respect. I fully blamed her for the mess I was in.
Thank all the heavens, it worked. The pain was intense, but not puking or seeing stars intense. I was able to gently stumble along using my support and the leg brace to get me over to the fucking ATV.
For good measure, when I sat down, I screamed fuck one more time.
I drew in a long, deep breath, and pulled my crushed leg up into the ATV. Thank the gods the vehicle was big enough that I could keep it straight and still rest it on the makeshift support.
I started the engine and slowly pushed down on the gas. It revved to life, and I jerked, not a lot, but enough to send stars shooting across my vision again.
I put the ATV back into park, closed my eyes, and waited a moment. Find your center, Eli. I allowed my mind to imagine the energy from the earth flowing into me through my legs and up my torso, then energy from the sky flowing into my head and down my body. Blue and green were the colors I saw in my mind's eye.
I waited while I let the energies fill me back up, and when I opened my eyes, I felt like I was going to be okay. I could do this.
I put the ATV back in gear and pushed down on the gas again. It still hurt like hell, but this time when it popped, I didn't see stars. Any improvement was welcome.
I drove as gently as I could, cussing loudly each time I hit a bump, no matter how slight, as the pain was immense.
I had no idea how, but I managed to get to the ranger's station, and prayed to all that was good and holy, someone would be in. The odds were not good, though, since the Feds had pulled more funding from the forestry service… again.
When I found it empty, I had to resist the urge to cry. Fuck me! I had managed the two-mile drive down the mountain, and as was my luck, still hadn't found any help. "You knew it was a long shot," I said out loud, then I lowered my head to the steering wheel and rested, hoping against hope, someone would come along.
I was getting tired, really fast. I knew a service station lay a mile down the road. Maybe that was a better choice. They were likely closed too, but if I could get there, I might get enough cell coverage to use my phone.
I gathered what little energy I had left, and wiped away the tear that escaped my eye. The pain only continued to ramp up as my excruciating nightmare continued.
I pulled onto the road, and got a third of a mile when my ATV began to sputter.
"No, hell no! What are you doing?" I yelled at the machine. "Why?" I looked up to where the moon should be. "Why are you doing this to me?"
I was met with silence as the ATV slowly drifted to a stop. I was so messed up I burst into tears, and didn't even care.
I had my head down when I heard a vehicle approach, speed past me, and judging by the sound of squeaking brakes, slowed down . Maybe they were coming back, but it hurt too much to look up. I was done. I figured either some passerby would help me or I'd die alone out here in the woods. It was still too cold for much tourist traffic, but I was on a main road now at least.
I heard the vehicle slow to a stop next to me and a window roll down. "Hey, you okay?" a guy asked.
I glanced up into a pair of soulful green eyes, but my mind was gone. The pain was too much, and I was going into shock.
"No, you're not, are you?" I could hear the alarm in his voice as he opened his car door and rushed over to me. "Hey, buddy, what's your name?" I could only manage a pained grunt in answer. "Okay, can you help me at all?" he asked, but I couldn't do much. When he put his arm under me, I tensed, and when my foot knocked against the ATV, I screamed and passed out.
The Coming Home series is a sweet contemporary romance series without explicit sex scenes.
Bound For Home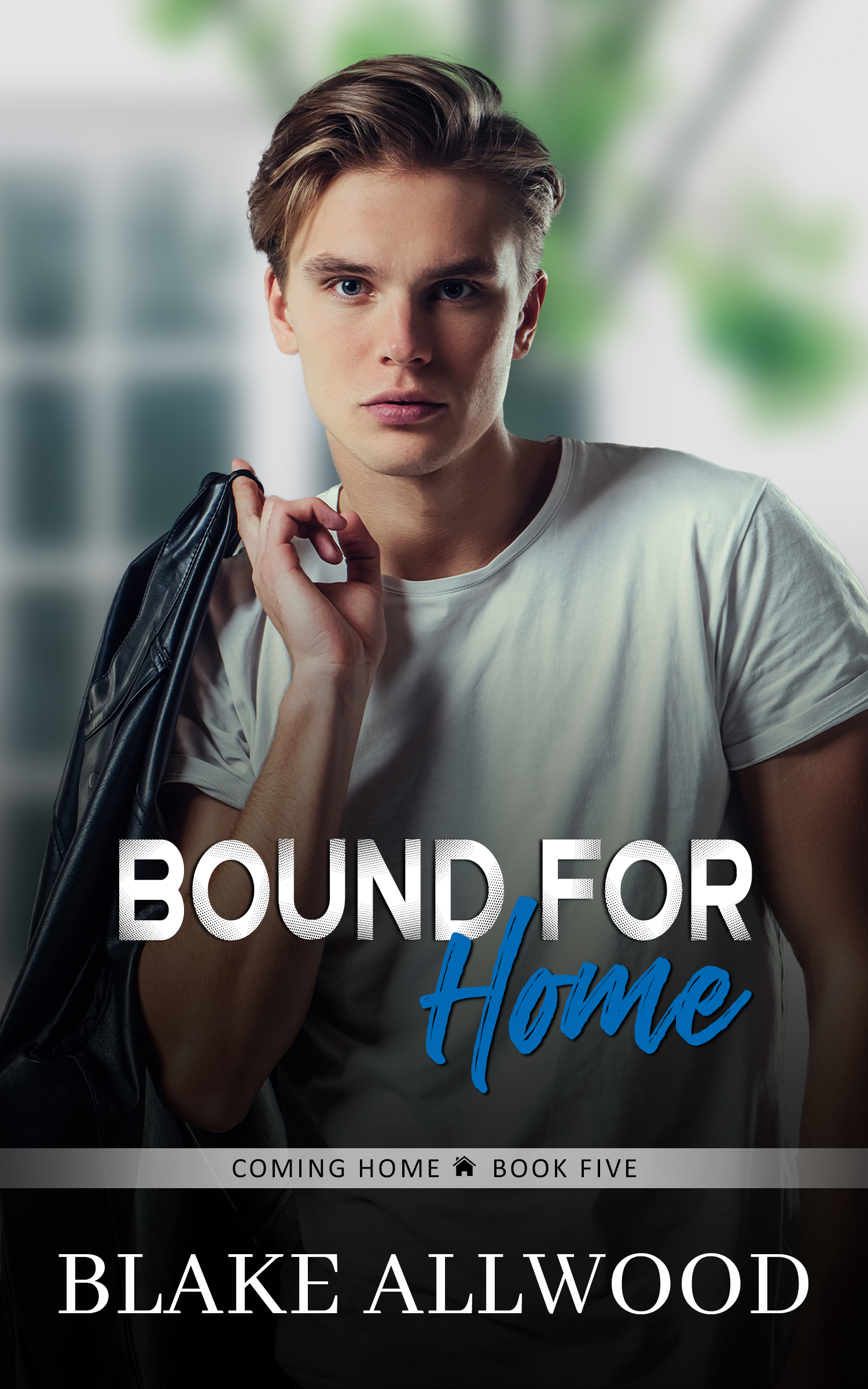 A librarian and a country singer fall for each other, but fame threatens their relationship. Will they overcome or sacrifice their chance at love?
Chris, a librarian with a passion for books, dreams of managing his own library. Those dreams are realized when he lands a job in rural Crawford City, Tennessee.
Roth, a talented country music singer, is thrust into stardom after a bittersweet experience on American Talent.
Sparks fly when these two men meet; but they are soon forced to navigate the challenges of love, fame, and self-acceptance.
Can they find harmony in the midst of chaos, or will the pressures from the outside world destroy their fragile bond?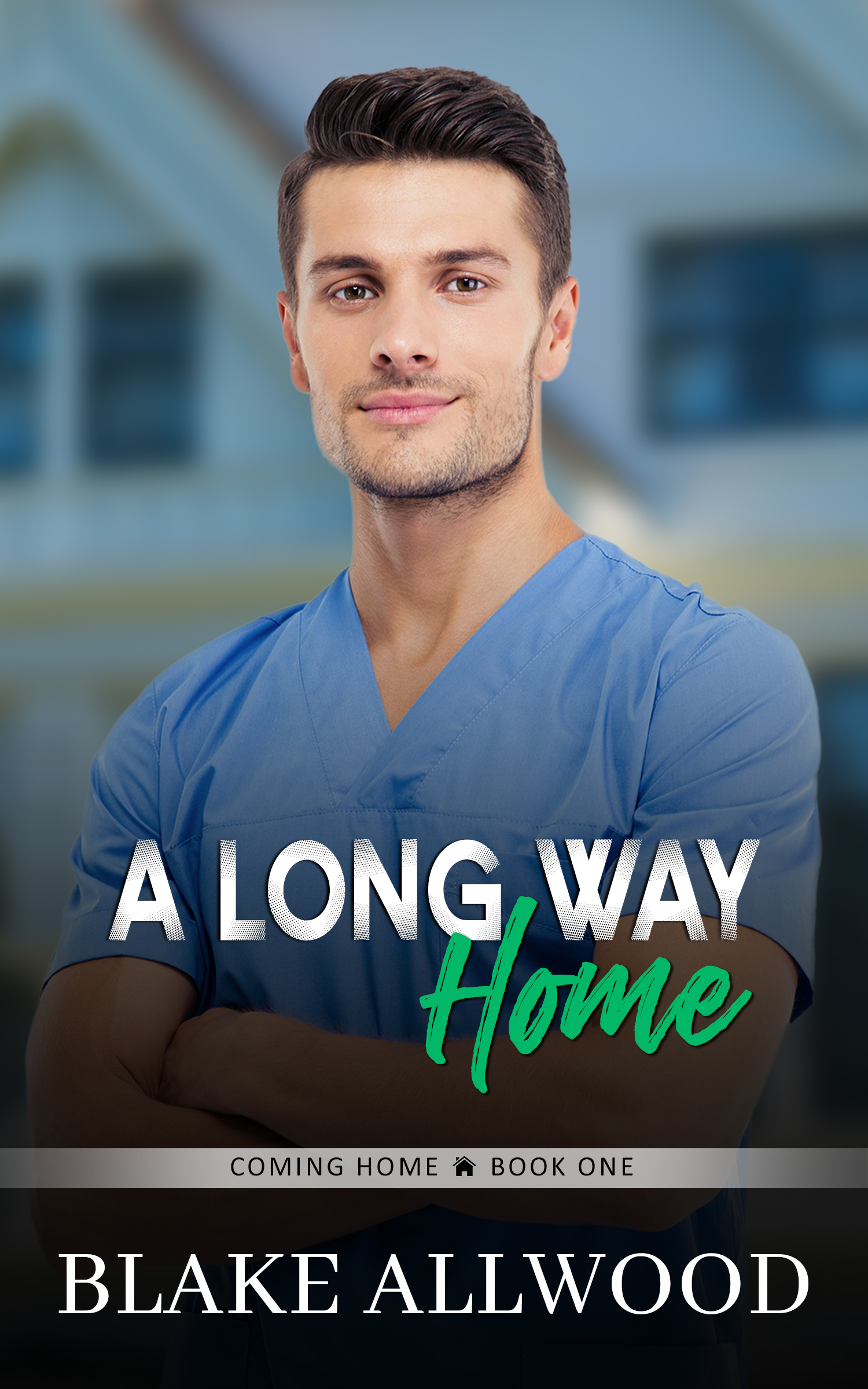 A Long Way Home
With the odds stacked against them, will they be able to overcome, or will their pasts push them apart, forever?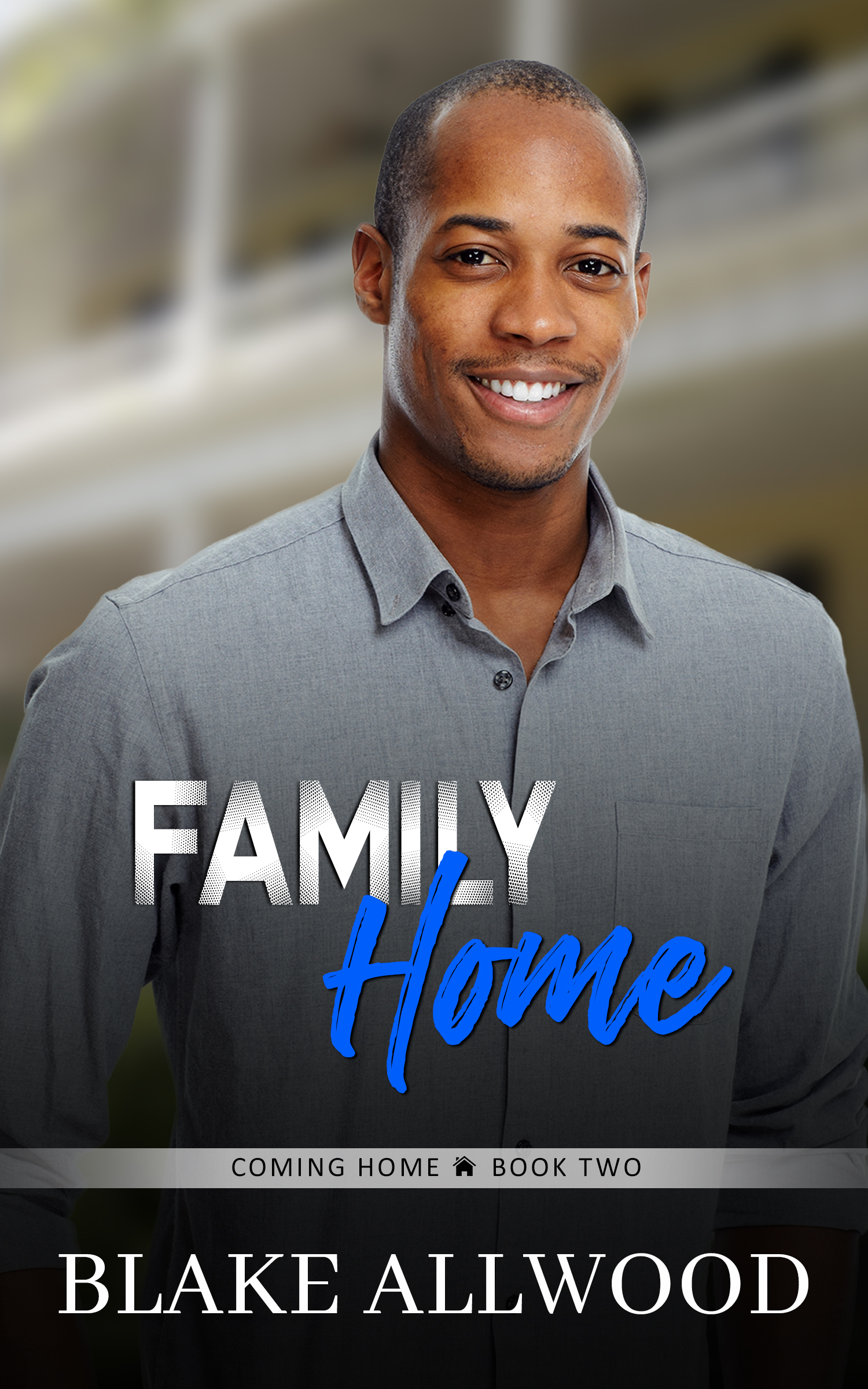 Family Home
Facing the past is never fun, especially when it involves seeing the man you still love. When their lives are once again intertwined, is a second chance possible?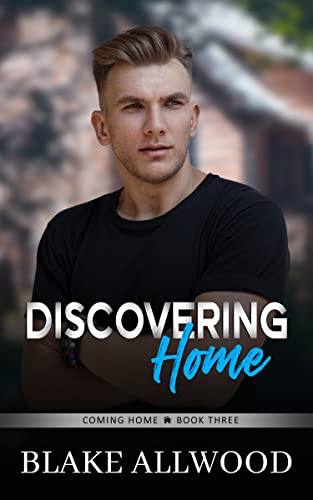 Discovering Home
Choosing his self-respect over his inheritance leaves him adrift. Can the sexy wine grower be his foundation, or will everything be lost?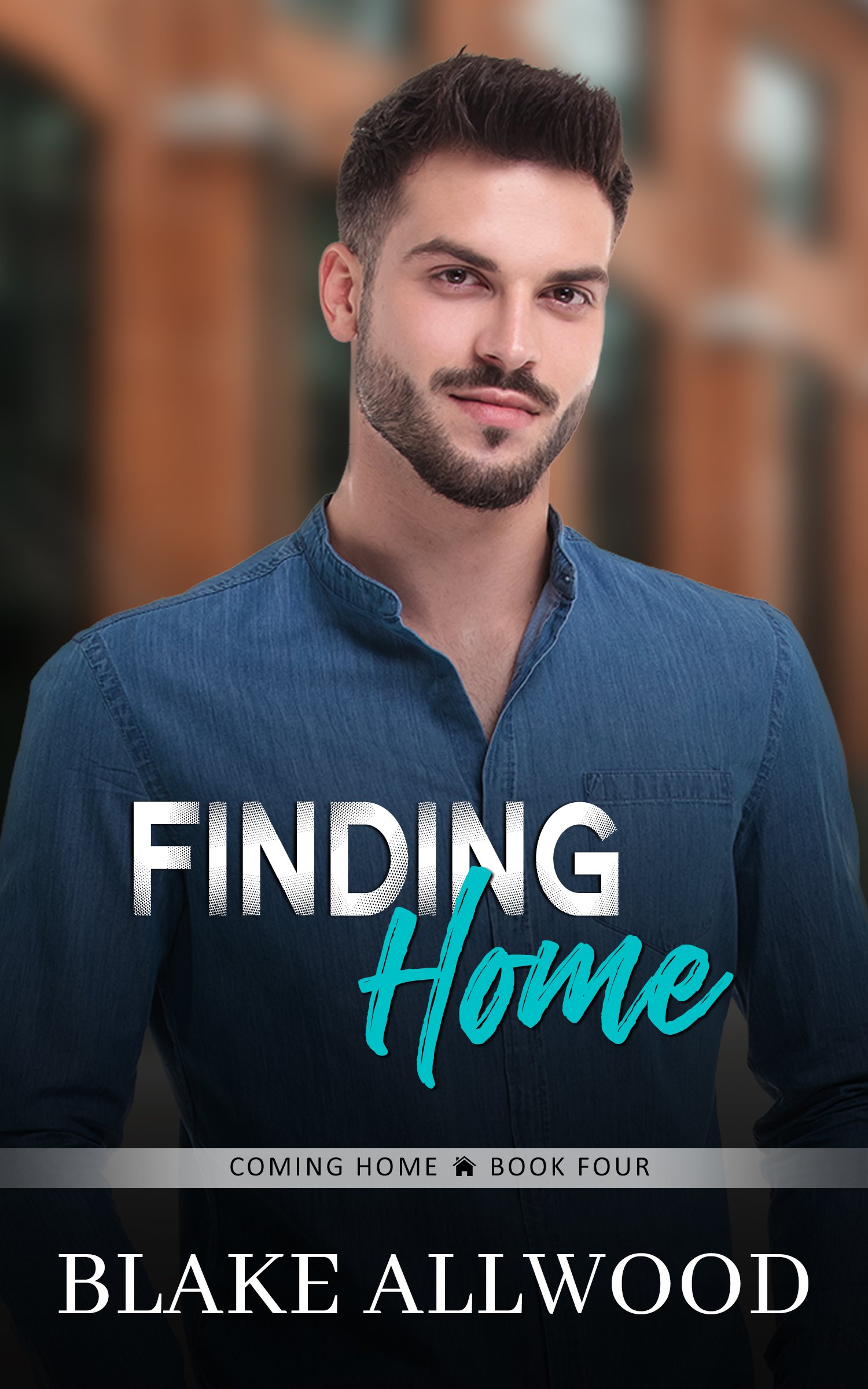 Finding Home
In the small town of Crawford City, two men from different worlds collide as their lives spiral into turmoil. Will they follow their hearts, or succumb to the pressures of career and family?
Adam J Ridley's Book Catalogue
EMERGENCE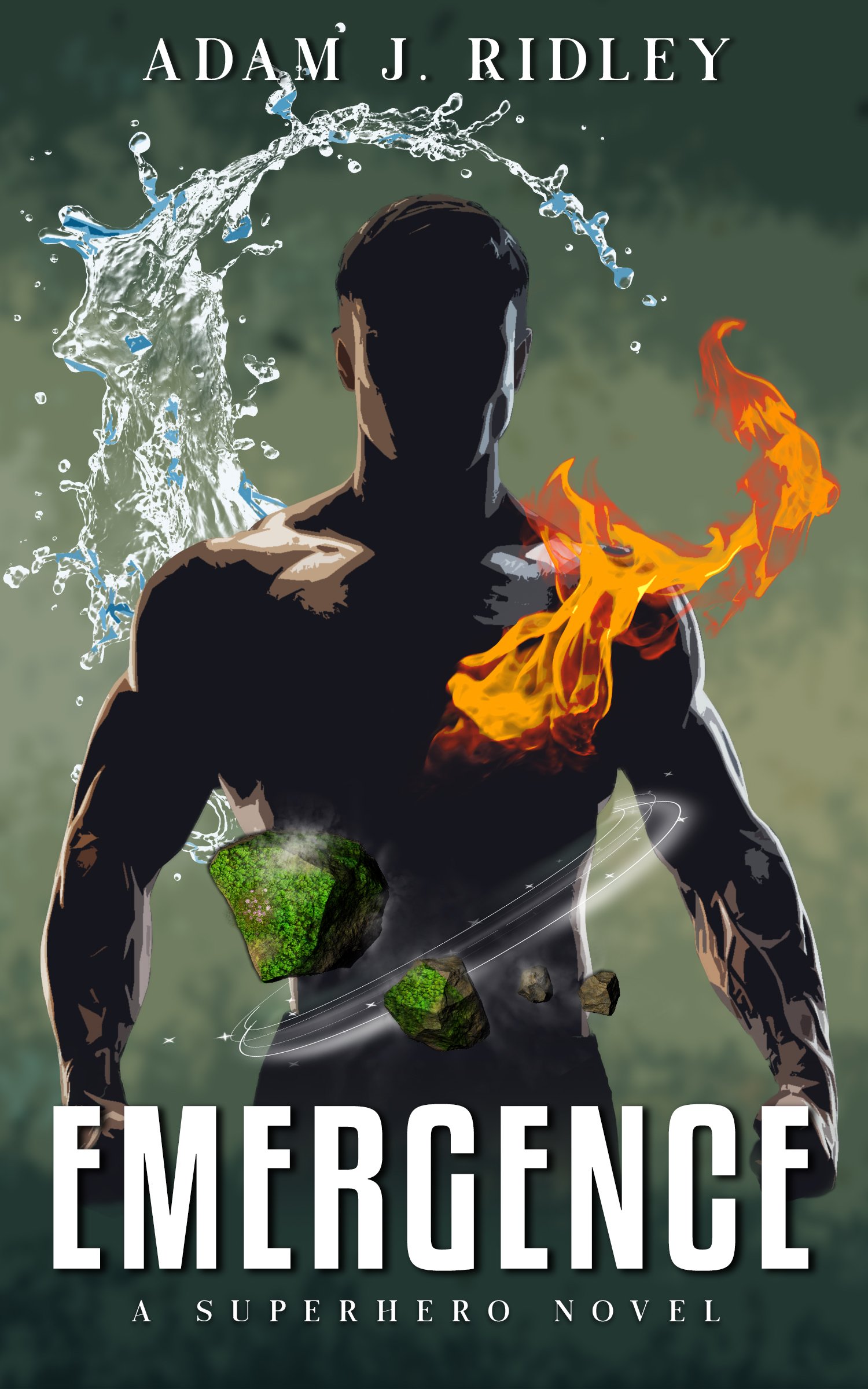 With such incredible power, his abusive past makes him a powerful time bomb. Can the love of one man prevent him from destroying the world?
Had it not been for his latent powers, Kaden would have perished at the hands of the men who enslaved him. 
 Lysander comes from an idyllic childhood, but lacks belief in himself and his powers.
 When meeting at their superhero college they both feel intense and powerful animosity. As they confront a common enemy, however, the dynamic shifts from enemies to lovers.
 When a supervillain wrests control from Kaden, will his love for Lysander stop him from destroying everything in his wake?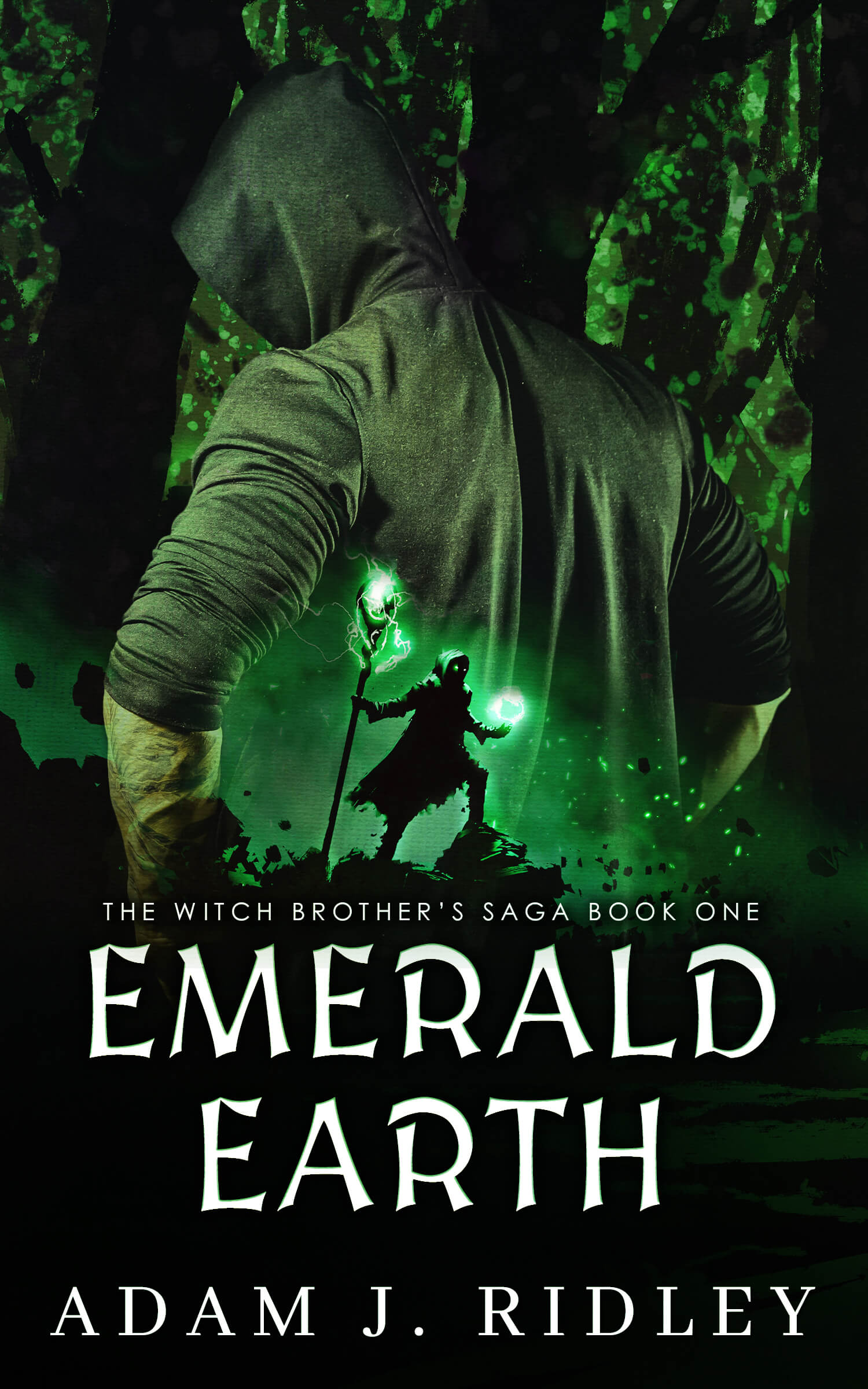 Cursed to never find love, Crea is shocked when he finds the perfect man. Choosing to fight the curse could cost him everything, including his life.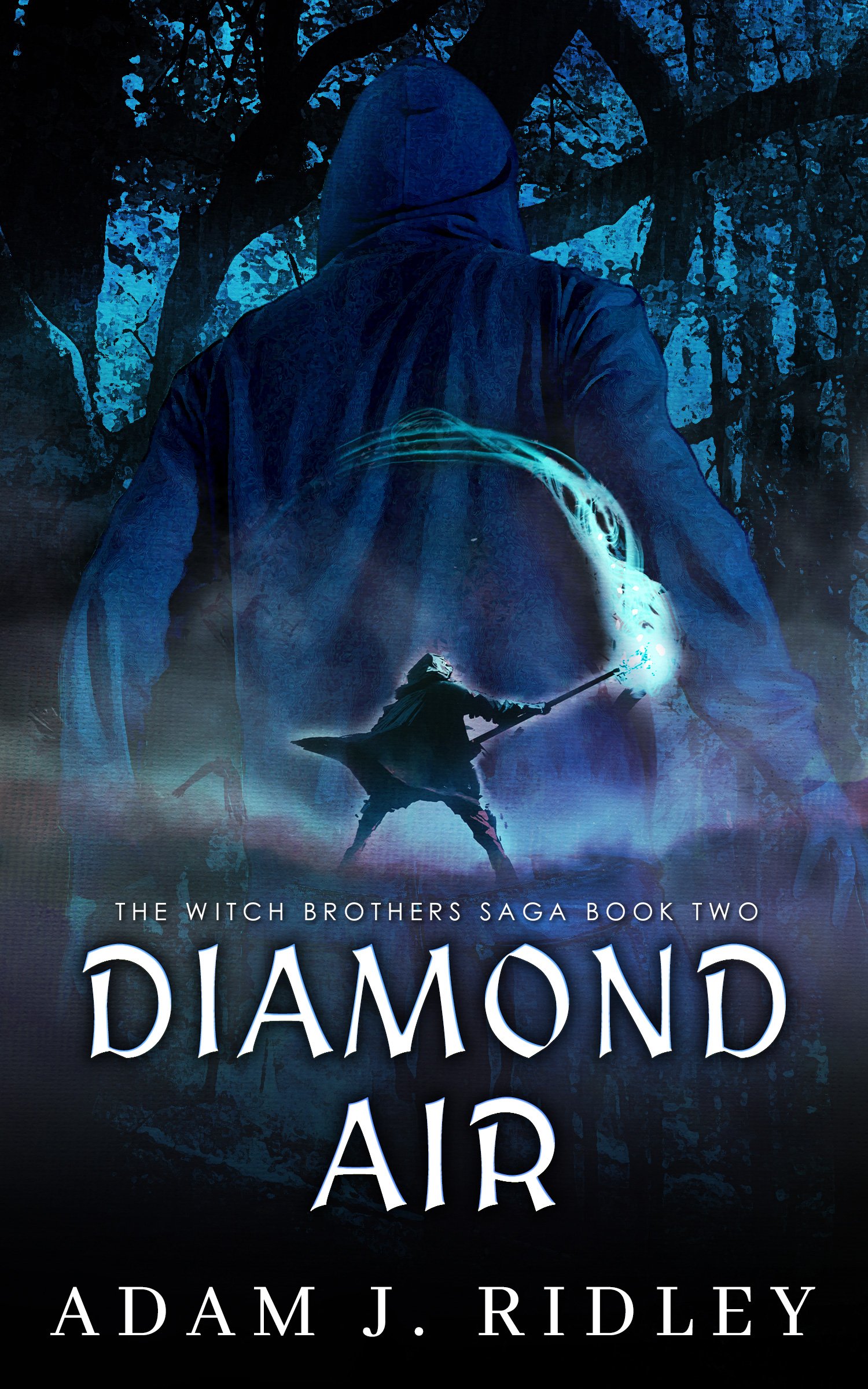 Is this man his first real chance at love… or will his father's curse stop it from happening? Will pursuing this newfound love put both their lives at risk?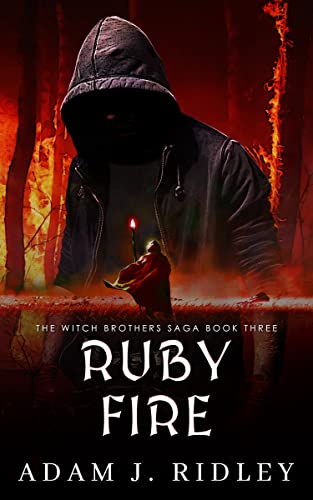 When forced to choose between ending his father's curse and his fear of commitment, will Kyle embrace his destiny or will he turn away and let the world burn around him?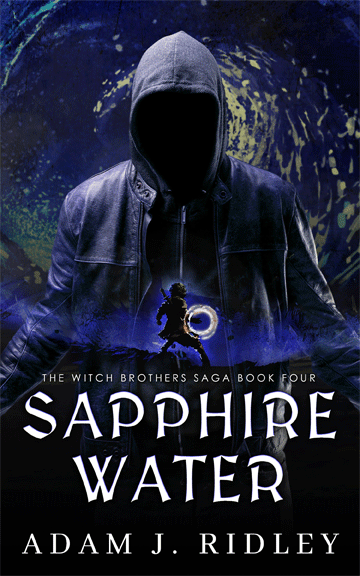 Setting the third brother free should have broken the curse for good, but the darkness still threatens everything. The curse cannot be truly broken until the fourth brother is found and he too finds true love.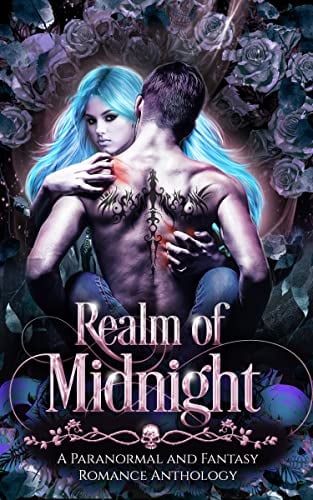 At the stroke of midnight, creatures of the realm come out to prowl. Several authors (Adam Ridley included) selling for one amazingly low price!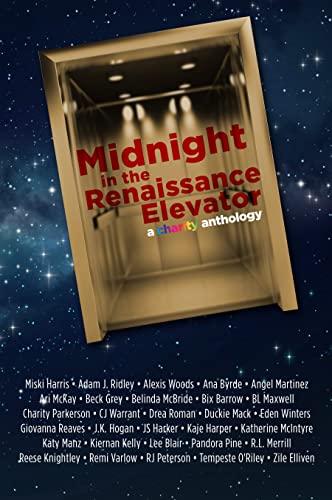 Do you like mechanical devices with personality? Sure, who doesn't? How about when they hold your life in the palm of their hands? Hmm…less sure now, yes? Don't worry, you're gonna love this.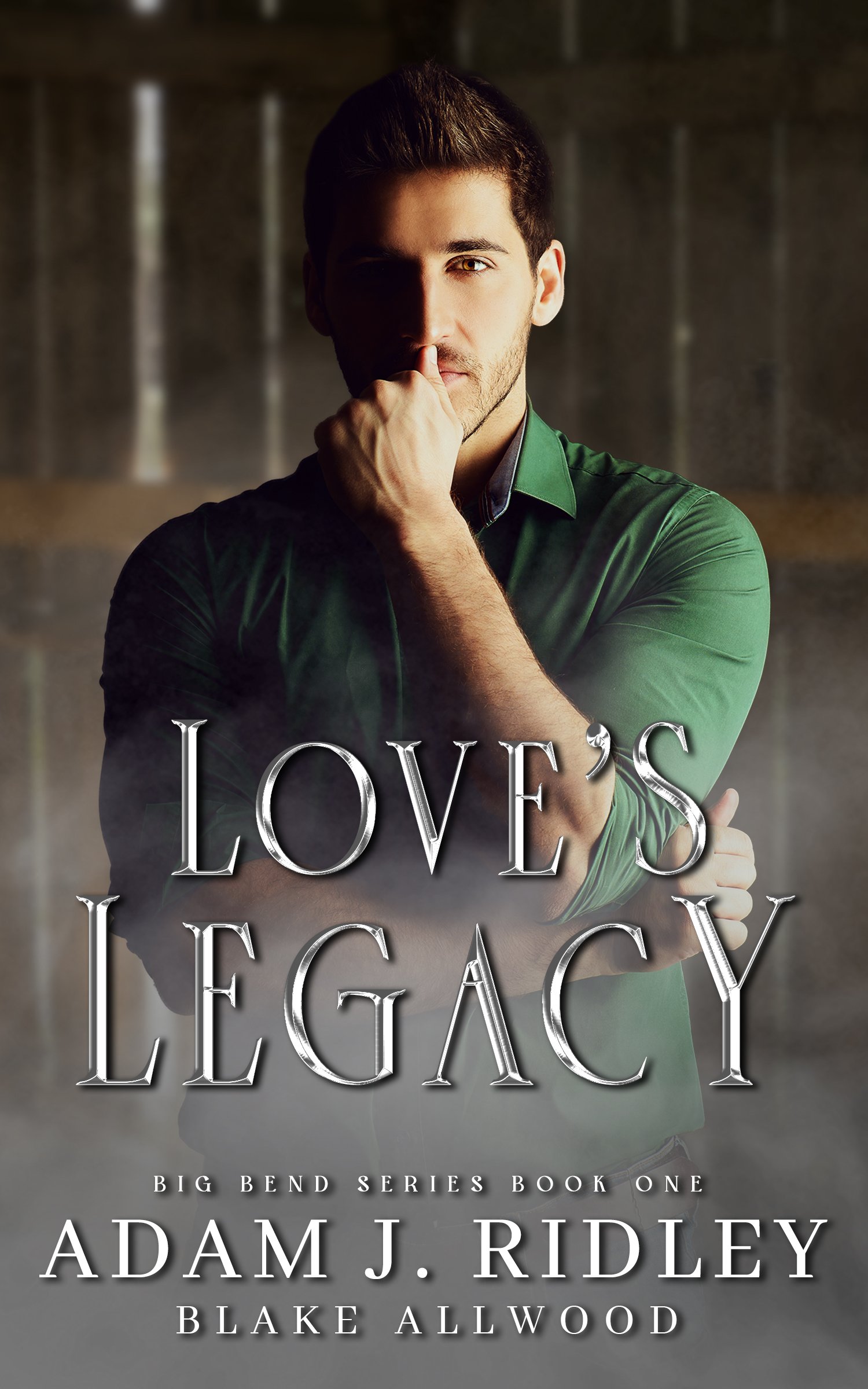 Flex inherits his family's ranch and begins being plagued by prophetic dreams. Will his love for motel owner Mitch be enough to keep him safe?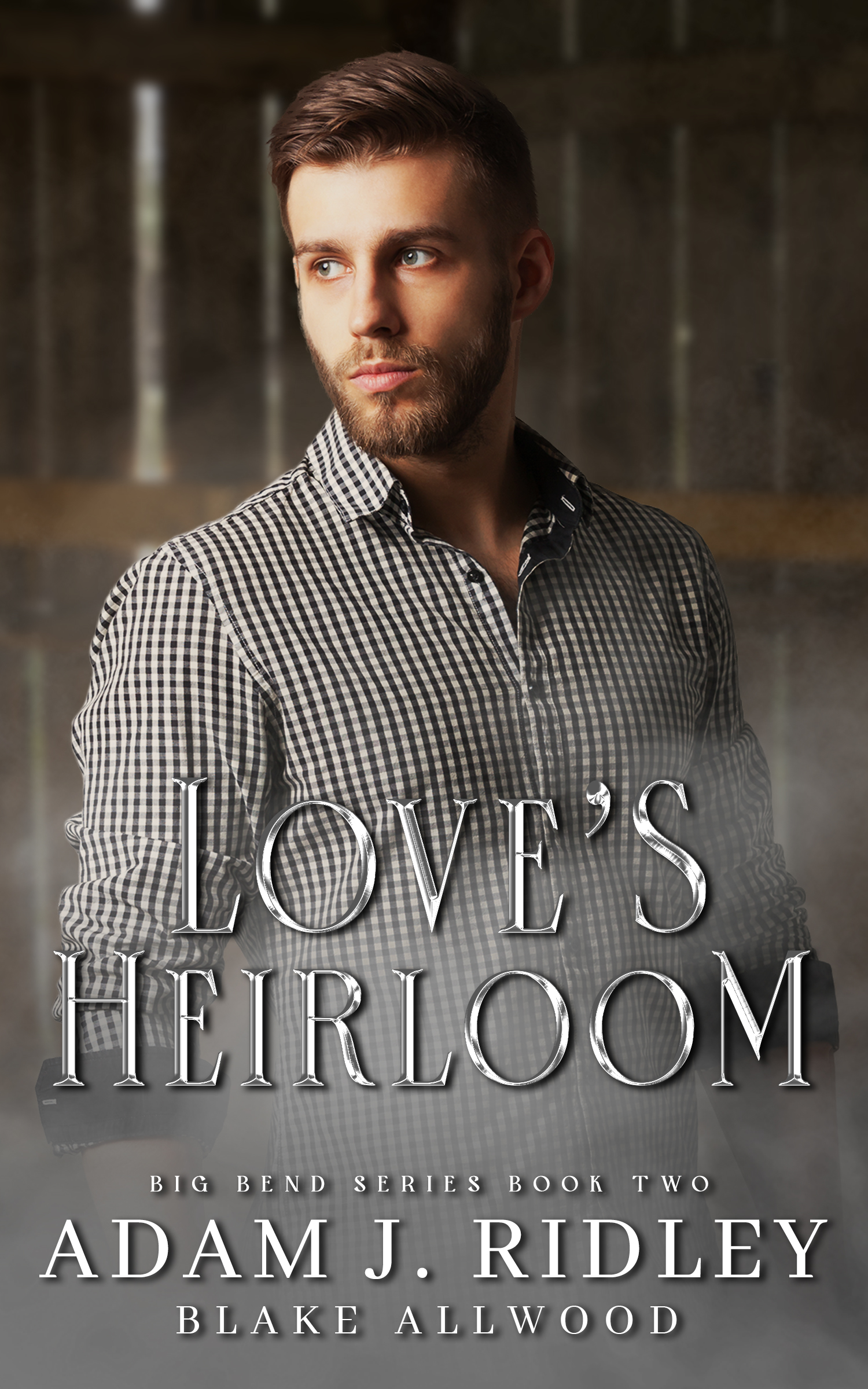 Eddie is confronted by a ghost that Alex resembles. Neither trusts the other. Can their unlikely relationship help them survive the imminent danger?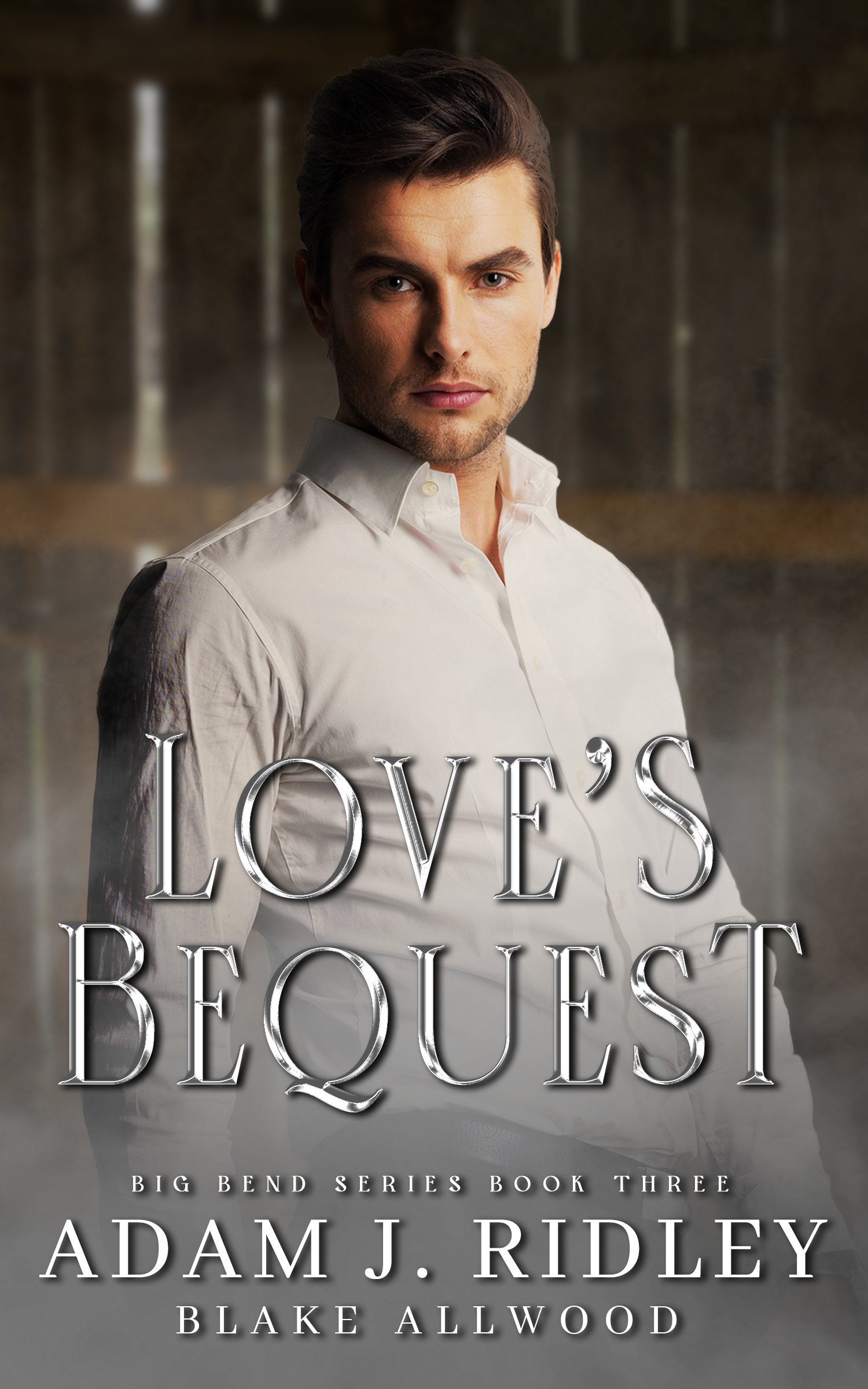 Steve sees ghosts, Eric feels disconnected from the world. Can these two find solace in each other's arms?
Free Anthology Including Adam J. Ridley and Others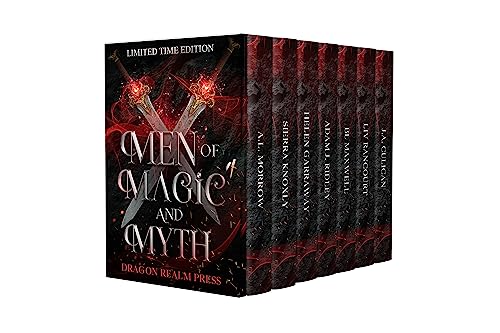 Ready to be enchanted by these dashing men?

Magic and passion collide as princes, noble knights, charming wizards, elusive shape-shifters and brooding necromancers fight for what's theirs in the Limited Edition Men of Magic and Myth Boxset.

In this mesmerizing collection of MM fantasy short stories by bestselling romance authors, dauntless men undertake daring adventures to find their true loves. But fate will throw every possible obstacle in their way. More than their own lives are at stake if they fail their quests.

This limited-time collection captures a breathtaking array of complex characters with their own battles to fight and loves to win—each one ready to set your hearts swooning in bite-sized stories.

The Men of Magic and Myth are setting out to conquer love.

Will you rise to the challenge with them?
Blake Allwood's Book Catalogue
Melody of the Heart
Entrapped by his ex, life feels hopeless. Now, he has to teach a mechanic to play piano like a pro. As he fights to save his father's beloved Steinway, he never dreamed he might also save his heart.
Melody of the Snow
Family inheritance or his own passion… Can he have both?
Changing His Tune
(Road to Rocktoberfest)

Tired of being lonely, Hayden decides to take his life back, starting with changing his music and his identity. Will these transitions be worth the risk, or will they destroy everything he's worked for?
Moon's Place
Moon's Place is a sweet (no explicit sex scenes) short story.
Tenacious
For those who want a little more heat in their stories (Explicit Sex Scenes)
Aiden's art is his passion, but he's lost inspiration. When he meets the gruff but sexy rancher Devin, his life is changed forever.

[ Leave A Review ]
Bobby didn't mean to be a best-selling author, but a nasty breakup inspired him. When he meets sexy publisher Liam, will his past block hope for love?

[ Leave A Review ]
Suzie struggles to overcome her past when her perpetrator returns intent on silencing her. Can she overcome her hatred and save her new relationship?

[ Leave A Review ]
Elian, a sexy restaurateur meets Martin, an equally sexy food critic. Will their past keep them from giving love a chance?
Trevor comes out as bisexual, meets the man of his dreams, and learns he's a new dad. Will he be able to survive his conservative parent's wrath?
Joshua inherits his uncle's orange grove. Clay isn't ready for a new boss. Will their challenges keep them from the love they desire?
Bennett goes from homeless to millionaire and meets reality TV star Les. Will their love be enough to save Bennett from his father's malicious plots?
After Daniel takes a nasty fall, a handsome ranger comes to the rescue. When his life is in peril once again, will their love be enough to save him?
Bentley's past holds him captive until he stumbles into love. Can he finally escape his past or will he lose his new found love?
LGBTQ+ Ownvoice Bookstore
We are literally adding new books weekly so visit us often.
Meanwhile, check out our featured author below!

BIBLIOPRIDE
Featured Author

This week's Featured Author is Damian Serbu

Select Newsletter Frequency Below:
The selection workflow is a work in progress, we are still working out bugs so if you get newsletters more or less frequently than you select, please reselect your option in the next newsletter until we get the process fully automated. Thanks, Blake
New Release newsletters will go to all subscribers, regardless of subscription frequency selected.
Blake Allwood Publishing
235 Rainbow Dr, PMB 13508, Livingston
TX 77399 United States
You received this email because you signed up on our website or made a purchase from us.
Unsubscribe