If you are using a mobile device and having difficulty reading the newsletter, try setting your device to dark mode.
What's Happening with Me?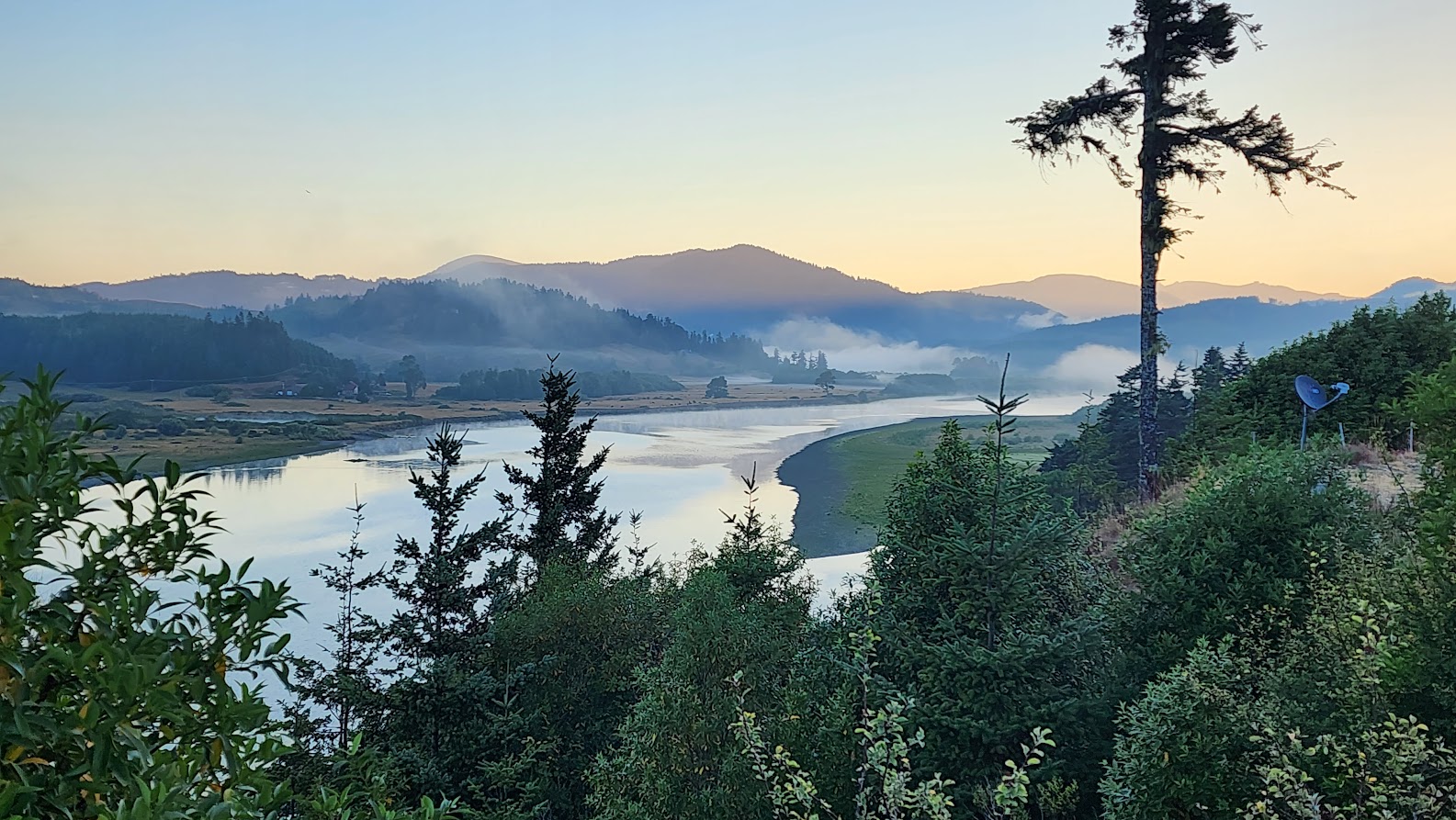 Y'all!
This has been an extra busy time for me. As you know, I spent June traveling the Midwest and South, visiting family and friends but also attending cons, signings, and the Library Conference. 
Since getting back, life has been coming at me full force. After how many years since COVID showed up in the US, I've avoided it, until now. My goodness, that virus got its talons in me and has kicked my ever-loving butt (emphasis on the Southern accent.)
Right before I got COVID, I somehow came into contact with poison ivy, so while I was recovering from one, I was dealing with the other. At one point, as I lay in the bed miserable, I thought about coming up with a Rap song to commemorate the experience. It would be something along the lines of scratch, scratch, hack, hack, moan.
Luckily, the COVID symptoms are almost over, and with the miracle that is Prednisone, I'm hoping the poison ivy is gone soon as well.
Yeah, it's been - something!
Regarding books:
Coming Home: I finished my Christmas Home book in the midst of the drama and got it to my editor. I'll share more about that next week.
Cordelia Manor (Realm of Midnight Anthology.) I turned Cordelia Manor into the anthology boss and it's beginning to presell like hotcakes. As it should. OMG, this anthology is going to be AMAZING! FYI, this is a shared world with the Witch Brother's Saga. Very different than those books, but you get to see the boys from Chemeketa again though!
Road to Rocktoberfest: Y'all, I joined, I've finished writing, and it's going through the editing process now! WOO HOO! The name of this year's book is More than October. I've listed the preorder sign up below. I'll share more on that next week as well.
Milo and Clack: I know I've got a few frustrated readers because I haven't shared more of this story in a while. LIfe really got the better of me, but I'm back on track again. Now that the elven kingdom knows Milo is back, things are about to get really hot for Milo, Clack, and the Elves who've sworn a duty to protect him.
Changing His Tune
(Road to Rocktoberfest 2022)

Tired of being lonely, Hayden decides to take his life back, starting with changing his music and his identity. Will these transitions be worth the risk, or will they destroy everything he's worked for?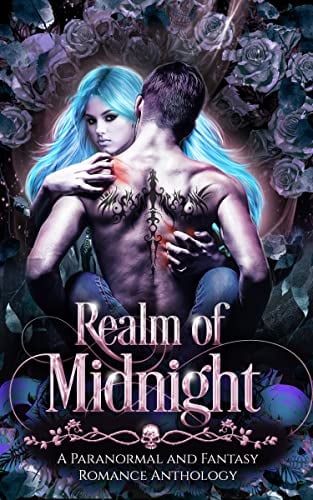 At the stroke of midnight, creatures of the realm come out to prowl. Several authors (Adam Ridley included) selling for one amazingly low price!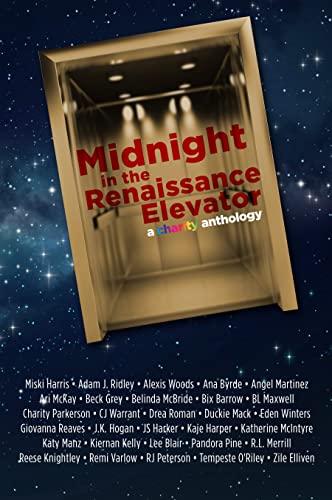 Do you like mechanical devices with personality? Sure, who doesn't? How about when they hold your life in the palm of their hands? Hmm…less sure now, yes? Don't worry, you're gonna love this.
Free Anthology Including Adam J. Ridley and Others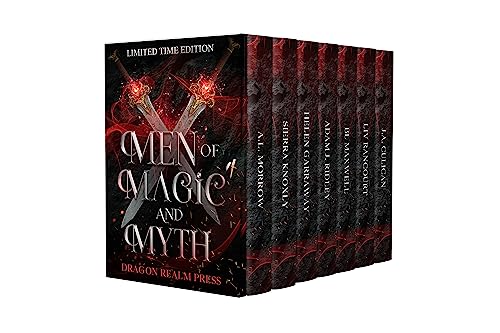 Ready to be enchanted by these dashing men?

Magic and passion collide as princes, noble knights, charming wizards, elusive shape-shifters and brooding necromancers fight for what's theirs in the Limited Edition Men of Magic and Myth Boxset.

In this mesmerizing collection of MM fantasy short stories by bestselling romance authors, dauntless men undertake daring adventures to find their true loves. But fate will throw every possible obstacle in their way. More than their own lives are at stake if they fail their quests.

This limited-time collection captures a breathtaking array of complex characters with their own battles to fight and loves to win—each one ready to set your hearts swooning in bite-sized stories.

The Men of Magic and Myth are setting out to conquer love.

Will you rise to the challenge with them?
Part XVII - Circumstances have Changed
General Olcarlamon
"Of course we will not surrender the King to your guards, Lord Atticon," I said emphasizing the Lord part instead of referring to him as King, as he demanded.
He bristled in front of me. I could tell he wanted to kill me, but to do so would've set off an Elvin civil war. Not even Atticon would want that. We'd only ever had a few of those in the history of Elves and they almost always ended with all parties dead.
Atticon looked toward the council. "If the boy is not willing to confront me, I have earned my place on the throne. He should be disposed of."
The council didn't move, not one of them, which I have to give them credit for. Finally, the head of the council, a very old Elvin woman from the old Nordic world finally spoke.
"The rules of the Elvin Council are very clear Lord Atticon," she said referring to his accurate position, as I had just done a few moments earlier.
"The king is not required to confront his or her challenger, until they have matured into their powers, and the council is in agreement. This is something you know, or should've known."
Atticon shook with anger, but he couldn't challenge the council. They were old and powerful in their own right. None of them less than a half a millennium old. Among them, my mere three hundred years was still considered a youngster. Most of these individuals lived lives deep within forests, caves or other secret and unknown locations, only coming out when the council was convened.
The fact they communicated telepathically could be infuriating, even for those of us not having the council pass down rulings that regarded us. I could only imagine how an elf with Atticon's temperament was dealing with them.
"I am the king of all Elvedom, and this council doesn't hold power over me. I order you to hand over the boy or I will…"
Atticon stood stone still and I turned to see what'd stopped his outrageous screeching. I looked over at the council who as one were staring at the man. Not one word passed their lips, but I could tell they were working together to hold the powerful elf in place.
Then, one by one, the council members stood to go until the speaker for the council was the only one left in the chamber. She waved her hand and the spell that held Atticon was lifted.
"The council warns you Lord Atticon, that you are in fact subject to the rules set forth by our forefathers, and as such, the council has the power to silence you. Do not challenge our position again." She said, then turned to go.
Atticon's rage poured out of him as he chanted a murder spell and cast it at the Council leader. She disintegrated as the spell engulfed her then just as fast reformed in front of him.
"For that, you will have your powers restricted," she said and touched his forehead with her index finger. Atticon shook as if she were electrocuting him, then when she removed her finger, he fell to the earth.
"Your powers are restricted for no less than three years Atticon, and if you make any other moves toward the high council, who have been given our charter by the actual kings and queens of this land, we will remove your powers permanently. Am I understood?"
Atticon was still shaking in a heap on the ground but he nodded. She disappeared again, this time not returning as Atticon's soldiers rushed in and collected him from the earth.
I couldn't have been more impressed with the council. I had no idea they had the power that they did. But, by restricting Atticon's power, they had in fact given the real king time to mature into his power. Of course, Atticon had to use his power against them for that to happen. Something told me they had expected this to be the outcome.
I would never second guess the Elvin Council again, because they were certainly not to be taken lightly. A mistake the hateful, so-called King Atticon had learned the hard way.
I left before Atticon's men could come after me, gathering my own men and women around me. We teleported back to the camp, but not before I stopped in the void to watch the boy king.
I didn't make myself known, not even Clack could see me or the other elves.
I sent my soldiers on and remained to watch. I had no experience with this elf. His foster parents hadn't given me a lot of helpful information about him. Mostly, they saw him as a lovable clutz.
That made him a danger not only to himself but to my soldiers as well. We'd have to figure that out, and soon. How? I had no idea.
I watched as Clack woke the king then stared with admiration as he took the boy through training exercises. Well, I'll be, I said to myself. 
Good job Clack, very good job. Yes, it was totally bad form, and had Milo's parents been alive, Clack could've found himself with a life sentence for treating royalty so, but training the young king was exactly what this situation called for.
I watched as Clack began teaching the boy how to jump. I cringed at how bad he was. Worse than bad. Horrible. Even if a human came at him, he'd be dead in an instant.
Clack was really good with him though. Better than he was even with the other young elves. Patient, friendly, always teasing but prompting him at the same time.
My thoughts began to stir then. Maybe, I could come up with a plan that would work. Maybe, I thought again.
I shifted out of the void and into my mate Litlebeiah's tent. When she looked up I bowed slightly then smiled. "I think I might have a plan, but I'll require your assistance."
Litlebeiah looked at me askance but nodded. If this was going to work, it couldn't be me involved. There were spies everywhere, even amongst my soldiers. This would require delicacy and secrecy on a level I'd never accomplished before. Unfortunately, I didn't have much of an alternative. 
I was going to have to turn some of my elves into humans and hide them in a place where Litlebeiah could train the king as well as the other elves. Now, just exactly where was this going to take place?
The Coming Home series is a sweet contemporary romance series without explicit sex scenes.
Bound For Home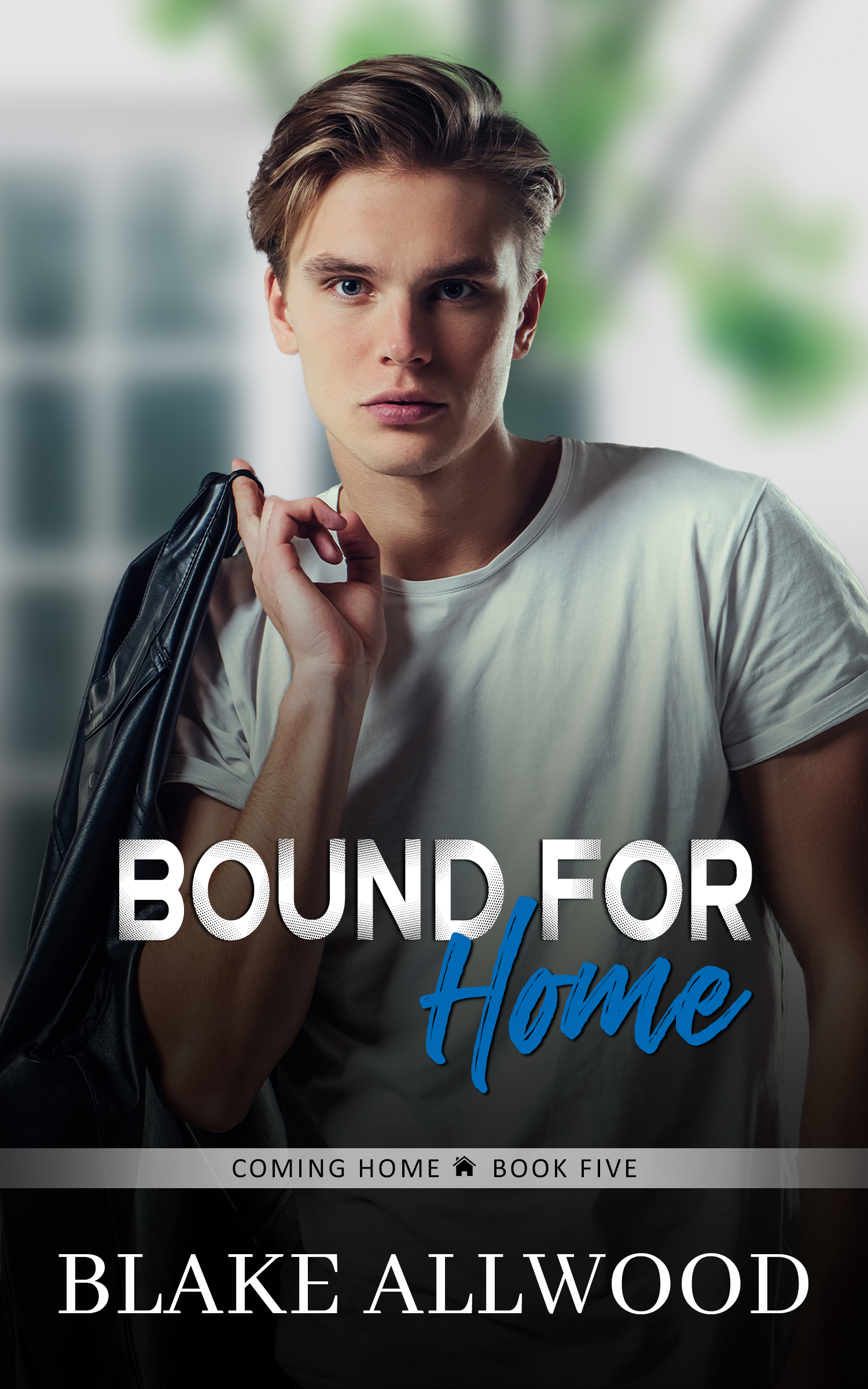 A librarian and a country singer fall for each other, but fame threatens their relationship. Will they overcome or sacrifice their chance at love?
Chris, a librarian with a passion for books, dreams of managing his own library. Those dreams are realized when he lands a job in rural Crawford City, Tennessee.
Roth, a talented country music singer, is thrust into stardom after a bittersweet experience on American Talent.
Sparks fly when these two men meet; but they are soon forced to navigate the challenges of love, fame, and self-acceptance.
Can they find harmony in the midst of chaos, or will the pressures from the outside world destroy their fragile bond?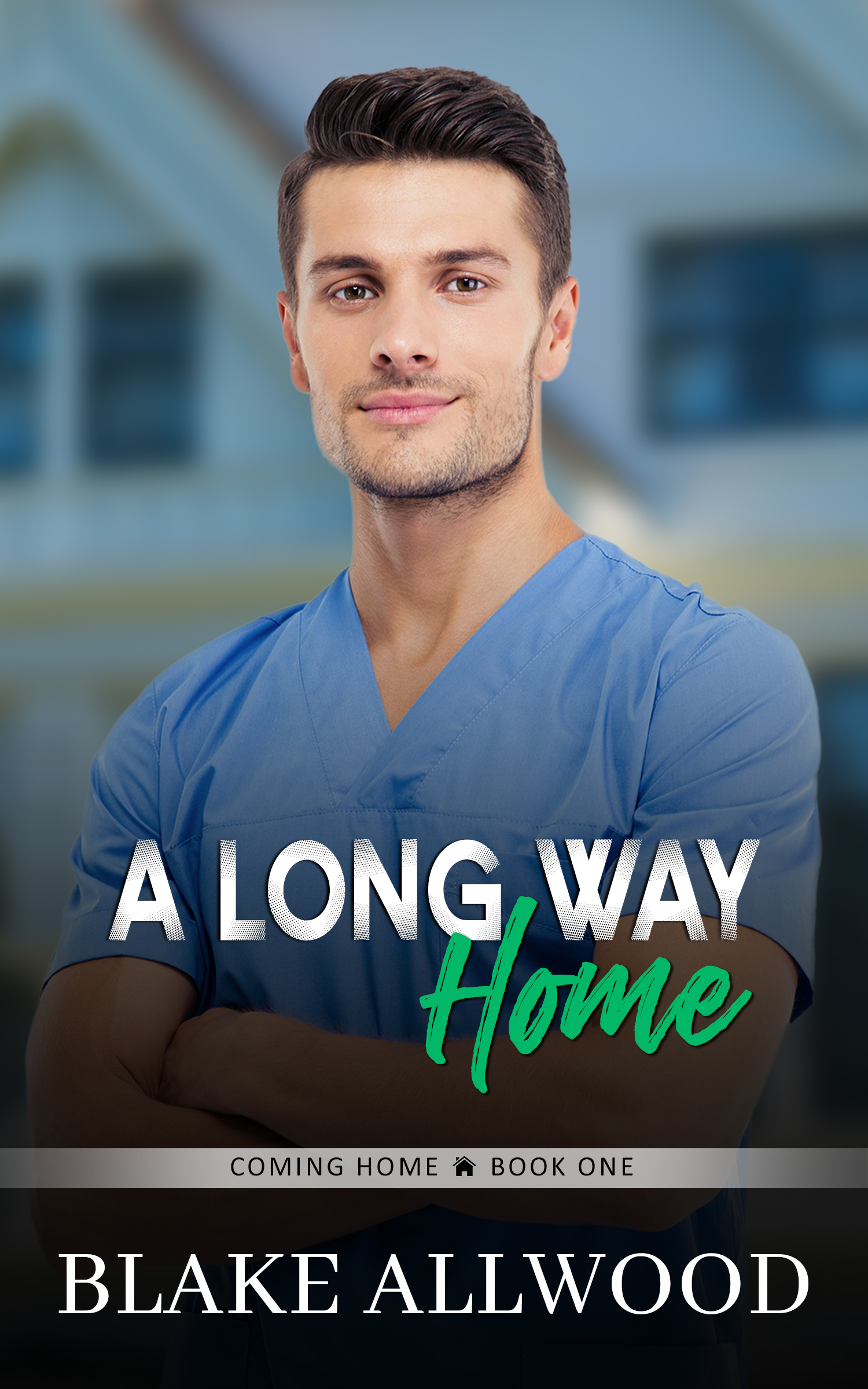 A Long Way Home
With the odds stacked against them, will they be able to overcome, or will their pasts push them apart, forever?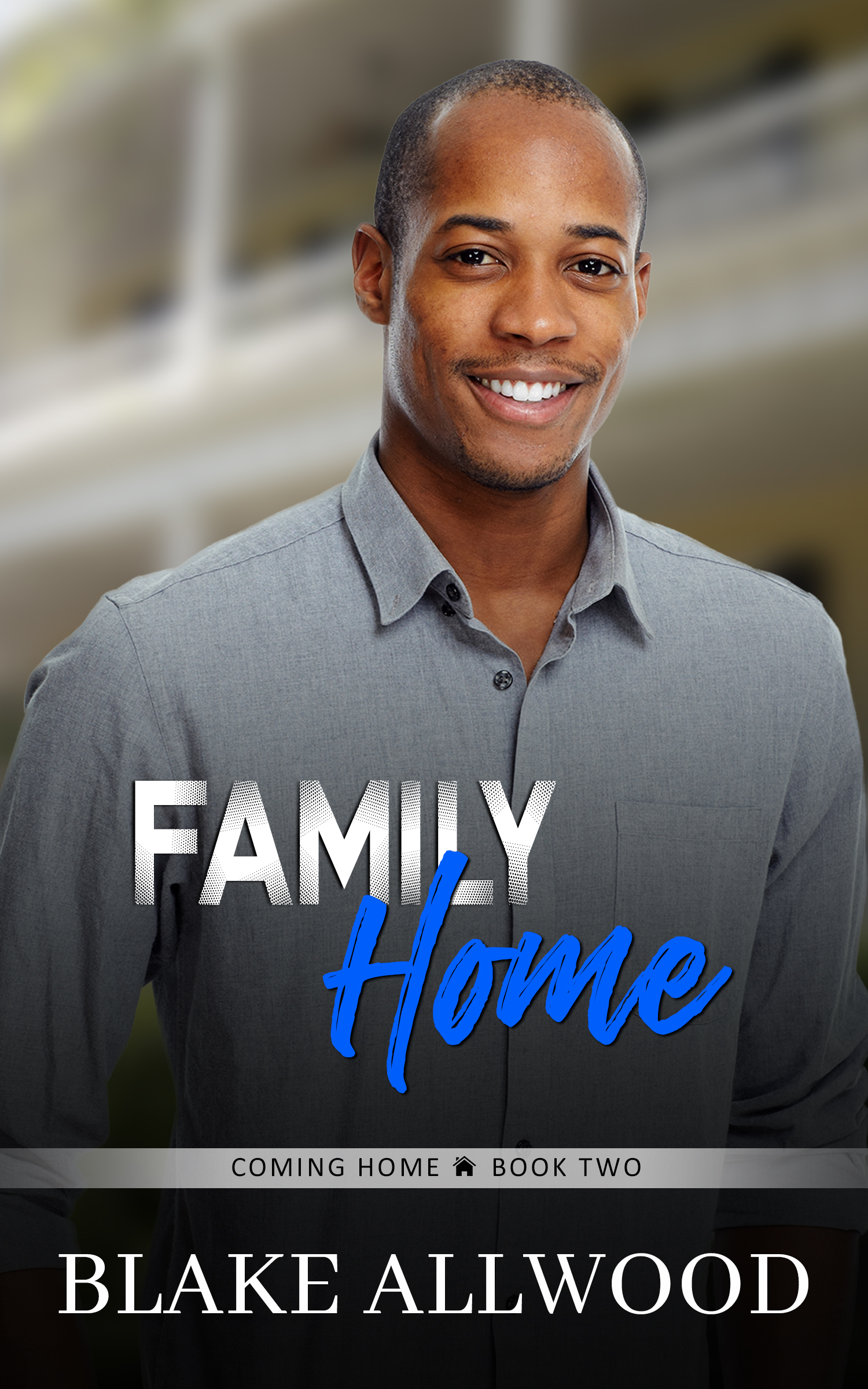 Family Home
Facing the past is never fun, especially when it involves seeing the man you still love. When their lives are once again intertwined, is a second chance possible?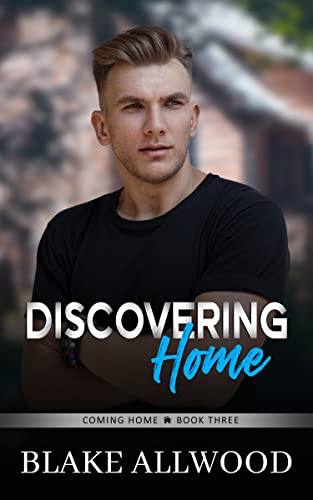 Discovering Home
Choosing his self-respect over his inheritance leaves him adrift. Can the sexy wine grower be his foundation, or will everything be lost?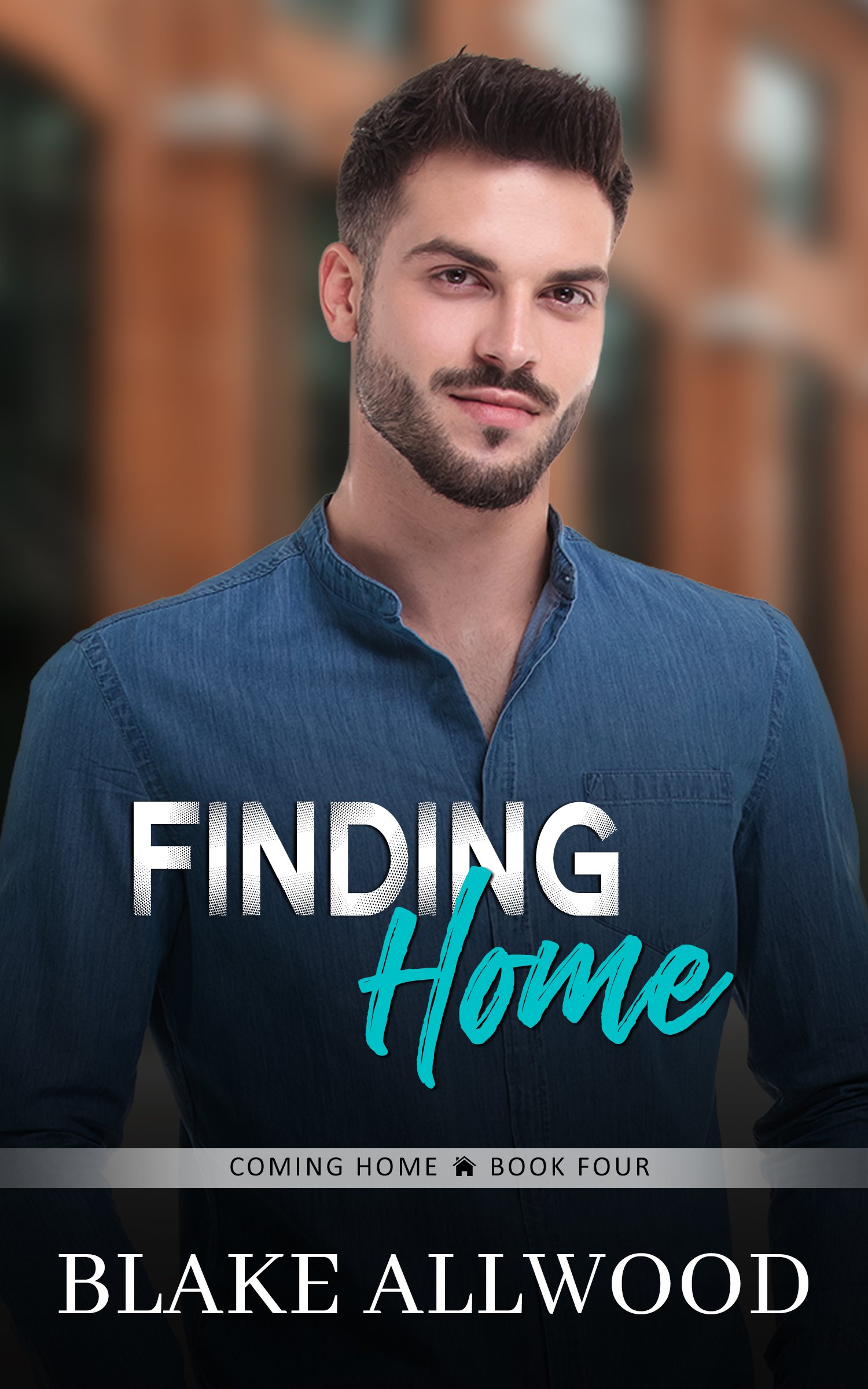 Finding Home
In the small town of Crawford City, two men from different worlds collide as their lives spiral into turmoil. Will they follow their hearts, or succumb to the pressures of career and family?
Check Out These New Authors With Free Samples
Each month, a group of authors I've joined has come together to promote each other's newsletters. Of course, that means you get lots of great free samples.
This month, I'm promoting Dylan Bitten and Raquel Riley.
I'm looking forward to reading their books as well.
(Click on covers for link)
Adam J Ridley's Book Catalogue
EMERGENCE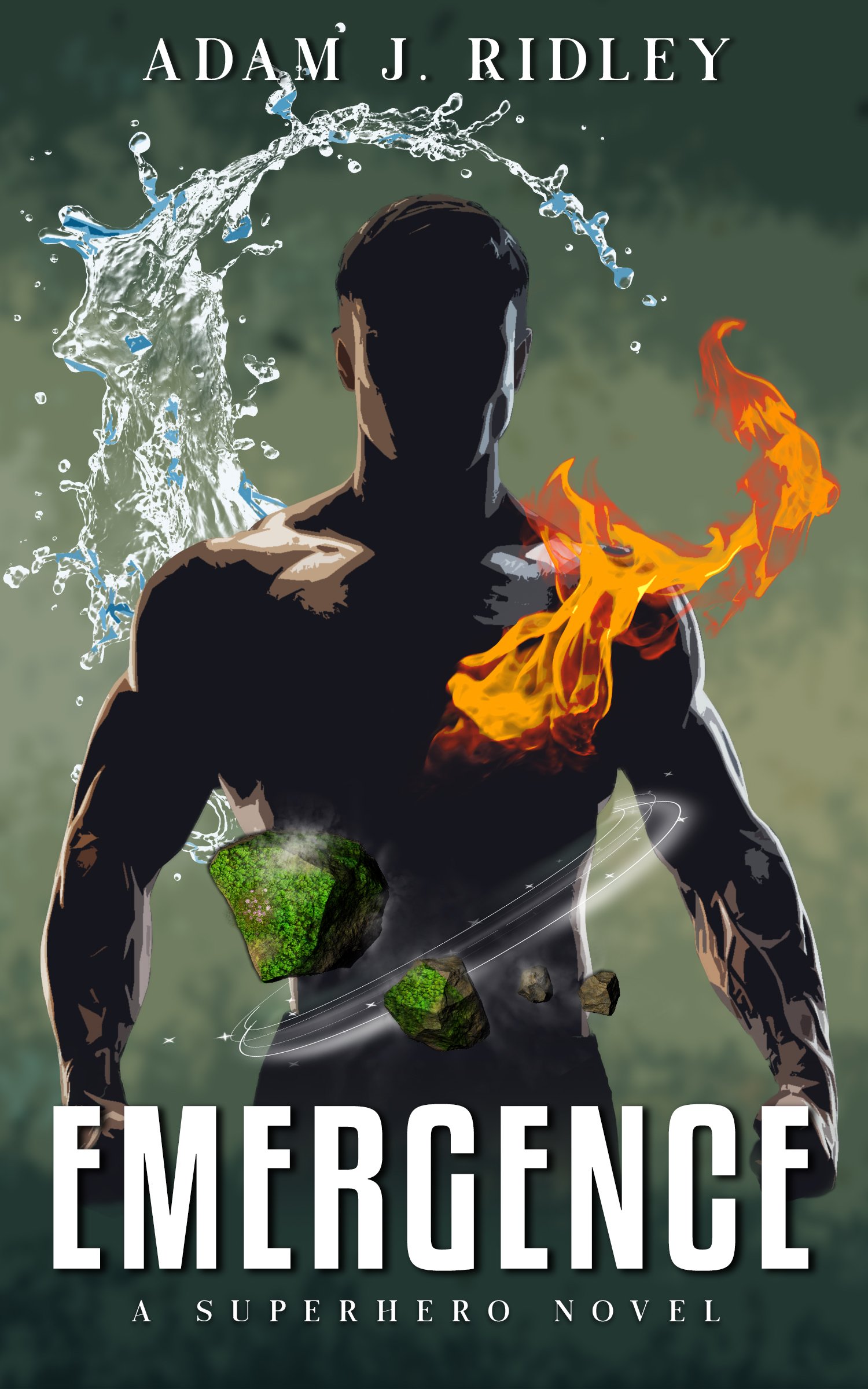 With such incredible power, his abusive past makes him a powerful time bomb. Can the love of one man prevent him from destroying the world?
Had it not been for his latent powers, Kaden would have perished at the hands of the men who enslaved him. 
 Lysander comes from an idyllic childhood, but lacks belief in himself and his powers.
 When meeting at their superhero college they both feel intense and powerful animosity. As they confront a common enemy, however, the dynamic shifts from enemies to lovers.
 When a supervillain wrests control from Kaden, will his love for Lysander stop him from destroying everything in his wake?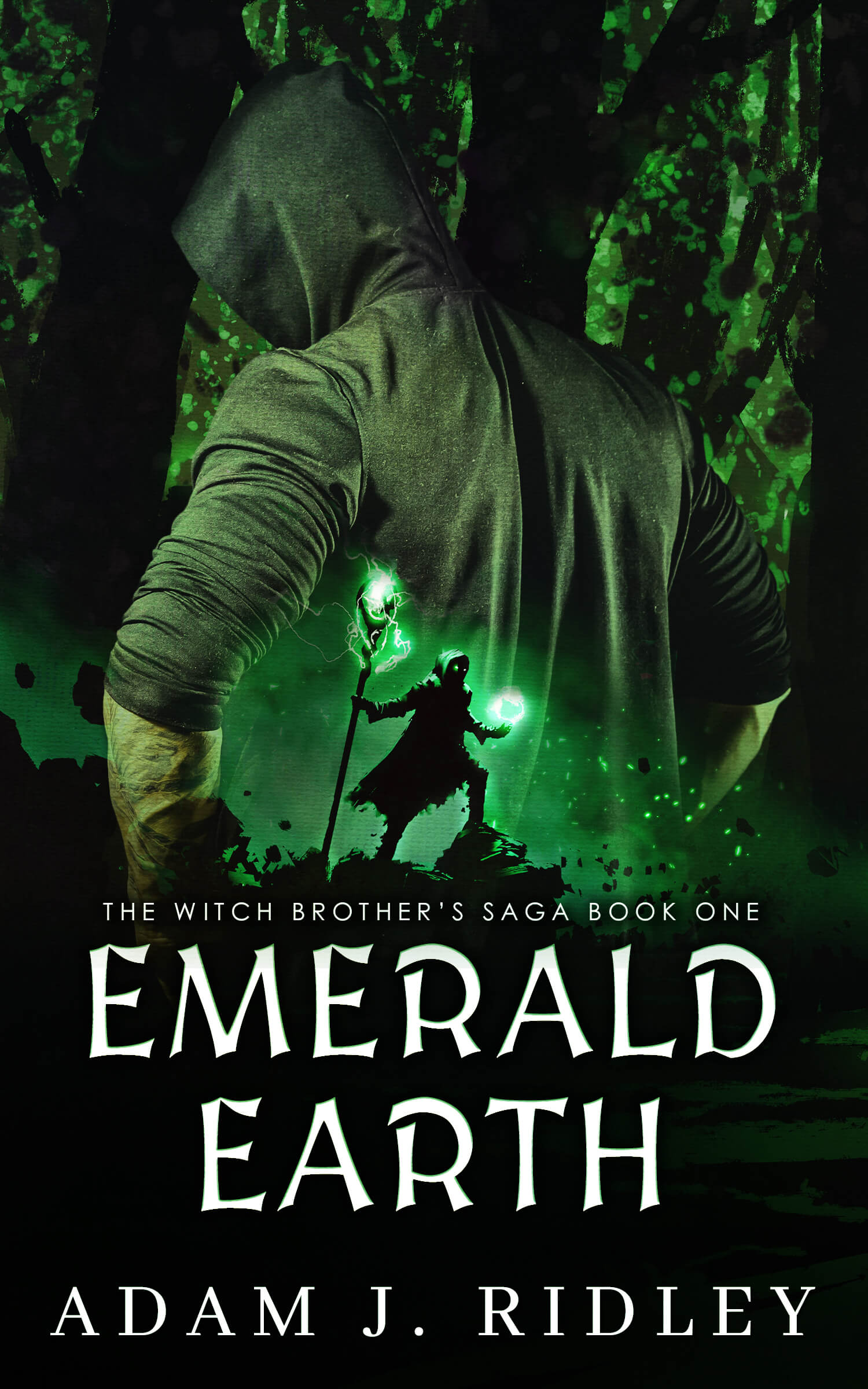 Cursed to never find love, Crea is shocked when he finds the perfect man. Choosing to fight the curse could cost him everything, including his life.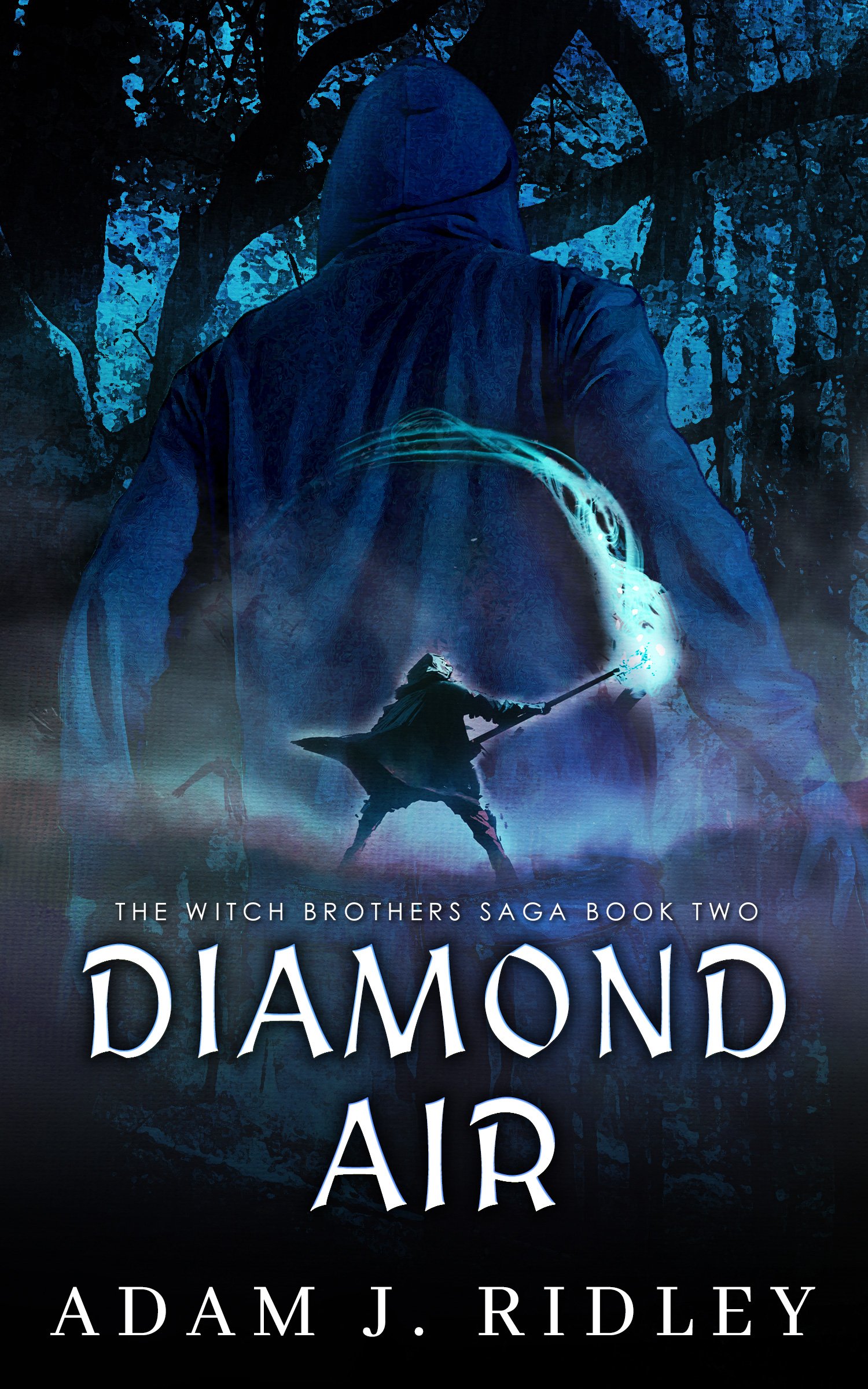 Is this man his first real chance at love… or will his father's curse stop it from happening? Will pursuing this newfound love put both their lives at risk?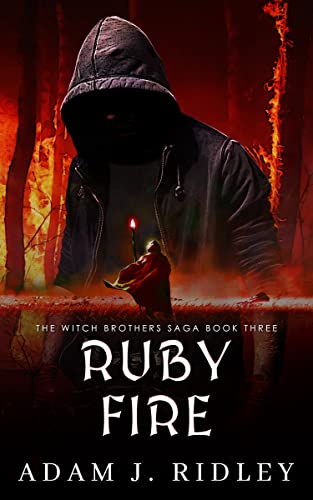 When forced to choose between ending his father's curse and his fear of commitment, will Kyle embrace his destiny or will he turn away and let the world burn around him?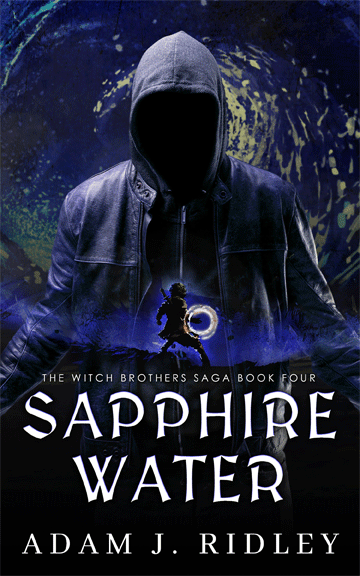 Setting the third brother free should have broken the curse for good, but the darkness still threatens everything. The curse cannot be truly broken until the fourth brother is found and he too finds true love.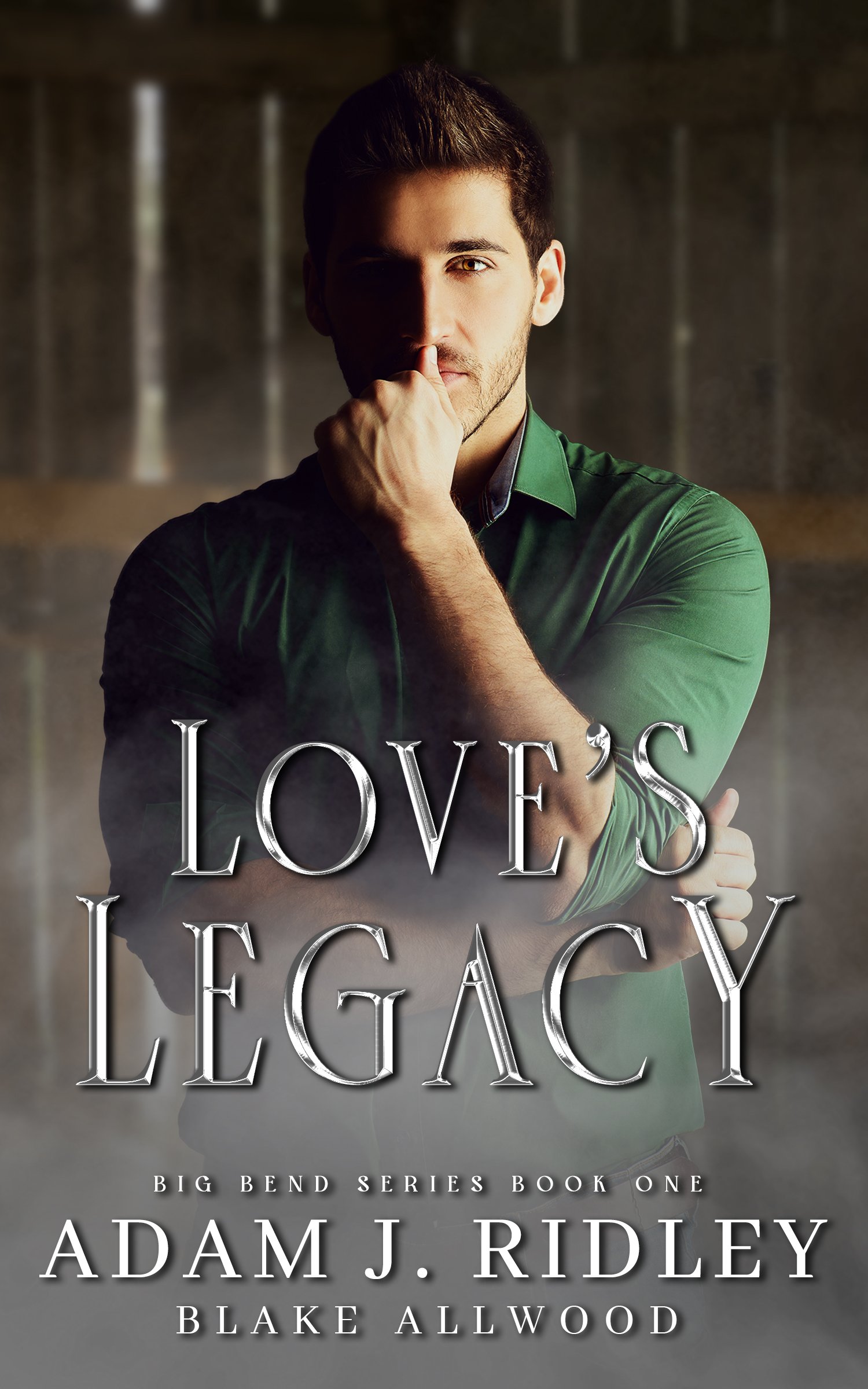 Flex inherits his family's ranch and begins being plagued by prophetic dreams. Will his love for motel owner Mitch be enough to keep him safe?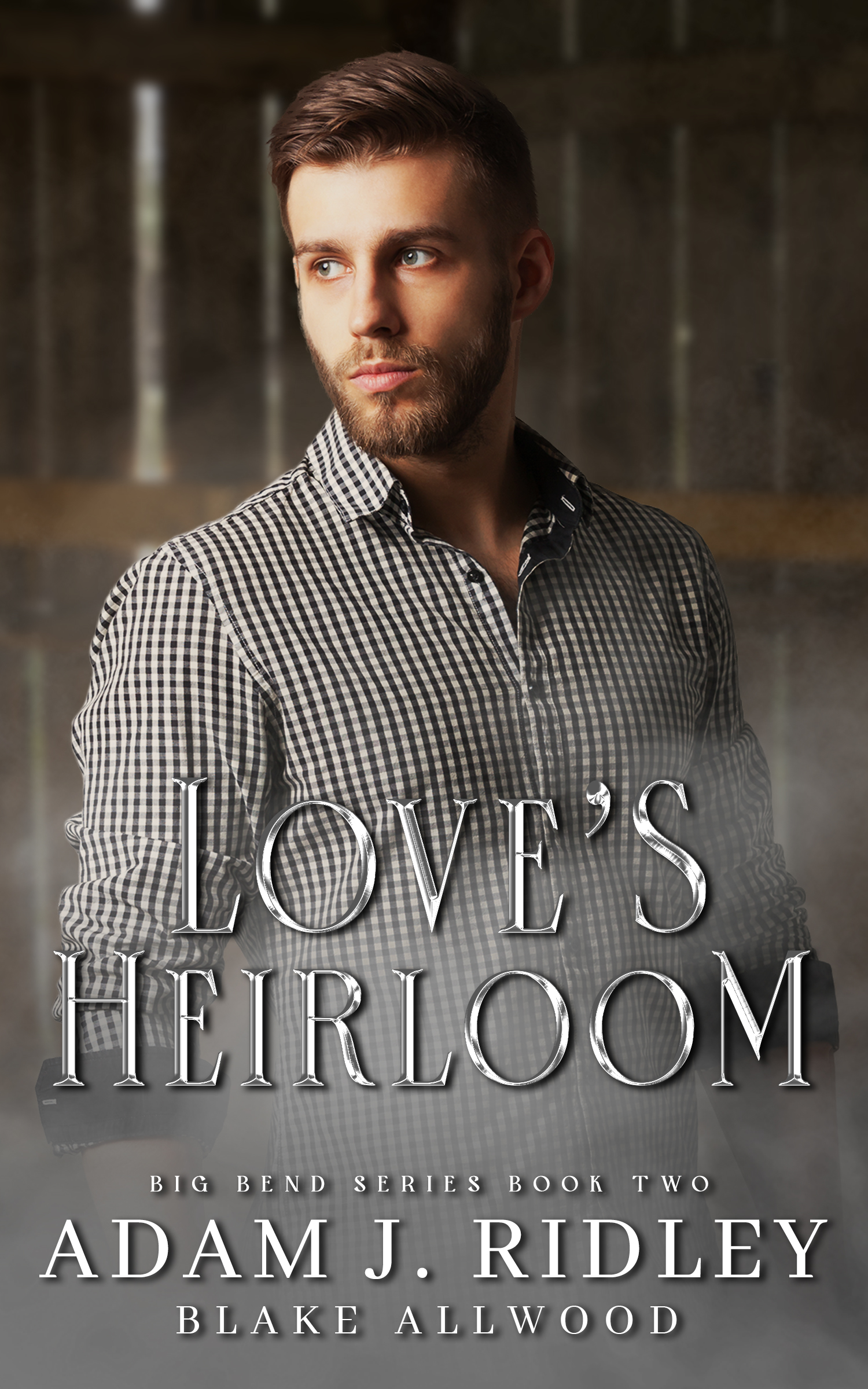 Eddie is confronted by a ghost that Alex resembles. Neither trusts the other. Can their unlikely relationship help them survive the imminent danger?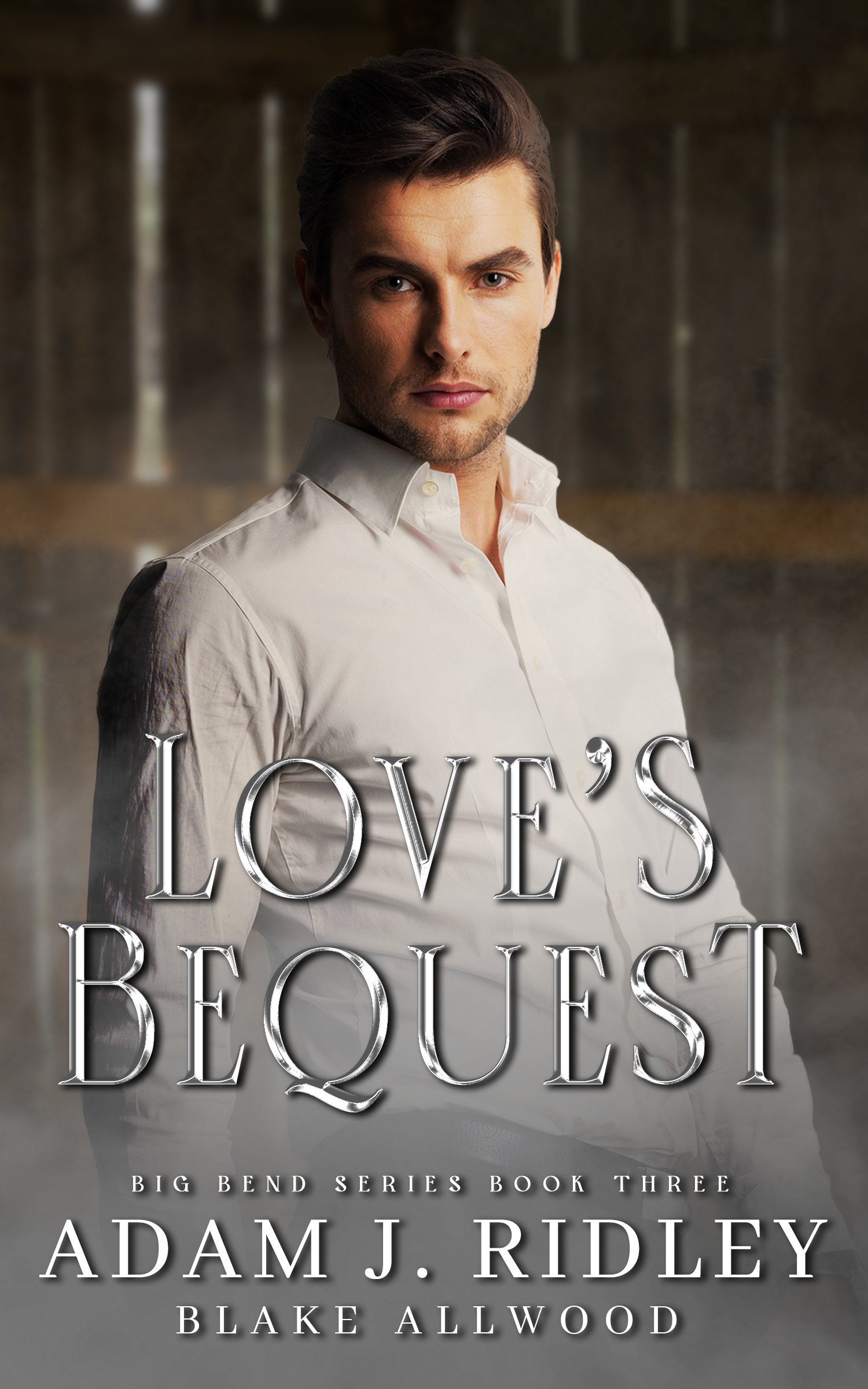 Steve sees ghosts, Eric feels disconnected from the world. Can these two find solace in each other's arms?
Blake Allwood's Book Catalogue
Melody of the Heart
Entrapped by his ex, life feels hopeless. Now, he has to teach a mechanic to play piano like a pro. As he fights to save his father's beloved Steinway, he never dreamed he might also save his heart.
Melody of the Snow
Family inheritance or his own passion… Can he have both?
Moon's Place
Moon's Place is a sweet (no explicit sex scenes) short story.
Tenacious
For those who want a little more heat in their stories (Explicit Sex Scenes)
Aiden's art is his passion, but he's lost inspiration. When he meets the gruff but sexy rancher Devin, his life is changed forever.

[ Leave A Review ]
Bobby didn't mean to be a best-selling author, but a nasty breakup inspired him. When he meets sexy publisher Liam, will his past block hope for love?

[ Leave A Review ]
Suzie struggles to overcome her past when her perpetrator returns intent on silencing her. Can she overcome her hatred and save her new relationship?

[ Leave A Review ]
Elian, a sexy restaurateur meets Martin, an equally sexy food critic. Will their past keep them from giving love a chance?
Trevor comes out as bisexual, meets the man of his dreams, and learns he's a new dad. Will he be able to survive his conservative parent's wrath?
Joshua inherits his uncle's orange grove. Clay isn't ready for a new boss. Will their challenges keep them from the love they desire?
Bennett goes from homeless to millionaire and meets reality TV star Les. Will their love be enough to save Bennett from his father's malicious plots?
After Daniel takes a nasty fall, a handsome ranger comes to the rescue. When his life is in peril once again, will their love be enough to save him?
Bentley's past holds him captive until he stumbles into love. Can he finally escape his past or will he lose his new found love?
LGBTQ+ Ownvoice Bookstore
We are literally adding new books weekly so visit us often.
Meanwhile, check out our featured author below!

BIBLIOPRIDE
Featured Author

This week's Featured Author is Finn Dixon

Select Newsletter Frequency Below:
The selection workflow is a work in progress, we are still working out bugs so if you get newsletters more or less frequently than you select, please reselect your option in the next newsletter until we get the process fully automated. Thanks, Blake
New Release newsletters will go to all subscribers, regardless of subscription frequency selected.
Blake Allwood Publishing
235 Rainbow Dr, PMB 13508, Livingston
TX 77399 United States
You received this email because you signed up on our website or made a purchase from us.
Unsubscribe