If you are using a mobile device and having difficulty reading the newsletter, try setting your device to dark mode.
Works in Progress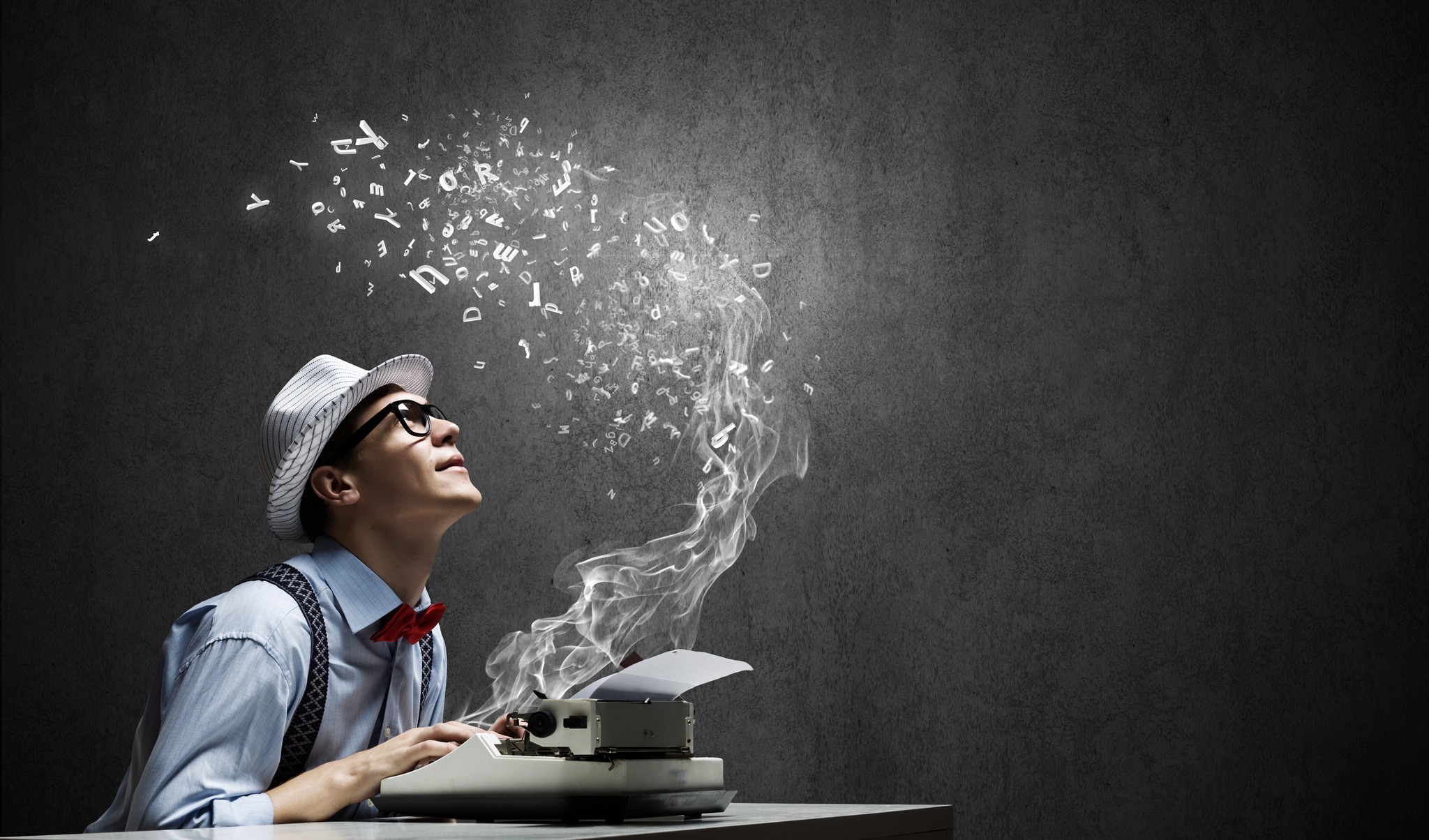 So, you all know by now that I'm a fairly prolific writer. Had someone told me five years ago that I was on the verge of publishing my thirtieth book...
Well, I can tell you now, I'd have told them they had lost their ever-loving mind. Probably using those exact words.
However, in October, my thirtieth book will be published! Of course, not all my books are full length novels. In addition to my 27 full length novels, I have an anthology that's 5000 words, and three novellas. However, that's still thirty published stories.
In the next section, I'm throwing a bit of a celebration! You can read about that below.
It's fun to take a moment each month to fill you all in on my progress, too. I normally keep all my books that are in progress stored in my head, never to be mentioned. Yes, I'm a real introvert these days, so taking a moment to share what's coming is cathartic for me. Hopefully you like knowing what's taking up space in my brain. :)
Let's start with The Coming Home Series
1. I've finished a Christmas book, and it's now in the queue for edits. I hope we have time to finish it. Do you remember the Crawford mansion that our boys renovated in the last book? Well, Rutherford Crawford, descendant of the founding family, is the MC in this one. 
2. I grew up going to a small grocery store in my dad's hometown of Lexington, TN. After I left, that little store exploded into a chain with stores all over the West Tennessee area. I could NOT get that plot bunny out of my head, so I let that little store be my influence for the next book in the series after Christmas.  
3. Of course, I was challenged to throw a rock star into the Crawford City mix, and well... you know I did it. LOL. This will be the story of Darren, the deputy sheriff under Pat (the sheriff). It's intense, but I really enjoyed writing it.
Road to Rocktoberfest
I love this group of authors. TL Travis is the author who initiated this grouping, and we have so much fun writing these books together. Last year you met Hayden in Changing his Tune. This year, the sweet keyboardist Ted get's his own story. I'll share more below, since I'm revealing the cover TODAY!!!! Woo Hoo!
Anthologies
One thing I've learned since I started writing for you all, is how much you like it when we, as authors, work together. I started joining collaborations like Road to Rocktoberfest last year, and this year, well, you'll see that I've jumped on that bandwagon and whipped the horses into high gear. 
Witch Brothers/ Cordelia Manor
Cordelia Manor is a haunted house in Oregon, not far from the imaginary Chemeketa, from Witch Brothers. If you want a spine-tingling mystery and romance, you should check out the Realm of Midnight anthology below. Y'all, it's 37 novels (different authors) for just a buck. For real, buy it! LOL...Link is below. 
Midnight in the Renaissance Elevator
The next anthology I'm part of is a fundraiser for the Trevor Project, which helps queer youth. My short story is a vampire short. Yes, my first time trying out that theme. This is such a fun anthology, all of it is based on a very creepy elevator we had to deal with last year at the GayRomLit Retreat in Norfolk VA. You'll find the link below.
More to come...
So, you should know, I've got a lot more books coming out. 
After Midnight is part of a Dark Romance Anthology I'm sponsoring for Valentines. Yes, it's dark with themes around racism, false allegations, and kidnapping. It's of course, based on the Grimm's Cinderella story. It'll be released next February.
Halloween Anthology - I'm sponsoring a gay author shared world project for next Halloween (2024, not this year.) It's all rather hush-hush still, but I don't mind letting you know it's coming.

Shared world - I'm also participating in a shared world project related to the tarot deck. This is also rather hush-hush, but OMG, it's going to be AMAZING! 
New Series Ahead
And finally, The Umpqua County Covered Bridge Series is a new series I've started. It'll be a crossover from Coming Home. It's time for a new setting for all the sweet drama coming out of there.
That's about it for now, stay tuned, and I'll share more as I can!
All Paperback Books $15 each (Sorry US only)
THIRTY BOOKS PUBLISHED SALE!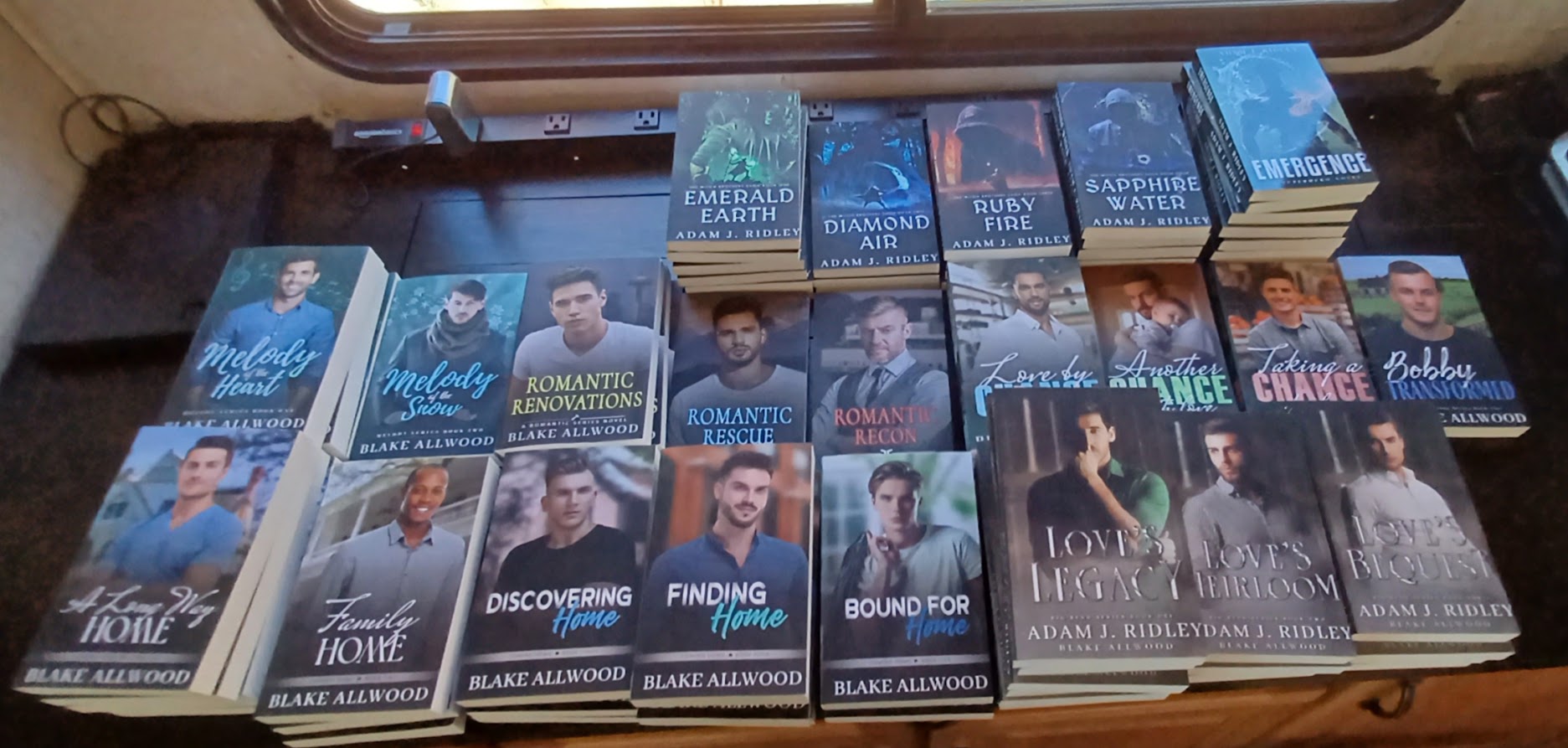 It's SO HARD to believe, but in October, I will be releasing my 30th book. That totally blows my mind.
I will also not be going to the GRL conference this year as a participating author. (I will be there as an attendee for a few days at least.) Therefore, I won't be selling books at the conference.  
So.....I've decided to discount my paperback books to $15 each.
You must buy from my website to get the discount, and unfortunately this is for the US only. 
ALL BOOKS WILL BE SIGNED!!! Of course, I'll be signing ALL books. So, if you've wanted signed books from me, this is your chance!!!
Shipping:  If you buy more than one, shipping costs become more manageable. (Shipping isn't horrible, I can send several books for about $5 through Media Mail)
As you can see in the picture, I bought a bunch to bring to GRL with me this year, but since I'm not going as an author, I have PLENTY to sell!
(Cover Reveal)
(Road to Roctoberfest 2023)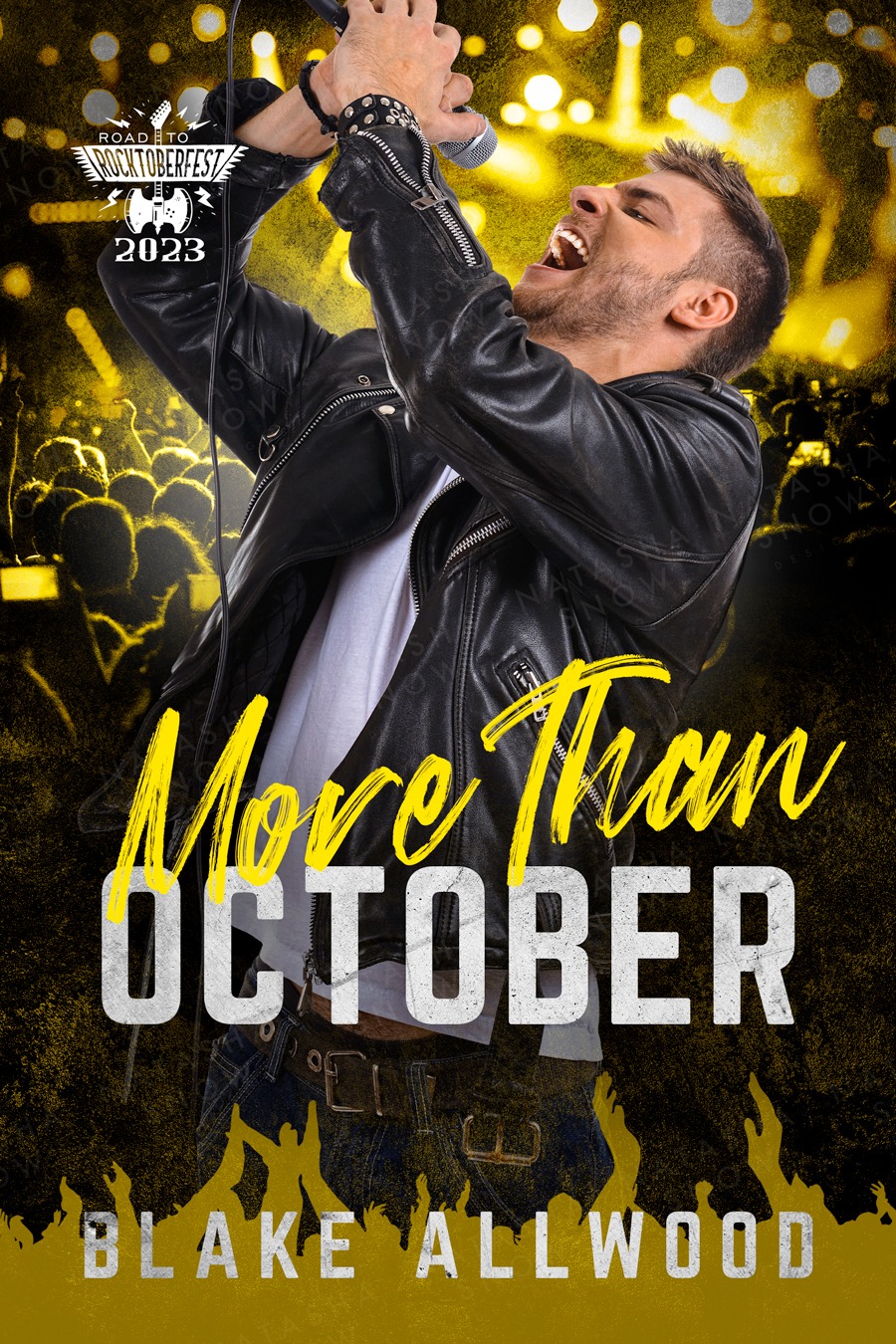 I fell in love with a minor character from last year's Road to Rocktoberfest: Changing His Tune. If you remember last year, Ted (Hayden Koal's keyboardist), was a victim of police entrapment.  Yes that's really a thing and yes, it happened for real in Las Vegas a few years back. Thankfully, it seems the courts have put an end to that.
I wanted Ted to have his own story, and last winter, while sitting at an event at a 55+ RV Park, (No I'm not 55 yet, I was with my husband who is... behave, I'm trying to tell a story here.) A young man who'd performed on one of the TV talent shows showed up and began singing. The plot bunny went nuts in my head, and I had to rush home to write his (and Ted's) story. 
More than October is all about the sweetness of being in a relationship while fighting your way to the top. I LOVED writing this story so much. I hope you'll enjoy reading it.
Blurb: 
The talents of a renowned musician and a reality TV rock singer collide in the deserts of Arizona. Can their combined success save their relationship or will family and career tear them apart forever?

Sparks fly when Ted, a member of the famous Hayden Koal band, discovers August, an aspiring rockstar, in the heat of the Arizona desert.
As August and Ted's relationship develops offstage, they must learn to navigate the complexities of the music industry and confront the emotional turmoil of their personal lives.
When they perform at Rocktoberfest, a renowned music festival, their journey reaches a crescendo; yet their relationship is crippled by unexpected challenges.
Is success enough to bolster their fledgling relationship, or will the pressure of their careers and families keep them apart, forever?
"More Than October" is a hurt to comfort gay romance that explores themes of redemption, forgiveness, and the transformative power of music.
Changing His Tune
(Road to Rocktoberfest 2022)

Last year's Road to Rocktoberfest. Hayden Koal pop singer turned rock star. Read it for all the emotional feels! There's a lot here!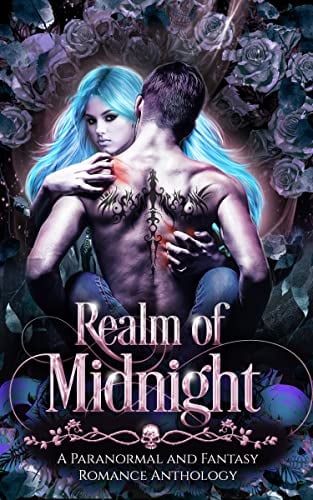 At the stroke of midnight, creatures of the realm come out to prowl. Several authors (Adam Ridley included) selling for one amazingly low price!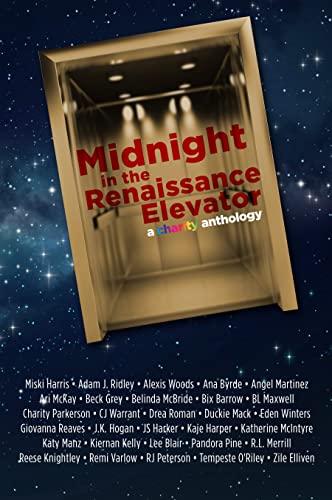 Do you like mechanical devices with personality? Sure, who doesn't? How about when they hold your life in the palm of their hands? Hmm…less sure now, yes? Don't worry, you're gonna love this.
Free Anthology Including Adam J. Ridley and Others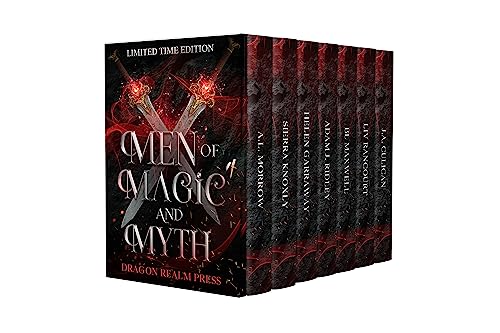 Ready to be enchanted by these dashing men?

Magic and passion collide as princes, noble knights, charming wizards, elusive shape-shifters and brooding necromancers fight for what's theirs in the Limited Edition Men of Magic and Myth Boxset.

In this mesmerizing collection of MM fantasy short stories by bestselling romance authors, dauntless men undertake daring adventures to find their true loves. But fate will throw every possible obstacle in their way. More than their own lives are at stake if they fail their quests.

This limited-time collection captures a breathtaking array of complex characters with their own battles to fight and loves to win—each one ready to set your hearts swooning in bite-sized stories.

The Men of Magic and Myth are setting out to conquer love.

Will you rise to the challenge with them?
Milo and Clack: An Elvin Love Story
If you missed any parts, CLICK HERE to visit the newsletter archives to read them.

Part XVIII - Circumstances have Changed
General Litlebeiah
I watched the young king and our lieutenant Clack go through training. Olcarlamon insisted that I should observe them in secrecy. I'm not surprised. My mate was a big fan of watching events occur without interference. In this situation I had to agree with him. I was learning much by watching Lieutenant Clack and King Milo, as he was now calling him.
Watching Clack train the young king was impressive. Most elves would be afraid of working so closely with a royal. Rightfully so, there were too many incidents where royals came to power and had the heads of their subordinates cut off. Somehow, I chuckled to myself, I had to believe Clack would make removing his head difficult.
I'd always held a soft spot in my heart for the young, cheeky elf. Olcarlamon was as impressed with him as I was, but more than once I thought maybe taking his head off felt like a good idea for the General.
I watched as Clack flipped the king onto his back, then told him what he'd done to make that so easy. "You have to provide resistance, often you only have one moment to get your bearings and strike back. If you're on your back, then you'll just be dead.
The king rolled his eyes, causing me to snicker. I'd seen more than a few young elves with the same expression as they learned to control their fighting posture and stance. I spent several days watching, and observed that the king wasn't a complainer. That would help with Olcarlamon's plan.
An entitled royal would just create problems. This one, he seemed to want to do well. His attraction to Clack was clear as well. That was something that caused me to pause. 
Sure, Elves lived too long to have silly sexual restrictions around working together. That being said, an authority figure should never be involved with a subordinate. Of course, who was the subordinate in this situation? The boy was our king until he was dead that is. Even without his powers, he was the official Elvin king, and the council had confirmed that. Clack was a lowly guard.
I shifted back to Olcarlamon's tent and waited for him there. My mate was the General, and as such, always had better food in his tent than I did. I took it upon myself to eat as much of it while visiting as I could. Of course, that always led to a fun bout of sex, but, today we were onto more important things. That didn't mean I couldn't mess with his head a little.
I was leaned back on his cot eating the last of the alpine strawberries when he came into his tent. He looked at me, then down at the empty bowl of strawberries and shook his head. "You know I could have you court martialed for that."
"You know you'd be enduring a lot of lonely nights if you did."
Faster than I could see, Olcarlamon was on top of me holding me onto the bed. I flipped him and knelt on top. "You still move fast for an old elf, but," I whispered into his hear. "I'm still faster."
I laughed as I leaned down to kiss him. "So, the king."
Olcarlamon's face grew serious then he cast a spell so we couldn't be heard. "You shouldn't mention the king without a protective shield around us."
I crawled off of him and sat next to him on the cot. "Listen Olcarlamon, the boy is green, like you said. Clack is good with him, but there's sexual energy there. That could derail your plans."
"So what? You think I should leave them in the Erime?"
I shook my head, "No, that would be more dangerous than this plan. Eventually, Atticon's soldiers will check there. If they weren't all a bunch of meat-headed buffoons, they already would've."
Olcarlamon nodded, "I've thought the same, my mate, but it was the safest place."
"Here's my take on this, General," I said switching to his official title. Something I only did when what we were talking about was important and separate from our relationship. "I believe you should encourage Clack and Milo to be more. Pull their sexual desires for one another to the forefront. Make them contemporaries."
Olcarlamon chuckled. "And how am I to make a king the contemporary to a lieutenant."
"By removing their memories, of course."
"Treason…" he whispered.
I shrugged. "Maybe, maybe not. Ultimately, the king is going to die if he isn't properly trained. Is it treason to do the only logical thing we can to keep him alive? And before you answer, I wouldn't even suggest this if Atticon's powers were still intact. The council has given us an opportunity. I recommend we take advantage of it."
Olcarlamon nodded, "let's come up with a plan, he'll need soldiers beside him. Warriors who can fight without their powers and without the memories of who they are…"
He stood and paced the room, then looked up at me. "Wait, I have the perfect place, River Nith, in Scotland. The Riparian castle still stands, I was there myself, just a few years ago."
I couldn't help but laugh. "My mate, no one has occupied Riparian castle for over a century. However, it's one of the Elvin strongholds, and as such we have maintained it… somewhat." I said tongue in cheek. By maintain, I really just meant we didn't let it fall in.
"Can it be made livable? By human standards?" he asked me.
I nodded, "Aye, it can, and young Clack is the only living heir of the estate. There are no elves along the River Nith, General. They will be completely isolated, and without protection."
Olcarlamon put his finger to his nose, "That's the beauty here. The elves have abandoned this part of Scotland. There are stories of ghosts that haunt those halls, which of course, I'm inclined to believe. If we remove the elves powers however, they won't be aware of the spirits that linger there."
"You assume much, but your plan does have merit. It will be winter soon in Scotland. The area around Riparian Castle is intensely cold in the winter, that will help us set things in motion and give the soldiers time to adjust to their new lives before humans come back in the area over the summer."
"We should make the castle open to the public as well, give tours. Make it very human. No elf would open their lives to the human public, this would help to keep the wolves at bay. I believe my dearest, this is our best possible plan." Olcarlaman said.
"Then I'll begin making arrangements." I said and bowed before my mate. "I can let you know when we're ready for the transfer."
He smiled, and drew me into his arms. "You are the best my love. The absolute best."
I laughed and kissed him, then pulled back. I will leave tonight for Scotland and begin the process of setting up the old castle for modern human habitation. We had kept humans away from the castle through trickery and illusions so I was sure we could fool them into thinking the old castle had been maintained all these years.
We used elf magic to keep things under control there as well, so my casting spells weren't likely to draw undo Elvin attention either. Of course, all I could do is make the changes, then wait to see what attention, if any, the old place attracted.
The fact there were no elves in the region helped, Olcarlamon was right on that account. There were only a few old elf settlements we maintained that were no longer part of the realm. We only kept the ones that held deep and powerful energy. The Riparian clan had been powerful, and their days on the land there had been there as long as the mountains that surrounded it. Elves could never surrender control of that stronghold to humanity. It was just too powerful.
That didn't mean we couldn't install friendly humans, ones we controlled, to manage our territories. The council had actually put pressure on me half a century ago after the last great human war to do just that. If we were lucky, this would just look like I was complying with their order. Elves lived a long time, and we didn't tend to move quickly on things. 
I would finish the upgrades, then I could even alert the council that the castle was occupied by friendly humans. Yes, this was the way to do this. Good job my mate, I thought to myself. This just might work.
Join us next time as the adventures of Milo and Clack continue!
The Coming Home series is a sweet contemporary romance series without explicit sex scenes.
Bound For Home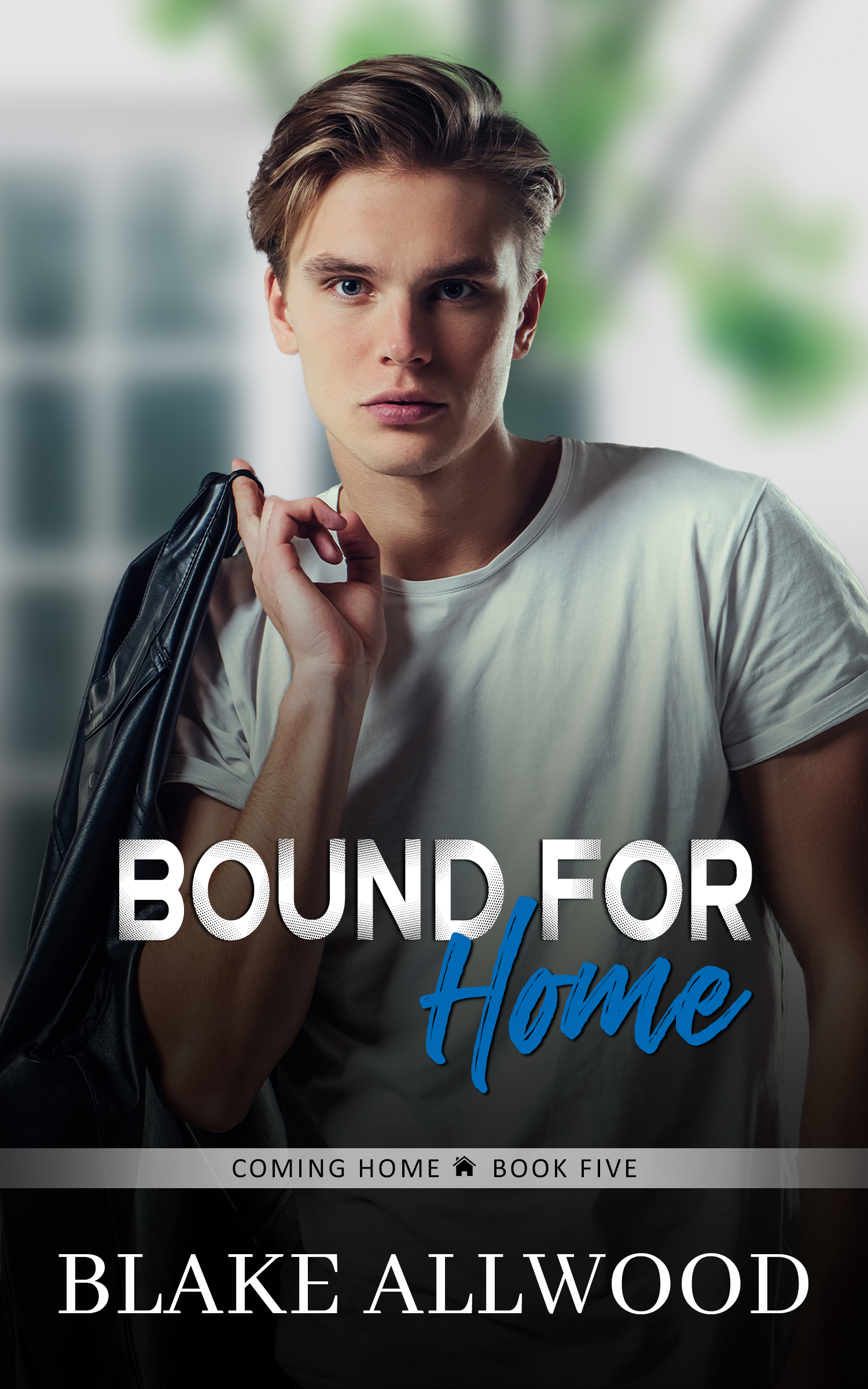 A librarian and a country singer fall for each other, but fame threatens their relationship. Will they overcome or sacrifice their chance at love?
Chris, a librarian with a passion for books, dreams of managing his own library. Those dreams are realized when he lands a job in rural Crawford City, Tennessee.
Roth, a talented country music singer, is thrust into stardom after a bittersweet experience on American Talent.
Sparks fly when these two men meet; but they are soon forced to navigate the challenges of love, fame, and self-acceptance.
Can they find harmony in the midst of chaos, or will the pressures from the outside world destroy their fragile bond?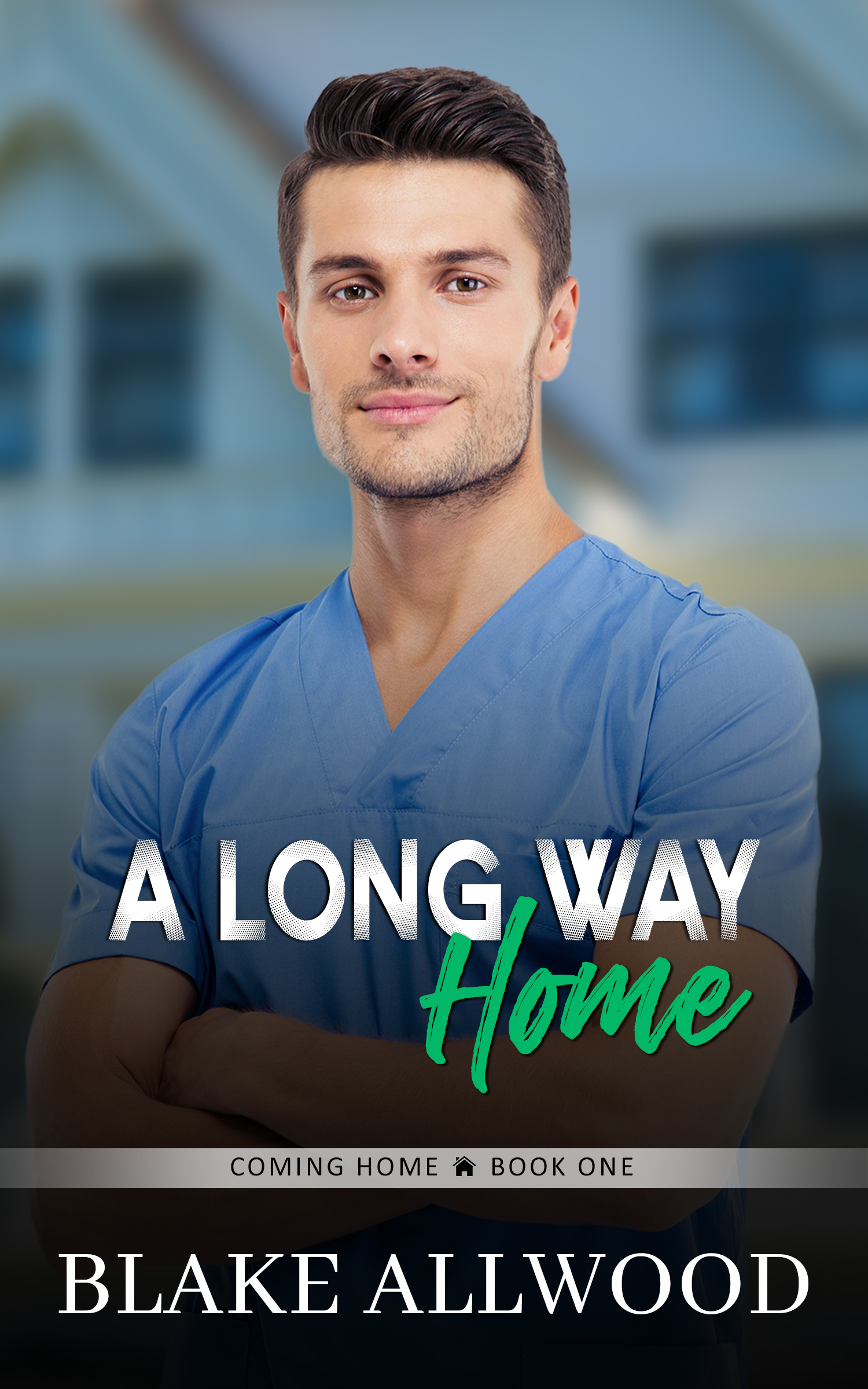 A Long Way Home
With the odds stacked against them, will they be able to overcome, or will their pasts push them apart, forever?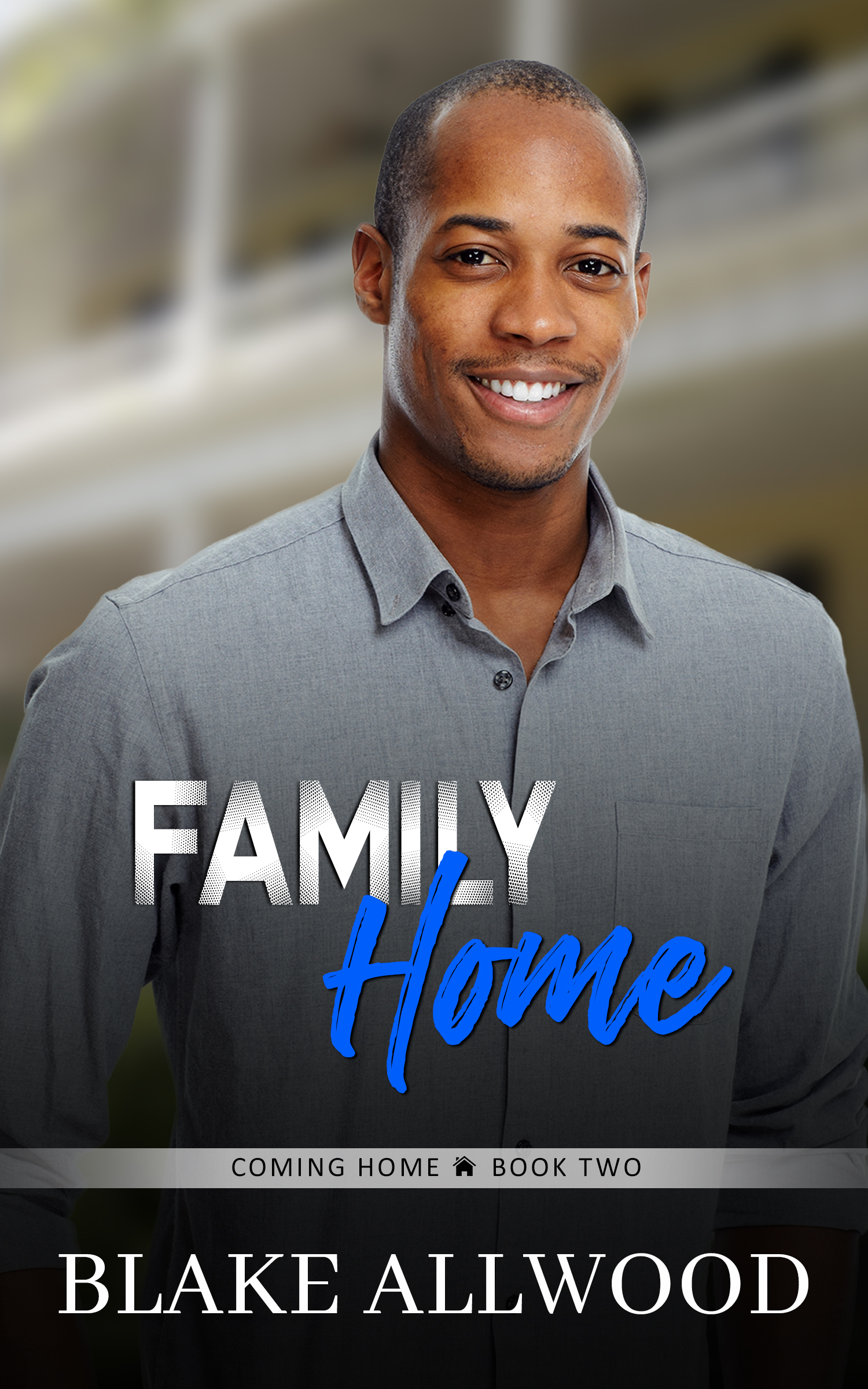 Family Home
Facing the past is never fun, especially when it involves seeing the man you still love. When their lives are once again intertwined, is a second chance possible?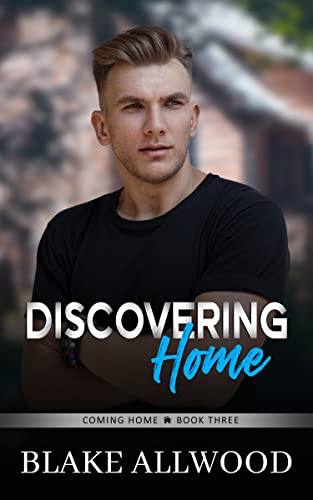 Discovering Home
Choosing his self-respect over his inheritance leaves him adrift. Can the sexy wine grower be his foundation, or will everything be lost?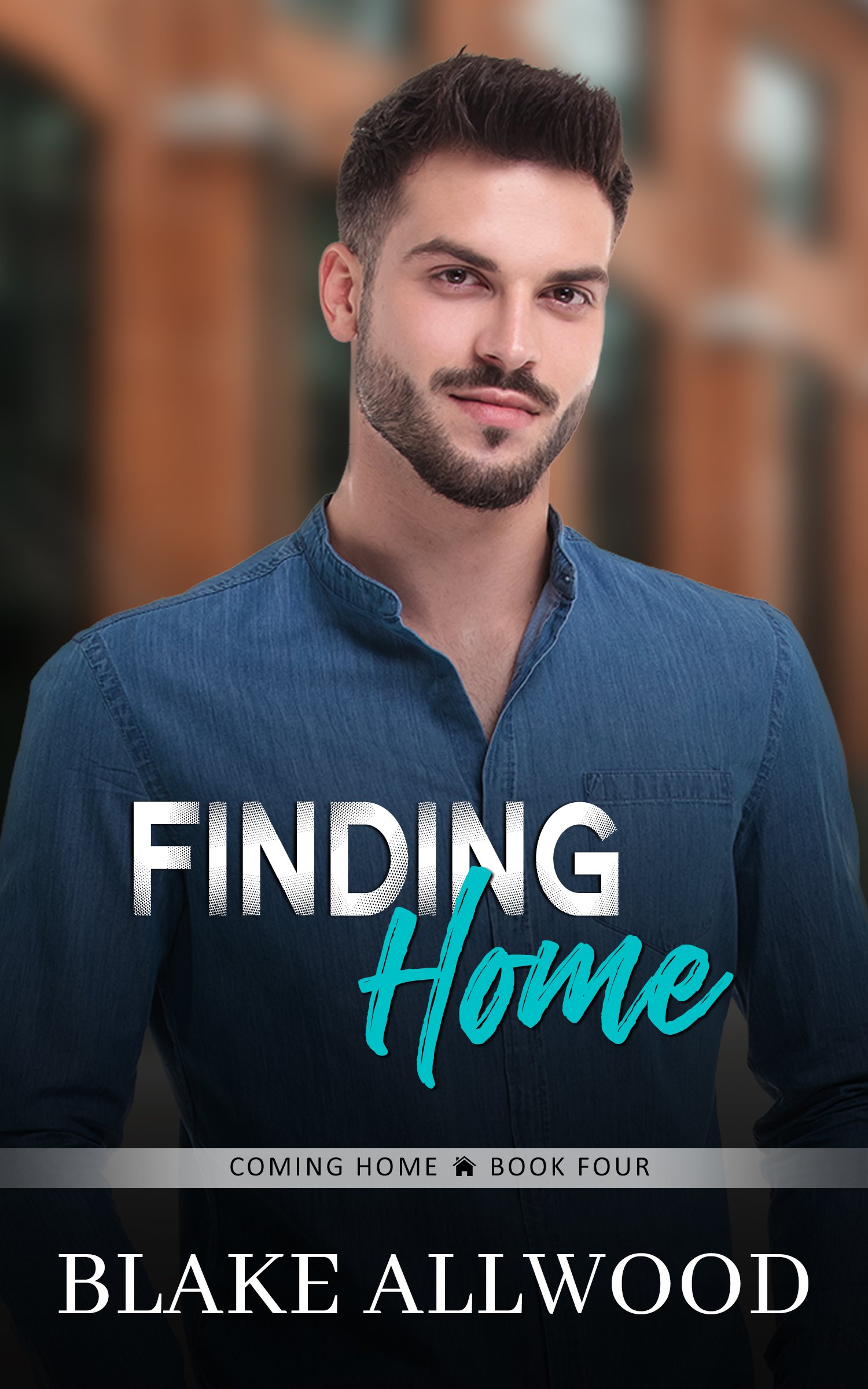 Finding Home
In the small town of Crawford City, two men from different worlds collide as their lives spiral into turmoil. Will they follow their hearts, or succumb to the pressures of career and family?
Check Out These New Authors With Free Samples
Each month, a group of authors I've joined has come together to promote each other's newsletters. Of course, that means you get lots of great free samples.
This month, I'm promoting Dylan Bitten and Raquel Riley.
I'm looking forward to reading their books as well.
(Click on covers for link)
New and Upcoming Releases for this month
(Click on covers for link)
Adam J Ridley's Book Catalogue
EMERGENCE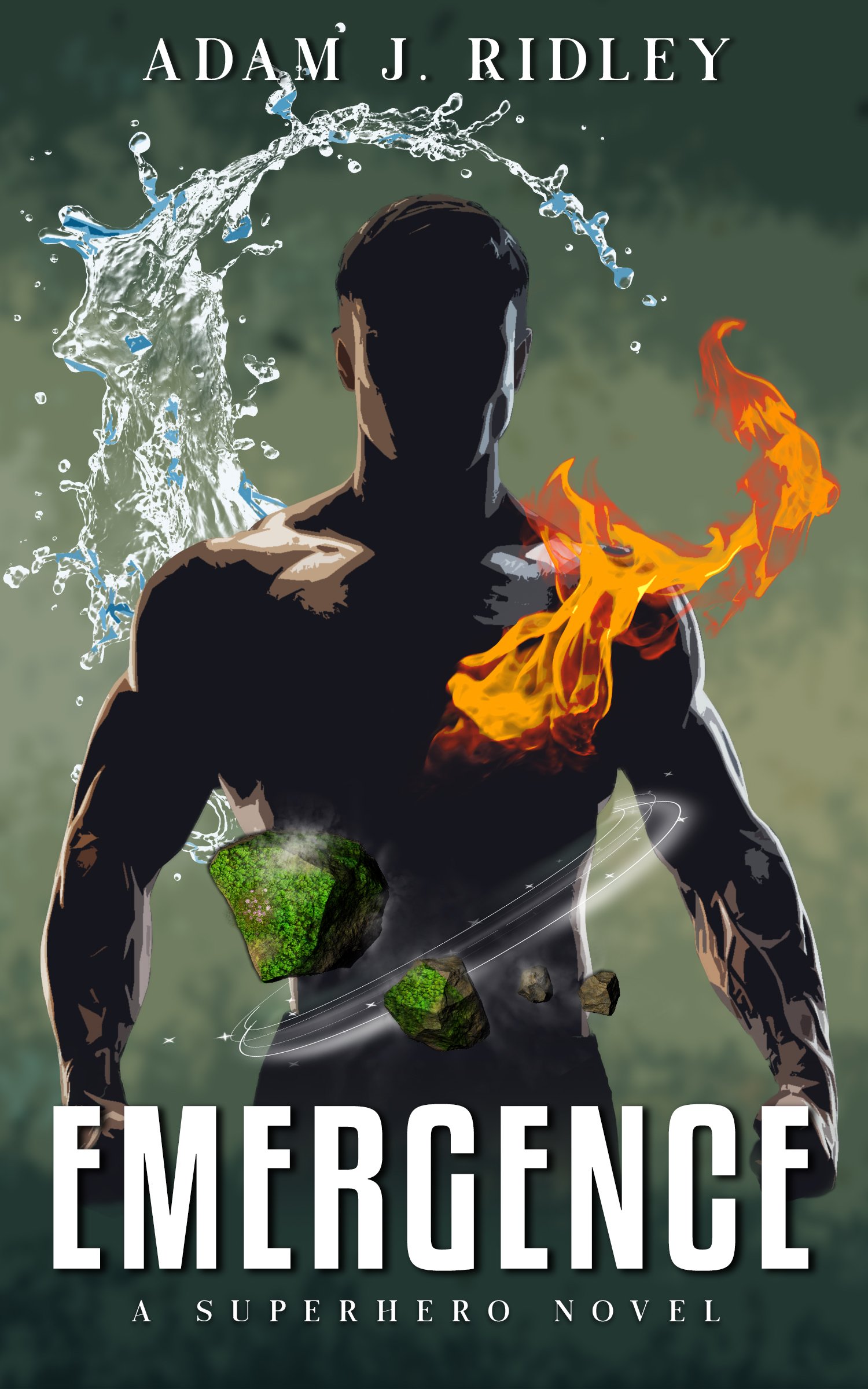 With such incredible power, his abusive past makes him a powerful time bomb. Can the love of one man prevent him from destroying the world?
Had it not been for his latent powers, Kaden would have perished at the hands of the men who enslaved him. 
 Lysander comes from an idyllic childhood, but lacks belief in himself and his powers.
 When meeting at their superhero college they both feel intense and powerful animosity. As they confront a common enemy, however, the dynamic shifts from enemies to lovers.
 When a supervillain wrests control from Kaden, will his love for Lysander stop him from destroying everything in his wake?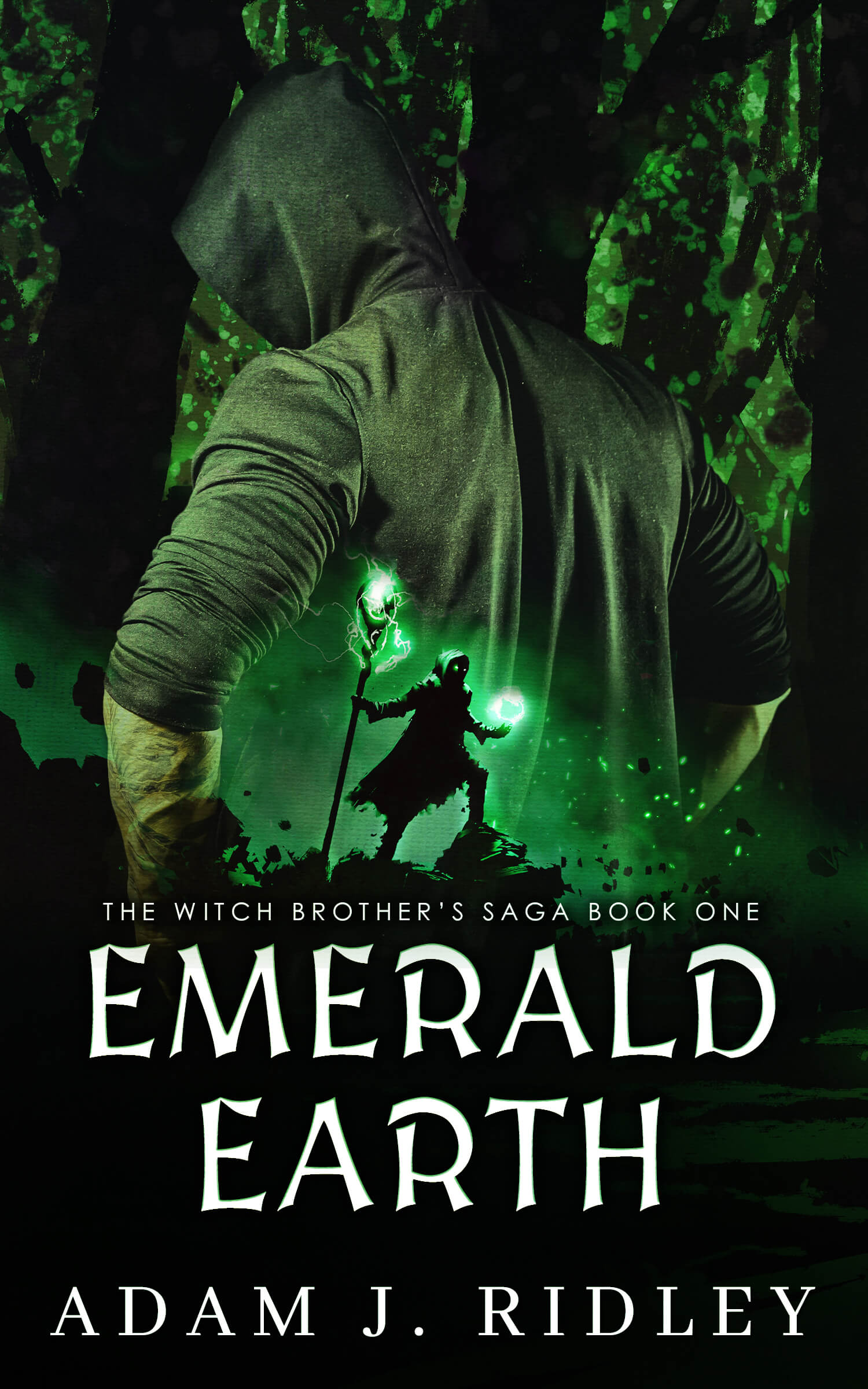 Cursed to never find love, Crea is shocked when he finds the perfect man. Choosing to fight the curse could cost him everything, including his life.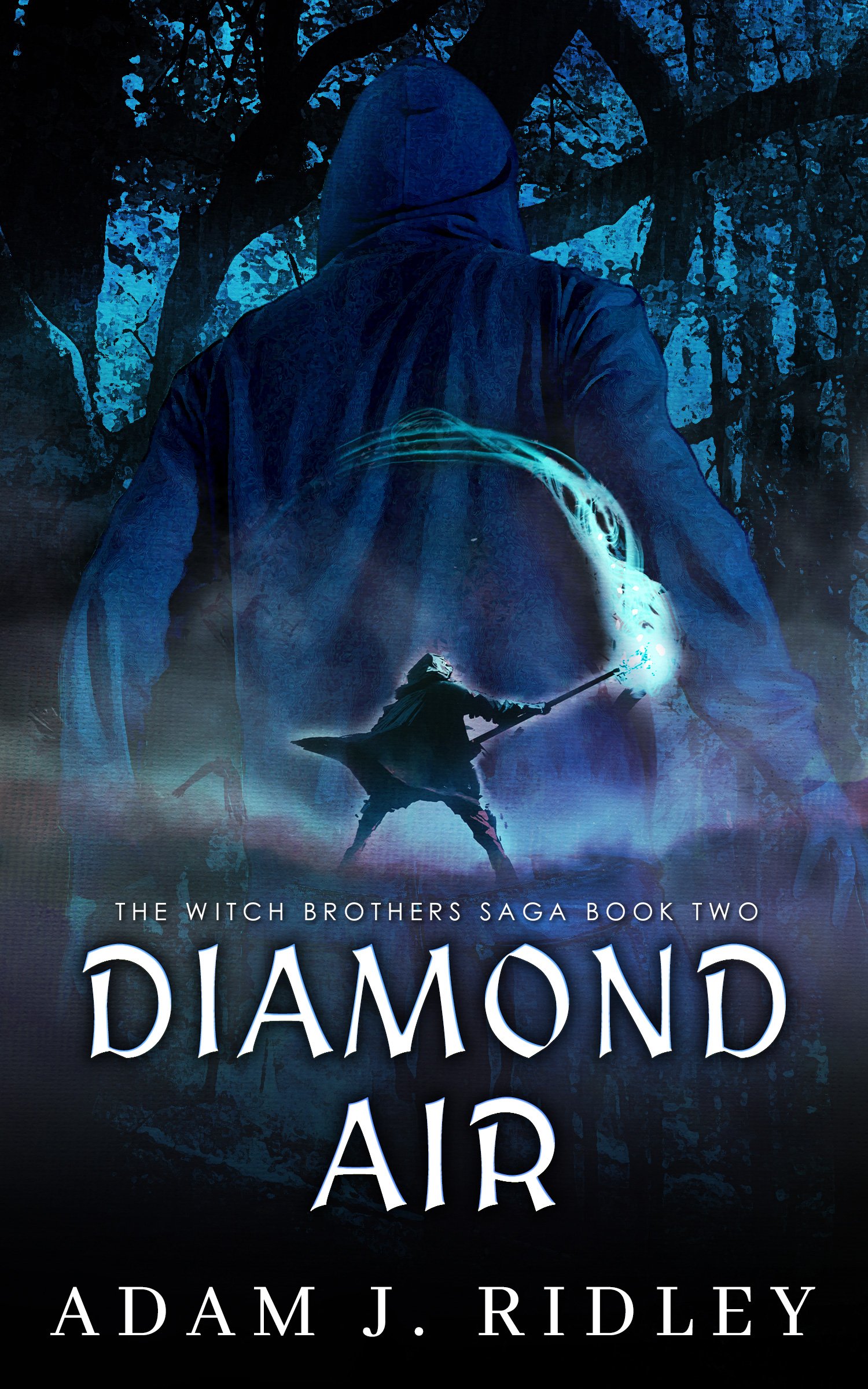 Is this man his first real chance at love… or will his father's curse stop it from happening? Will pursuing this newfound love put both their lives at risk?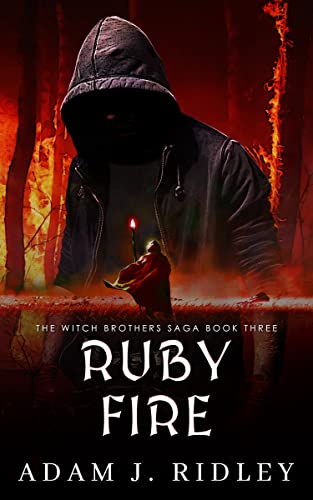 When forced to choose between ending his father's curse and his fear of commitment, will Kyle embrace his destiny or will he turn away and let the world burn around him?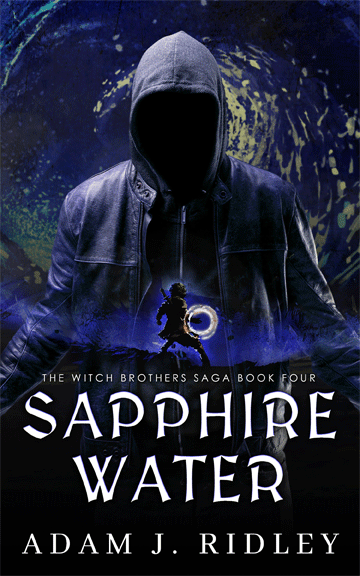 Setting the third brother free should have broken the curse for good, but the darkness still threatens everything. The curse cannot be truly broken until the fourth brother is found and he too finds true love.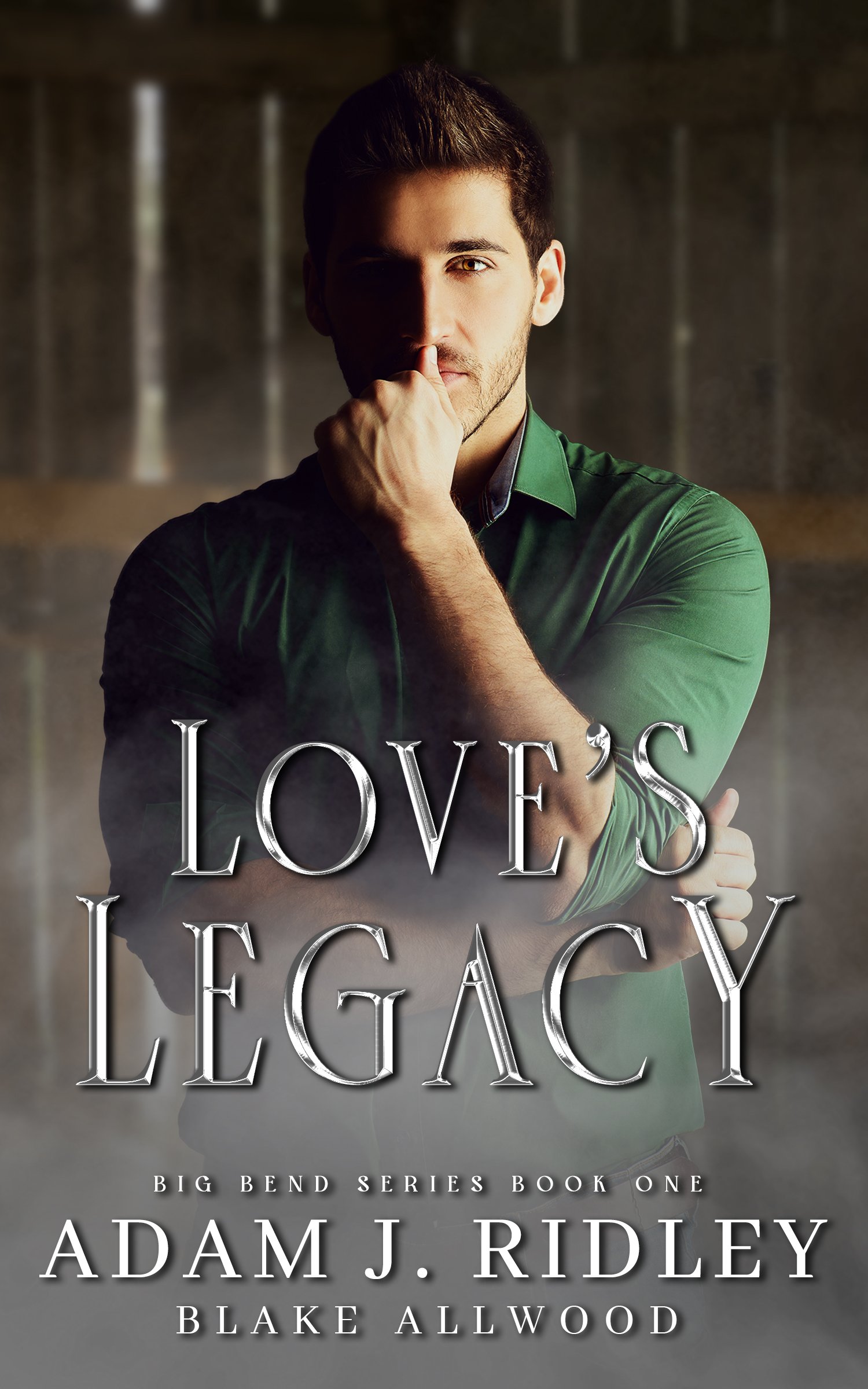 Flex inherits his family's ranch and begins being plagued by prophetic dreams. Will his love for motel owner Mitch be enough to keep him safe?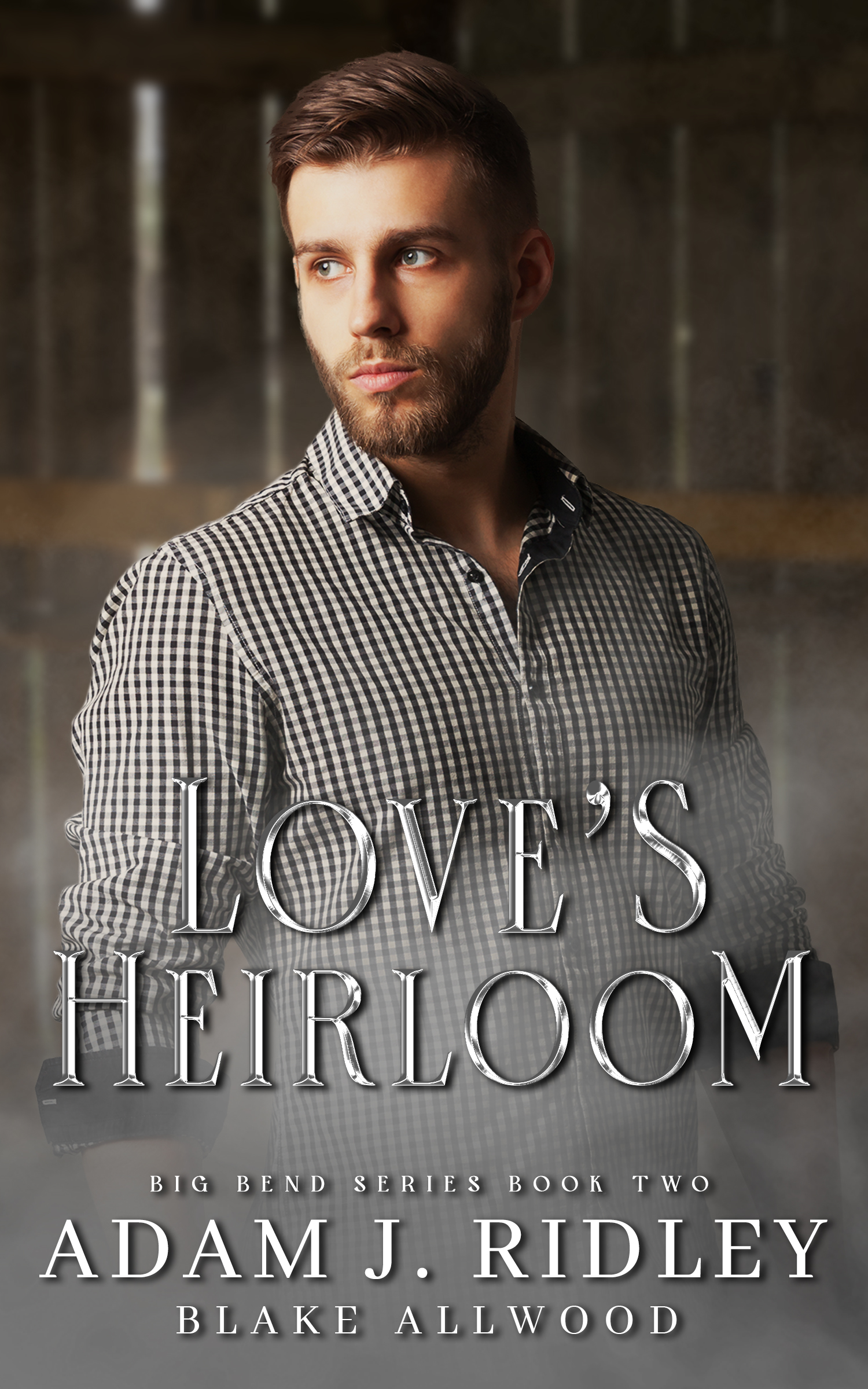 Eddie is confronted by a ghost that Alex resembles. Neither trusts the other. Can their unlikely relationship help them survive the imminent danger?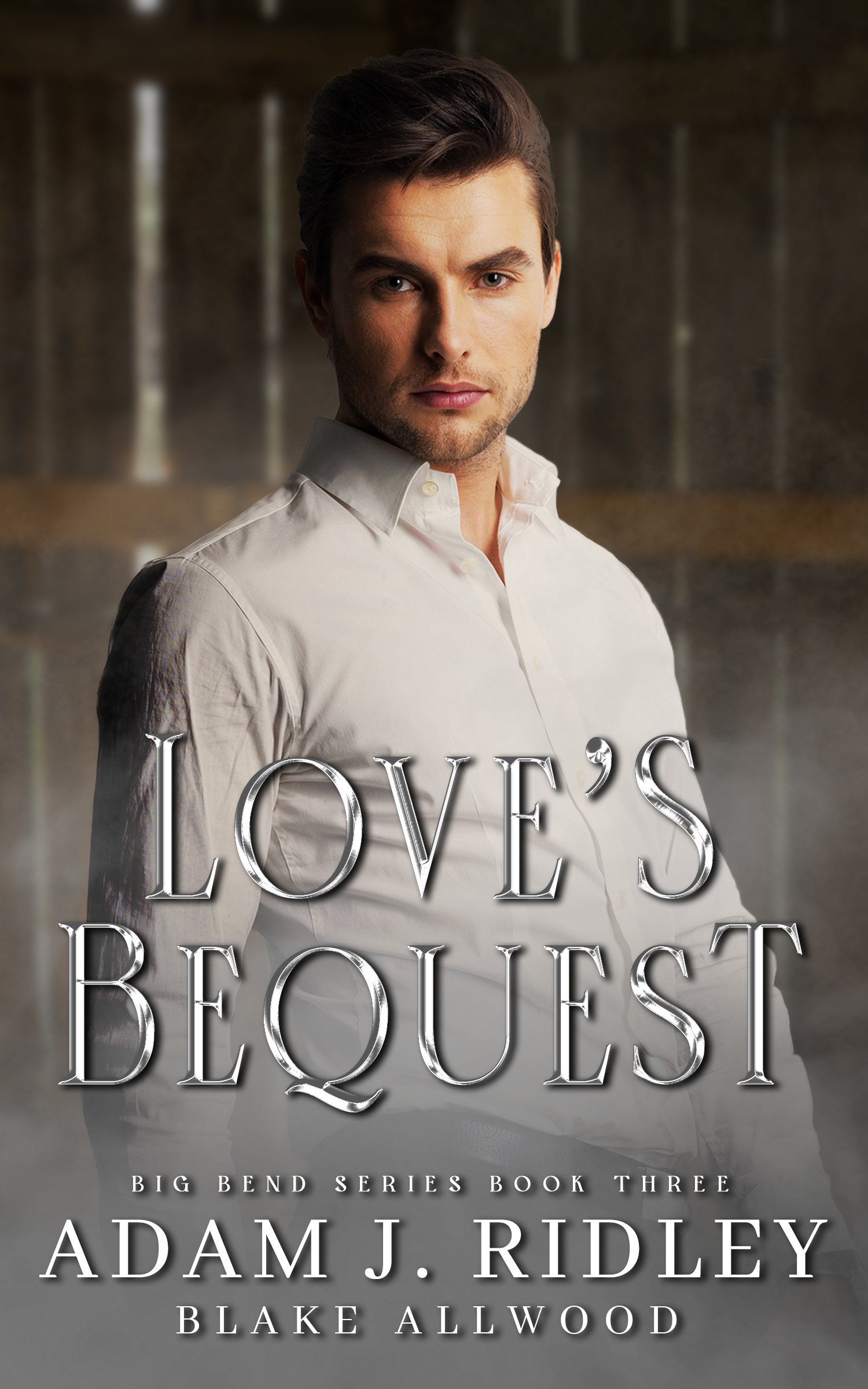 Steve sees ghosts, Eric feels disconnected from the world. Can these two find solace in each other's arms?
Blake Allwood's Book Catalogue
Melody of the Heart
Entrapped by his ex, life feels hopeless. Now, he has to teach a mechanic to play piano like a pro. As he fights to save his father's beloved Steinway, he never dreamed he might also save his heart.
Melody of the Snow
Family inheritance or his own passion… Can he have both?
Moon's Place
Moon's Place is a sweet (no explicit sex scenes) short story.
Tenacious
For those who want a little more heat in their stories (Explicit Sex Scenes)
Aiden's art is his passion, but he's lost inspiration. When he meets the gruff but sexy rancher Devin, his life is changed forever.

[ Leave A Review ]
Bobby didn't mean to be a best-selling author, but a nasty breakup inspired him. When he meets sexy publisher Liam, will his past block hope for love?

[ Leave A Review ]
Suzie struggles to overcome her past when her perpetrator returns intent on silencing her. Can she overcome her hatred and save her new relationship?

[ Leave A Review ]
Elian, a sexy restaurateur meets Martin, an equally sexy food critic. Will their past keep them from giving love a chance?
Trevor comes out as bisexual, meets the man of his dreams, and learns he's a new dad. Will he be able to survive his conservative parent's wrath?
Joshua inherits his uncle's orange grove. Clay isn't ready for a new boss. Will their challenges keep them from the love they desire?
Bennett goes from homeless to millionaire and meets reality TV star Les. Will their love be enough to save Bennett from his father's malicious plots?
After Daniel takes a nasty fall, a handsome ranger comes to the rescue. When his life is in peril once again, will their love be enough to save him?
Bentley's past holds him captive until he stumbles into love. Can he finally escape his past or will he lose his new found love?
LGBTQ+ Ownvoice Bookstore
We are literally adding new books weekly so visit us often.
Meanwhile, check out our featured author below!

BIBLIOPRIDE
Featured Author

This week's Featured Author is Colin Dereham

Select Newsletter Frequency Below:
The selection workflow is a work in progress, we are still working out bugs so if you get newsletters more or less frequently than you select, please reselect your option in the next newsletter until we get the process fully automated. Thanks, Blake
New Release newsletters will go to all subscribers, regardless of subscription frequency selected.
Blake Allwood Publishing
235 Rainbow Dr, PMB 13508, Livingston
TX 77399 United States
You received this email because you signed up on our website or made a purchase from us.
Unsubscribe